You are officially invited to this month's 'Pizza & Popcorn Party'. It's going to be FUN FUN FUN!!!
This month is all about yummy food, movies, nights in and Love!!

It's bright, it's happy and it's so much fun.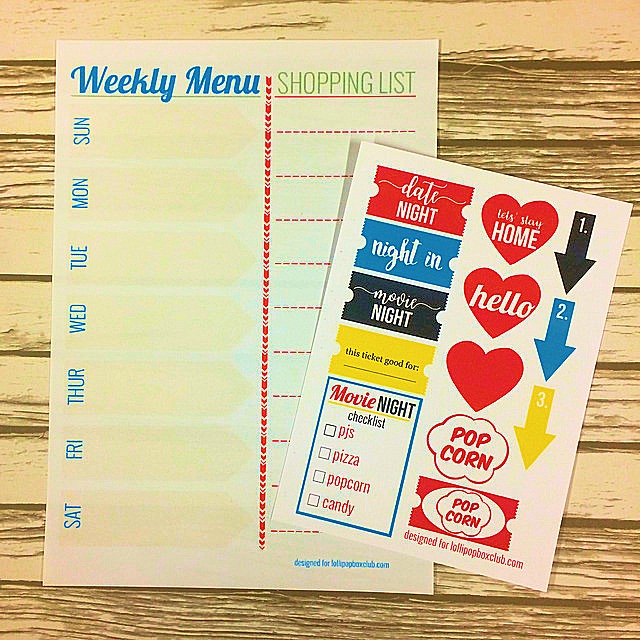 I just LOVE this month's printables. Not only do you receive these in your kits, but as a subscriber you will receive a code inside your kit to download and print for free.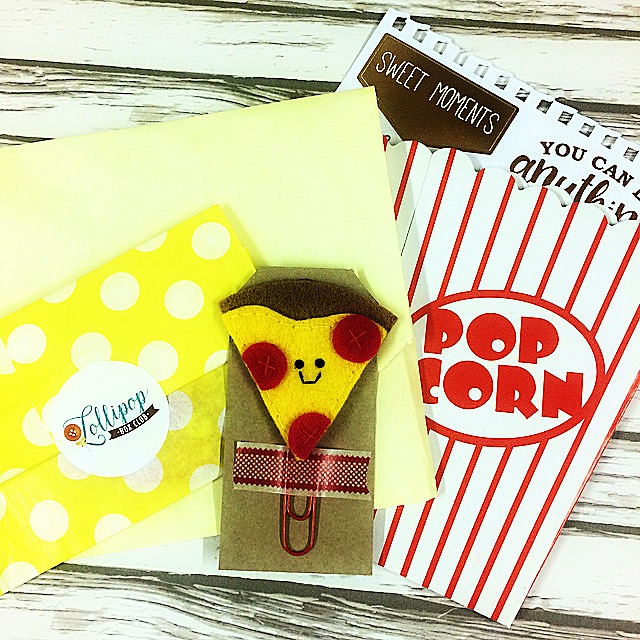 There's some really cool findings in this month box of treats. Plus Andie has been doing her magic again for us. This month she's making these super cute pizza kawaii clips. Aren't they scrummy?!! Perfect to pop in your planner when it's a pizza night.
There's also lots of stickers this month and treat bags full of goodies too. You'll have to wait to see what's inside those though.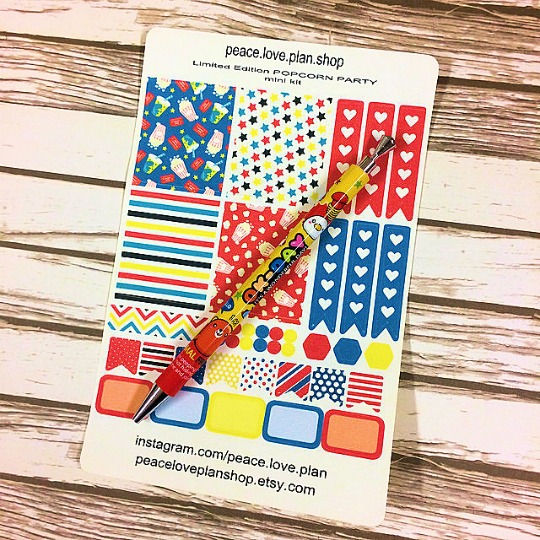 We have exclusive stickers from Peace.Love.Plan.  Great for planners, scrapbooks and general crafting.  For you stationery lovers this month there's a cute jeweled pen (design/colours vary). One can never have enough pens right?!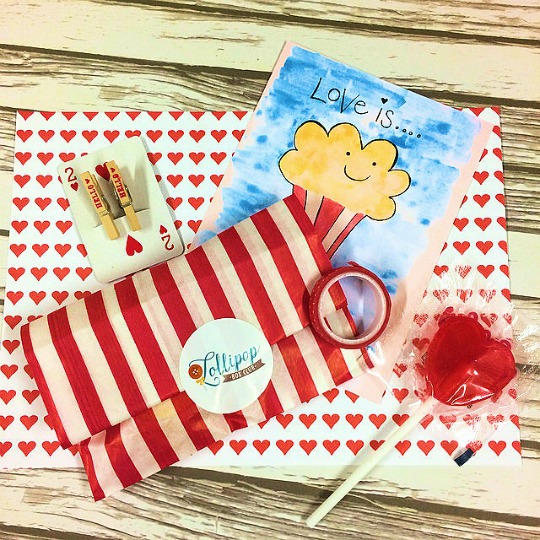 There's your only glimpse of this month's mystery gift. Every month this varies…every month it's a completely different gift. This month the gift is handmade by a small business that we are collaborating with…no names for now though as it will be given away!!
You can also see those cute 'hello' wooden pegs, pretty papers, skinny washi (designs vary) and the artwork is designed by me this month. And of course your lollipop….a red heart this month.
Lots and lots of treats and still lots that I haven't shared with you…so many goodies this month. So don't miss out!!
You can subscribe here to receive at a discounted price. You will also receive the subscribers code for the printables and this month our subscribers will receive this super sweet popcorn clip for free in their kits.
Isn't that adorable??!!
I also give away random free gifts to a few subscribers every month….it could be you this month!!
This kit has me so excited. It's a party in a box!!
All the kits will be shipped together after the middle of February. The happy mail comes in postbox friendly boxes, so they can be delivered whilst you are out.
You can now buy a one off kit here (whilst stock lasts). Delivery is free in the UK and £5.50 everywhere else.
The blog will run along side the kit for the month of February giving you lots of ideas and tips on how to use the kit.
It's going to by such a fun month…..why not grab a kit and join in. Lisa x