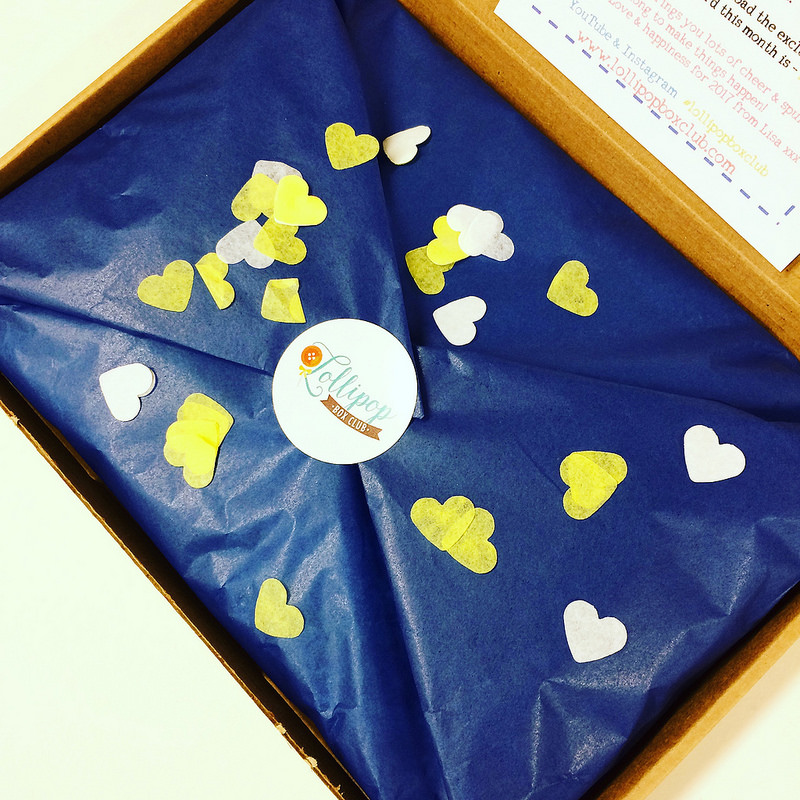 Your January 'Make it Happen' Kits are starting to arrive today in the UK.
I really hope you will all love them. I really wanted this box to feel so positive and bring some sunshine to your January days. We all want to start off a fresh this first month of the year….making goals, setting challenges, creating lists….so this month is all about 'making it happen'.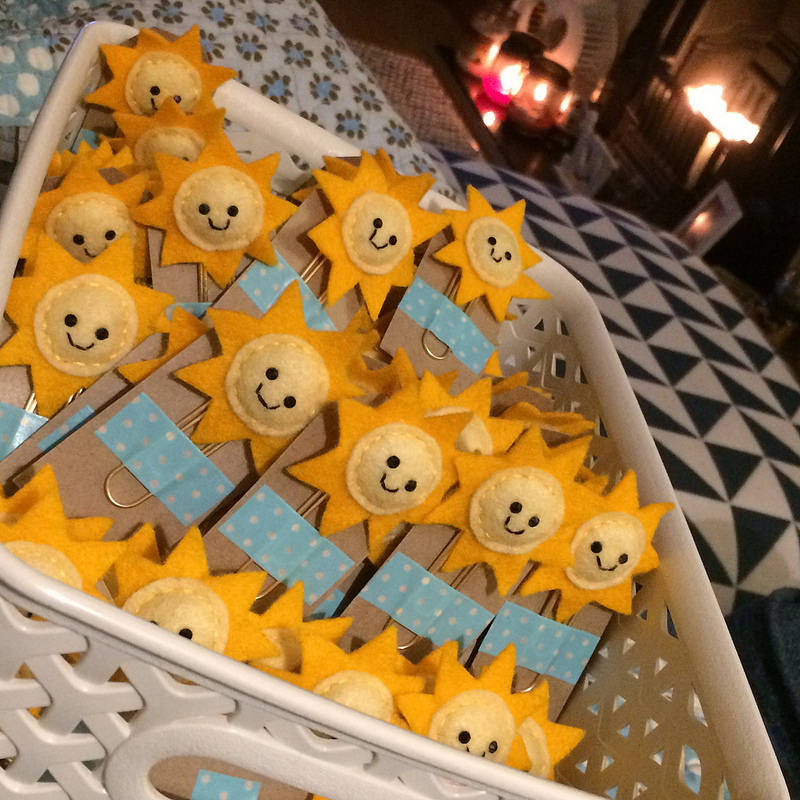 It was a fun and cozy month making things over the Christmas period. I really do enjoy all the making and packing up of everything. It never feels like a chore.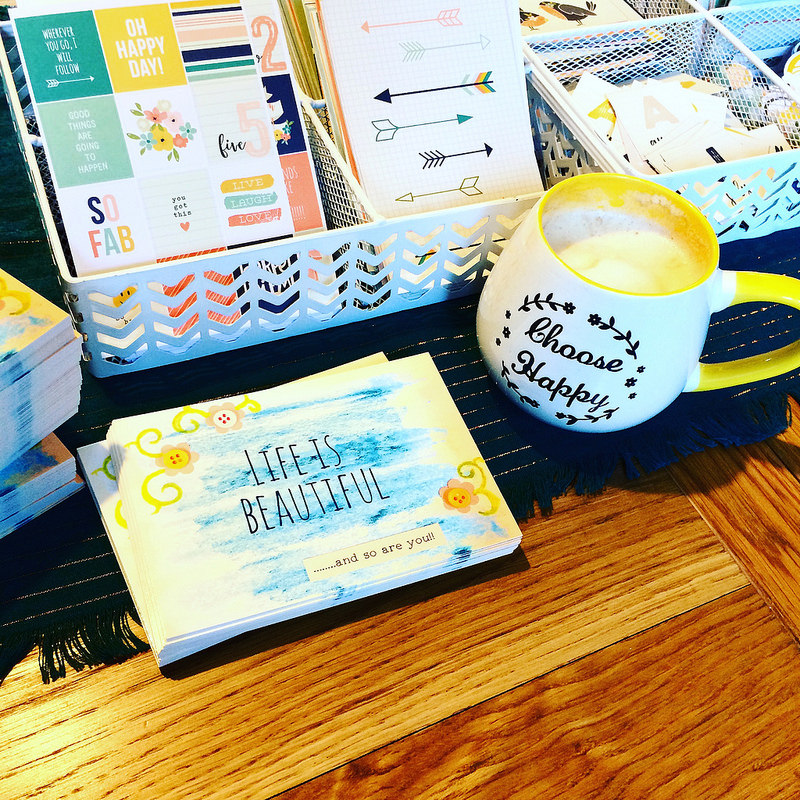 I created a couple of postcards for the kits this month and was so happy with this mug that I found in Next a few days ago. Just perfect!!

I felt really organised and on top of the packing this month. There were no 2am finishes I'm glad to say this time around.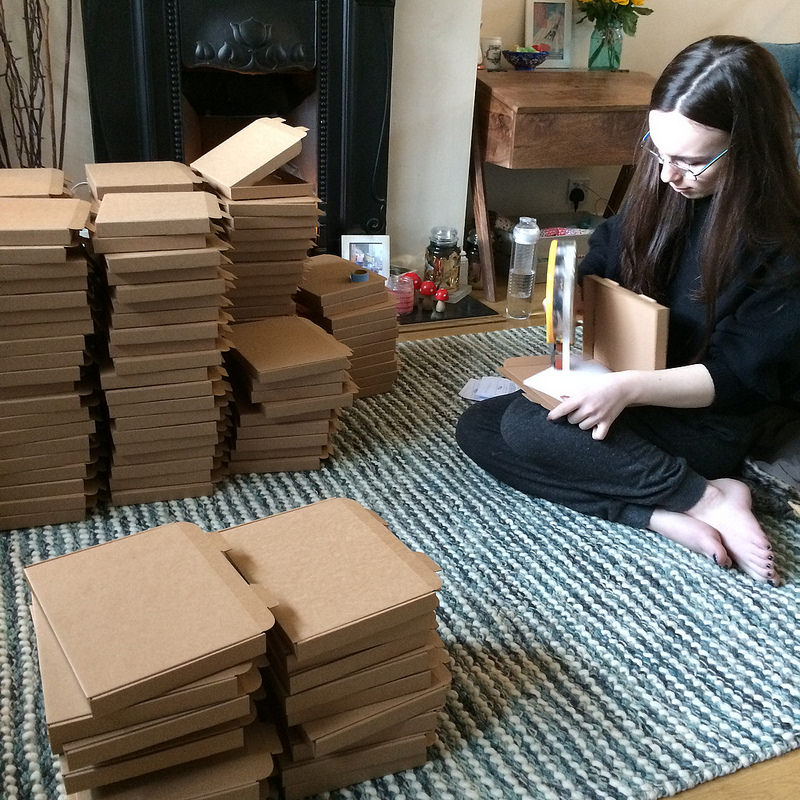 Everyone was hands on deck again.
Louis (my almost 15yr old) packaged up all the mystery gifts this month. That reminds me…I still need to pay him!
And whilst Ade (my hubby) assembled all the boxes one morning, Hollie taped all the kit letters inside each box. The 3 of us watched The Little Mermaid together. Such a Disney loving family!!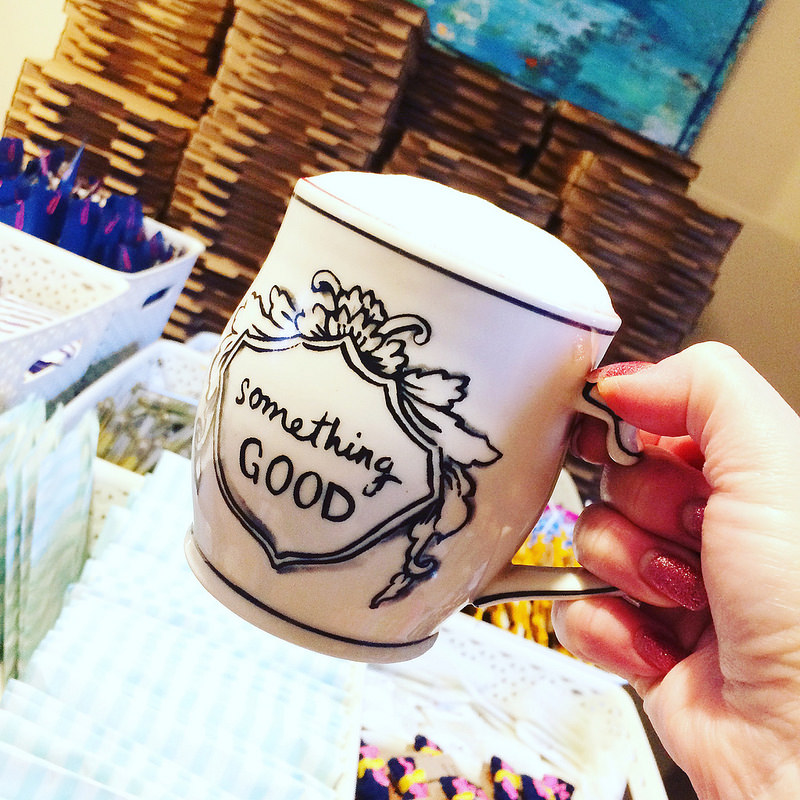 And then it was time to start packing!!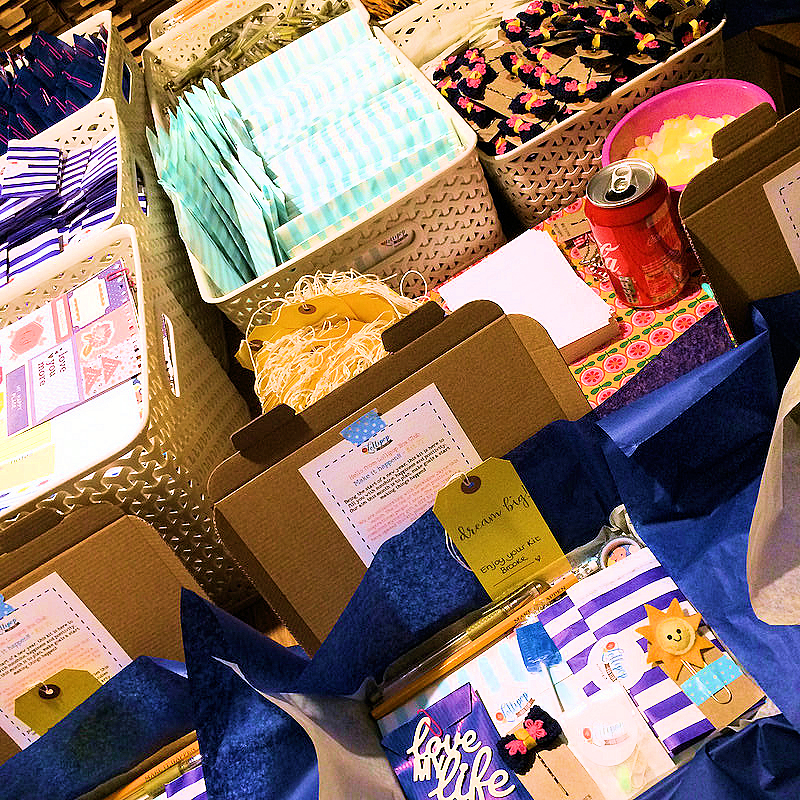 I did have a surprise whilst packing.
I tend to stand and pack for around 15-17hrs a day. It kills my back and feet. Ade took a delivery whilst I was packing and made me sit down and close my eyes. I could hear him doing something near my packing table. When I was allowed to open them, he'd done this for me.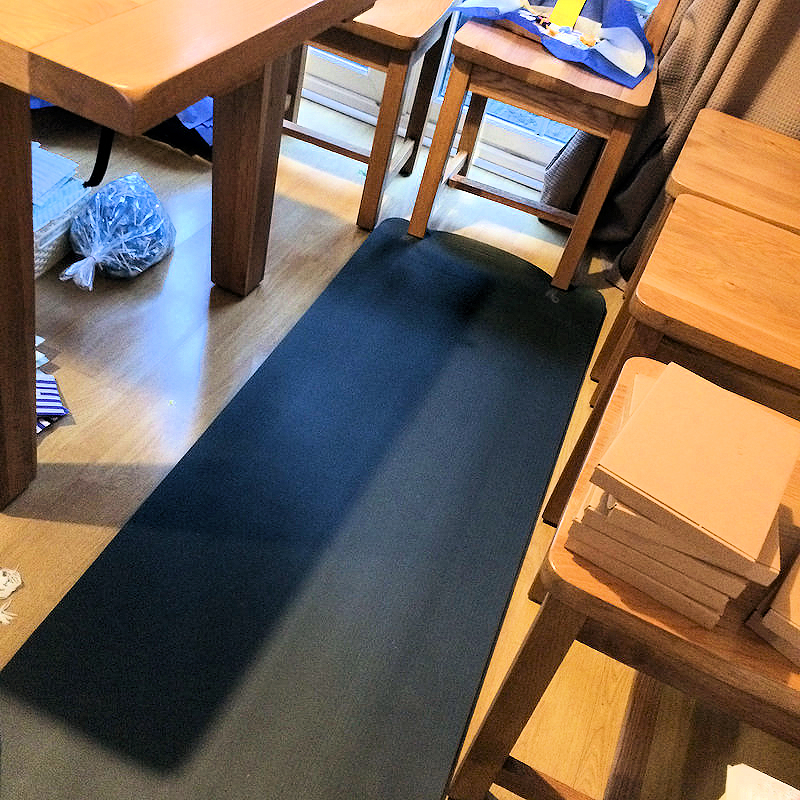 He'd bought me an exercise matt for me to stand on whilst I work. I can not believe the difference it made.  He never had to rub my feet or back once for me this month : ) It's one of the best gifts I've received.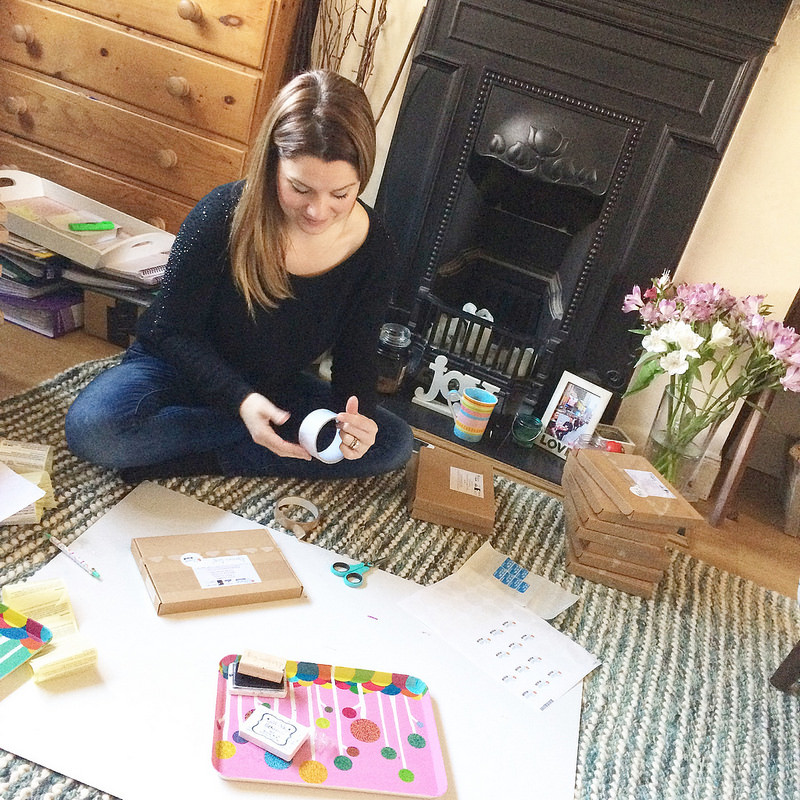 Talking of gifts, I had the gift of Sophie's help this month. Sophie is going to stat working a few hours each week now. She started off this week by taping and stamping all the kits as I packed. I was such a huge help.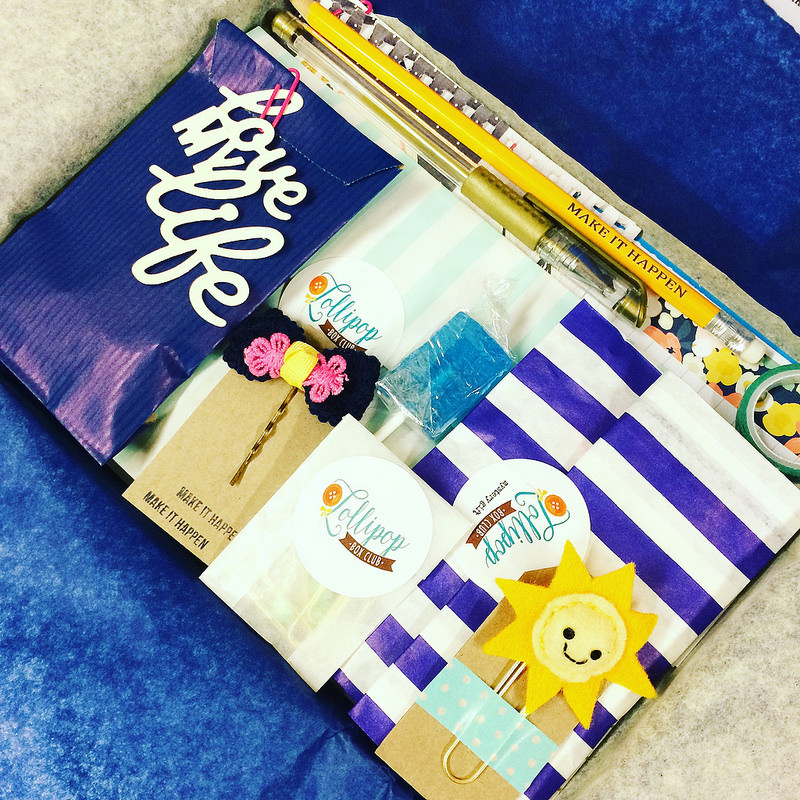 And there's the January Kit all neatly packed. Another month done and dusted.
And I still have a few kits left here if you would like one.
The mystery gift this month is combined with the DIY. There's a blog post tomorrow with full details. So if you haven't got your kit yet and you still want a surprise….avoid the blog tomorrow.
Thank you so much for all your support this month. I really hope you love this month's treats…… Lisa xx