January Planning – DIY Dashboard & Page Marker with New Set Up – with video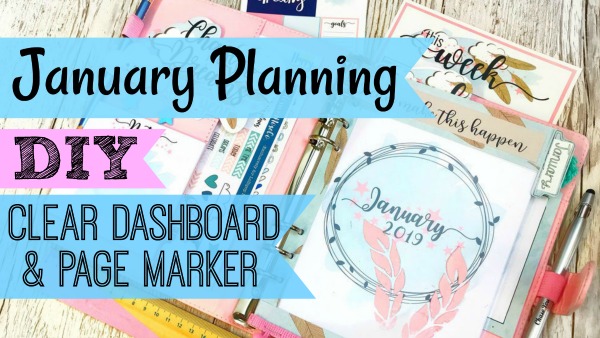 Hi, It's time to get set up for January.
I have a video here for you with come fun DIY's, tips and showing you how I'm set up in my planner for January.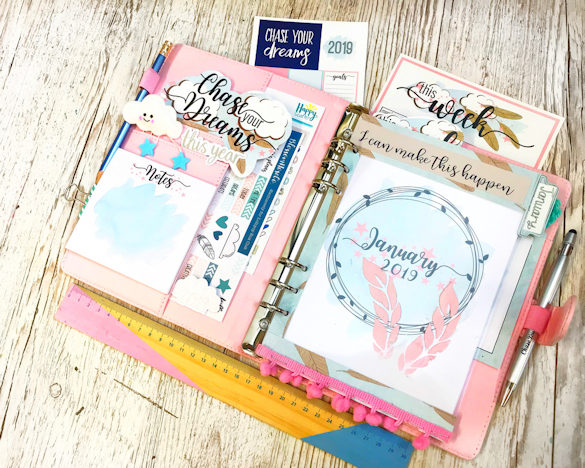 I'm using the December 'Chase your Dreams' kit here along with the January Planner Inserts here. Both are still available and can be sent straight away.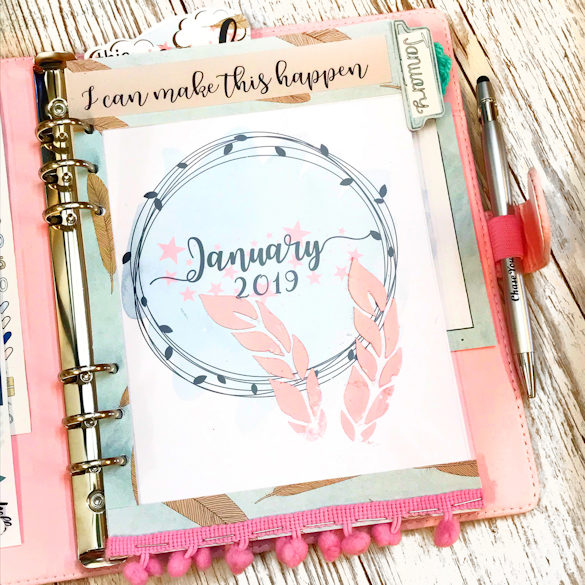 I used the acetate and the pom pom trim from the DIY bag in the kit to make this clear dashboard. You can see me making this in the video.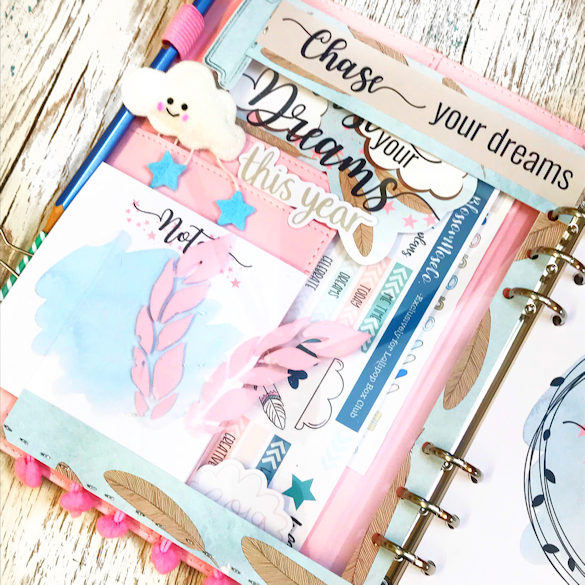 I used the the kit stencil with some texture paste on the acetate. I added a little pink paint to give the colour. I'm thrilled with how this turned out.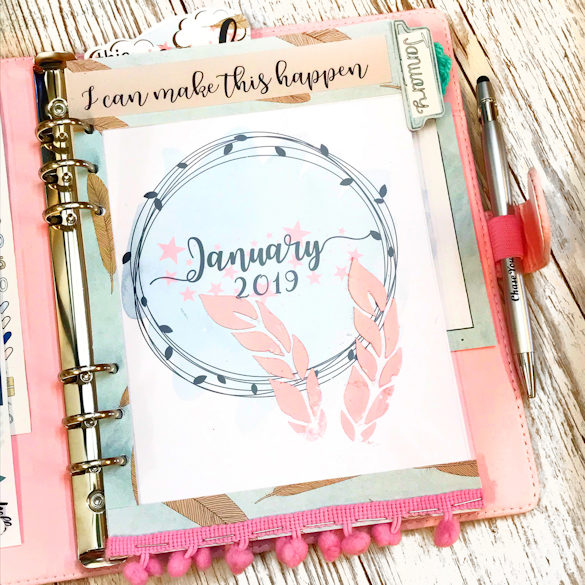 I also used the papers from the kit on the dashboard.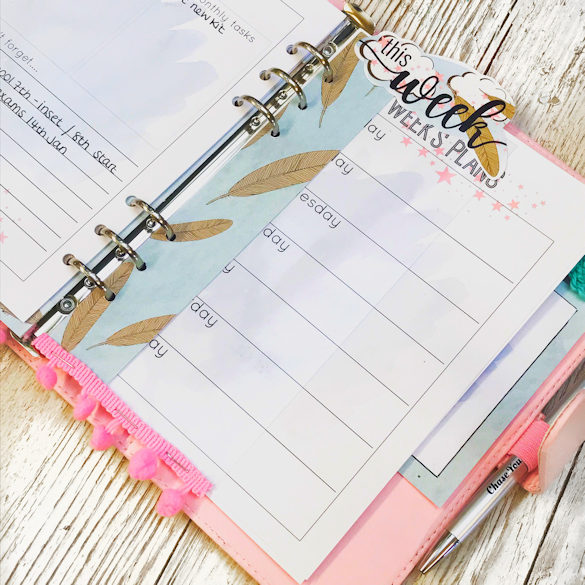 I then created this clear page marker here to make it easier to find the current week.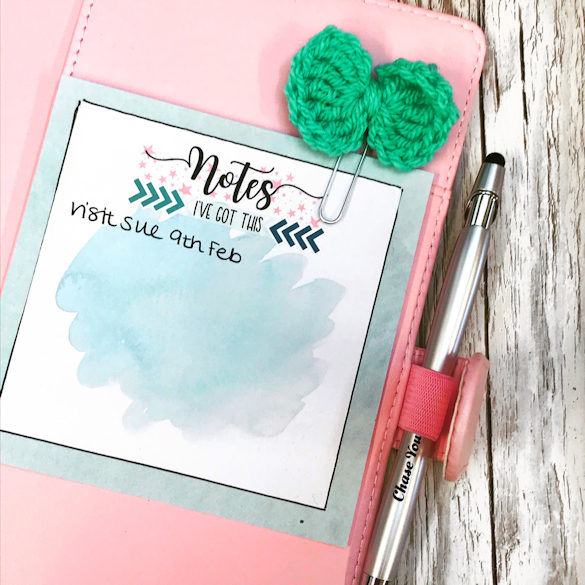 I added this note paper at the back of my planner for any future plans. These can then be added once I get my next months planner pages in.
I'm really pleased with my new set up. Are you feeling organised for the New Year?
Don't forget to watch the video here.
Enjoy the rest of your day.
Lisa x