JOURNAL CHALLENGE – Summer Bucket List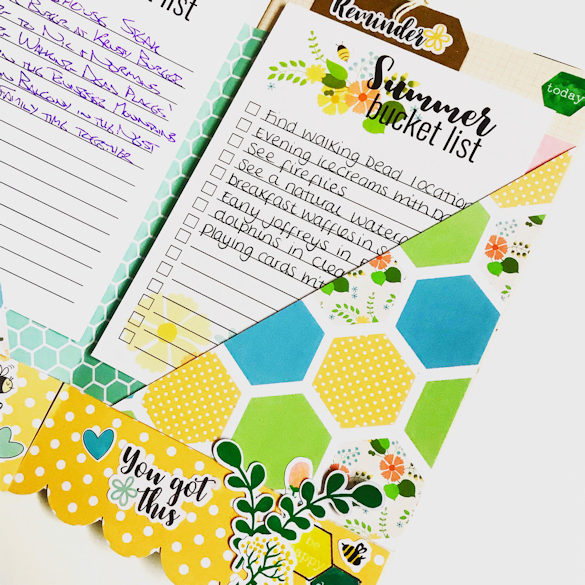 Are you ready for a new Journal Challenge?
If you received the June kit here, you would have received some Summer Bucket Lists. Your challenge is to write up your Summer Bucket List.
The June kits are now in our Summer Sale!!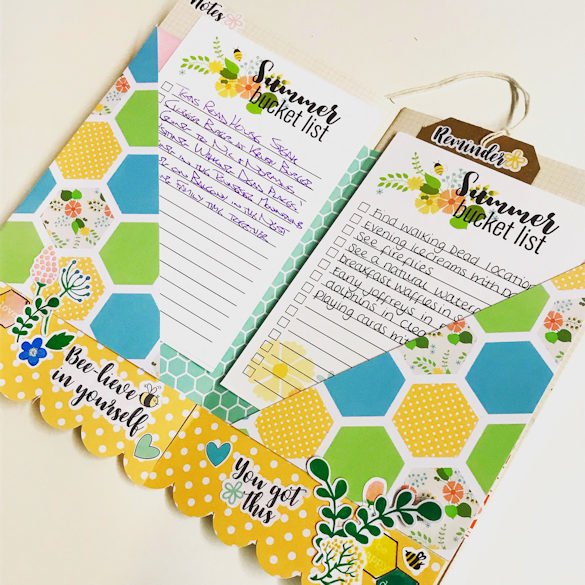 I created a pocket using the June papers on each side of my journal to hold our lists. We each filled one out in our family and I've added this double page at the front of our summer trip notebook.
So what's going on your Summer Bucket List?
Remember to come and share your work in our chat group here.
Have a great weekend!!