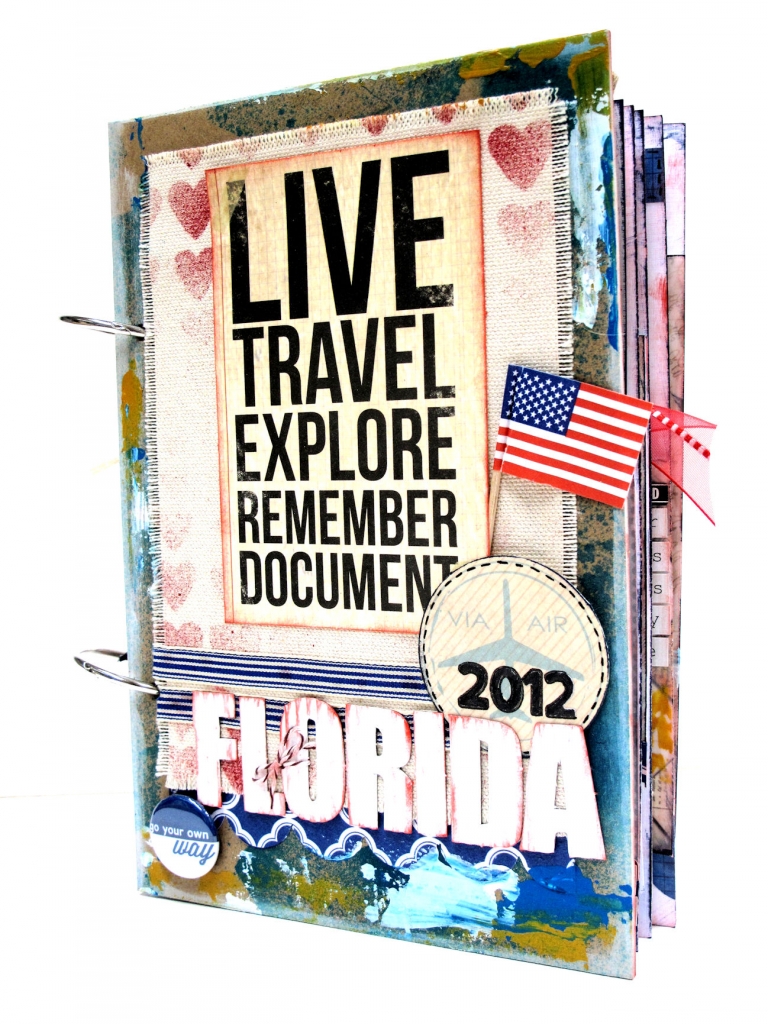 I am a scrapbooker. So documenting our family trips comes easy to me, however it wasn't always this way. I have had plenty of trips before I scrapbooked where I just have a few photos to show and that's it. I wish I had kept a journal like I do now. I would love to be able to look back on some older trips like I can of my more recent years. This particular journal that I'm sharing with you today was made in 2012. It stands on the table in the lounge where it can be easily viewed. I love seeing the kids look back over our trips.
I highly recommend making up the journal/scrapbook before you take a trip. That's what I do now. I have found that by the time we come back, it just all seems rather overwhelming and the project doesn't get finished, plus this way, you can come home, print off your photos and the book is done and ready to show to family and friends. I also keep notes whilst I am on holiday. I love doing this. I just want to remember everything. All the silly little things that you would usually forget. It's so fun to look back and remember things that would have otherwise been forgotten.
The books are very straight forward to make. Mine always start off with a Cocoa Daisy Kit. I love these scrapbooking kits. Everything is coordinated and comes in the one box. There is no thinking required. It makes life so much easier. I highly recommend. You just need to dedicate the time then to sit and make it. I prefer to sit and do mine in the one sitting. This particular book was made over a weekend. I planned it when everyone was busy, took all my materials in to the lounge, spread out and watched movies. Bliss!!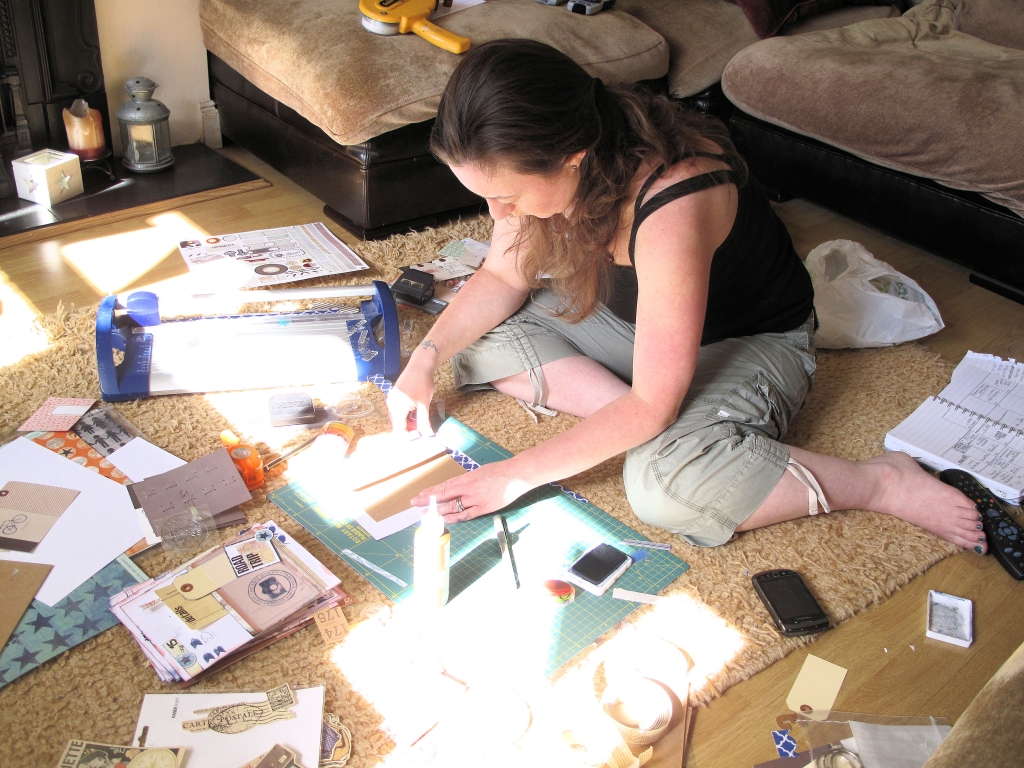 Doing it before a trip is also really fun as you have all the excitement of the trip ahead of you.
I started with 2 pieces of A5 grey board (half an A4) for the covers and lots of white A4 card, which I simply cut in half. These were my pages which I decorated with patterned papers and stamps.
You don't have to worry too much about knowing what to put on each day, as obviously you haven't been on the trip yet, but you can decorate it and then I add any final pieces once you are home and have photos.
I love pockets. I like to keep tickets and bits and pieces from the trips, so pockets are a great way to slot things in after. This was taken before the holiday. I always stick a piece of half sized paper/card to the back and front inside covers. Then when you come home, they can look like this.
I've got tickets, wristbands, a lanyard and additional photos in the back pocket here.
I also kept a couple of Starbucks bags (I told you I like keeping things!!). These make great additions to mini books too. Just add a couple of holes and you have a ready made pocket.
It's perfect for leaflets.
With regards to adding photos to the books. When you are making the journal ahead of time, you won't know what and how many photos you will have. That's where more pockets come in. I like to use clear vellum. It's like thick tracing paper. I stick a piece that's half the size of my page on to the pages, leaving the top unstuck to make a pocket. You can then slide as many photos as you want to after. You can see a vellum pocket here on the left page.
And here is another example of the vellum pockets.
Envelopes inside the book are another great way to keep photos and memorabilia.
And here is another example using a paper bag.
And here is the front pocket of the book. A great place to keep tickets or boarding passes.
So there you have it, my finished book. It feels like such an achievement when you finish.
I would like to say that our 2014 trip journal went just as well, but it didn't. I made it before we left, but I've only printed off half of the photos. Doing this blog post has spurred me on though and I will make it my challenge to get it finished now. I want to be able to look back on this trip like I can our 2012 trip.
  If you have any questions about making the journals, please don't hesitate to contact me. I'd love to help you. They are such a treasure to have.
hello@lollipopboxclub.com
Happy journaling.
Lisa xx