Make Your Own Paper Paperclips with Kerry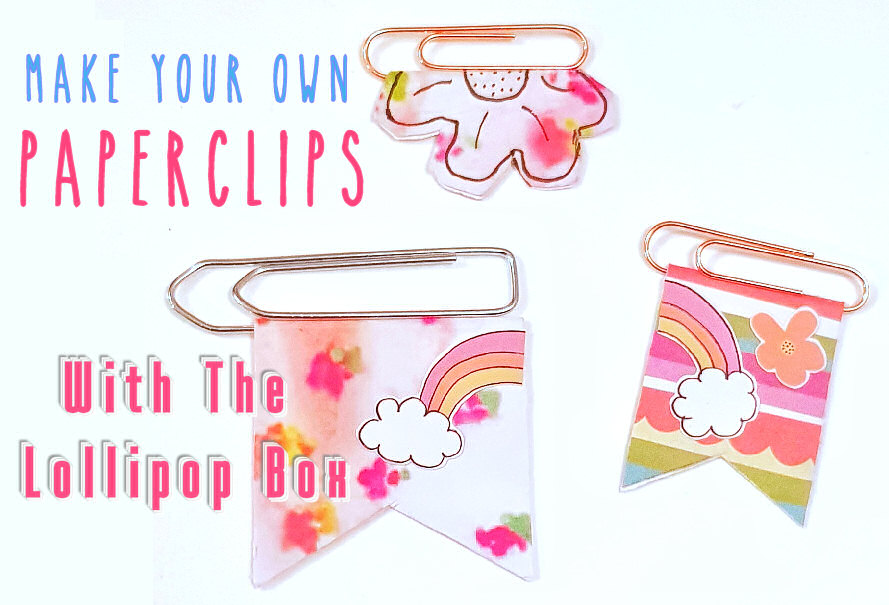 I thought I would try something totally different today (for me anyway)… making my own paper paperclips.  The finished result is definitely a triumph and I will be making more.
I have used a variety of different papers that came in this months Lollipop Box. These papers are actually perfect for this craft as they are just the right thickness.
.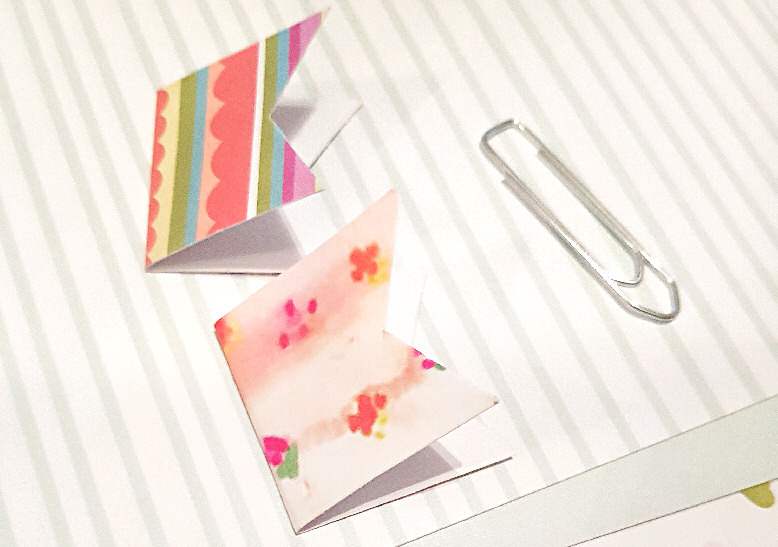 .
Firstly cut out a bit of card in a rectangle the same width as the paperclip itself, then fold it half. I then cut out the shape I wanted, which had a flag like feel to it (however you can use any shape).
Next, slide the paper on to the bottom edge of the paperclip and glue it in to place, closing the two flaps. You could add a staple here to keep it in place, but I decided not to.
.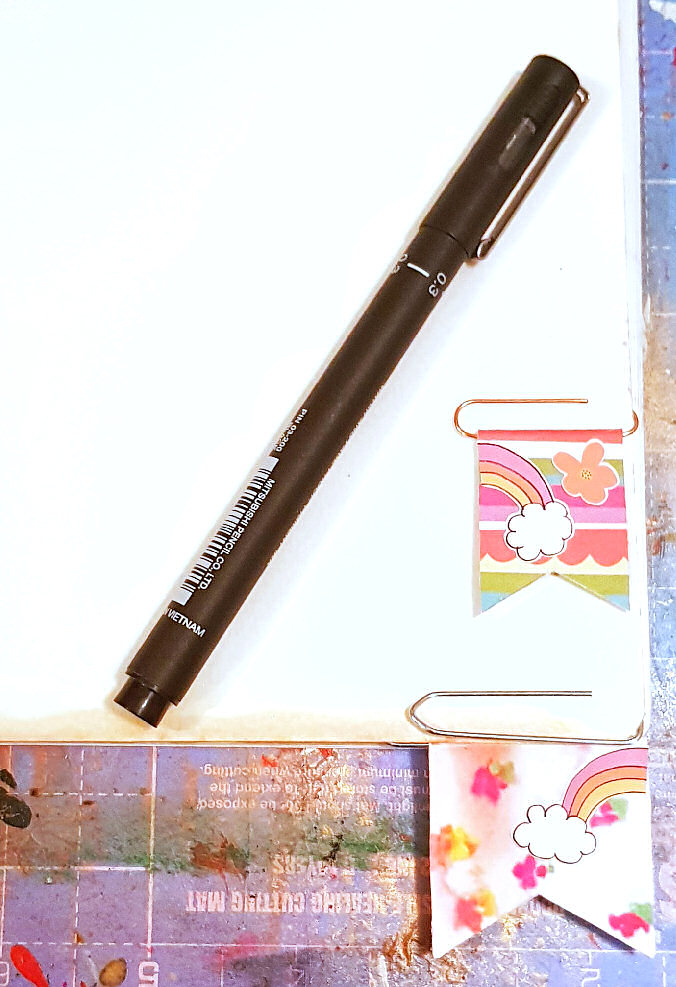 .
I then decorated the clips with a few of the stickers from the kit and viola, that's it, so simple and they look great in your journals.
I also decided to make one in a flower shape. I did the exact same process, but cut it out in a half flower shape, then added a bit of pen to it.
.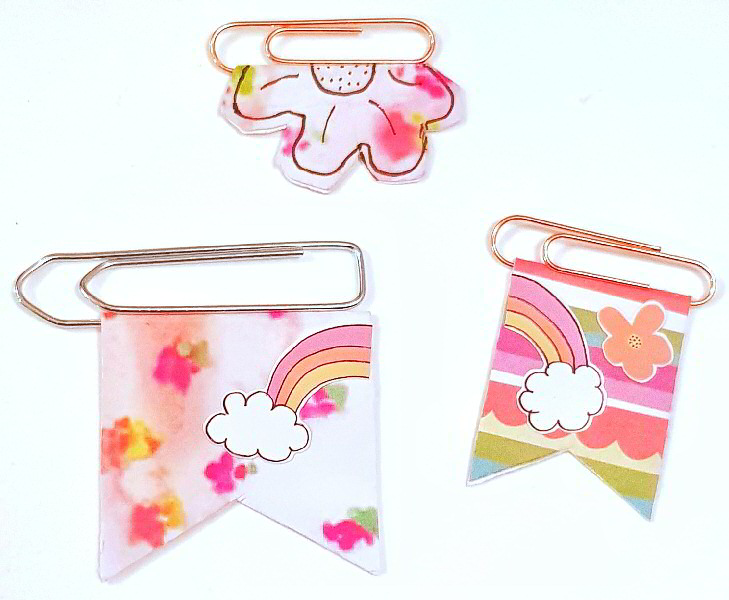 .
I love the finished look of them, they are so cute. I hope that you have a go at making your own. Please do share what you create over in the Lollipop Box Club Chat group on Facebook.
Take Care, Kerry
You can also find me here:
www.kerrymaymakes.com