Mixed Media with Vicki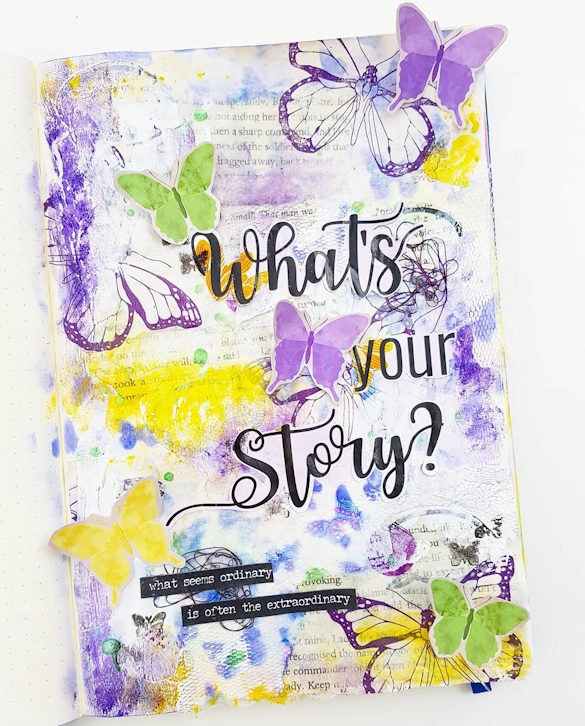 Hiya, I've just got a quick mixed media page today. I've made this page as a cover so that I can document everyone's stories on the next few pages.
I wanted to build it up with layers of different bits from the kit. I used ink and the stencil to cover the page in butterflies before adding some of the book pages in a couple of different areas. I continued building up the layers with the lace, texture paste and paint. The butterfly tissue paper was so pretty and I knew I wanted to add a lot of it in.
I used the speech bubble stamp on a book page and cut around it. I loved this but you can't see many of them on the page now!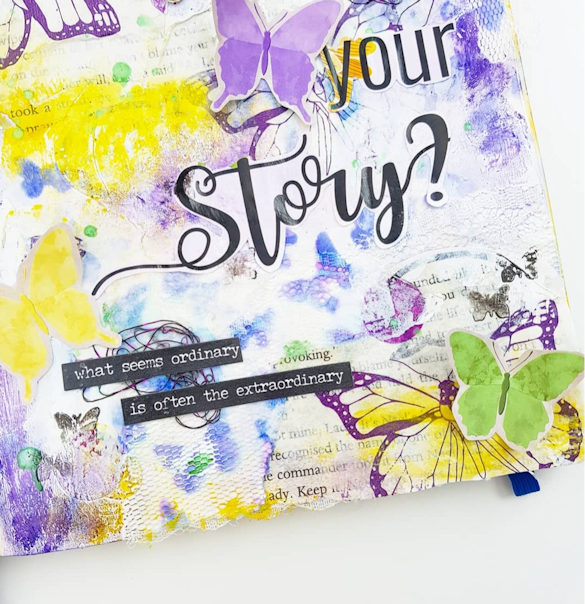 I cut the 'What's you Story' from the info sheet on the top of the box so I didn't have to cut up the postcard. I like to hoard the postcards!  I added a few stamped butterflies and fussy cut some of the butterfly paper to add on top of the layers.
I love the final colours and think it's the perfect page to start our stories!
Thanks Vicki x