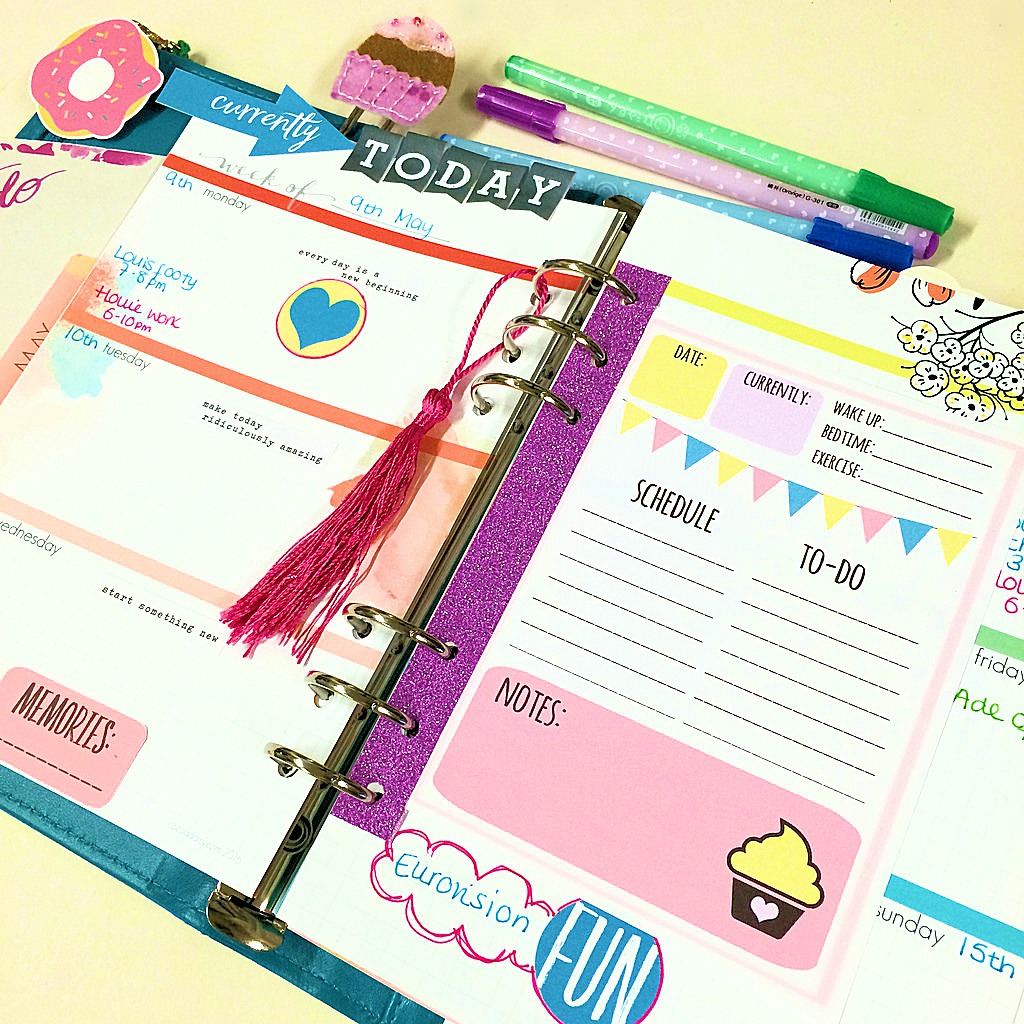 I hope you had a lovely weekend.
It's the start of a new week which means for me the start of a new planner page.
This is me on a Sunday evening. Setting up for the new week ahead.
This week I have my Cocoa Daisy Planner Pages teamed up with lots of goodies from our May Kit 'Make a Wish'.
I decided to add the 'schedule / to do' list as a page to my planner. Not only does this come in every kit this month but if you subscribe you will also receive a code so that you can download it for free and use it over and over.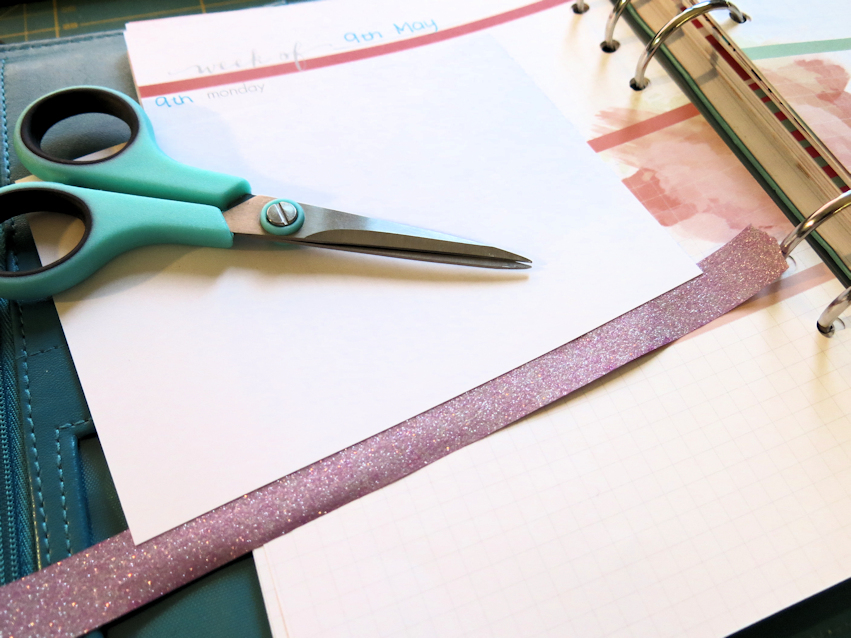 To turn it in to a page, I've taken the washi from the kit (love those sparkles) and I stuck it to the left side of my list leaving it longer at each end like this.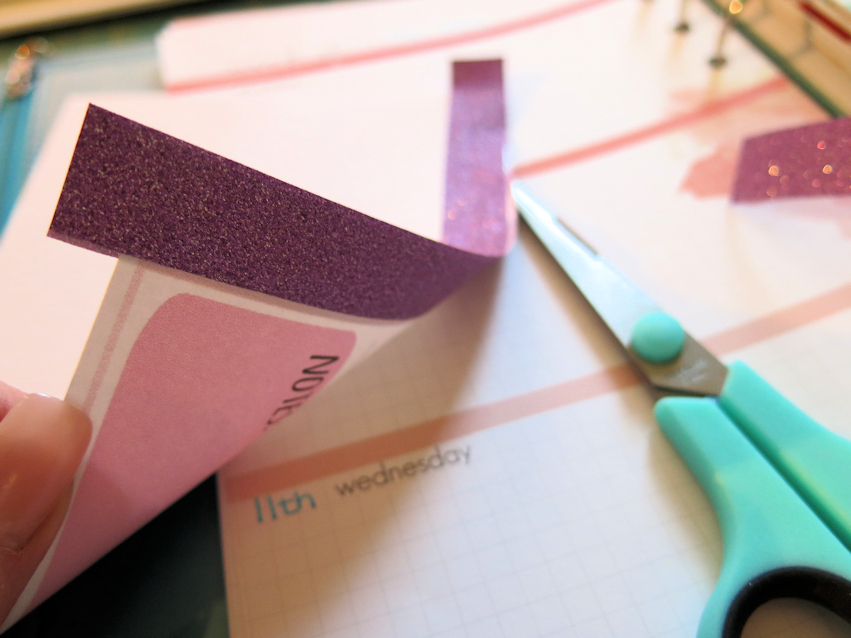 Then I stuck another piece to the sticky side and trimmed the washi off at both ends.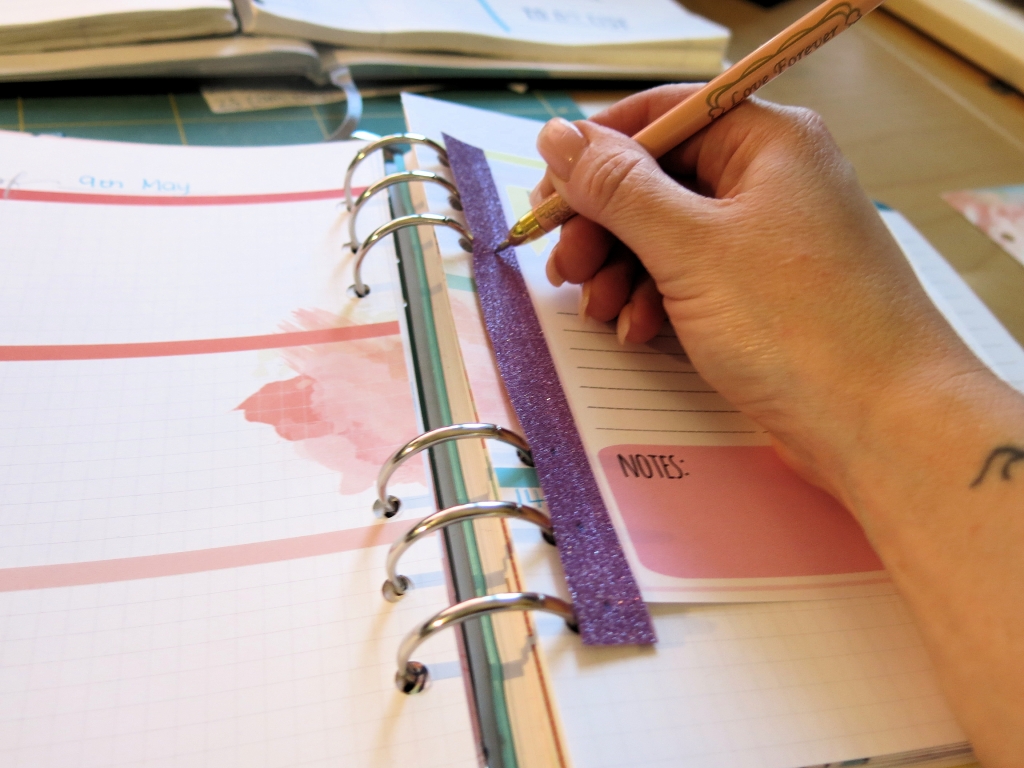 I lined it up with my planner and marked where the holes need to go. and then punched out the holes.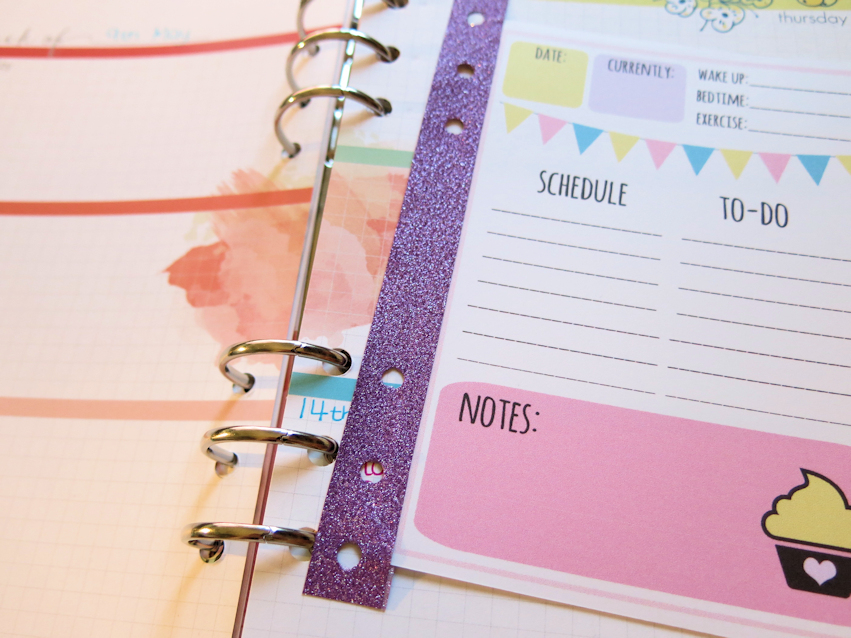 It's now ready to go in the planner as a new page.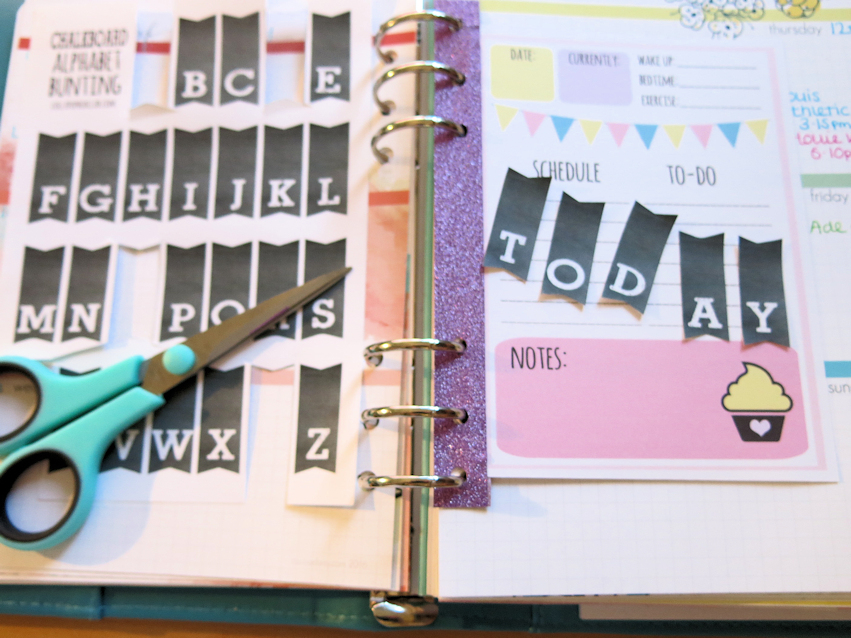 You will also be receiving this exclusive chalkboard bunting in your kits. I'm going to use mine as a page marker this week. I've cut out my word….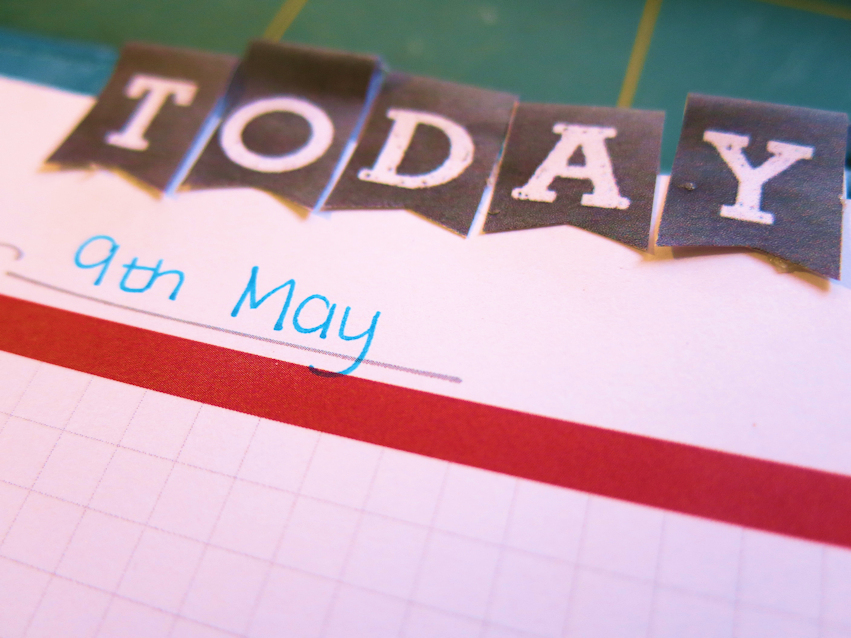 And stuck each letter to the top of my page so that it hangs over. This way when the planner is closed, I will see it above the other pages.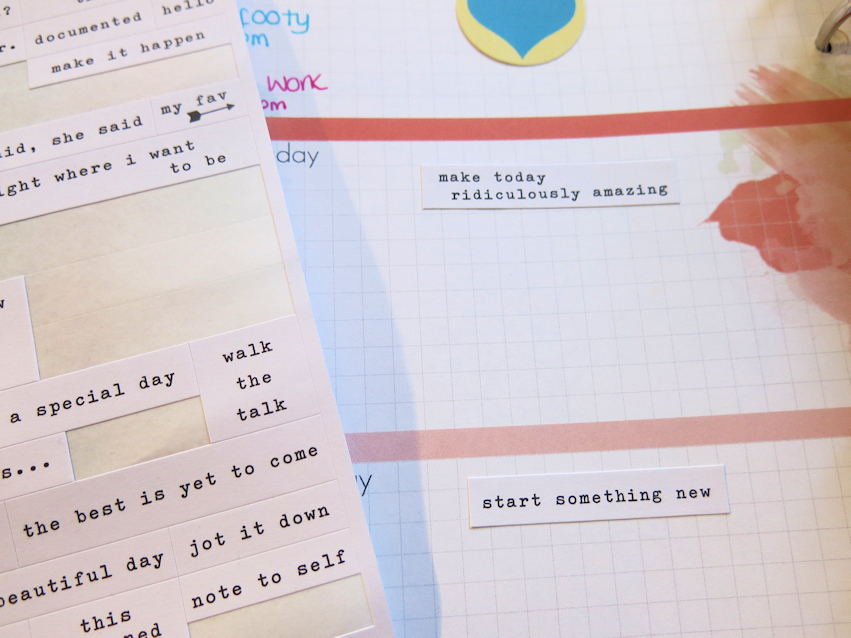 I carried on and used some of the other exclusive printables to decorate my page and I also added something inspirational to each day of the week with the Simple Stories stickers that come in the new kit too.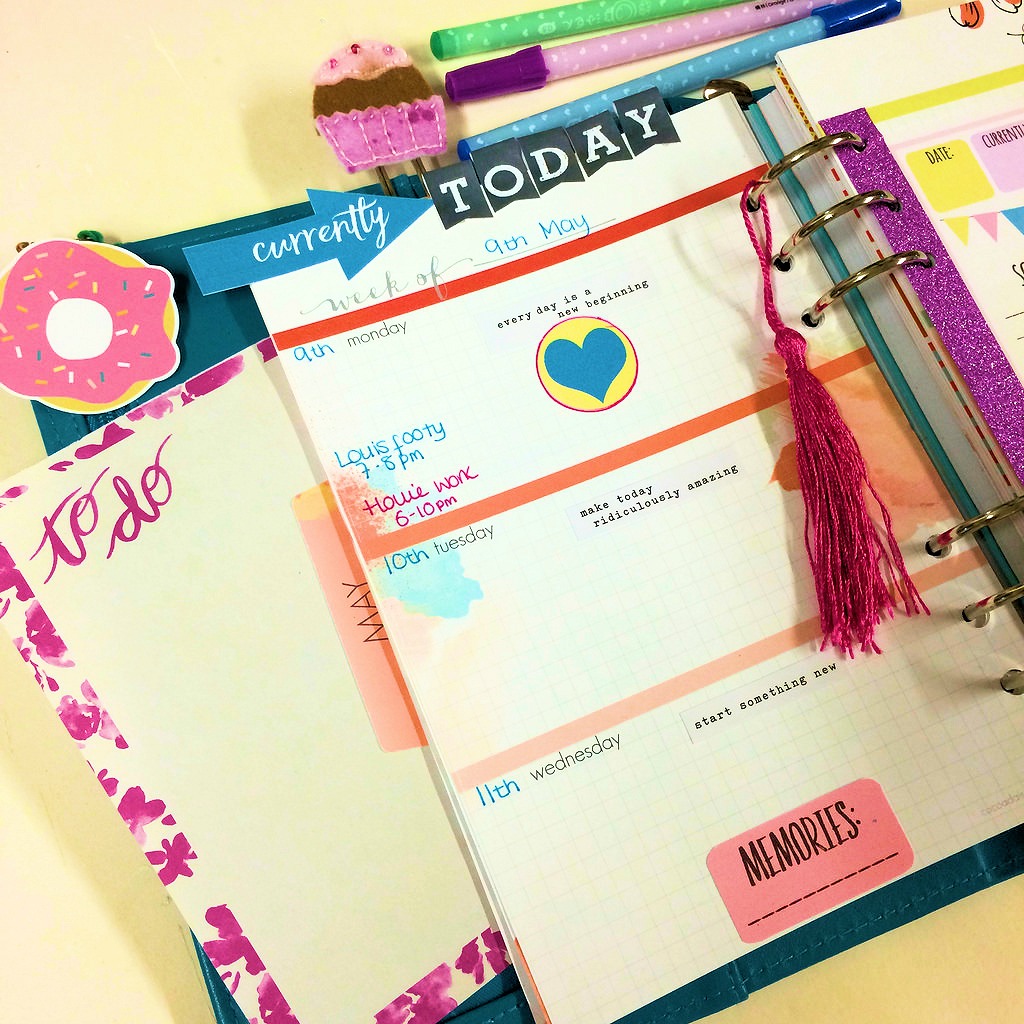 I added the pink tassel from the kit and my week is ready to begin.
Wishing you a wonderful week ahead. May it be filled with fun, love and donuts xxx