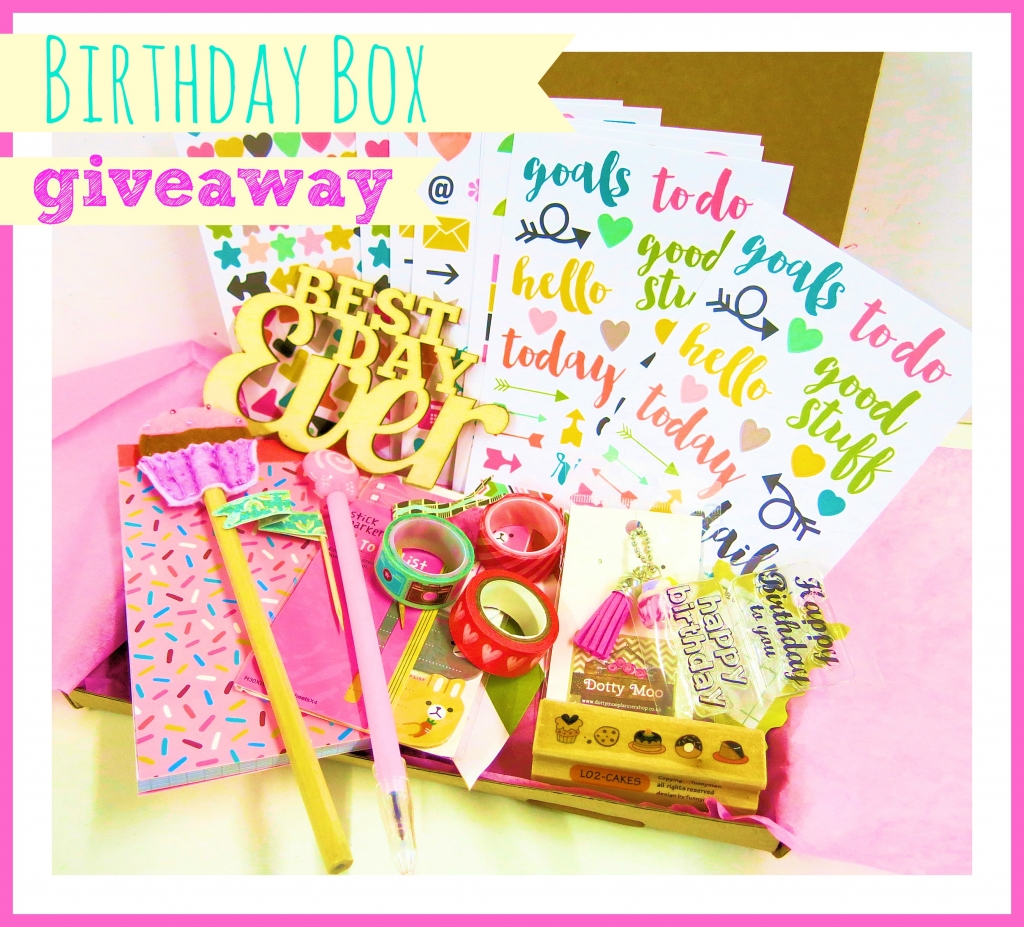 Thank you so much for all the kindness and support as Lollipop is celebrating birthday no 1 this month. I've been so touched with all the lovely comments and emails. It's so appreciated. Thank you.
Before I announce the winner of last weeks birthday giveaway, I have a new giveaway for you. Birthdays are all about happiness and giving gifts after all. So this month I'm enjoying giving out some lovely gifts to you.
I've put together this fun birthday box. There's so much in here to love.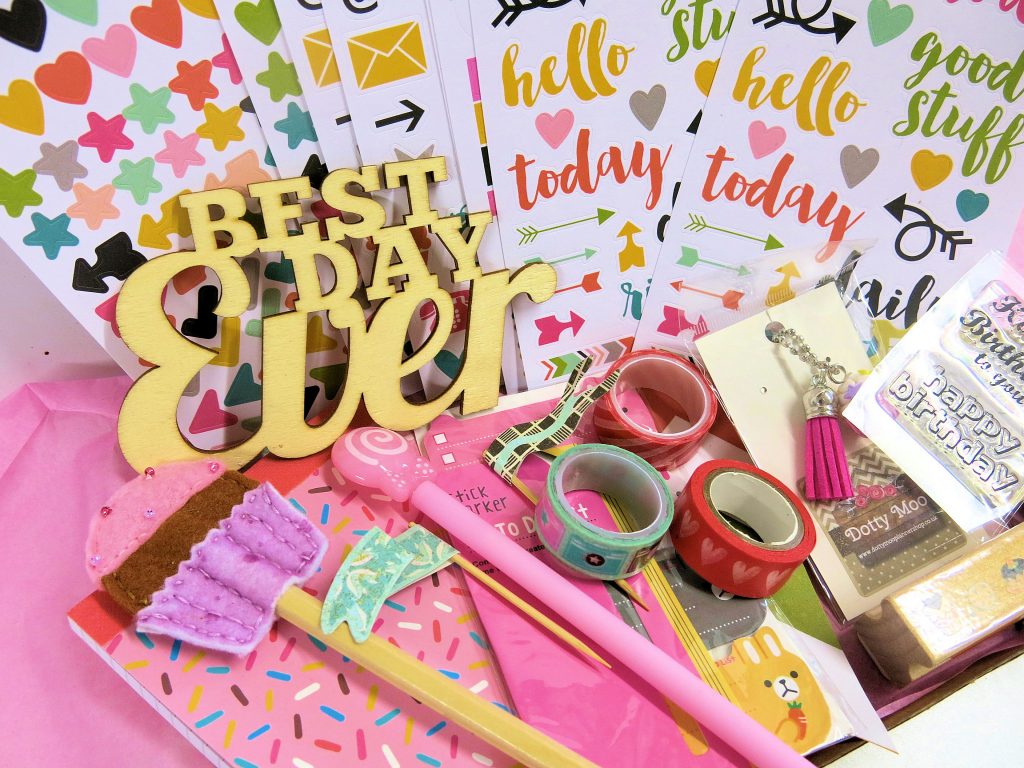 A whole set of Simple Stories, Carp Diem Stickers- pack of 8 sheets, a sprinkles notepad, a handmade cupcake pencil topper and pencil, a lollipop pen, 3 rolls of cute washi tape, a to-do post it pad, wooden 'Best Day Ever', couple of mini flags.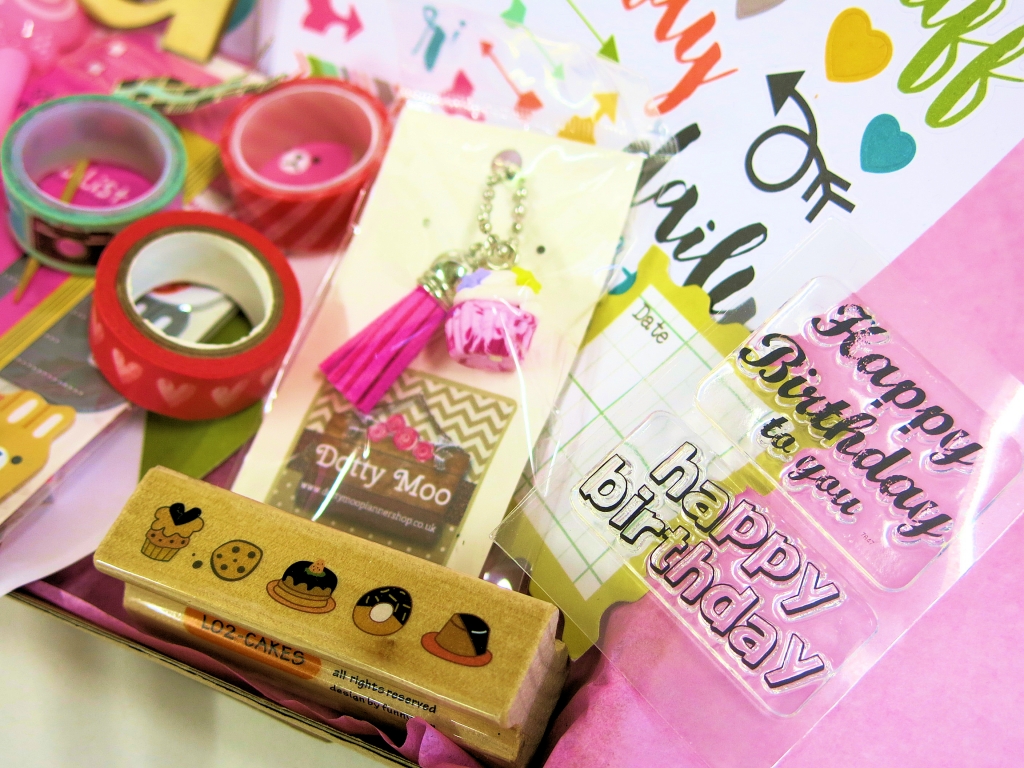 A cupcake stamp, 2 birthday stamps and a really cute cup cake planner charm too.
Isn't that a happy box????
If you would like to try and win this box of treats, all you need to do is tell me, if you could go anywhere for your birthday, where would it be? Please leave a comment below. Comments will be numbered and one number will be randomly drawn. This giveaway will also be open on Instagram. You may enter both if you wish. There is one prize up for grabs.
This giveaway closes at 11pm UK, next Saturday 14th May. The winner will be announced next Sunday and we will have another giveway for you then too.
***************************************************************************
And now for last weeks winner of the May 'Make a Wish' Kit……..
Helen Friend May 1, 2016 at 10:36 –
Thank you to everyone who played along, Helen Friend is our lucky winner. Please email me Helen with your address to send the kit to.  –  hello@lollipopboxclub.com
Thank you so much.
Have a great week everyone xxx