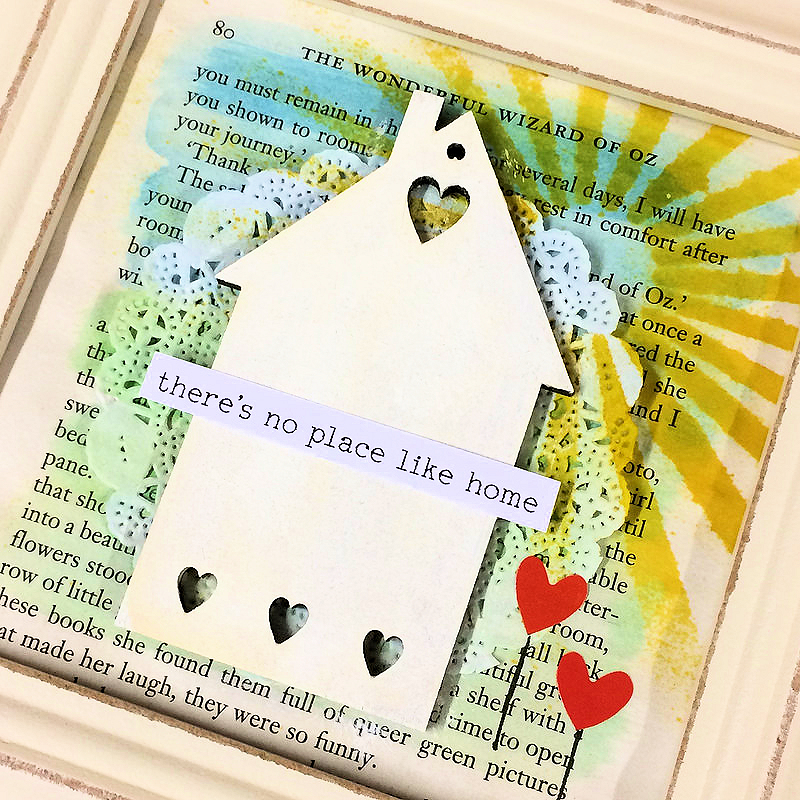 I hope you liked the little DIY kit in your December Kit this month. I just love the cute little wooden house.
Today I have a project to share with you using the house and some other pieces from the kit.
I've made this really sweet piece of mixed media art that I've framed and I now have in my hallway. It's such a cheery piece and looks very welcoming by my front door.  
I started off with the pieces from the kit and also a 5×5" frame that I bought in Wilkos.
I removed the glass from the frame and used this as a template to draw around so that the book paper was the correct size to fit the frame.
The glass then gets carefully thrown away.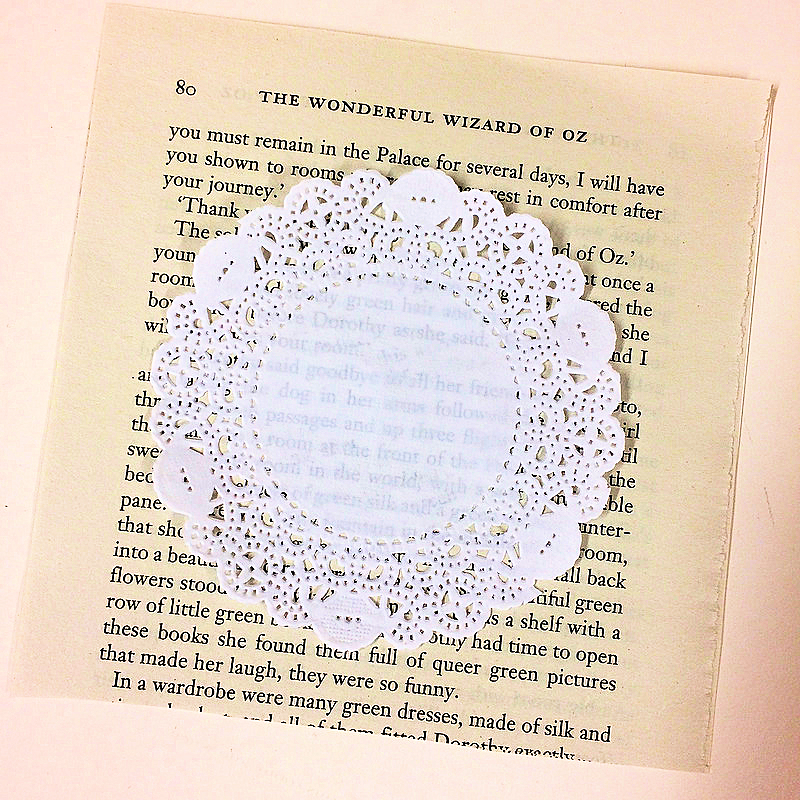 I've trimmed the book paper and stuck the doilee in the centre.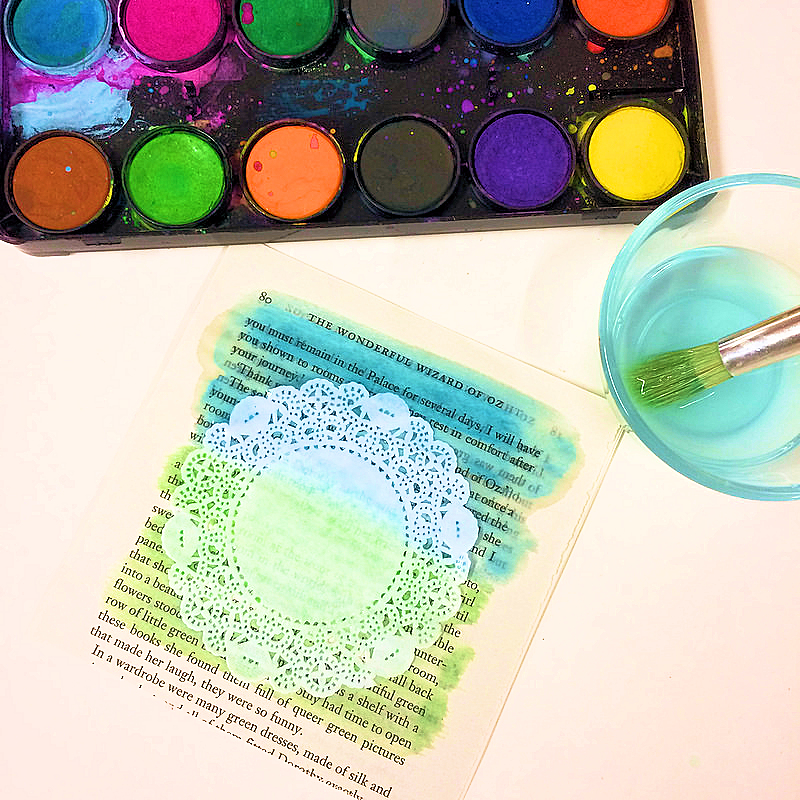 I've painted the top half in blue water colour paints and the bottom half in green. Going over the doilee too, but not completely to the sides of the paper.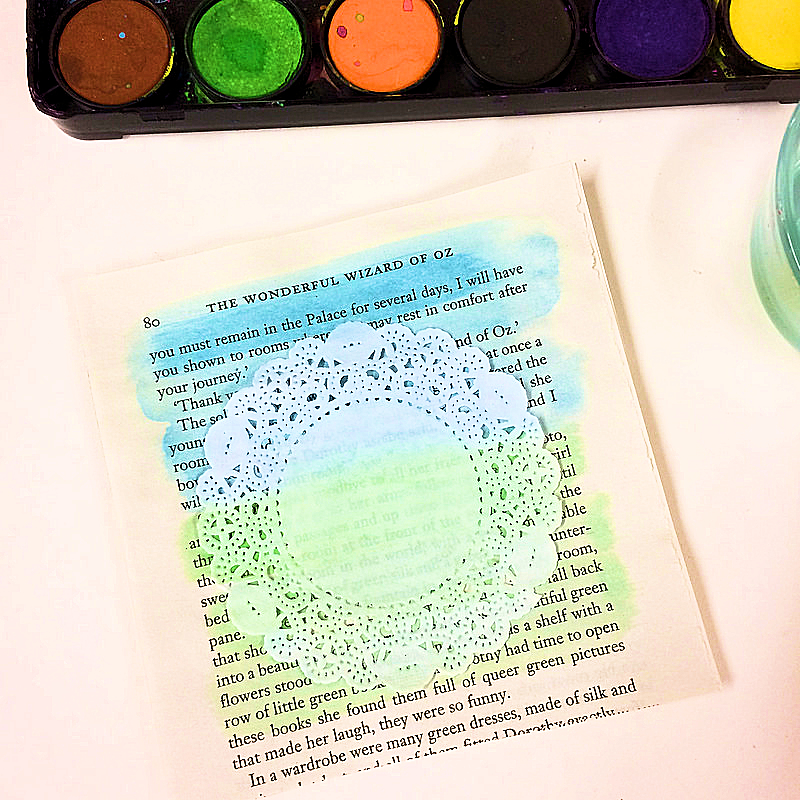 And then it's left to dry.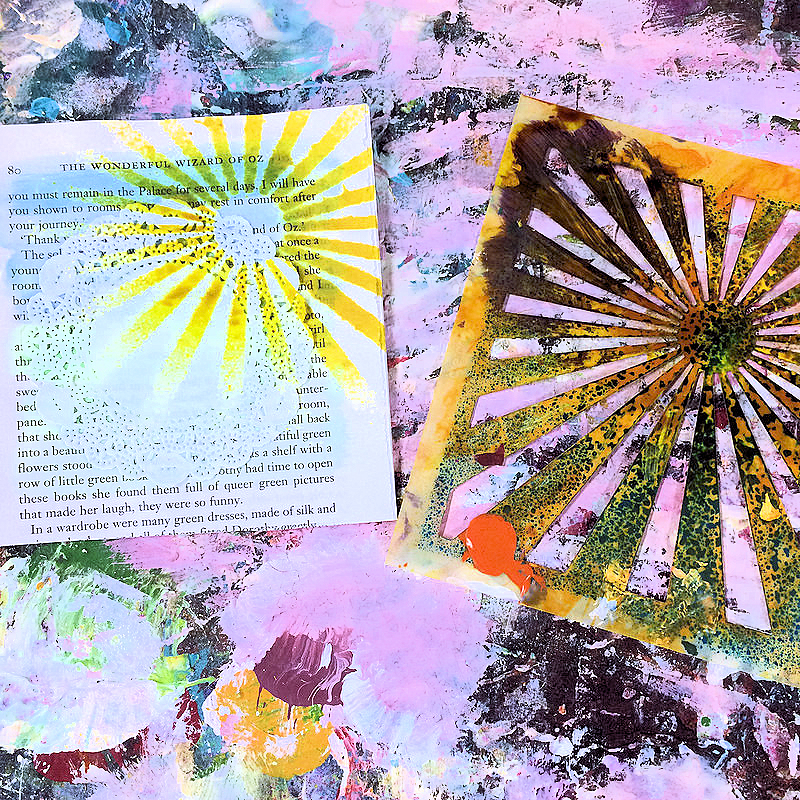 I used a sunshine stencil and a yellow mist on the righthand corner . You could also paint or draw a yellow sun. Or even cut one with the yellow paper from the kit.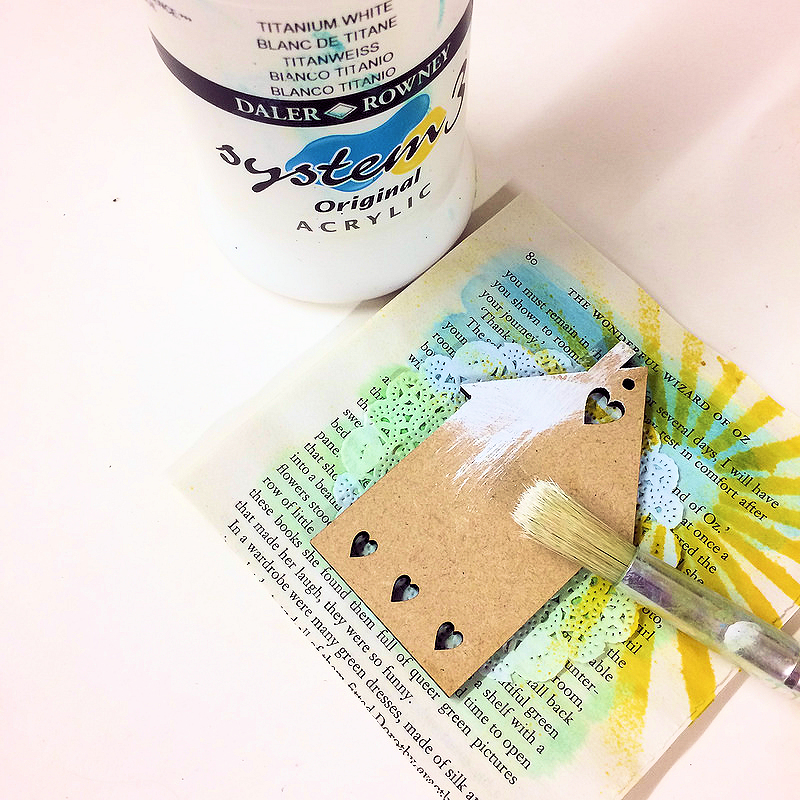 I've stuck the wooden house in the centre and painted it white.

It really stands out nicely against that colourful background.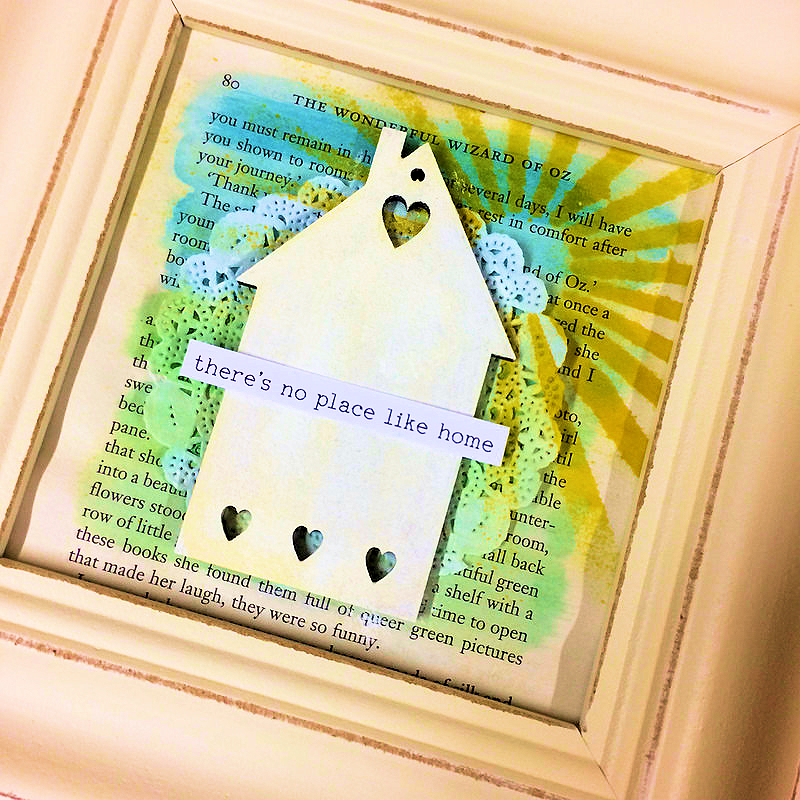 I've popped this in to the frame and stuck the wording across the house.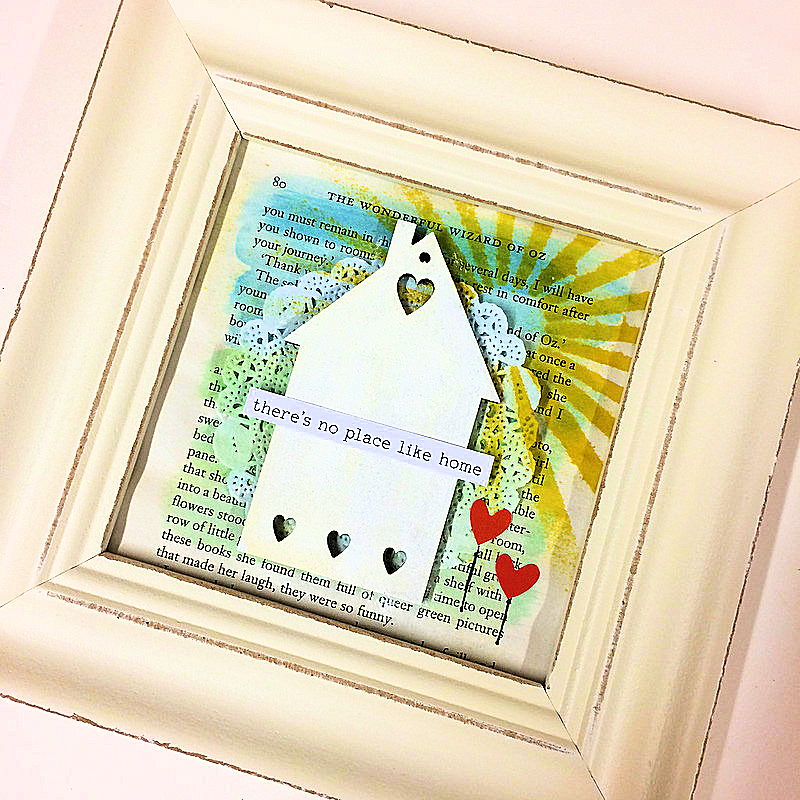 I've taken a couple of the heart stickers from the kit and they've become flowers on my artwork.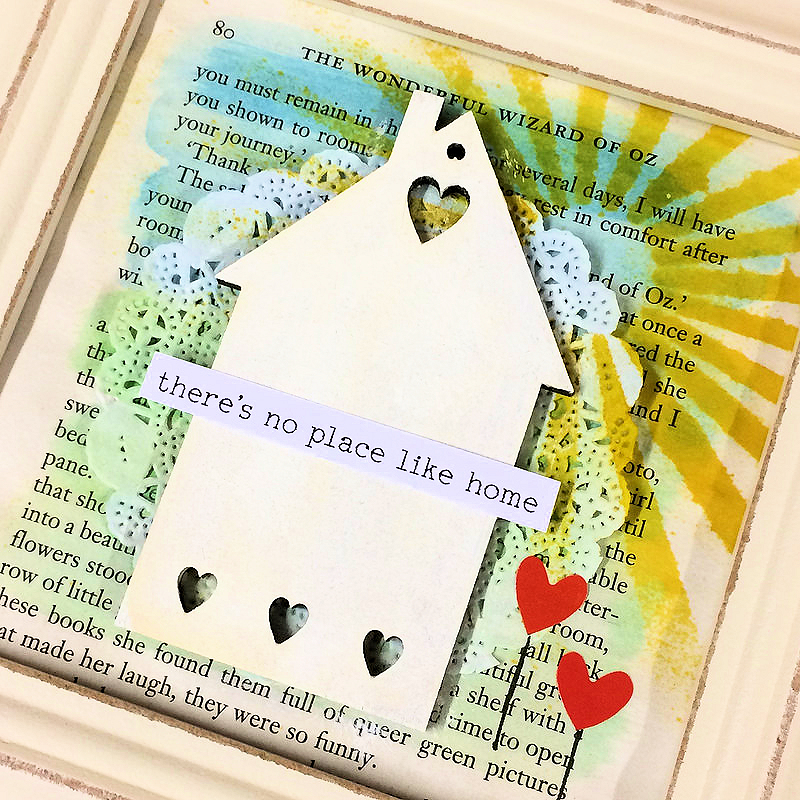 It's now finished.
I think it really brightens up the place. It's such a happy piece of art.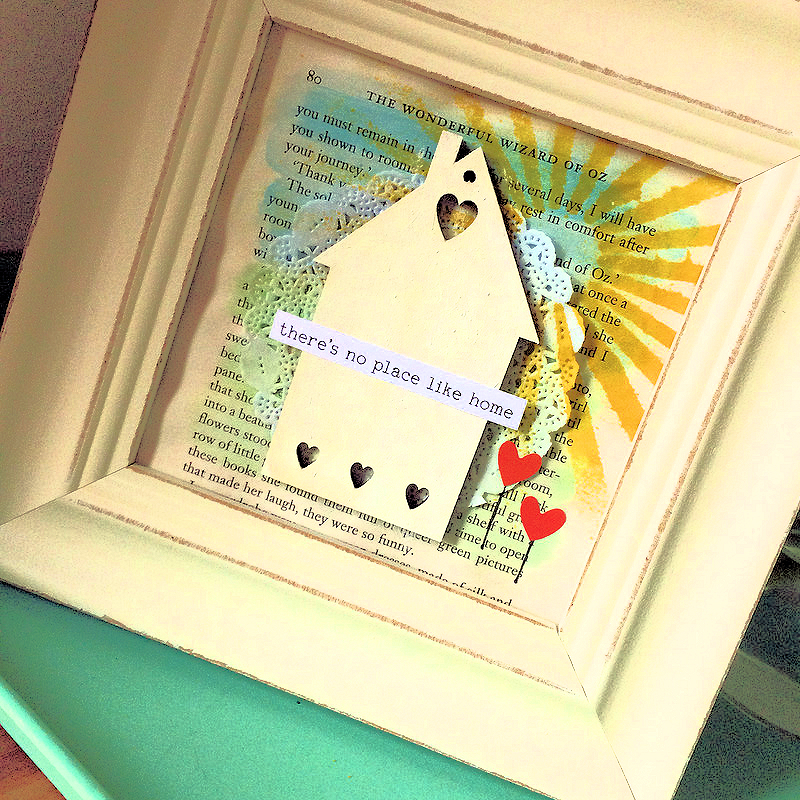 I hope you've enjoyed this today.
For more ideas on decorating wooden shapes, see this blog post here.
Have a magical Christmas xxx