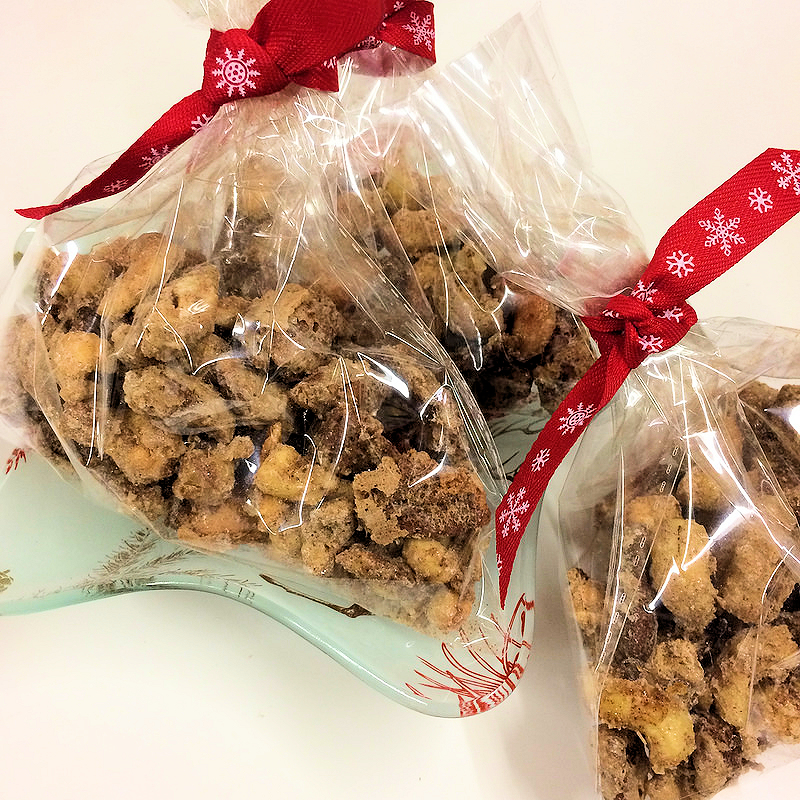 You have my lovely friend Kirsty to thank for this.
I visited her a few days ago and got presented with a bag of nuts. OMG!! These were one of the most delicious things I have ever eaten. It was like eating the smell of Christmas. They didn't last very long in our house, so there was only one thing for it…to make our own. I then thought these would be really nice to give to friends and family, just as Kirsty has done. I thought it only fair, seeing as I can't give you all a bag of Christmas nuts, that I could at least share this yummy recipe with you. So here you go.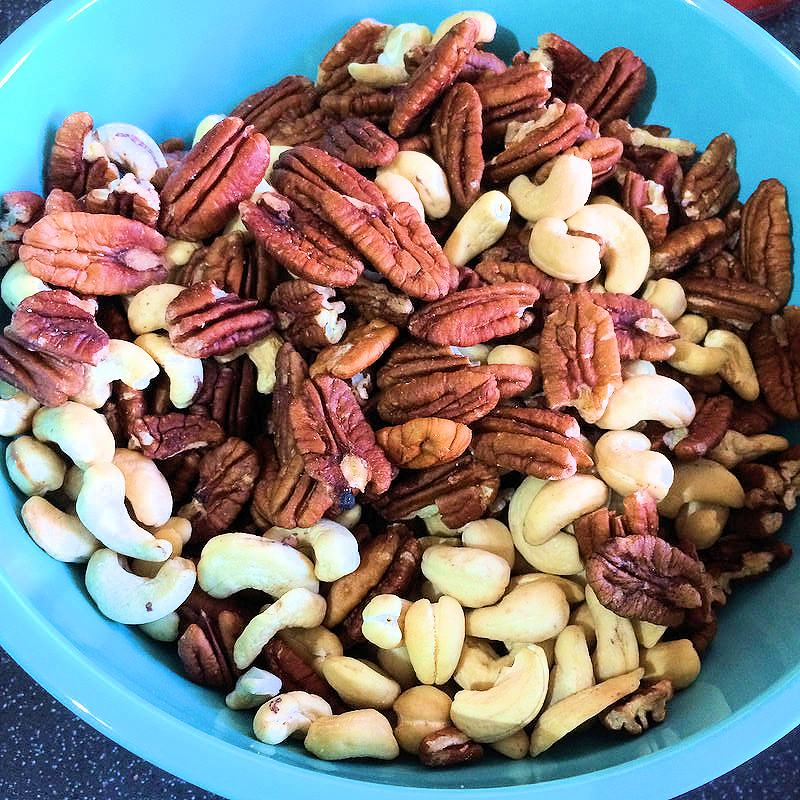 I decided to make up alot. I bought 1200g of nuts. This made me 8 bags of nuts to give out and a decent size tin for ourselves to keep. You can just adapt the quantities for the amount you want to make. I shall give you the amount for 600g of nuts. Then you can double like I did if you want to make more, or half if you want to make less.
I bought my nuts in Lidl. They were reasonably priced. They come in bags of 200g. £2.39 for Pecans and £1.72 for the Cashews. I bought 3 of each.
Start by mixing up the nuts first in a bowl.
You will need:
600g nuts
2 egg whites whisked
2 tblsp water
1 cup caster sugar
1/2 tsp salt
3 tsp cinnamon (or pumpkin spice) 
Separate your eggs and whisk up the whites, add the water and whisk together.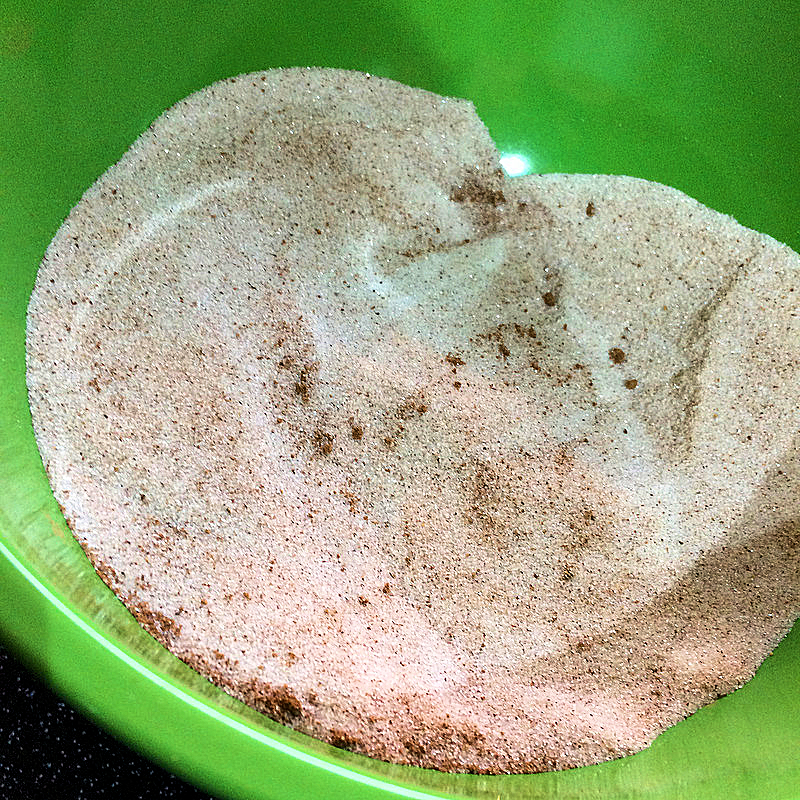 In another large bowl mix the caster sugar with the cinnamon. I have some Pumpkin Spice that I bought in the US which is a blend of spices including cinnamon & nutmeg. So you can add other spices if you like too. You can google pumpkin spice to make up your own blend if you wanted. It's really good.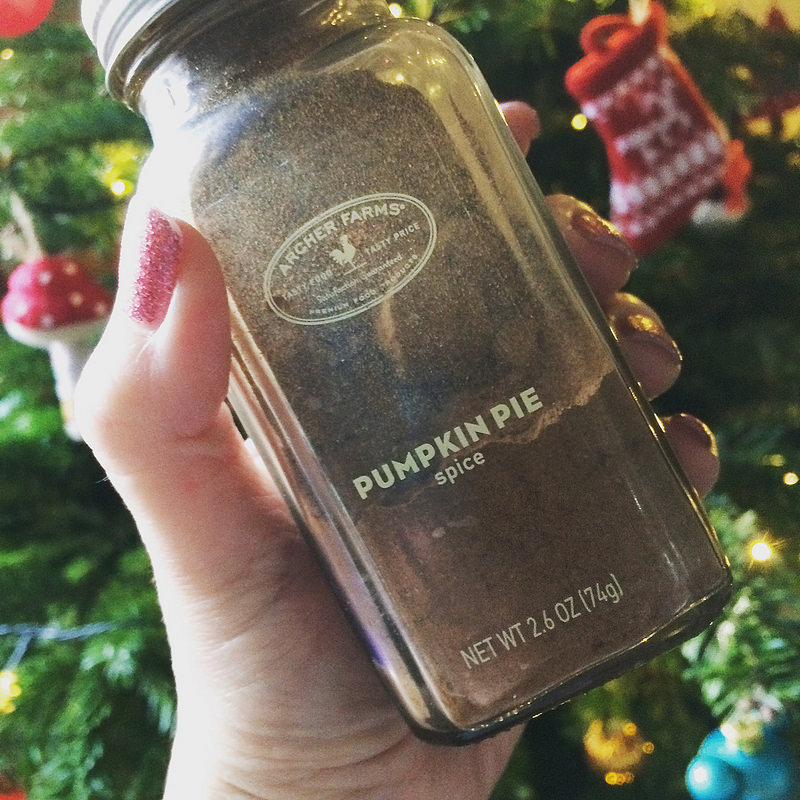 Now pour the nuts in to the egg whites and fold in so that they are all coated.
 
Then fold in the sugar mix, again so that all the nuts are coated well.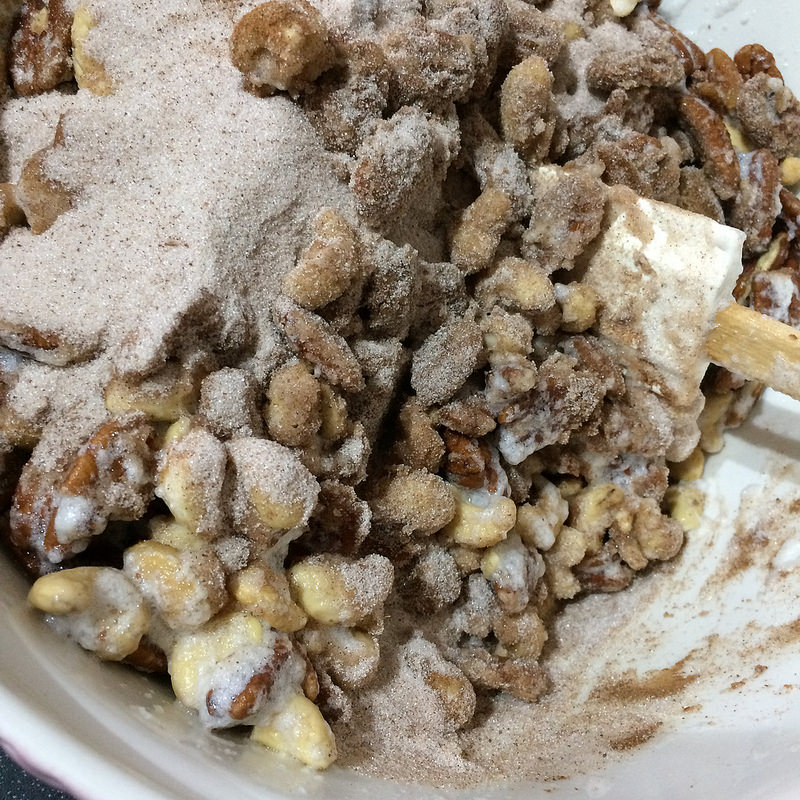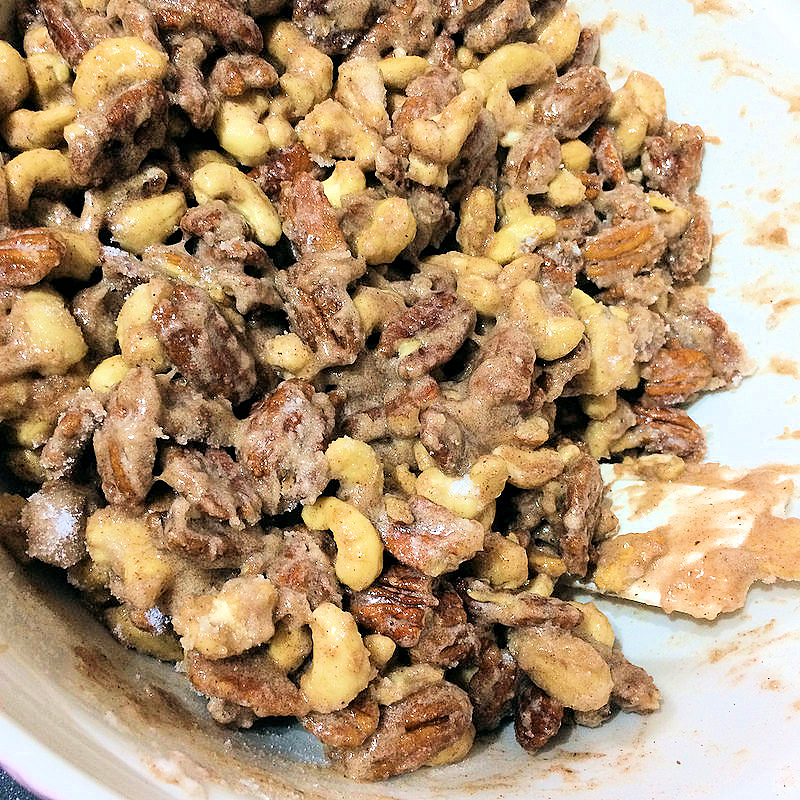 Pour out on to a baking tray lined with greaseproof paper.
Bake for 30 mins on 180c // 350F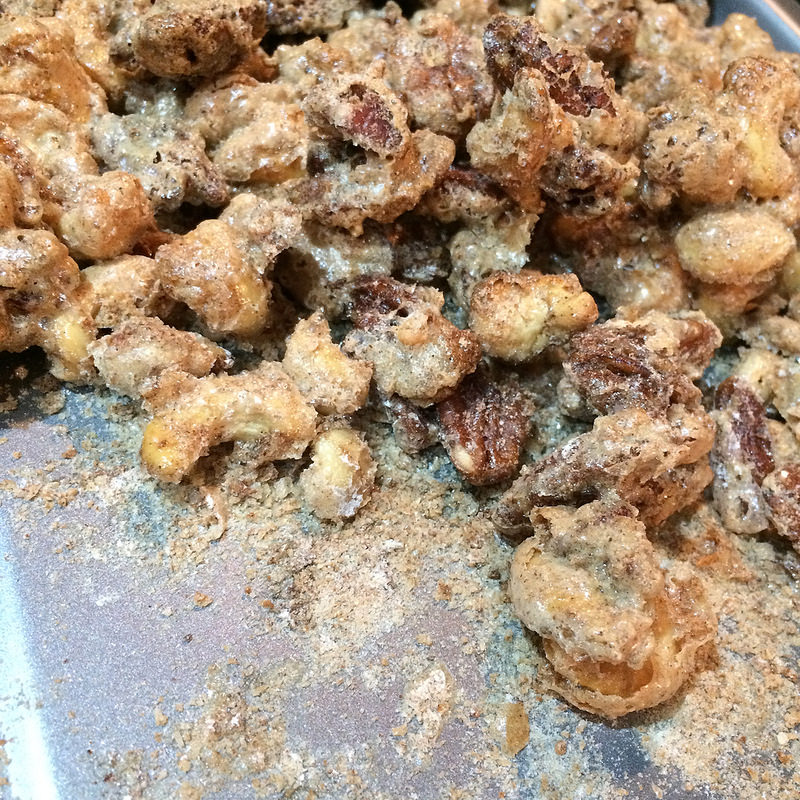 Give them a stir part way through baking.
Try not to have them layered up on your try too much. They are much crispier if there is only one layer.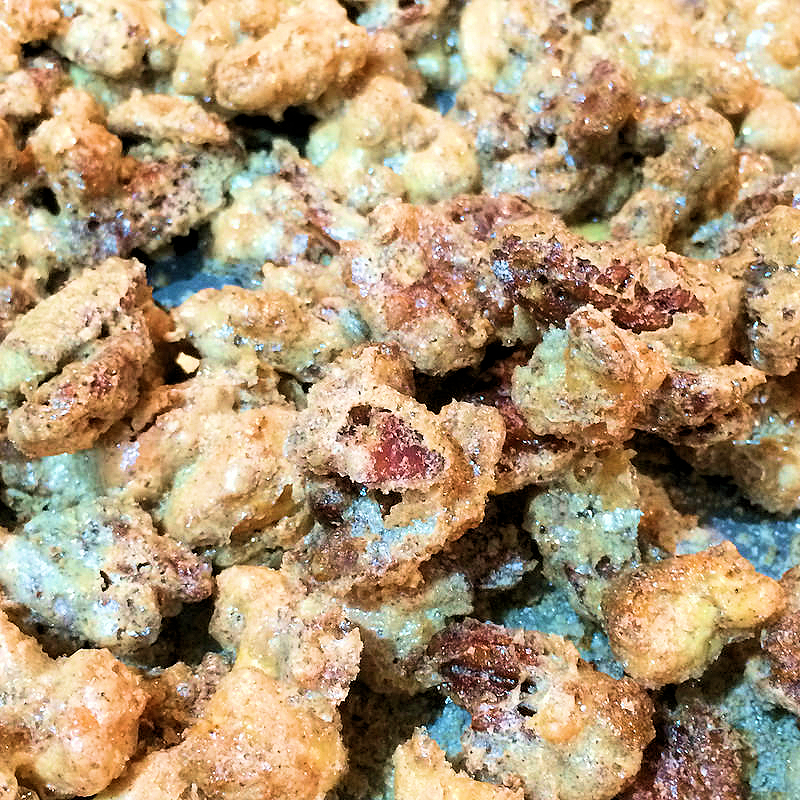 Once they have cooled on the tray, you will need to break them up so that you can bag them.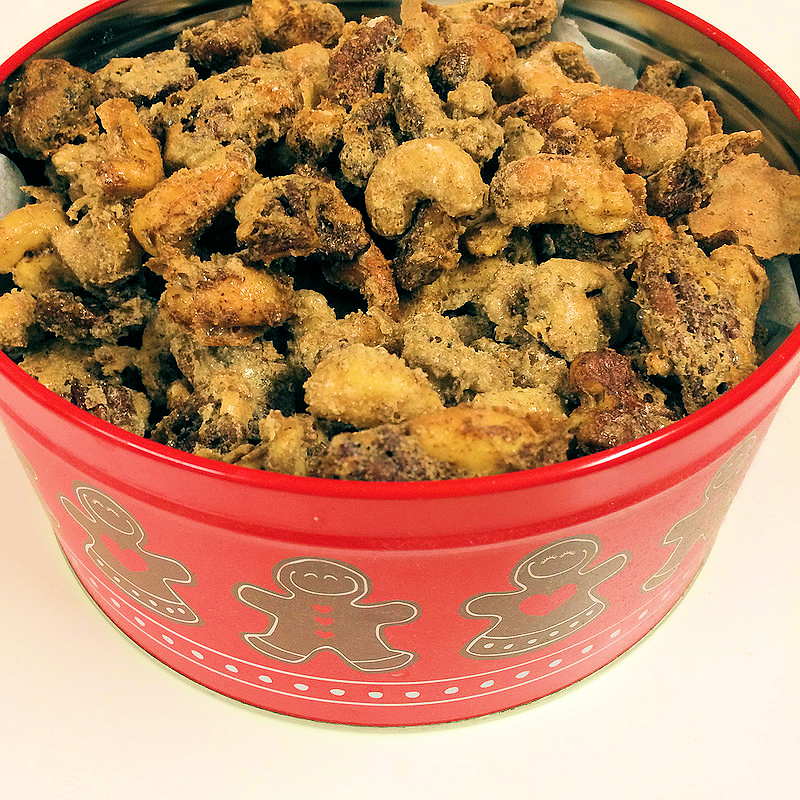 But make sure you keep plenty for yourself as they are sooooo good.
Enjoy xxx