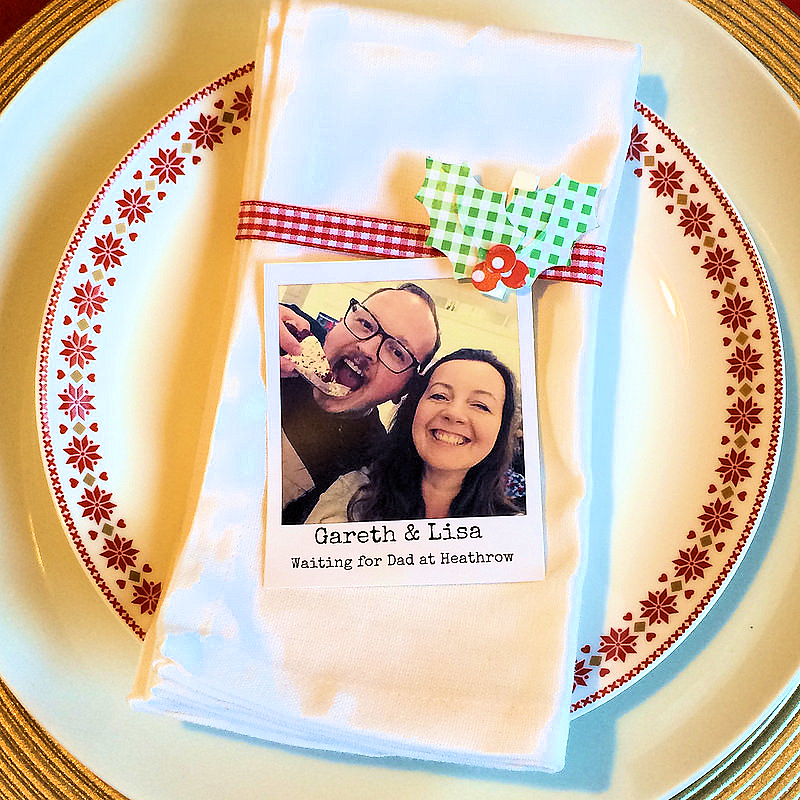 I decided to have a change from my usual Christmas place settings this year.
Over the years I've made traditional place cards, gifts tag style settings, name tags on homemade crackers, mini gifts with name tags attached. But this year, I'm playing with photos to use as my place settings. The idea is that after the meal, we each have a fun photo to takeaway that's our's to keep.
I thought it would be fun to edit the photos and print them as retro polaroids.   It's something that I really enjoy doing. I thought I would show you how today.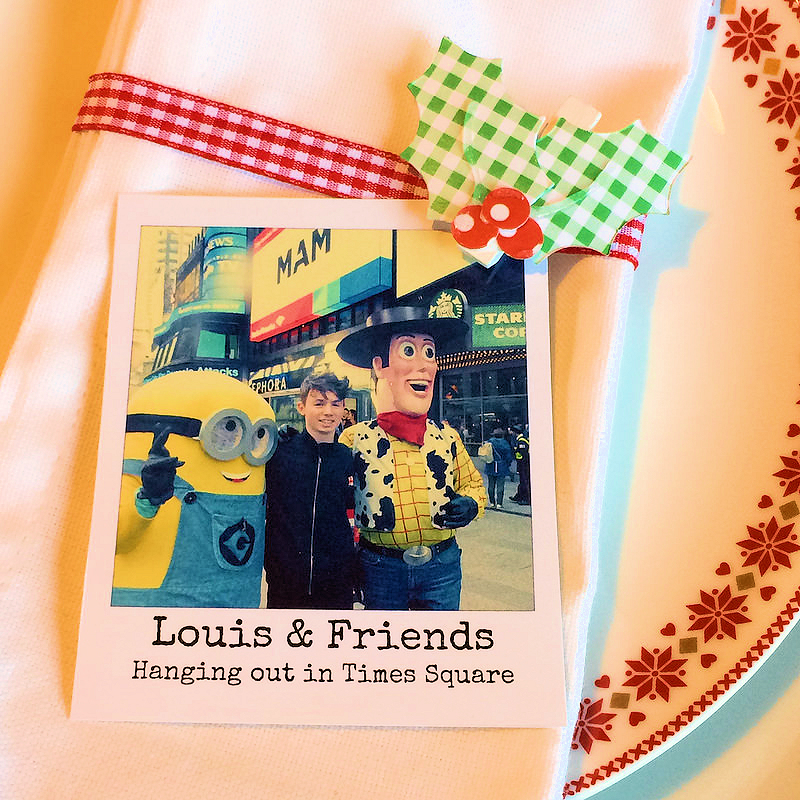 It's a free website and all you do is edit your own photo.
Go to 'edit' (at the top on the left).
Choose your own photo from your files.
Then when your photo appears on the screen, click on the little photo frame over on the left where you will see the symbols.
Select 'Polaroid Frame'.
Then you can choose the look you want. I also rotate mine so that it's straight. Click 'Apply' when you are happy.
Then to add the text to your photo, click in the 'Tt' on the symbols on the left. Select your font and type.
Save when you are happy and then you can print your photos off yourself.
As easy as that!!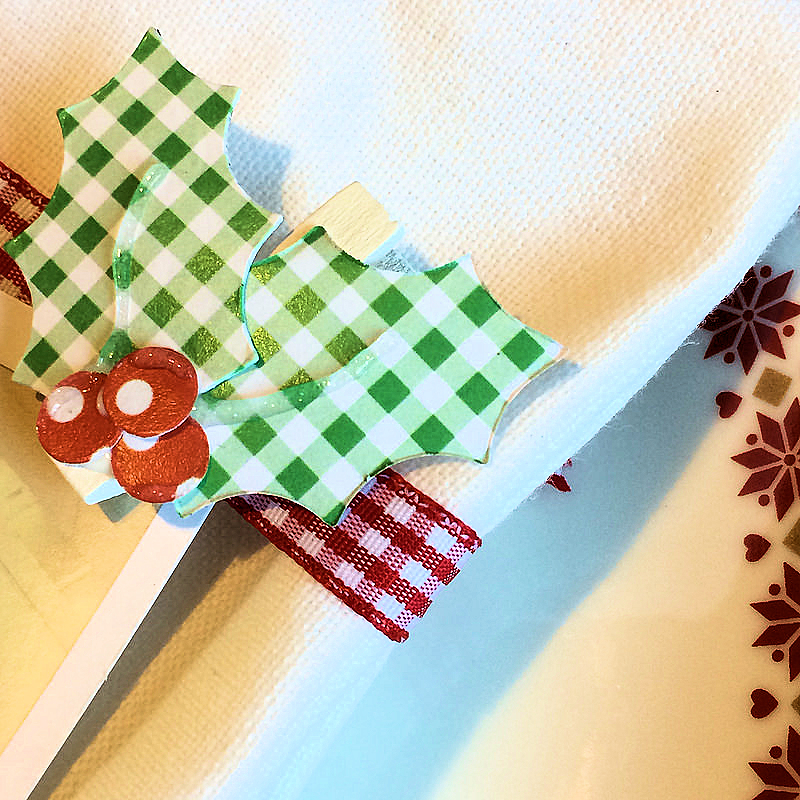 I've wrapped some of the ribbon around my napkins from the December kit. String, twine and tinsel also looks great.
Then I used the papers from the kit to cut out holly and berries and stuck these to the pegs that also some in the kit. I added a little sparkle to finish.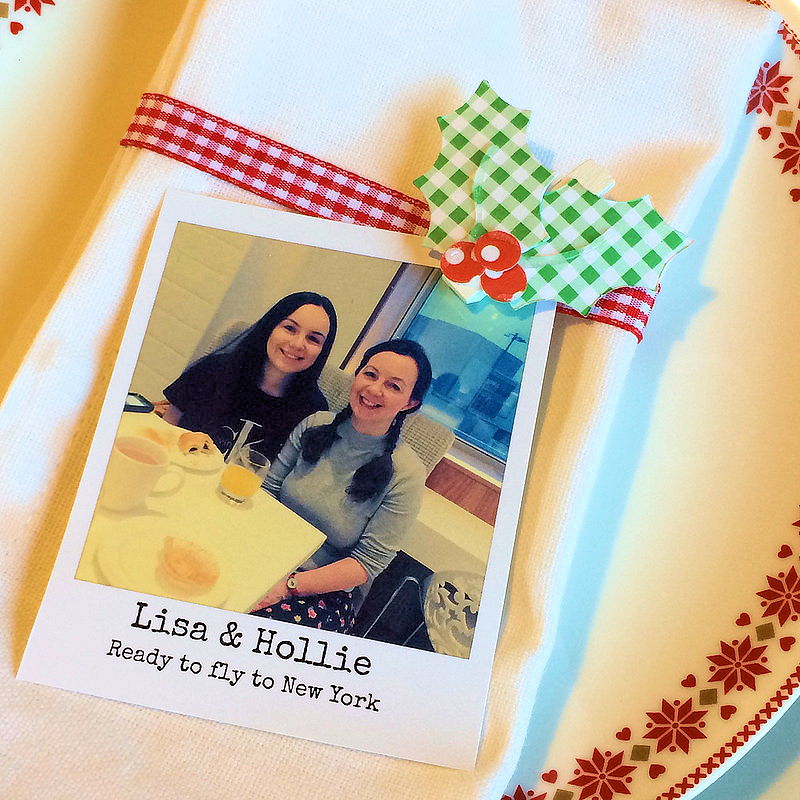 I love how these will add such a personal touch to our Christmas table.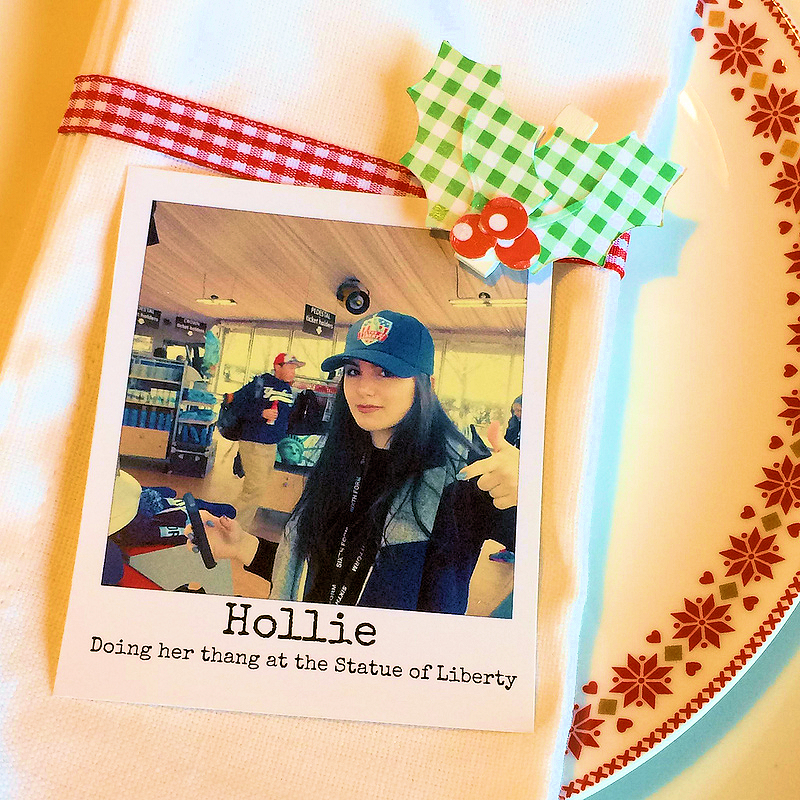 They are so fun to make and also to look at to. I can't wait for the family to see them on Christmas Day.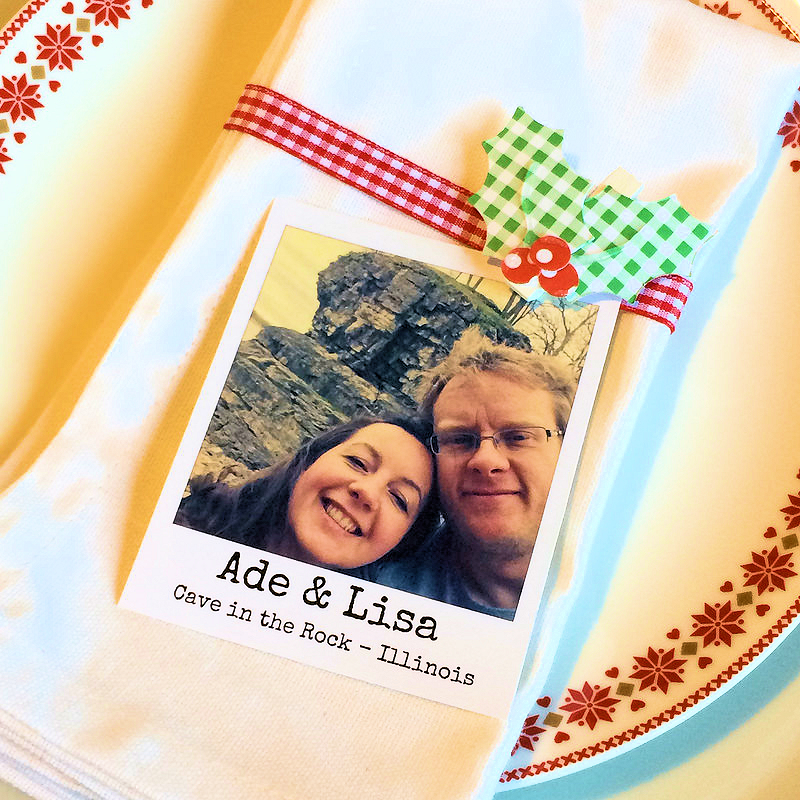 I hope these inspire you to make your own fun and personal table settings xx