Peppa Pig World – By Amy
Hello, Amy here today sharing with you a 12×12 scrapbook layout that I have created using April's "Here Comes The Sun" kit.
Each monthly kit comes with a 'zine, a mini magazine leaflet, that is full of inspiration, ideas and information. For this layout I was inspired to use the sketch.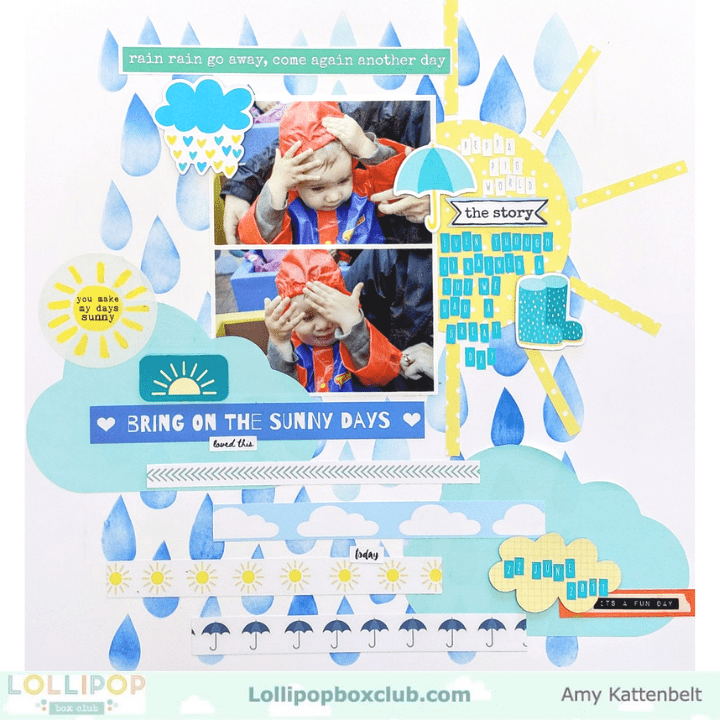 I added some stencilled raindrops onto my background piece of 12×12 white card. I used two shades of blue distress oxides for this. Instead of using clusters of circles like the sketch, I used two blue cloud post it notes that came in the kit. I just applied glue to all of the back to secure them into place. Next I cut a circle out of the yellow patterned paper, along with some thin stripes, and created my sunshine to the right hand side of my photos.
I added my journalling on top of the sun. I used the tiny alphabet stickers for my journalling. I love getting these alphabet stickers in a lollipop kit. I also fussy cut a 'the story' banner from one of the papers and added two die cuts around the text.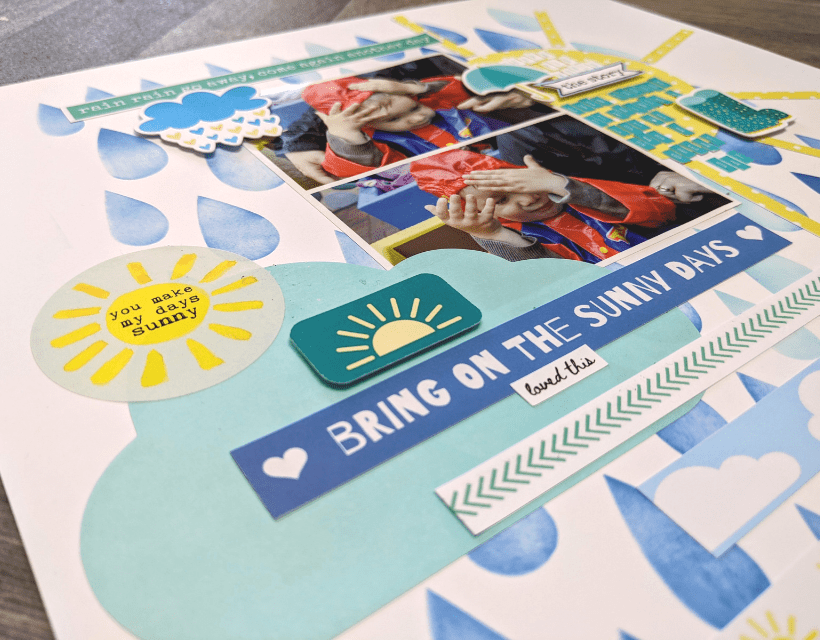 To decorate the layout further, I used one of the 'you make my days sunny' round stickers and placed it on top of a cloud. The yellow balanced the larger sun on the opposite side. I cut up the patterned paper that had lots of phrase and patterned stripes, and then stuck these as per the sketch below my photo. I also added one above my photo for balance.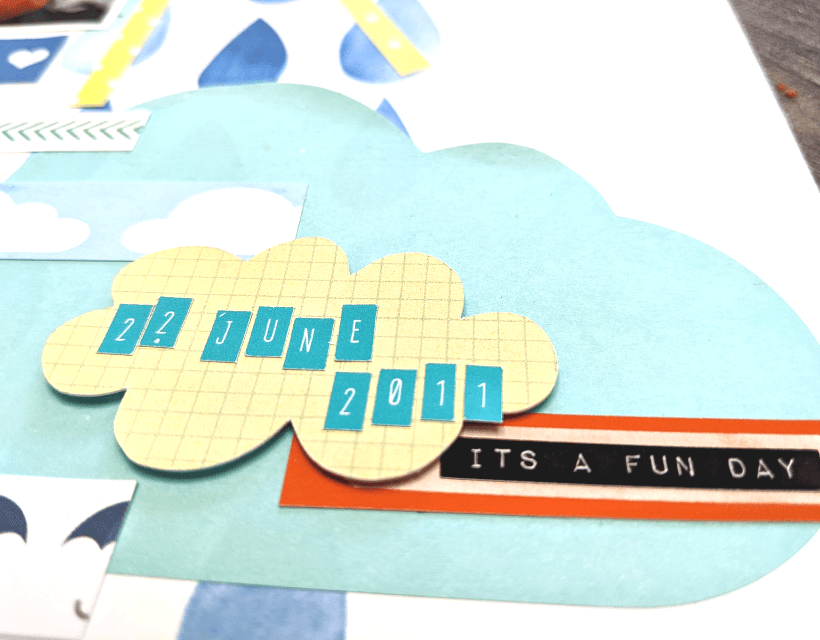 I added a few more of the weather related die cuts from the kit to my layout. To the cloud die cut in the lower right of my layer I added the date using the same tiny alphabet stickers as my journalling. To finish off the layout, I cut out the red label from the cut apart sheet in the kit and added it to my layout with a phrase sticker on top. I liked the tiny pop of red that matched my photos.
Thank you so much for coming to take a closer look at my layout. I hope I have inspired you to create some scrapbook layouts with your lollipop kits.
Take Care,
Amy x