Picnic – by Amy
Hello, Amy here today sharing another 12×12 layout that I have created using May's 'Picnic In The Park' kit.
For this layout I have started with a pale yellow 12×12 card as my background. To that I cut one of the heart patterned papers in half along the longest length and stuck that to the right hand edge of my layout. I then stuck the whole sheet of the beautiful patterned vellum into the centre of  my page.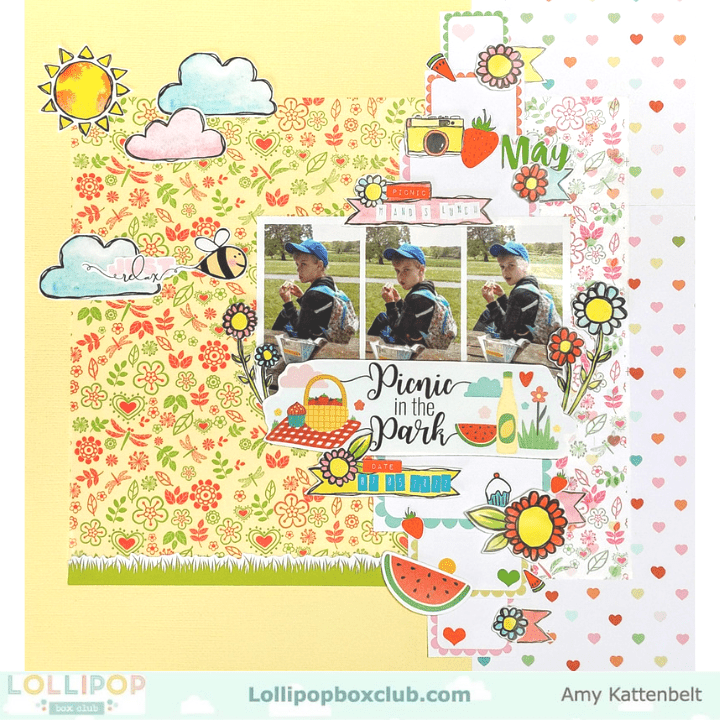 I am using three small photos, which I placed in a horizonal block. I cut my title from the postcard in the kit. I then fussy cut all the little journalling cards from one of the patterned papers and layered them above and below my photo. I added some fussy cut clouds and the sun on top of the pretty vellum paper. I had fun adding the bee sticker to the 'just relax' piece too.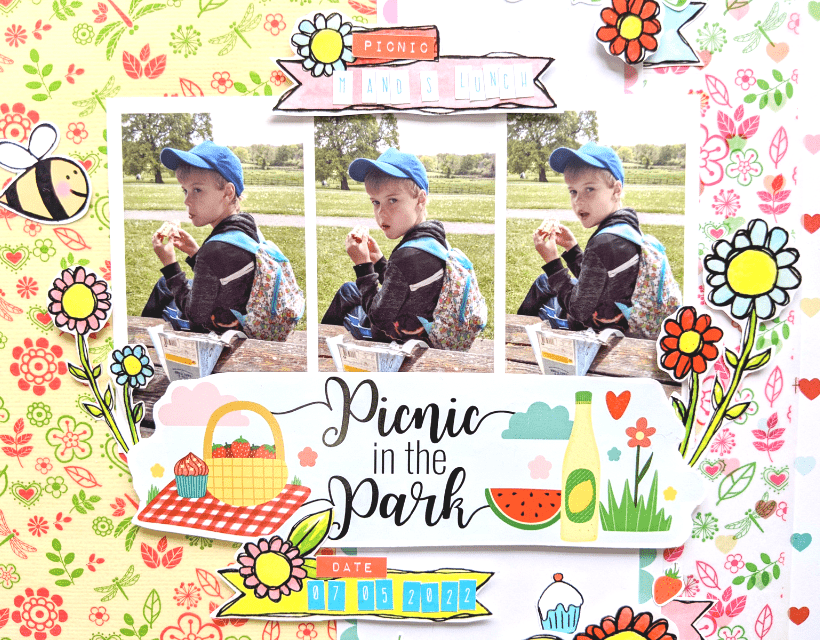 I added lots of the flowers and some of the banner pieces from the cut apart sheet. To the banners I added the date and a small amount of journalling using alphabet stickers from a previous kit. The are also available to purchase as an add on too.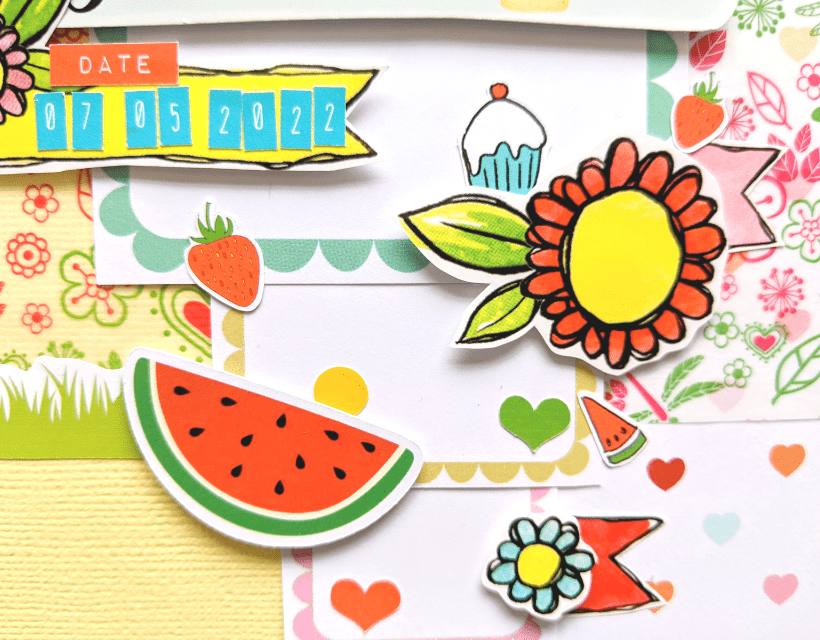 To finish the layout I added the grass sticker to the bottom of the vellum, and some of the food die cut and stickers, plus some hearts and dot stickers to the white journalling boxes.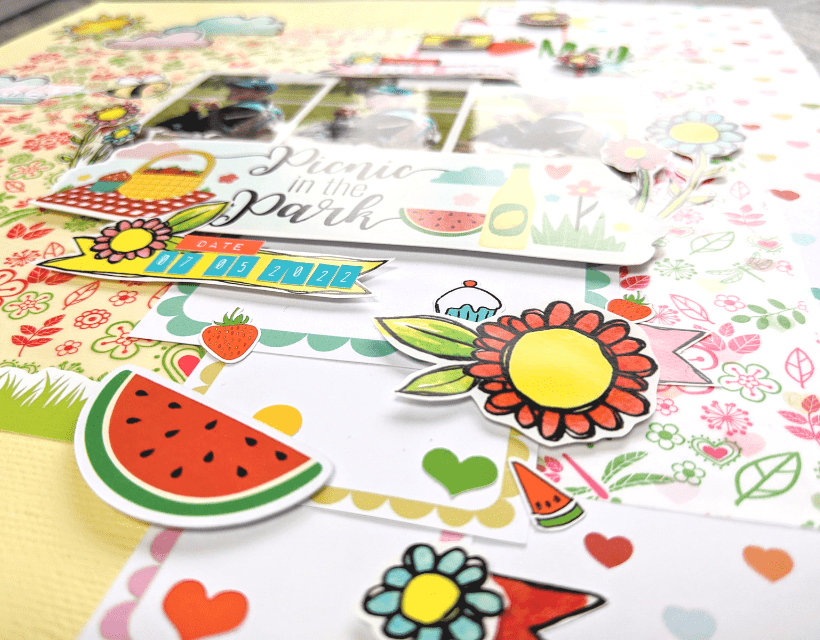 Thanks for stopping by the blog to take a closer look at how I created my layout. I would love for you to share the projects you have been making over on the Lollipop Chat group. Take Care, Amy