Planning with Claire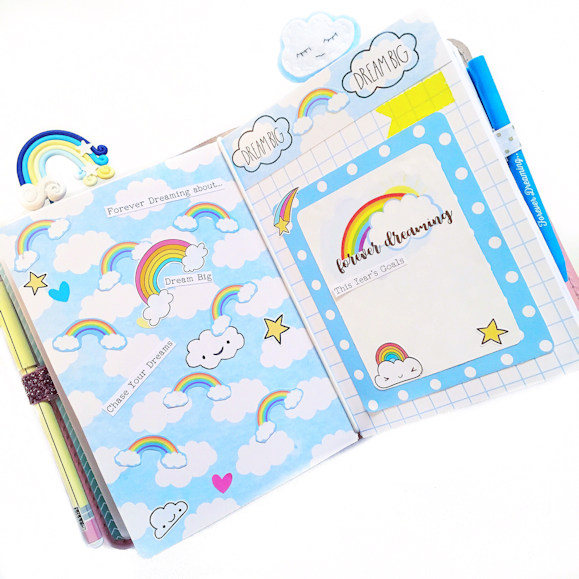 January is the month for goal setting, and this kit is perfect for it. I used the papers in the kit to make a vision board for my main planner, which is my travelers notebook.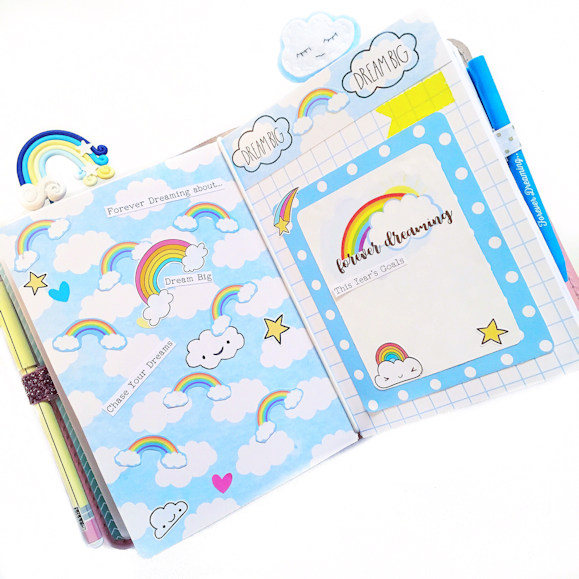 This side is where I will write down any goals I have. One of which is the typical resolutions for January, lose weight. I don't usually choose this a goal, but after being very lazy last year, I really need to eat less and move more. So one of the steps for this goal is to walk to school. I am so bad at taking the car everywhere, even to the shop! Another goal is to play with the kids more. I get caught up in housework, cleaning and cooking etc that I sometimes forget to just be in the moment with them.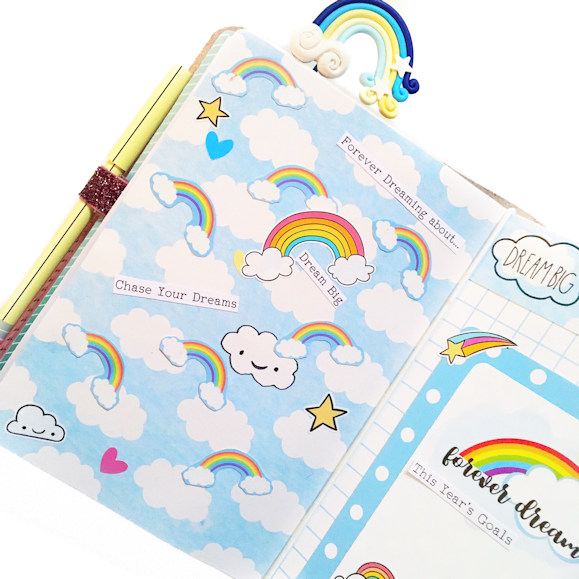 The other page is for photos. I am more of a visual person, so every time I work towards achieving a goal, I will print a picture and add it here. Whether that's a picture of something I have made with the kids, or something we have discovered by walking to school. This will keep me motived to continue.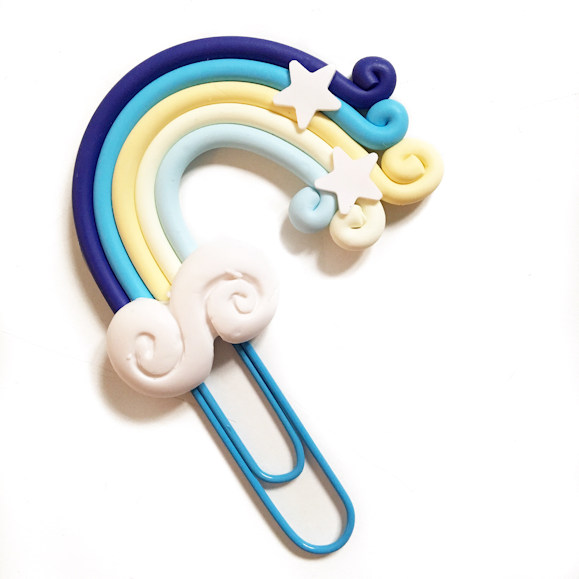 I also love the colours of the rainbow in this months kit. I attached it to the paper clip and put it straight in my planner.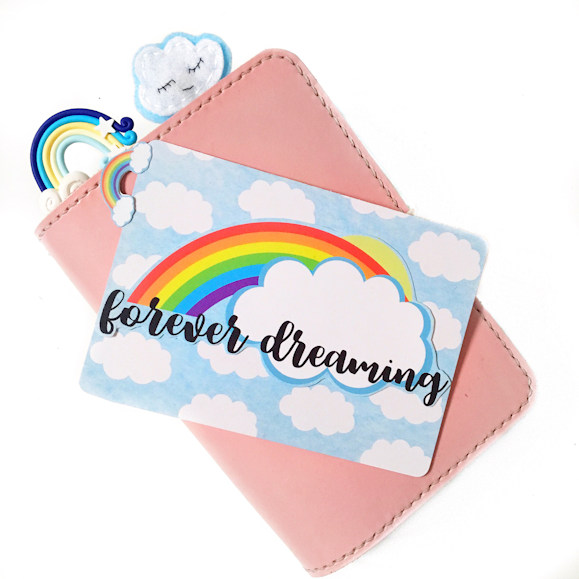 Using three of the papers, I made this page marker. I cut the rainbows out and attached two of them at the top, that way they peek out the top, so I can see where my goal pages are.
I'm excited to see what you have done with the kit this month. Don't forget to share your creations in the Lollipop Box Club Facebook group.
Happy New Year!
Claire