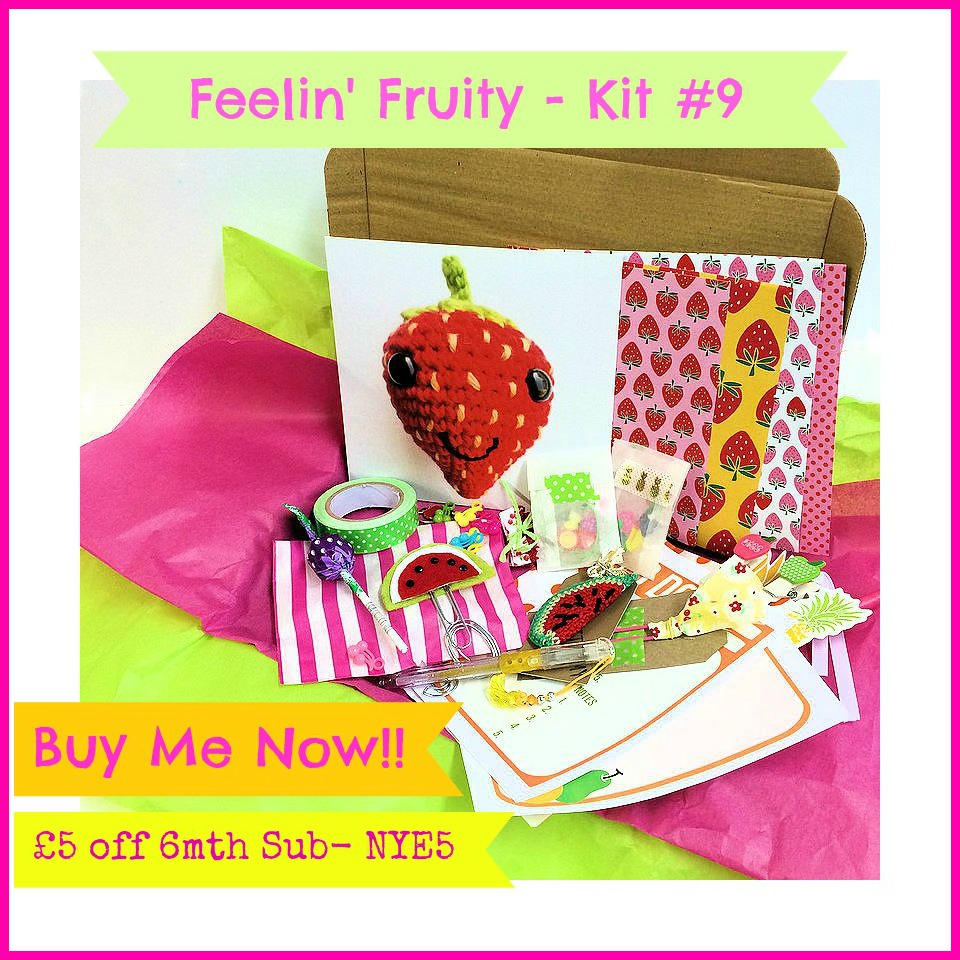 The Lollipop studio is looking so bright and colourful right now. Just what I need during these dark drizzly days.  I've hung strawberry bunting above the window and I was so inspired by the funky bunting that I ordered a new retro red clock to be hung right in the middle above the window. I'll have to show you photos when it arrives. Bright colours make me feel so happy.
I think that's what I love about this month's kit so much….it makes me feel happy. I have the full kit out on display in my studio and every time I walk past it I feel like smiling. I've wanted every kit to have a completely different feel and this one is definitely the happiest of them all. Just look at that strawberry…..how could you just not smile right back.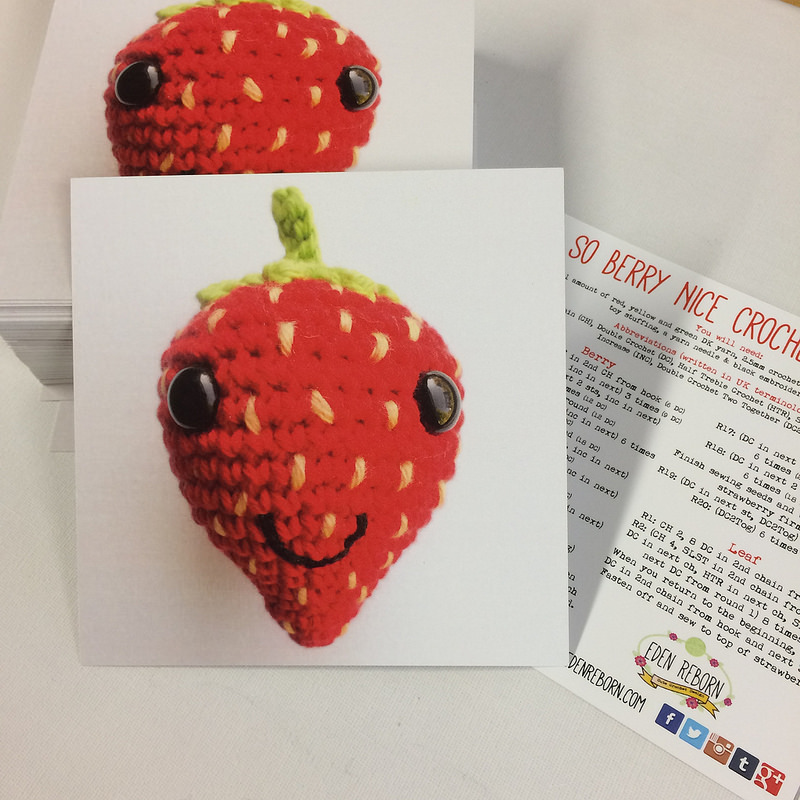 Cute right?!! I'll tell you more about him another time. He comes with a little story.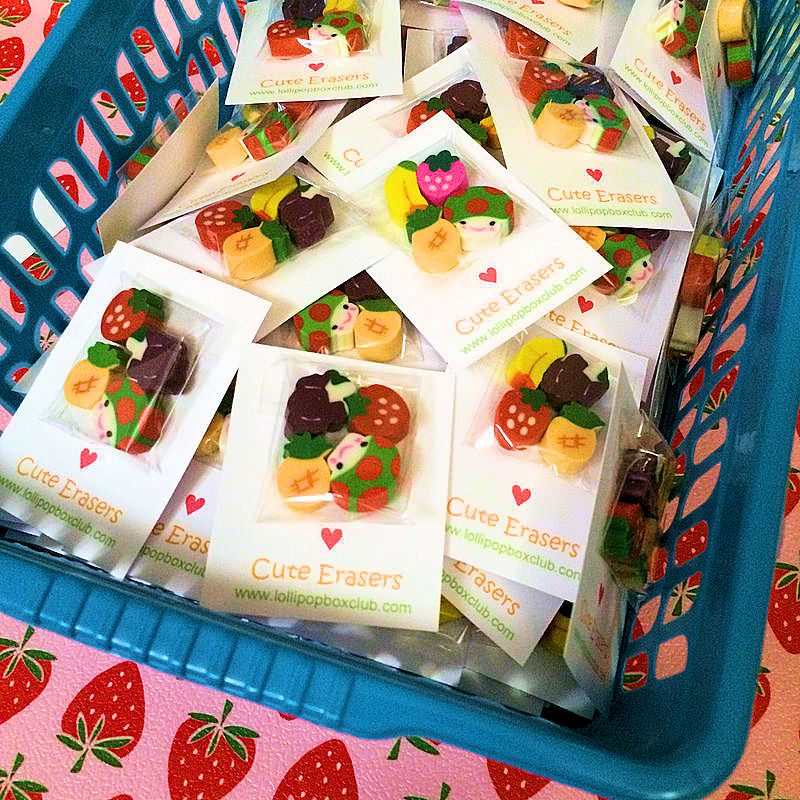 It was the mini erasers that got this kit started. I saw these and had to have them. They are such cutey fruitys!! I had such a fun evening packing these this week. I swear my family must think I'm so odd. Who else would enjoy packing over 100 of these????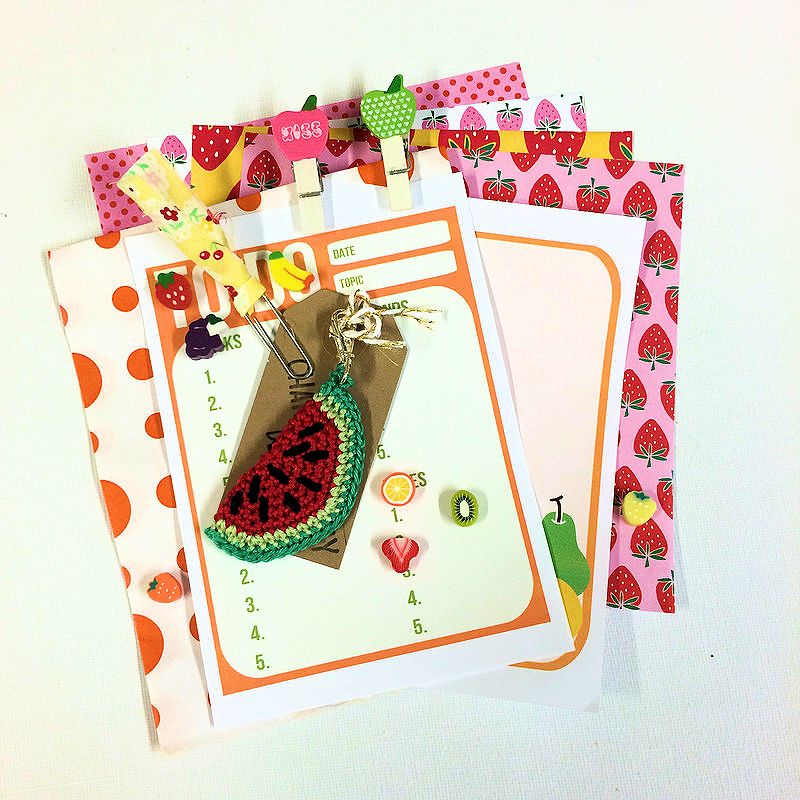 Here's a close up of some other goodies coming with this months happy mail box. I love the papers. I want to make some happy dashboards for my planner with these this month and I can't wait to create dome happy scrapbook pages with them. Our exclusive printables from Martha this month are my favourite to date…..so fun!
I did change the large clips from the photo above. They were going to be silver, but I made them in bright colours in the end. They look much funkier now. I think those cute tags will be fun to use too.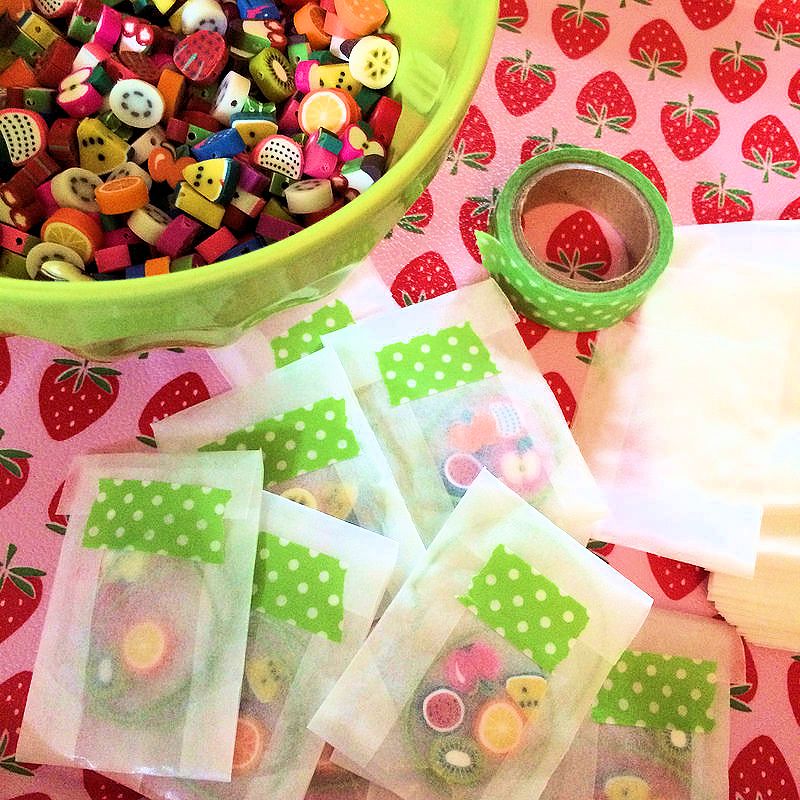 Another sneak peek at something else in this fun kit. There are lots and lots of little packages this month.
I hope this little update makes you happy too. I really felt like we all needed this little burst of colour this month, don't you?
There are just a handful of kits left now if you still haven't grabbed one, you can do so here.  If you sign up for 6 months you can use the discount code for £5 off your first kit.
Wishing you all a very happy weekend xxx