Sending you Happy Vibes
.
Hello!
Let's start with a March update.
The 'Smile it's Spring'  kits are all on their way and I know some have arrived today.  I think there are just 8 left if anyone would like one, you can find them here.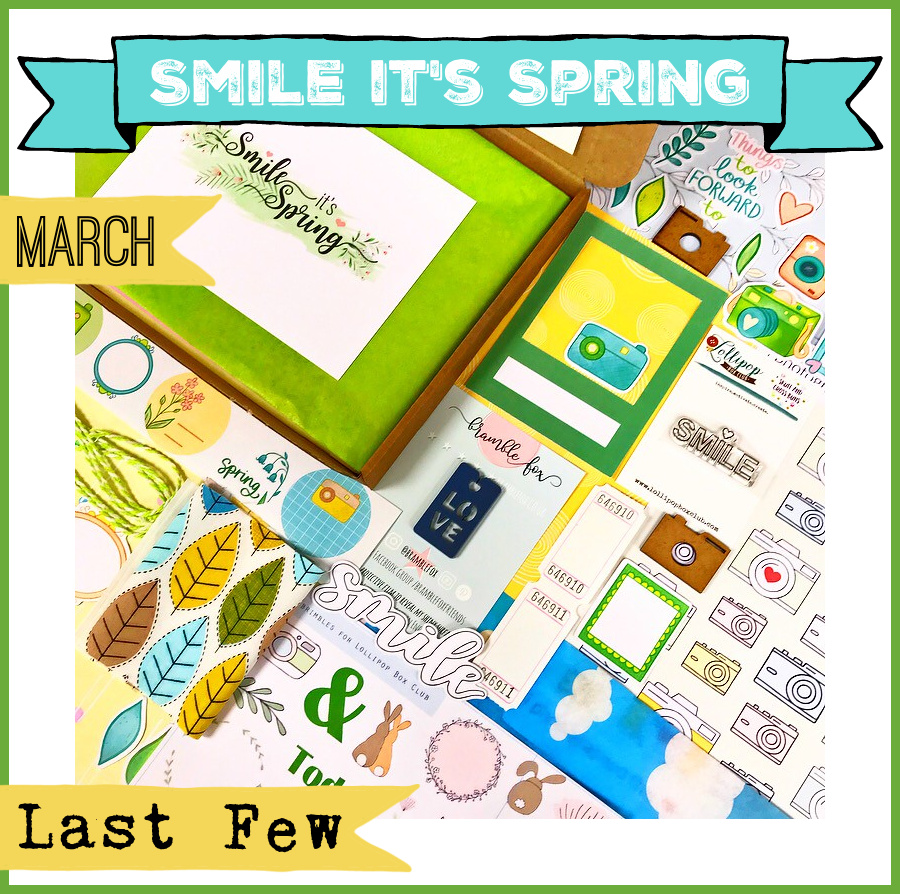 .
So that's March. What about April?
Our new kit is called 'Good Vibes'. It's positive happy colours full of things to make you happy. We also have a nice modern vintage twist.
I've also filled it with lots and lots of bits and pieces. I know you like all the bits. (I do too when I'm creating).
.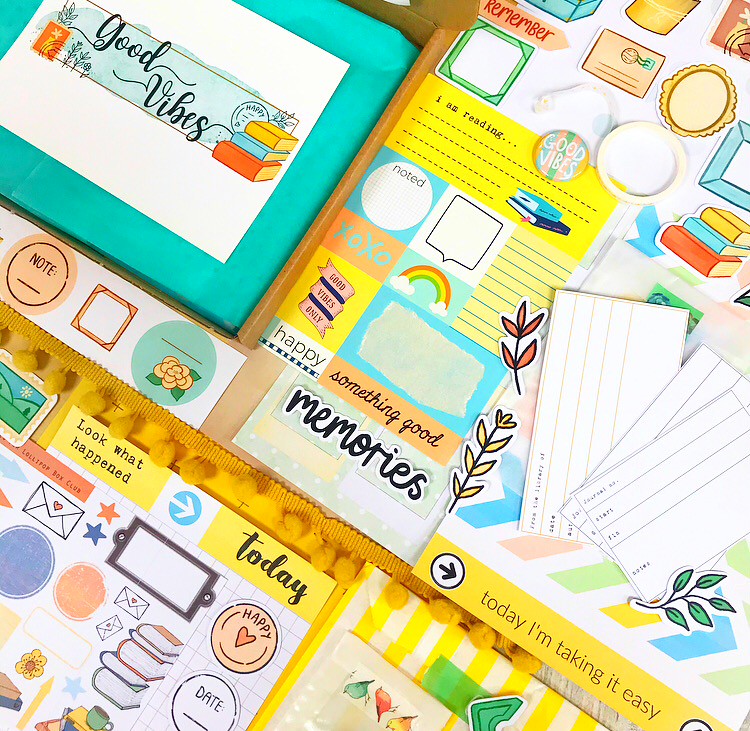 .
We have some fun library cards from Ms Paperlover and we have a very exciting collaboration with Little Rainbow Moon.
.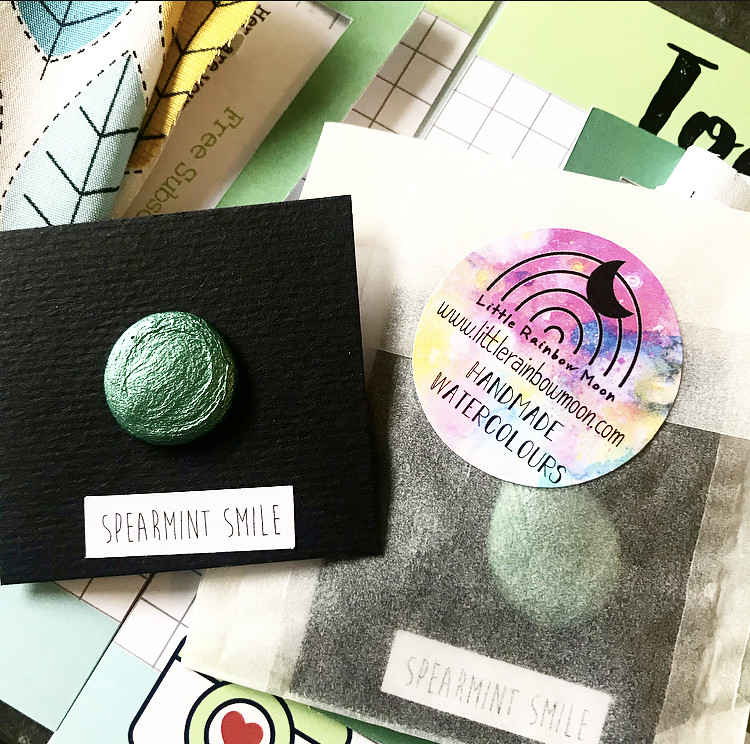 .
Jo has created us our own little watercolour paint. Doesn't it look beautiful? I'm so excited for you to receive these.
So that's your March & April updates.
Let me know what you think. If you want to see more photos of the new kit, you can see them here.
The one off kits go on sale on 1st April.
.
Chat soon.
Lisa x