Hello!! I'm here with your tutorial to go with your September DIY Kit.
We are making a stamped fabric notebook. I'm using mine along side this month's 'todo – list' which I've downloaded here.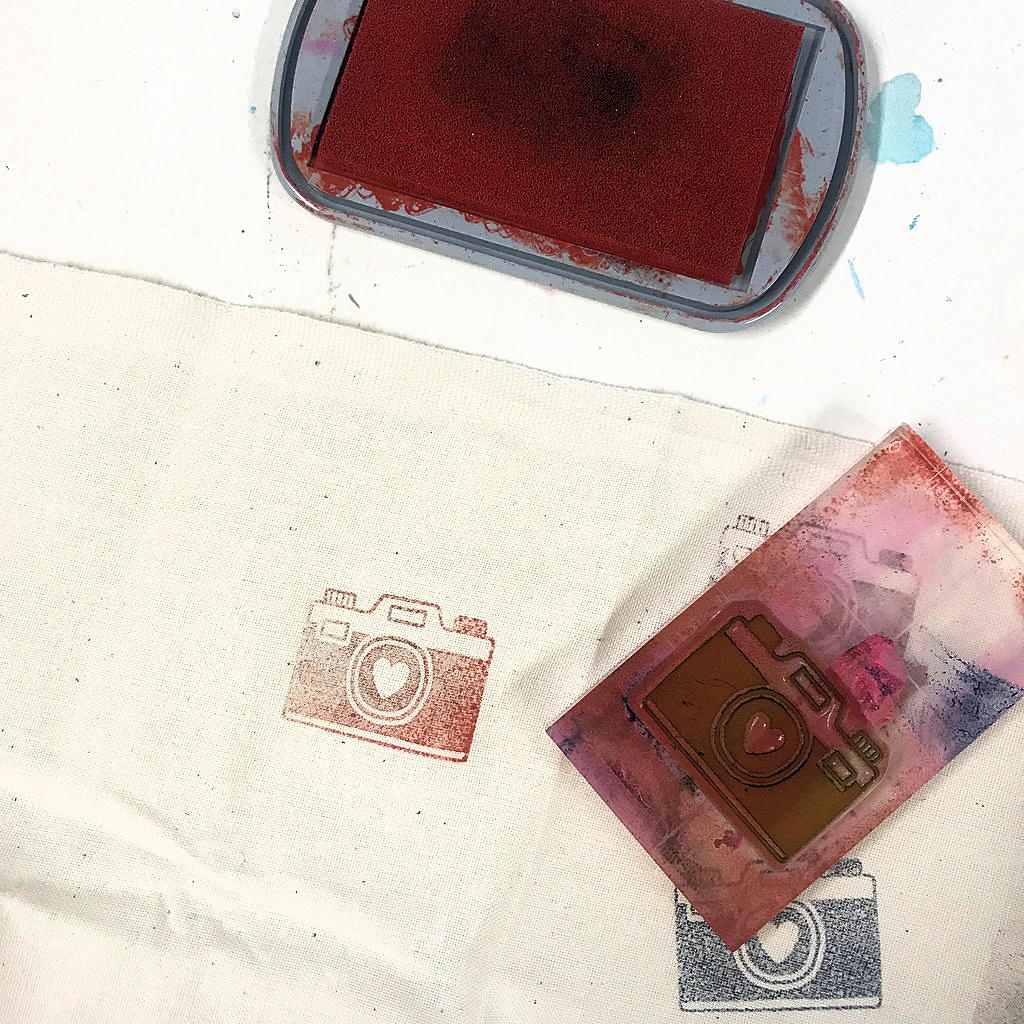 I've started off by taking the cotton fabric from the DIY kit and this month's stamp. I love this month's stamp!
I've used 2 different colored ink pads and I've stamped the cameras over the fabric like this.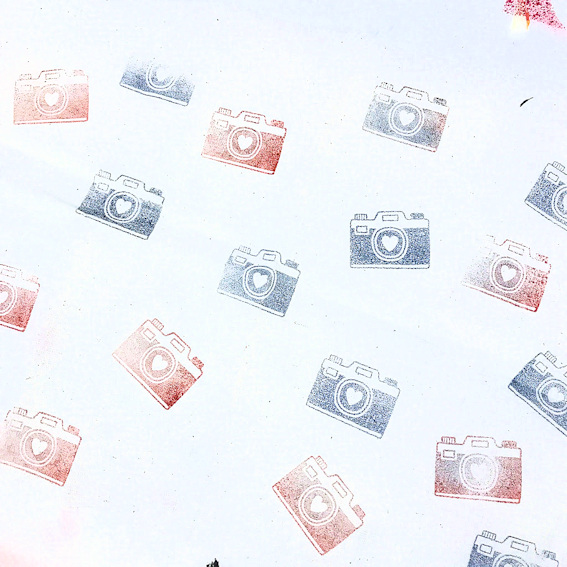 I've then taken the box that the kit comes in and I opened it out.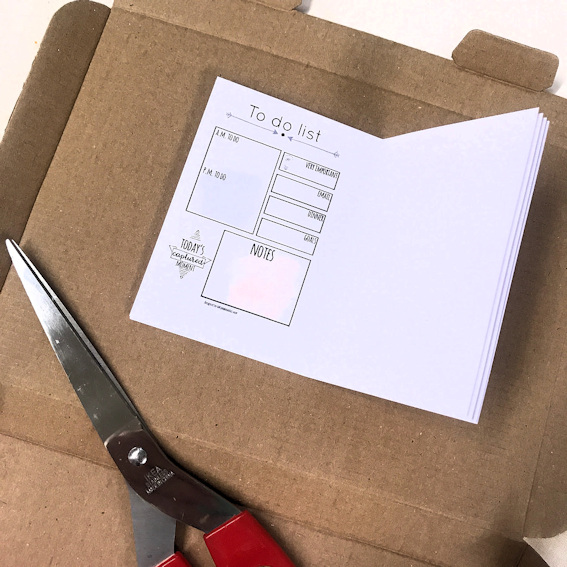 I printed off the to do list on 6×4" paper. I reduced the size of the list and moved it over to the left, giving me space to journal on, on the other side. You can also just use plain paper. If you lay your papers on the box lid you can then mark off where you want to cut around. The cardboard will be your book cover. Make sure you allow plenty of extra space around the paper. The cover needs to be larger than the pages.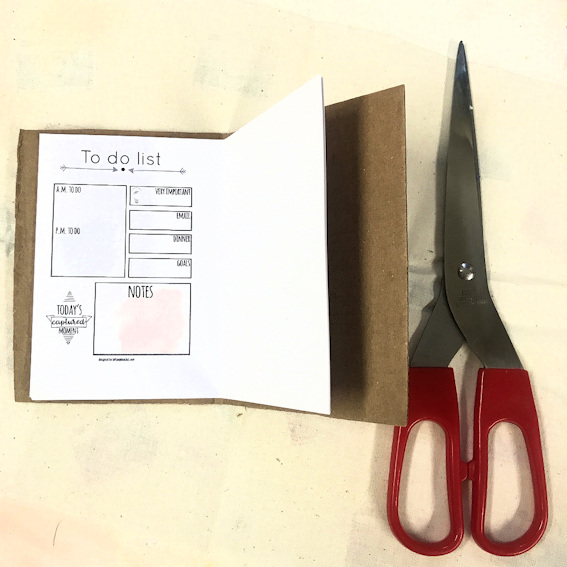 Like this.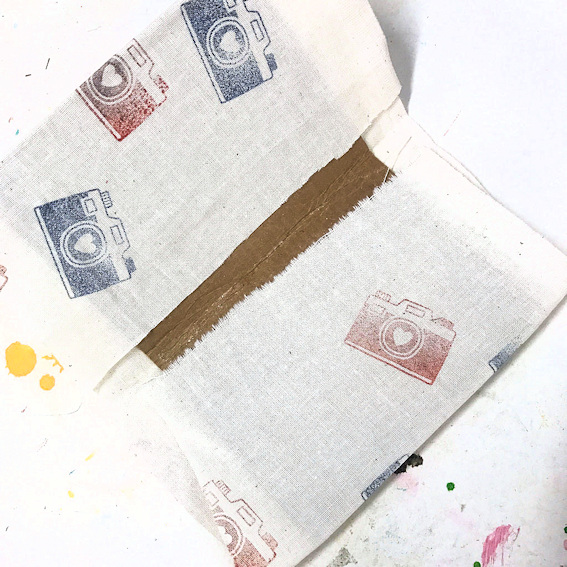 Now cover your cardboard in double sided sticky tape and lay on the fabric to cover your card. Trim the excess fabric and secure the end pieces to create your book cover.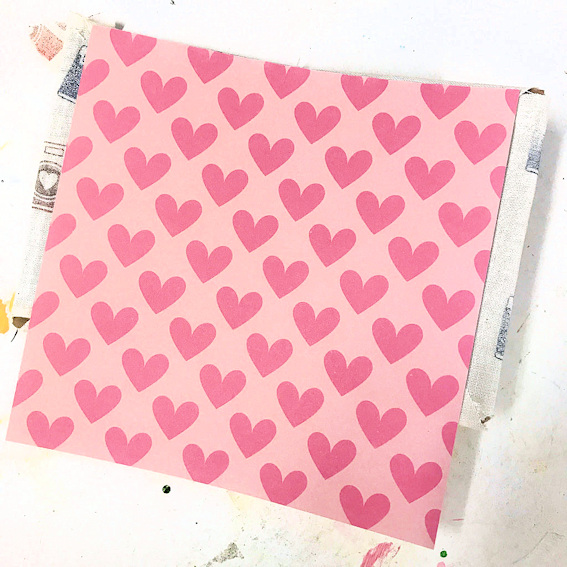 To make the inside look neater, take a piece of paper from the kit. trim down and stick in place.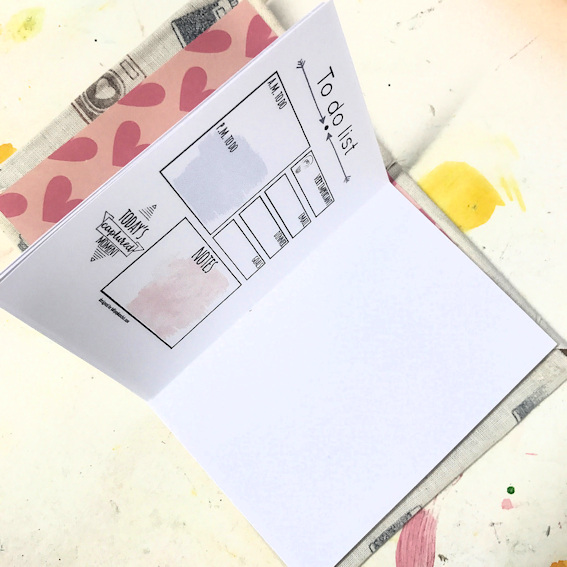 Now place your book pages in the centre and fold together.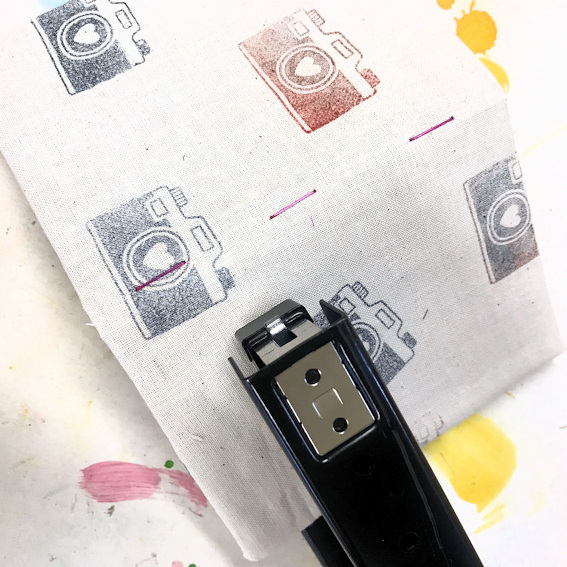 I've stapled mine in place but you could also add holes and tie with the ribbon or twine from the kit.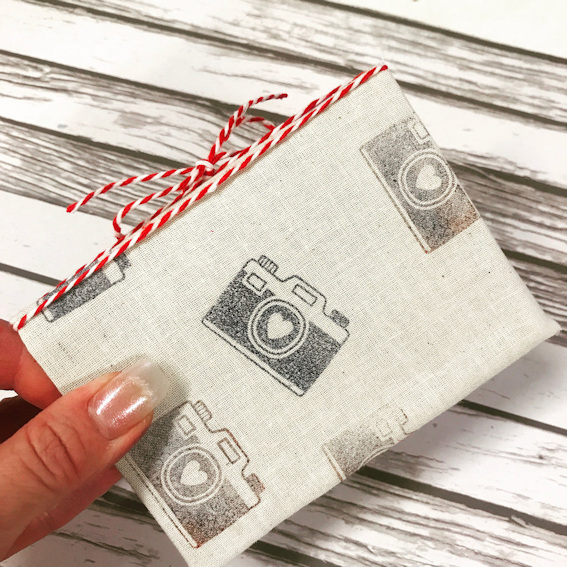 I've then added the twine for decoration.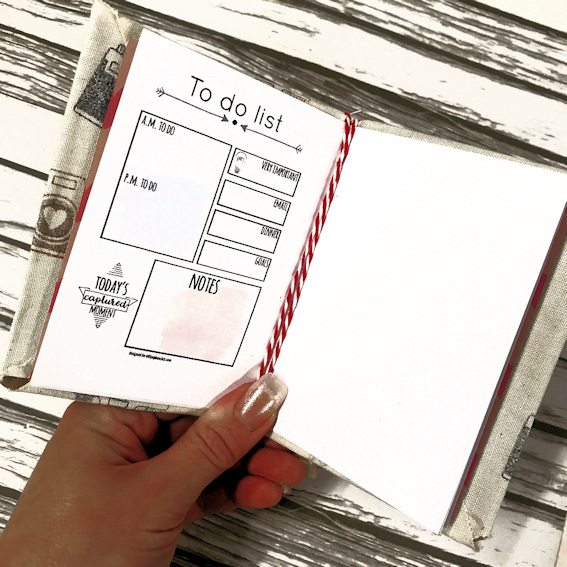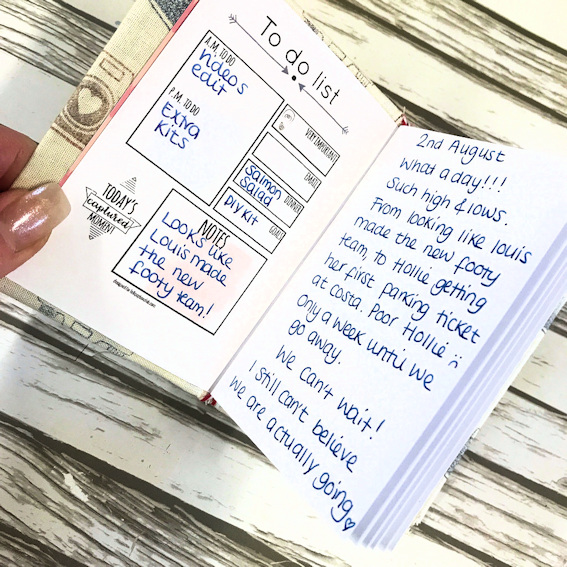 I'm really pleased with my little journal book. I shall be keeping daily notes this month.
I hope you have fun with the DIY. What are you using your's for?