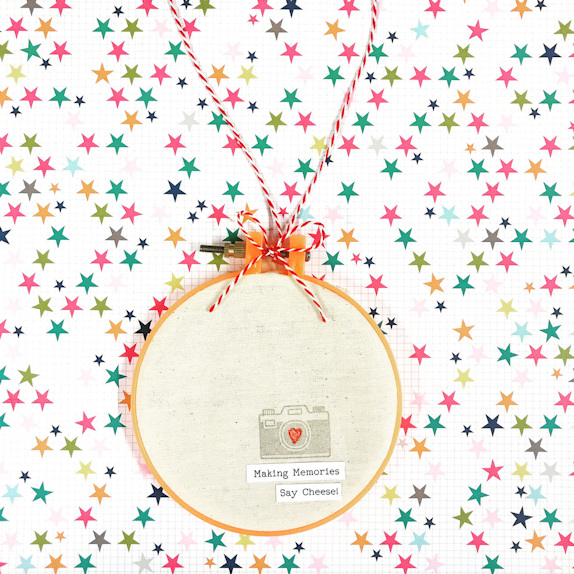 I love embroidery hoops. But not for the conventional purpose. I see them as picture frames that are fun to hang on the wall.
Today I have a really simple DIY using the mini kit from the September Box.
I have quite a few wooden hoops in various sizes hanging in my home with different fabrics within the hoop.  I thought it would be fun however to create my own artwork within the hooped frame this time.
I tend to pick my hoops up cheaply on Ebay. I've even found a whole load before in Charity Stores. So do keep a look out. This time I bought a pack of 5 plastic brightly coloured hoops for a change from Ebay here.  I paid £9 including delivery, but they seem to be £7.72 now. Bargain!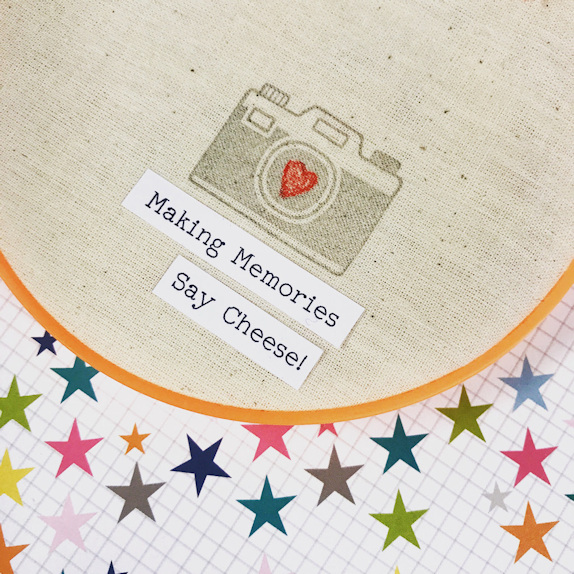 For my first hoop, I took a small one. It was small enough to use the fabric that comes in this month's DIY kit.
I used the camera stamp in the kit along with a couple of the wording strips from the kit too. As easy as that!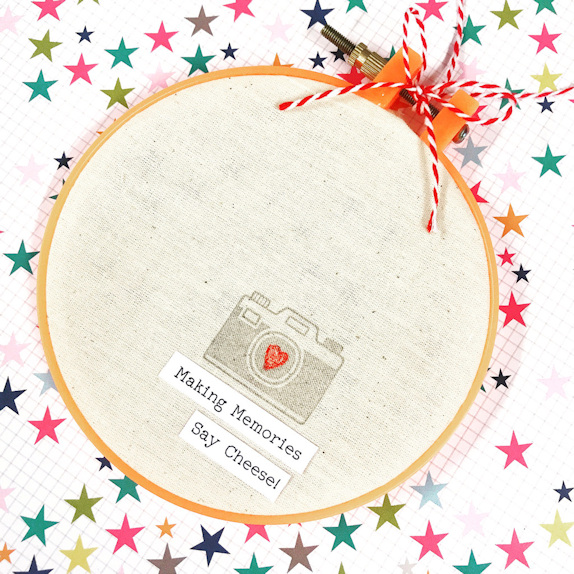 Then I used the twine from the kit to tie at the top to be able to hang the frame from.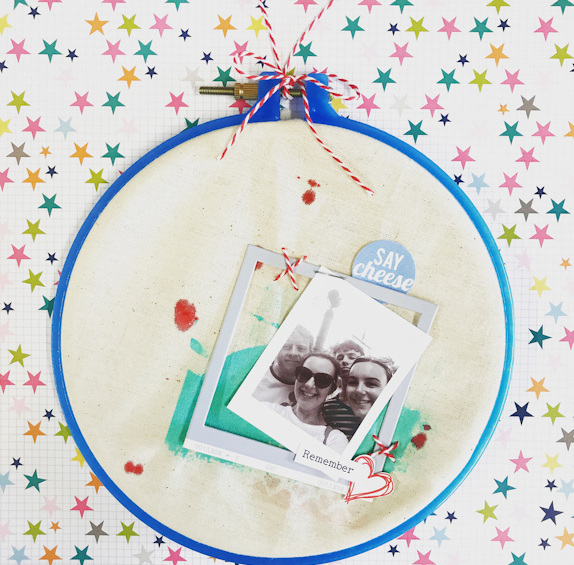 I then decided it would be fun to create another frame but using a photo this time. I used a little paint so that I had a bit of colour behind the photo. I took the polaroid frame from the kit too.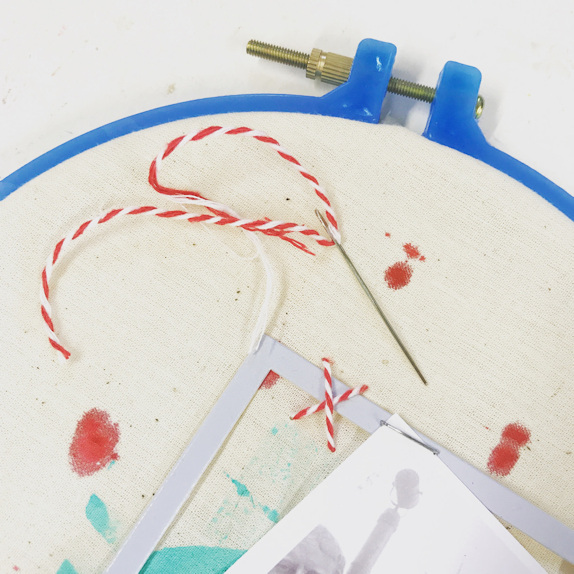 I took the twine and stitched the frame in place.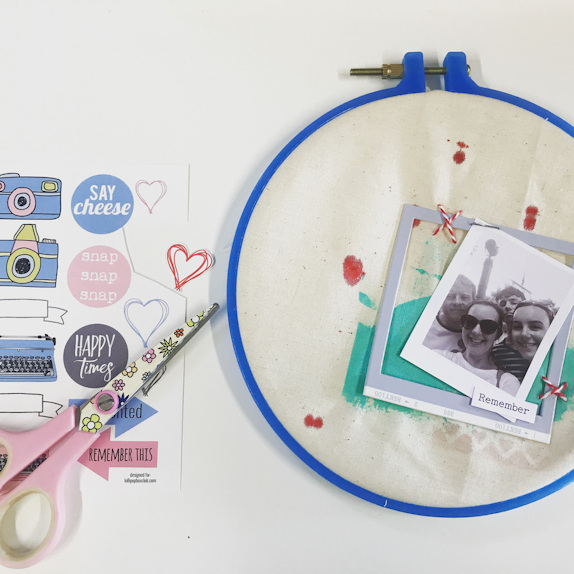 I also cut a couple of pieces out from the embellishment postcard to use on the frame.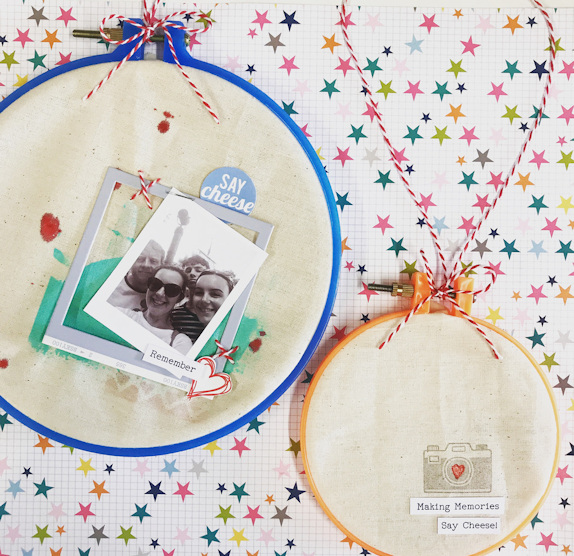 And I've used the twine again to tie to the hoop to hang.
I'm really pleased with how these turned out and it's such a quick and cheap way to create artwork for your home.
Mine are hanging in my studio now.
Have fun creating!!