September is Self Love Month
.
Hello! September feels like an exciting month. The transition in to a new season.
I wanted this months kit to feel bright and fun with the feel of one season blending in to the next.
.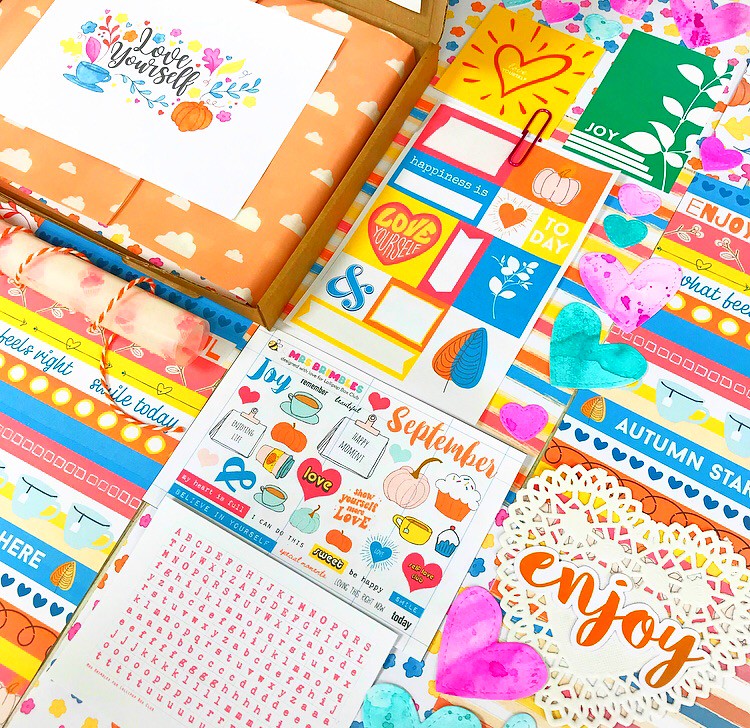 .
.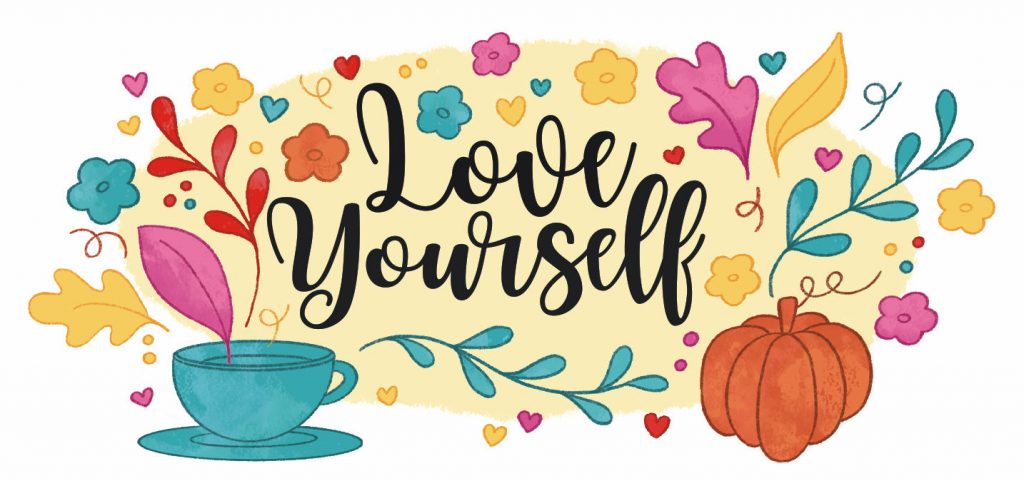 .
It's the first kit with Katie Moody as our kit artist.
Katie will be designing the kit artwork and a couple of the kit papers for us from now and there's currently discussions of something else that we are working on.
We hope you will love the new refresh of the kit.
.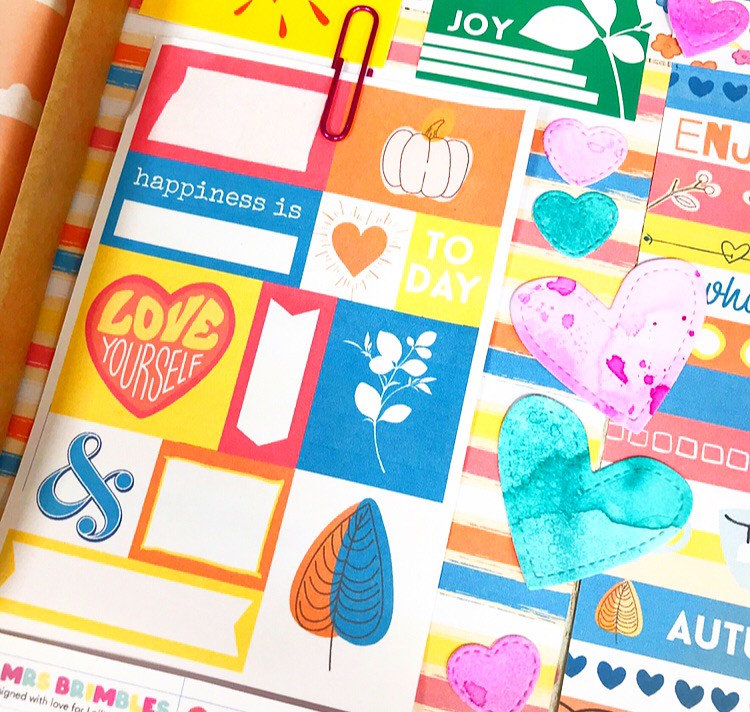 .
This month we have a new small business collaborator. It's Nadine from Craftine.
In each kit there is a pack of handmade heart watercolor die cuts.
They are so beautifully made.
.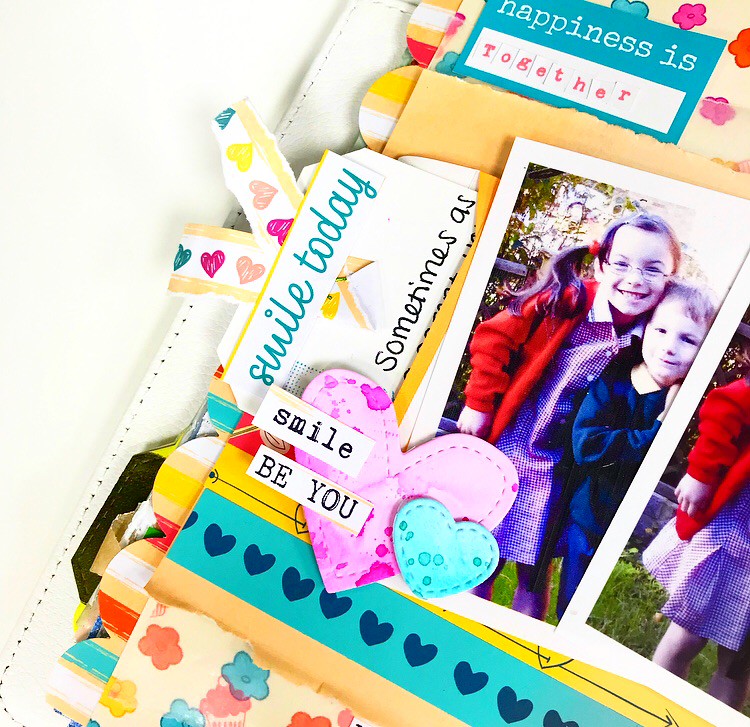 .
I've used a couple here with the kit and added a couple of word strips that I've cut from the patterned papers.
They work so well together.
.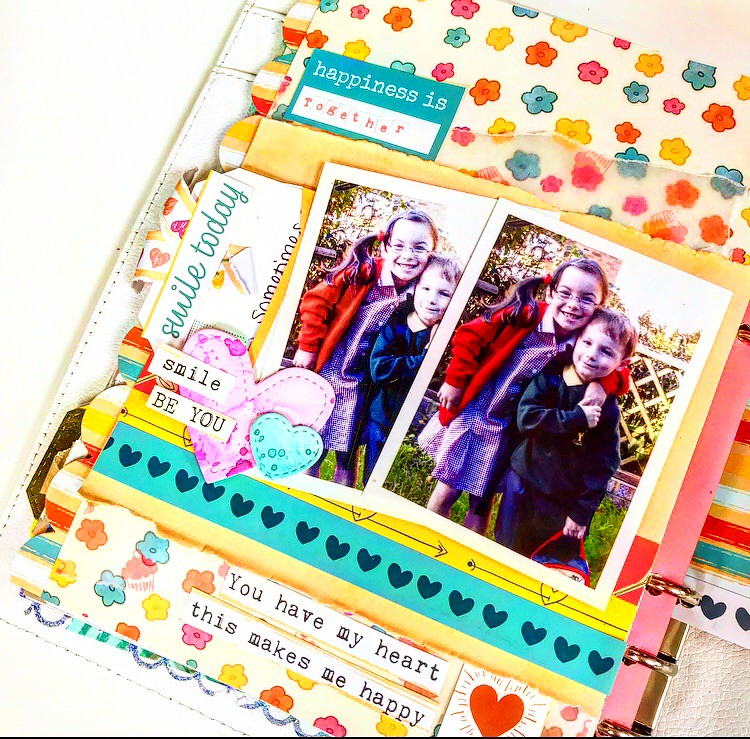 .
And here's the full page here so you can see how I've used the kit.
I'm loving these warm bright colours. You can also see that I've used one of Katie's papers here too as a background.
There's a video coming to go with this page next week.
.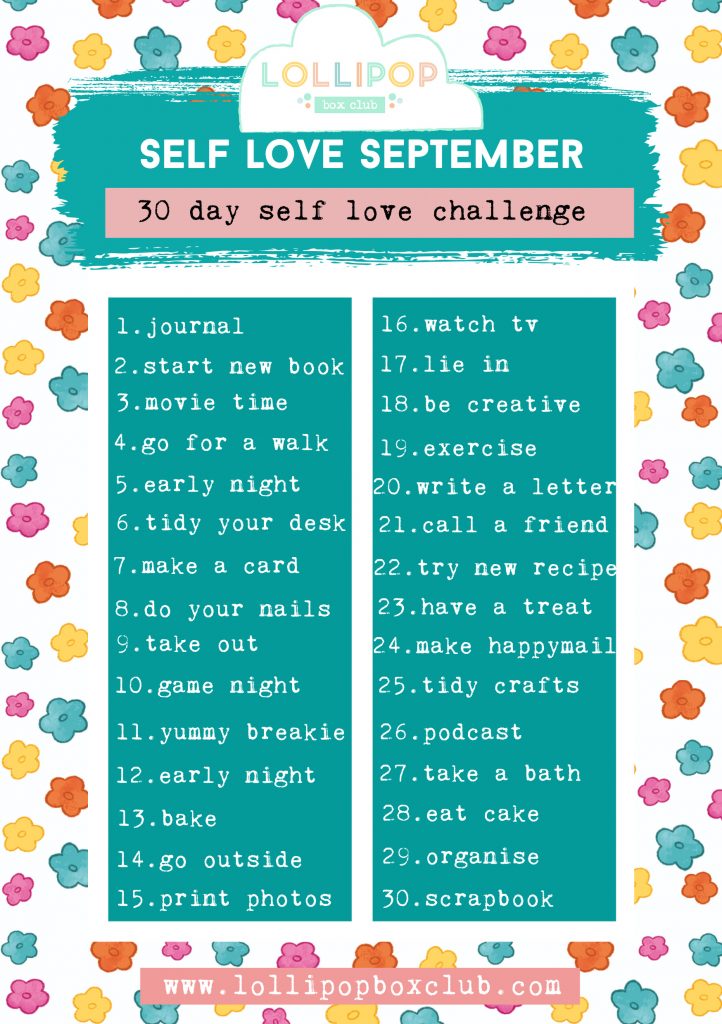 .
And lastly, I wanted to share our Patreon plans this month which includes a whole 'Self love' daily challenge for September.
Seeing as this month's kit is called 'Love Yourself', we thought it would be fun to do something good for ourselves each day.
We have a group set up within our Patreon community chat where we are discussing this each day.
Here's this month Patreon calendar so you can also see what else is included.
.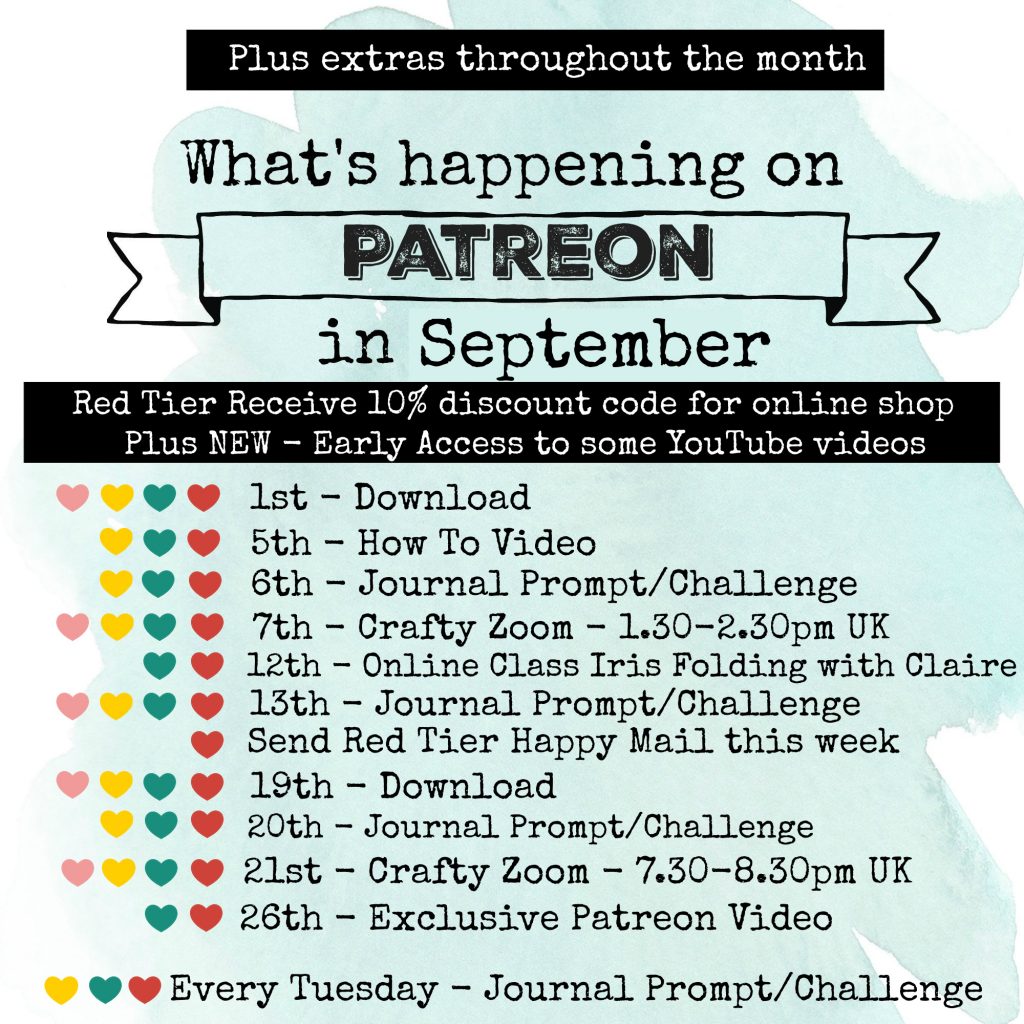 .
Remember to look after yourself and try and do something for you each day.
I hope you are excited about this month and all the things we have planned.
.
Take care
Lisa xx