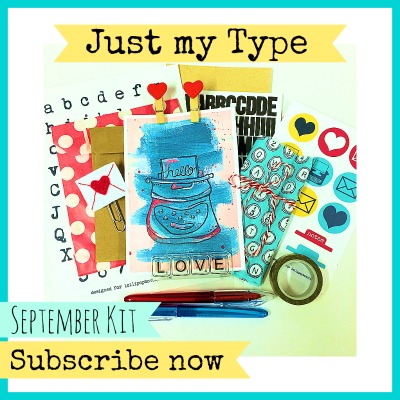 Is this your 'type' of happy mail?????
This month we have a wonderful combination of typewriters and letters as we focus on cute happy mail and snail mail.
This kit makes me so happy. I love anything that's typed. It's such a wonderful retro look.
I hope you like this little sneak so far to give you a taster of what to expect next month….original artwork…..original stickers…..unique handmade items….each kit has 2 coloured pens …… washi tape…a wonderful collaboration and the usual treat bag of goodies, a DIY KIT, a mystery gift and a whole load more bits and pieces.
More to be announced on the 1st September.
There will be more little sneaks if you follow us on facebook or instagram.
By subscribing this will give you a discounted rate, plus subscribers receive an extra treat in their kits and get a code to download the printables for free. A few subscribers each month also get randomly selected and get a extra gift too in their kits. It pays to subscribe and you aren't tied in, you can cancel anytime.
The one off kits will go on sale on 1st September – 7.30am UK. The kits will be shipped after the middle of the month.
The blog will run along side the kit for the month of September giving you lots of ideas and tips on how to use the kit.
This kit is fun, retro & unique.  Don't miss it xxx