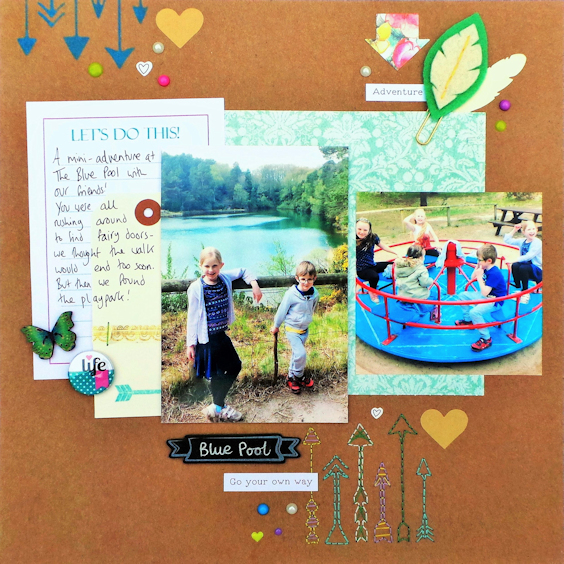 Hi it's Jennifer scrapbooking with you today using the June Kit.
I knew the arrows & adventure bits in the June kit would be perfect for these photos from a walk we went on to the Blue Pool, near us in Dorset.
The first thing I did was pull out the kit and my photo to work out what items I wanted to use: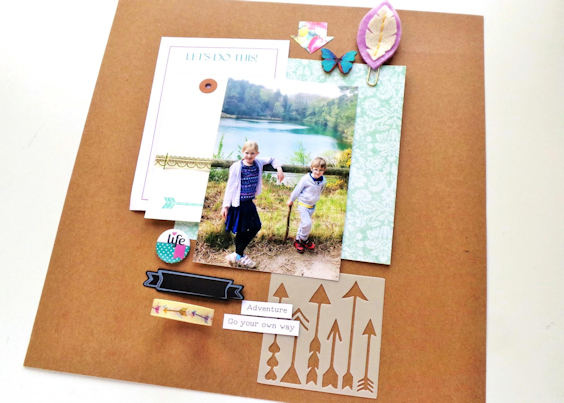 I had recently discovered a fabulous Instagram account, of a crafter who does some amazing stitching on her scrapbook layouts. You can see her photos here: https://www.instagram.com/elizabethsarahdesigns/ – seeing her lovely pages made me want to do some stitching on a page of my own. So I decided to use the arrows mini stencil from the June kit as a stitching guide.
I lightly drew through the stencil with a pencil, and then pierced holes along the sketched lines using a paper piercing tool: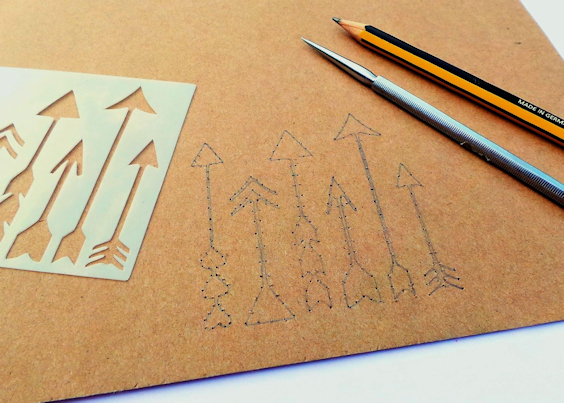 I used ordinary cotton thread, doubled over so it was a little thicker, to back-stitch along the lines: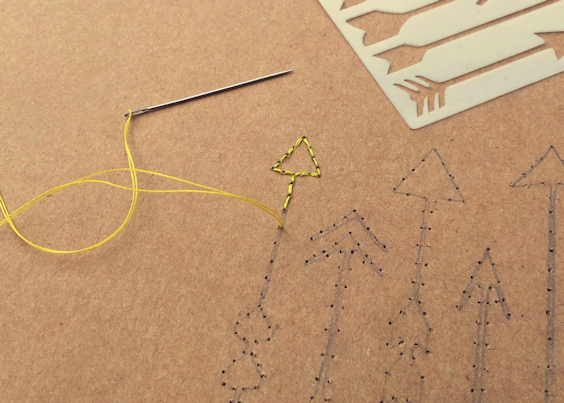 When I'd finished the yellow I decided it needed a bit of contrast, so I used another colour to stitch across some of the gaps: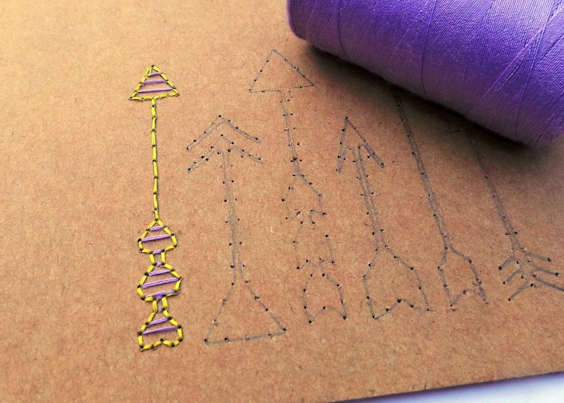 And kept stitching until it was all done: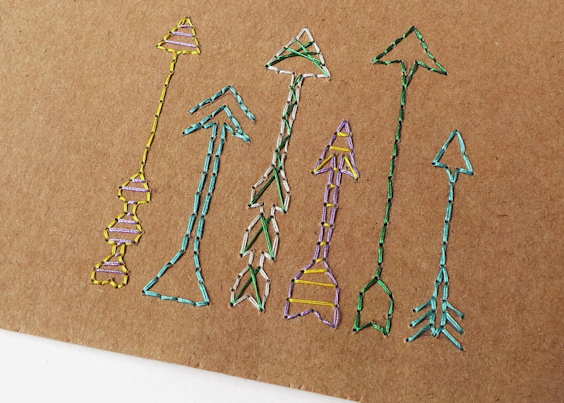 It's not on the same scale as Elizabeth Sarah's stitching, but I like it!
When I put things back on the layout to check where they were going, I remembered another photo I took that day, of the kids on a roundabout. I really wanted to use it, but the colours were quite different. So I used some blue ink and an ink application sponge to add some colour through the arrow stencil at the top left of the page. It helped to tie the new colours in the photo together with the rest of the page: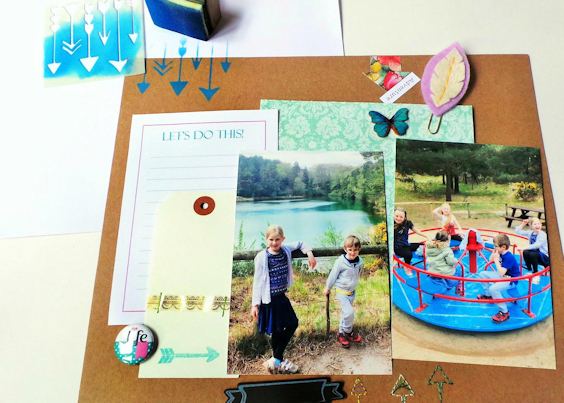 I swapped a couple of the other bits (e.g. the butterfly) for different colours to match better too: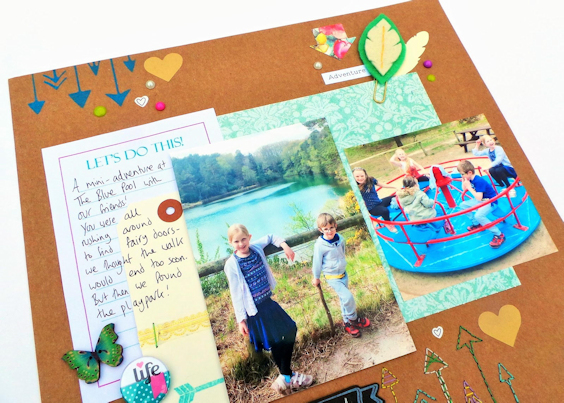 I think the page compliments our mini-adventure!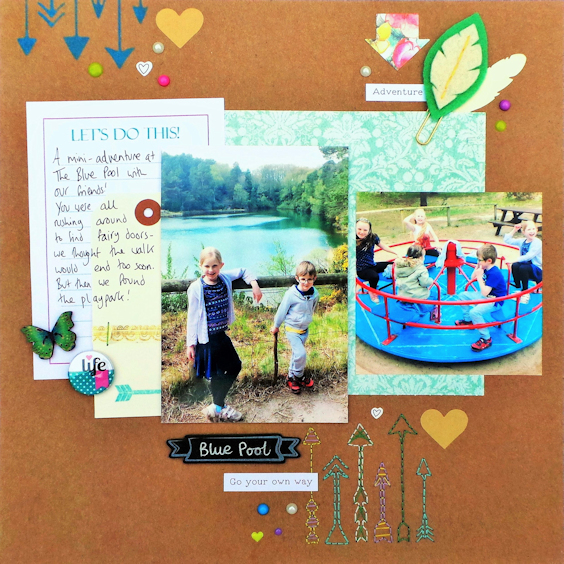 Jennifer x