Festive Snail Mail Flipbook by Danielle – with video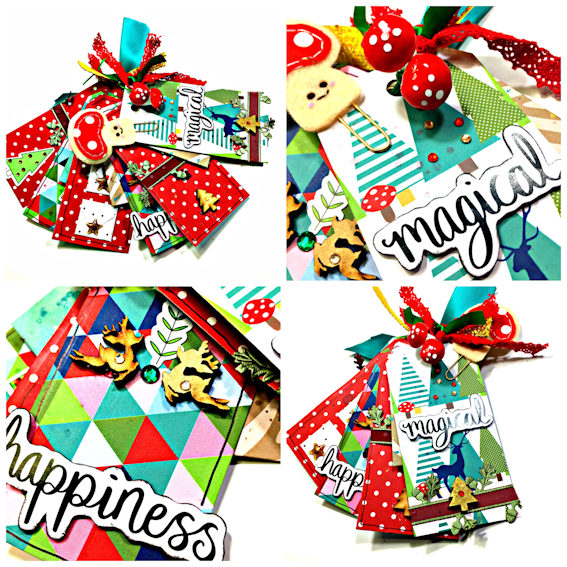 Hiya Lovelies!!
So it's been a little while since I did some snail mail so I decided to create a tag snail mail flipbook…with some envelopes… because why not?
I took some of the papers and splattered the back with acrylic paints and my fave gold shimmery watercolour. I do love me splatters…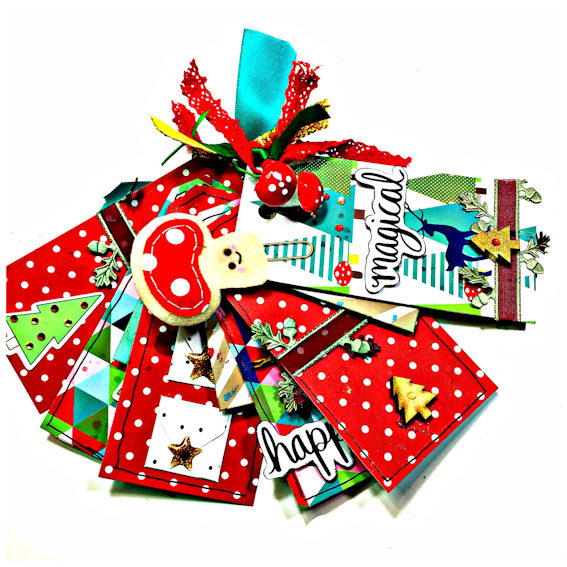 I created the envelopes using the small We R Memory Keepers envelope punch board and punched holes through the envelopes using my Crop-a-dile. I  created the tags using my Sizzix bigshot – but you can just cut around the tag that comes in the kit. I'm just rubbish at cutting things!
Then I had a great time decorating like crazy!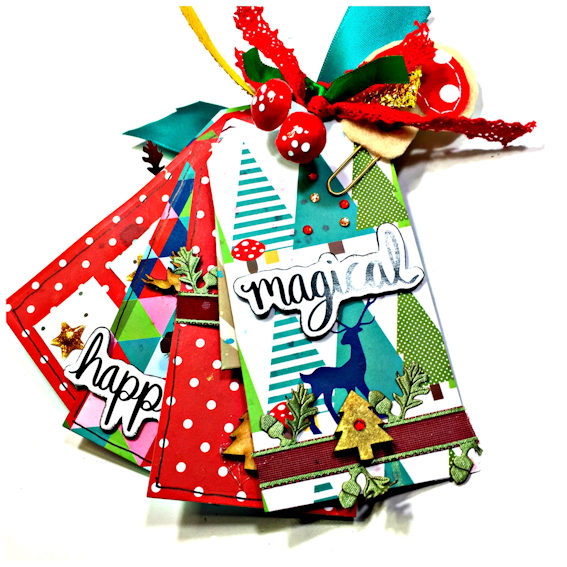 I used a book ring to bind it all together and decorated the book ring because I feel it can get a little boring without a little ribbon!
Here's a video of the process!
I hope you enjoy!
Danielle x