Ticking Off Bucket List Items
.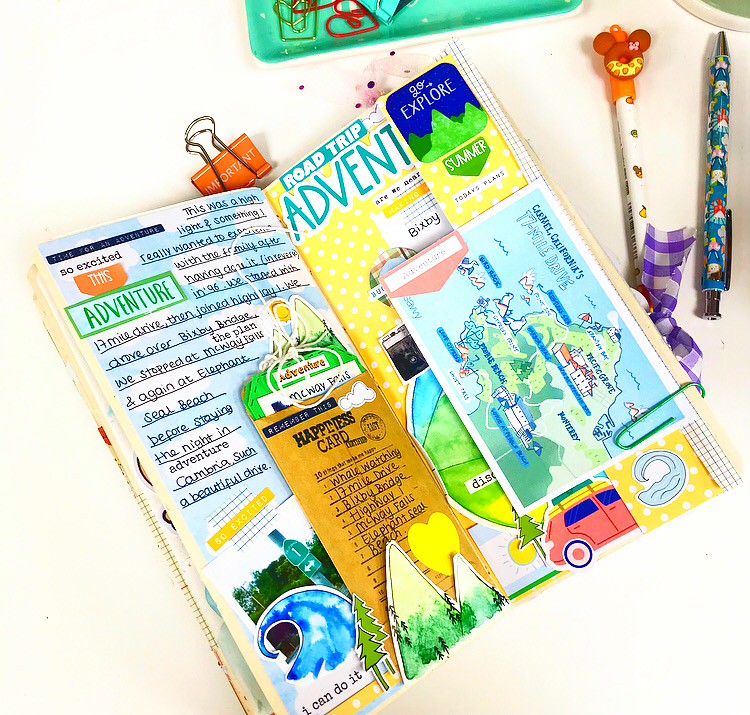 .
Hi! I'm here with my journal today documenting an adventure that we ticked off our Bucket list in 2019.
Although I'm encouraging making Summer Bucket Lists with this kit, it' also fun to document things you have already ticked off. What have you done in the past that you still haven't journaled/scrapbooked?
.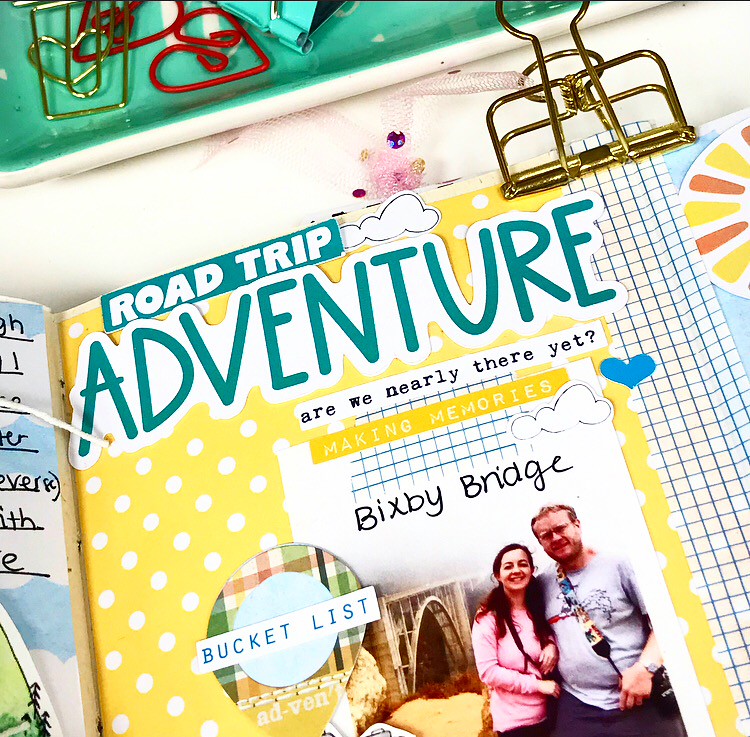 .
I wanted to journal the first part of our California roadtrip. We were so excited to drive over the Bixby Bridge.
This kit felt so perfect for this.
.
.
I created a mini flip on this page for some extra journaling, I also cut out the image that I painted on the subscriber postcards. These postcards are just included in the subscriber kits this month here. 
.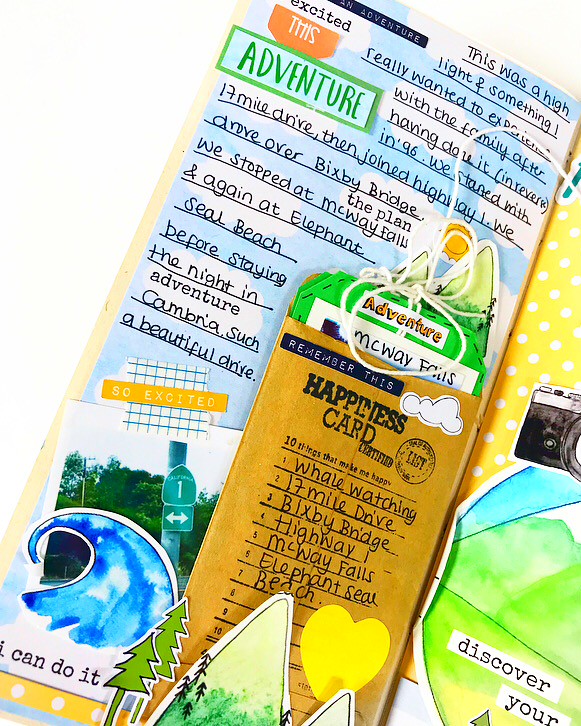 .
I used the stamped envelope from the kit to list some items that we ticked off on this one roadtrip. It was amazing!!
I then trimmed down the green tags from the kit so that they fit the envelope.
I also used the collage sheet painted by Daisy from My Green Cow who we are collaborating with this month.
.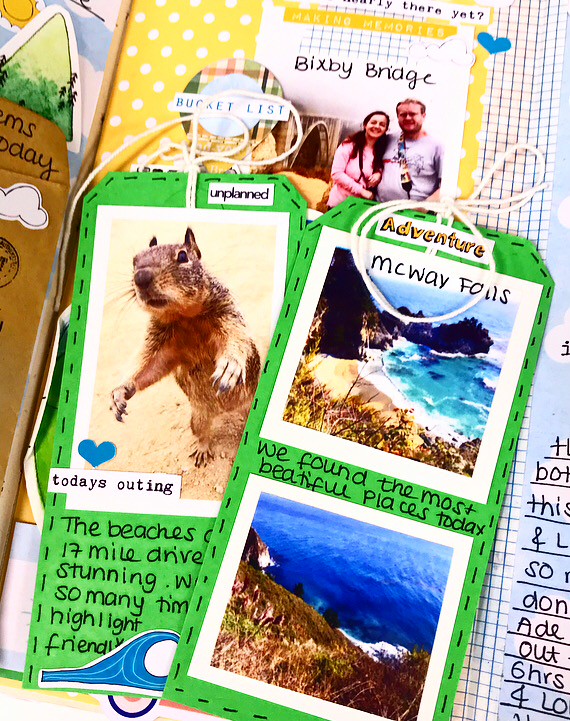 .
The tags are such a fun way to add extra photos and journaling.
.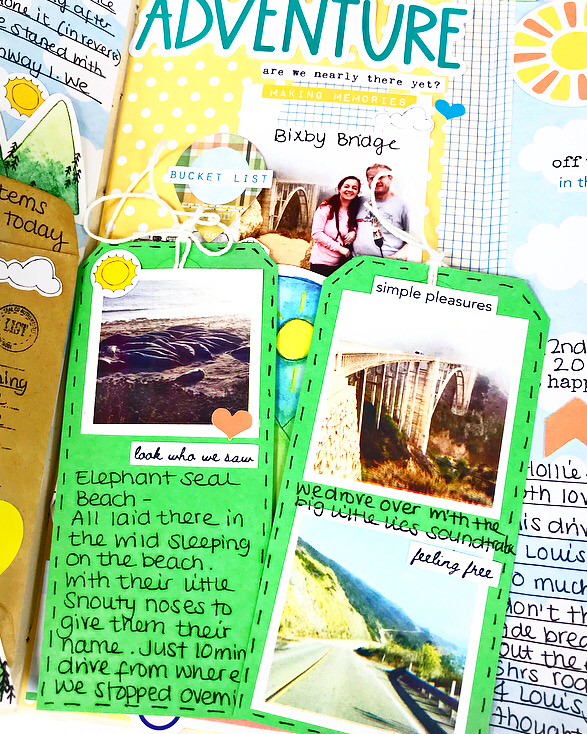 .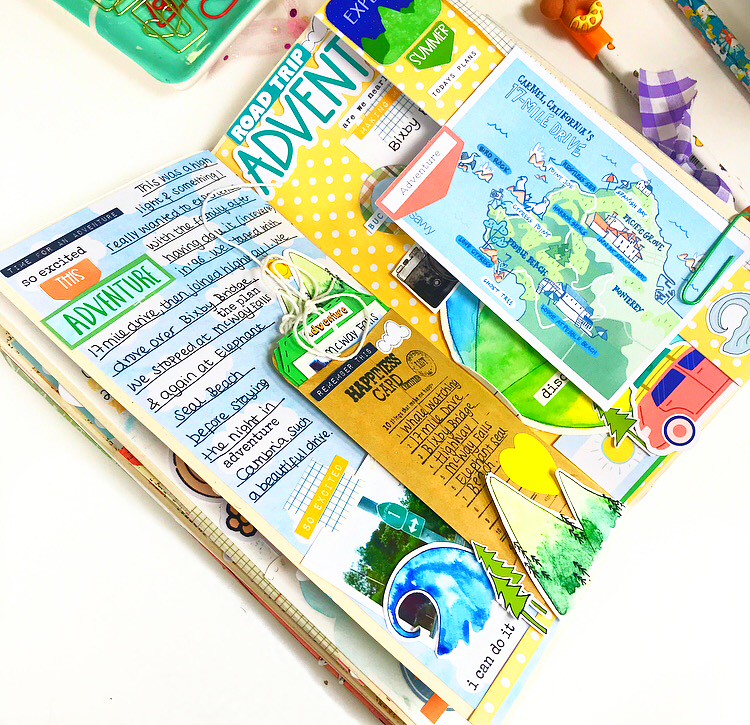 .
One last thing. I wanted to include a map from a beach drive that we did during the roadtrip, 17 Mile Drive.
I searched in Google images and found one that I liked and printed it off to add to my page. I loved how this looked however the page didn't want to lie flat so I added the large green paper clip which looked cute and did the trick.
.
I'm really happy with this new page and so pleased to have another fun day added to this journal.
I hope you feel inspired to document a previous adventure/experience of your own.
.
Lisa x