Today's Plans – It Is Rest Day – Art Journal Page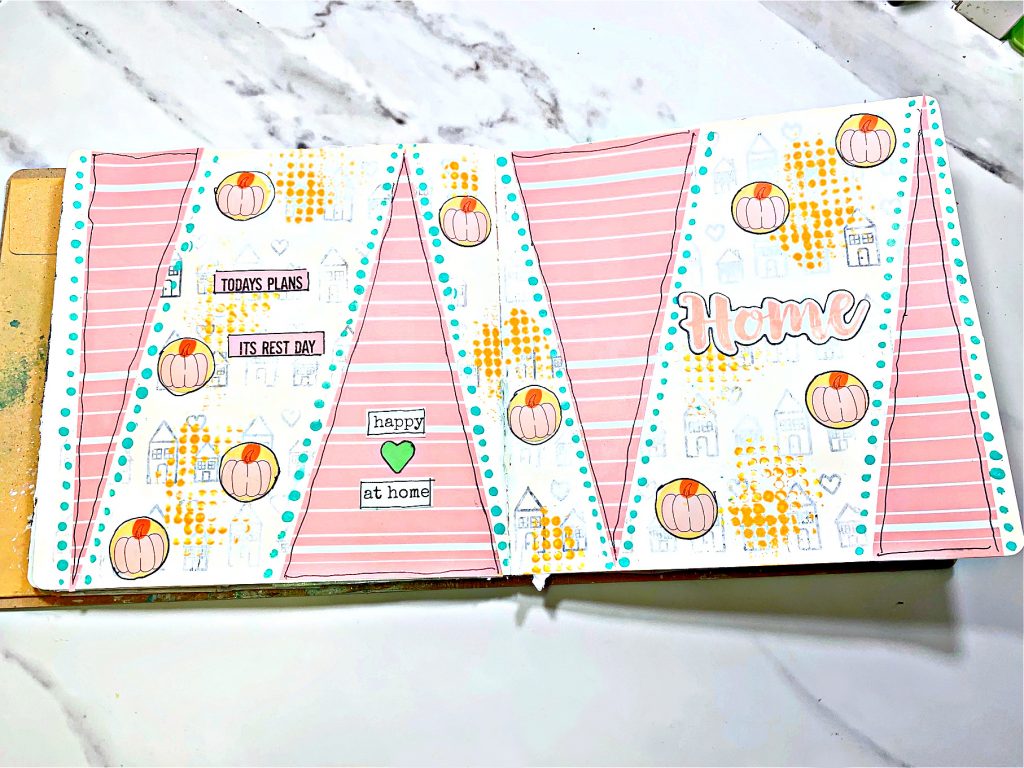 Hi Lovelies!!
I've got an art journal page in my Dylusions art journal for you today using September's Home Sweet Home kit.
I love the colours of this kit! It gives those lovely autumn hues but yet still having a little dash of summer. As sad as I am for summer to end, I am loving the transition into autumn! This kit reminds me of cosy autumn days at home and just generally having a good old rest! To be honest, I am a bit of a homebody and I love being at home! Nothing beats a lazy day with a good book getting cosy on the sofa! So this journal page is dedicated to that!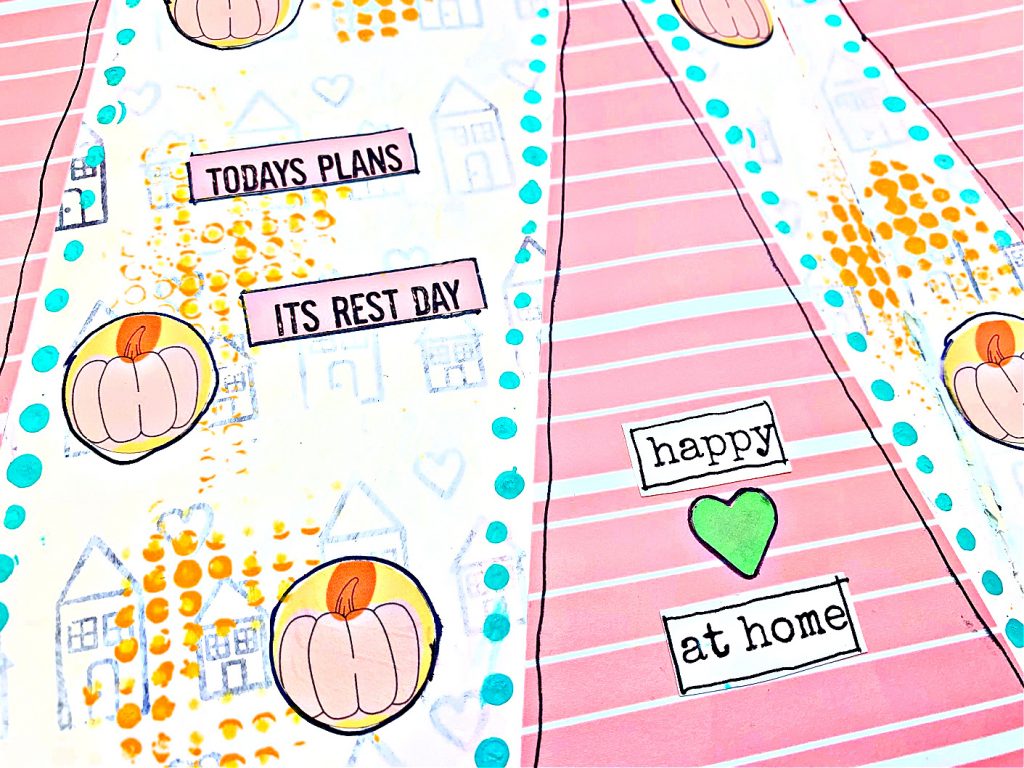 I started off the page by grabbing the stamp, (I didn't even separate them), and stamped all over my pages. After that, I toned down the black with gesso so the stamped images would be in the background.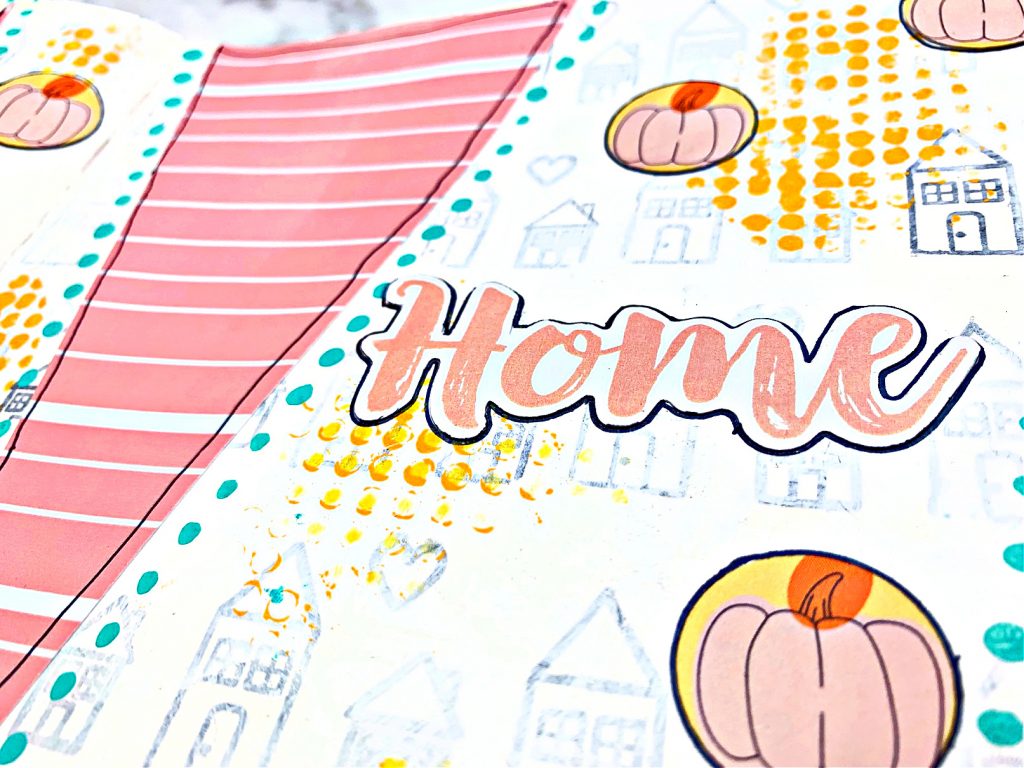 After that, I diagonally cut the pink stripey paper and stuck it down with modge podge. Then I used a dot stencil to bring in some of that lovely orange colour. Then to bring in the mint/teal colour from the kit I used a paint marker to add some dots around the triangle shapes, (because it isn't one of my pages without dots!). I then punched out the pumpkins with a circle punch from the 'border' papers and dotted them about on the page. I cut up the paper with the quotes on it and used those for the title.
Until next time, lovelies!
Much love!
Danielle.