Treat Yourself – by Laura
.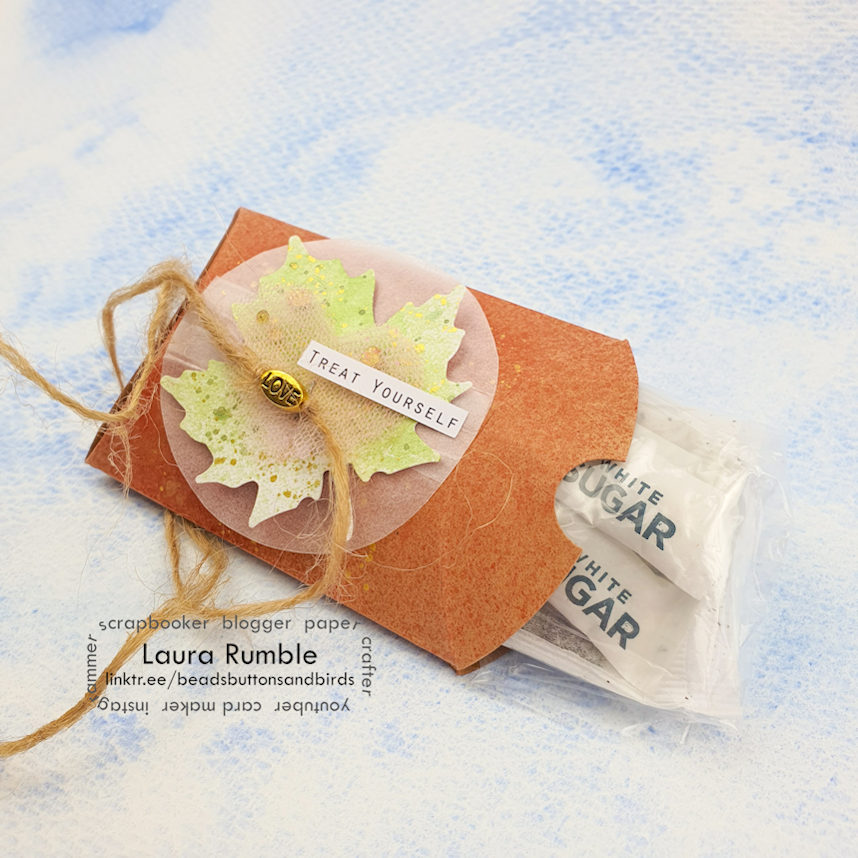 .
Hi folks, Laura here to share a couple of little creations made with the Treat Yourself kit.  I know treating yourself is very important but right now I'm missing treating others.  I created a couple of gifts that I can give in lieu of in person treats.
.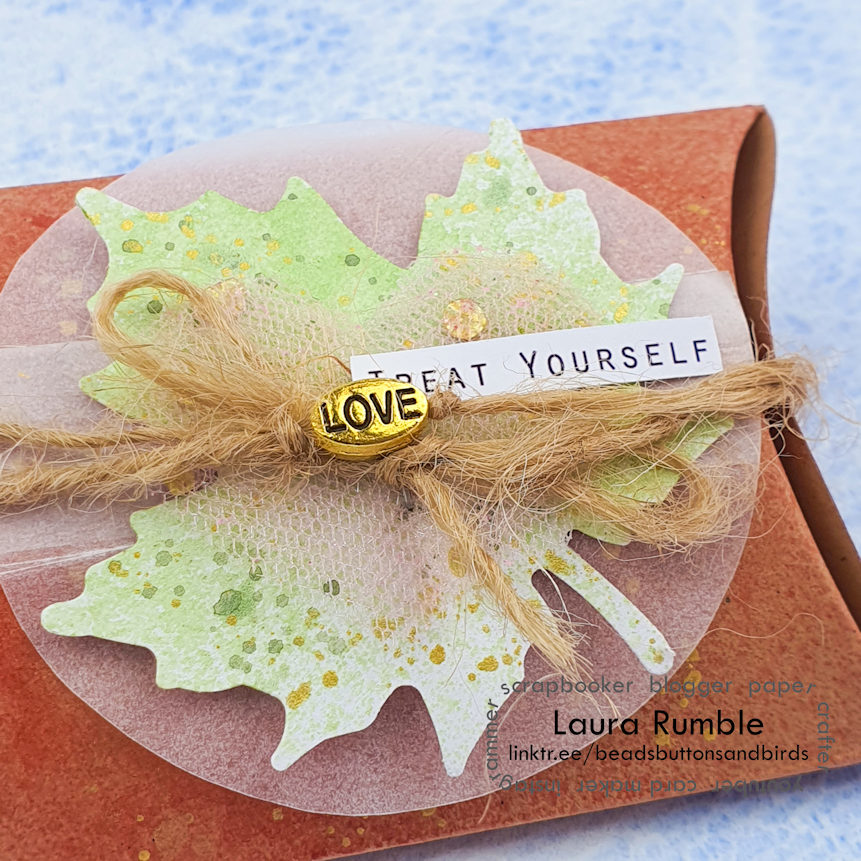 .
I adore the little kraft pillow box from the kit… it's the perfect size for a couple of tea bags and sugar sachets and so becomes 'tea with a friend'.  I used some mixed media sprays from my stash to colour up the box and one of the leaf die cuts.  While they were drying I cut some hearts from a 5cm strip of the sequinned tulle.  I kinda love this tulle so was very sparing with it, tessellating as many hearts onto the small strip as possible, so I would have a big chunk left to use on another project.  I also used a glassine bag from the kit and trimmed it into circles to use as layering pieces.  Glassine bags (and even the spotty papers bags) that the kit contents come packaged in are excellent used as layering pieces adding interest and texture to projects.
.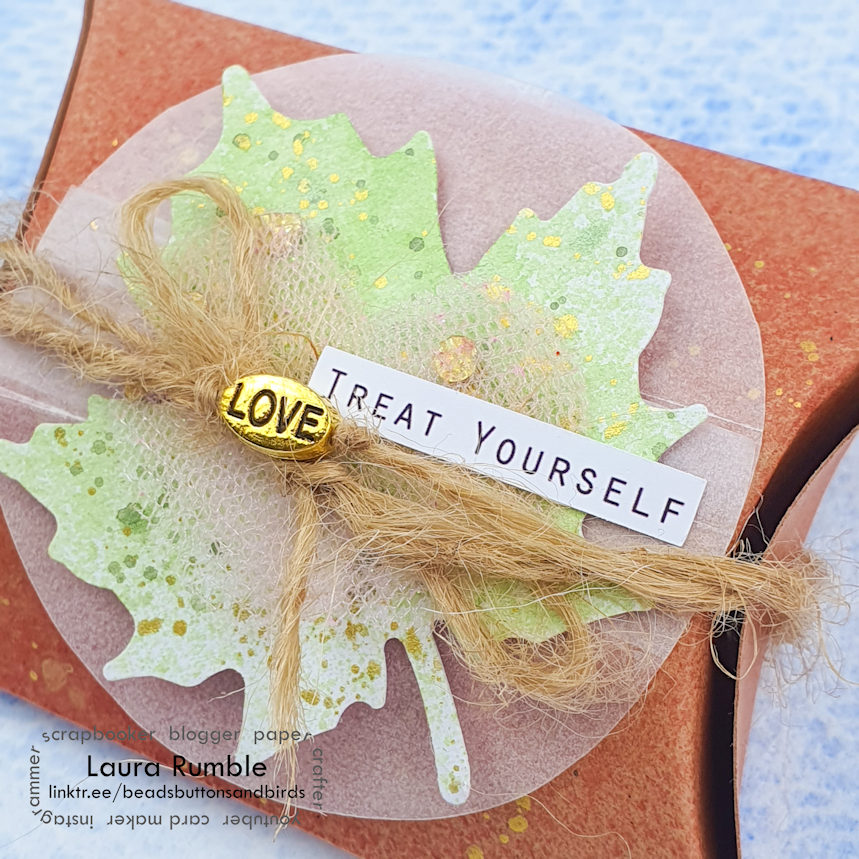 .
I sealed my tea bags in a plastic bag, popped them in the box and folded the flaps down.  Now to decorate…  I layered up all of the hearts, the leaf and the glassine disc and attached them together with a stapler.  I separated a thin thread from the twine and threaded it through the gold LOVE bead.  I don't recommend separating the twine – it became very fragile and I was covered in shed fibres!  I managed to get the bead threaded on and secured with a couple of knots.  I then tied the twine around the box securing the leaf stack in place.  Such a cute gift to give to the friend you're missing having tea with.
.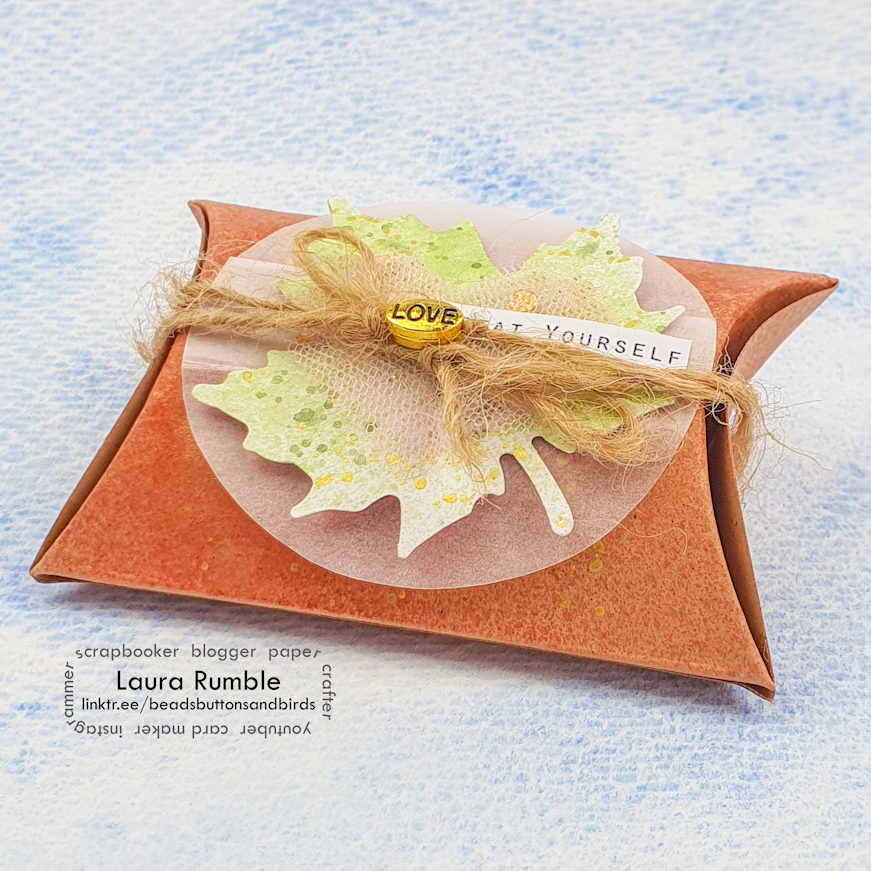 Thanks for stopping by!