Upcycling Tea Bags with Vicki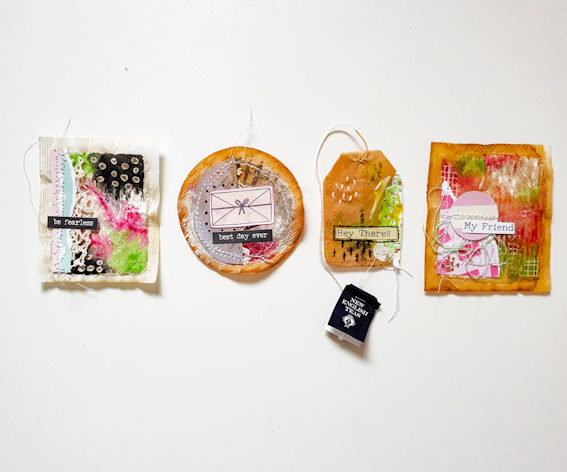 In this month's 'Planner Girl' kit here you here will find a tea bag used to hold a few fun pieces. I thought it would be fun to use this.
I had also started to stain some paper for a journaling page with a few teabags but decided to keep the teabags and dry them instead of throwing them away once I'd finished.  They make the cutest little base layers.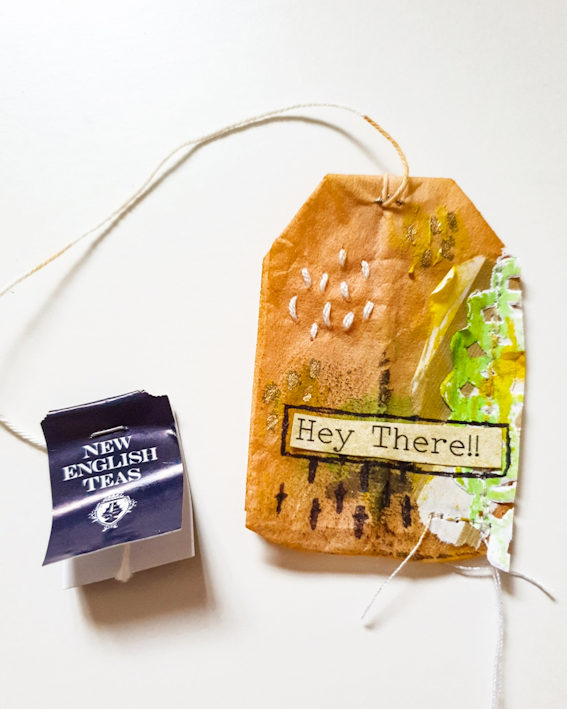 I wasn't really sure what I wanted to do on them but started with some paint.  They're pretty fragile but once the paint was dry I managed to use the sewing machine to stitch some of the papers to them.  I ripped along the edge of the papers to make them look a bit more distressed.
I finished them off with a couple of sentiments and added a little bit more detail with a gold and white pen.
I love how quick and easy they were to make and managed to reuse something I'd have thrown in the bin usually.
Have fun Vicki!!