Who's Your Weirdo? – with video
.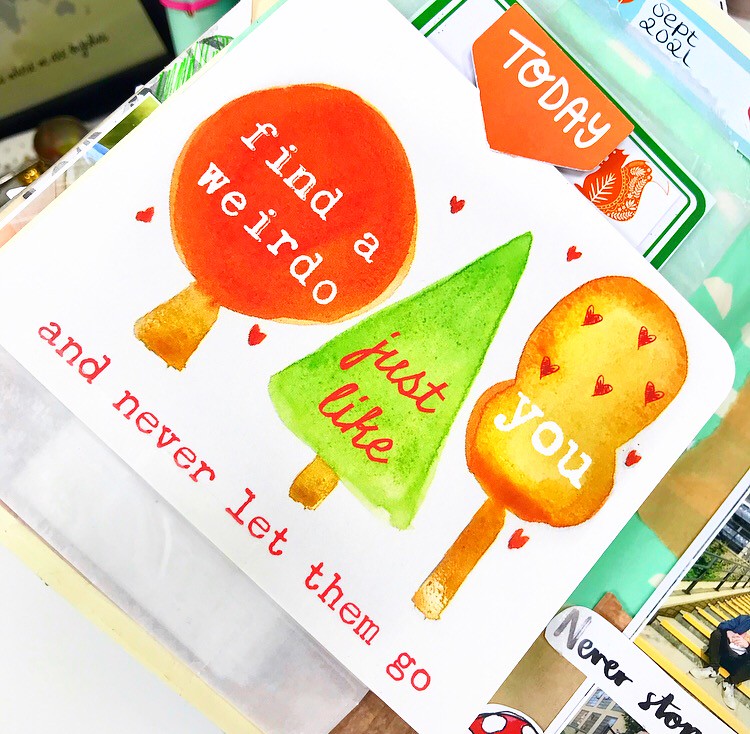 .
Hello!
Did you catch last nights video?
I was using this month's kit here to create a page in my weekly junk journal.
.
I created this postcard for the kit subscribers this month. I thought it was a fun idea : )
.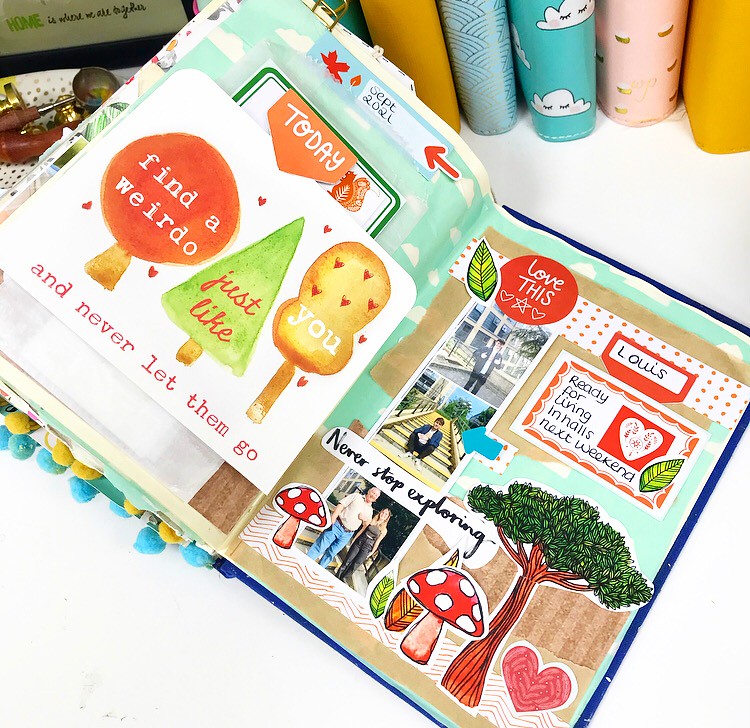 .
I cut the postcard down, rounded off the corners and added it as a flip.
I added a photo of my weirdo family underneath and journaled on the back of the postcard.
I'm so happy how it turned out.
.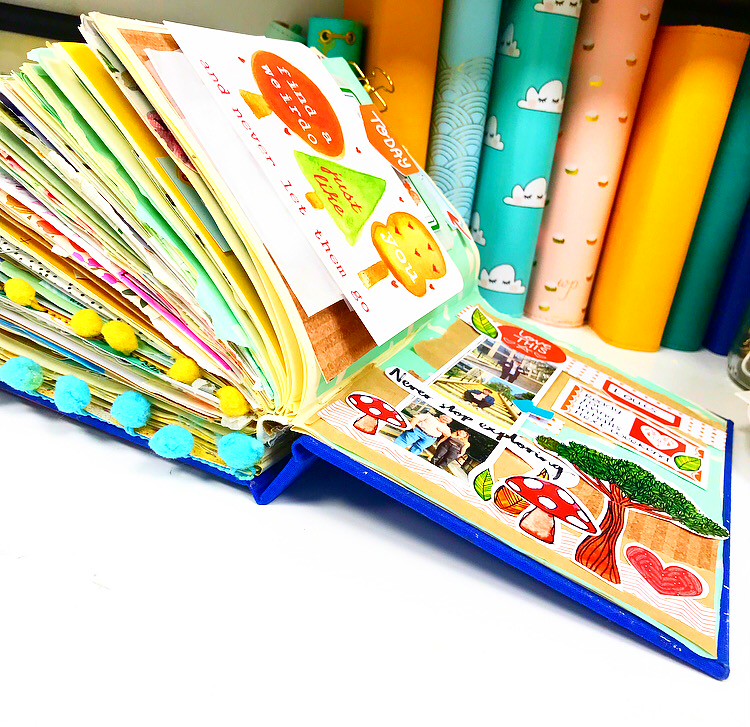 .
I've almost finished this junk journal now. It looks so colourful and fun.
I really hope you enjoy the video and feel inspired to document your favourite weirdos.
love
Lisa x