Today I have my lovely friend Steph designing for us.
Steph is a mixed media artist. I thought it would be fun to see what Steph did with the 'Alice's Tea Party' kit. It's always fun to see what ideas others have using the same materials. So I'm excited to share this project from Steph with you today.
Steph says:
These are the supplies I used all from the kit and I added a plain black frame.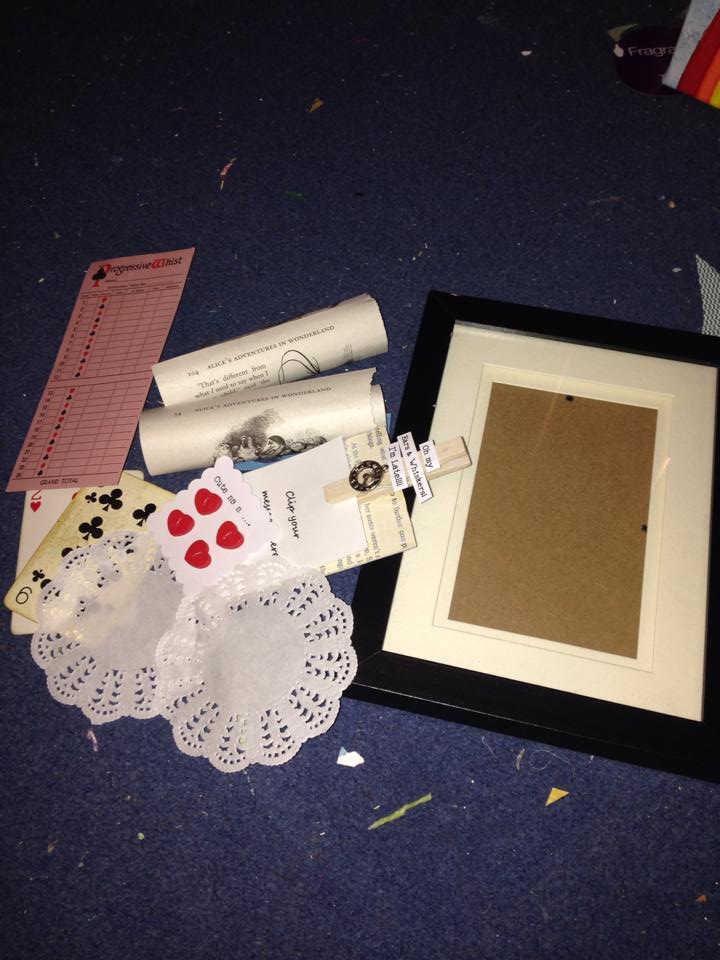 I took the back off the frame and removed the glass.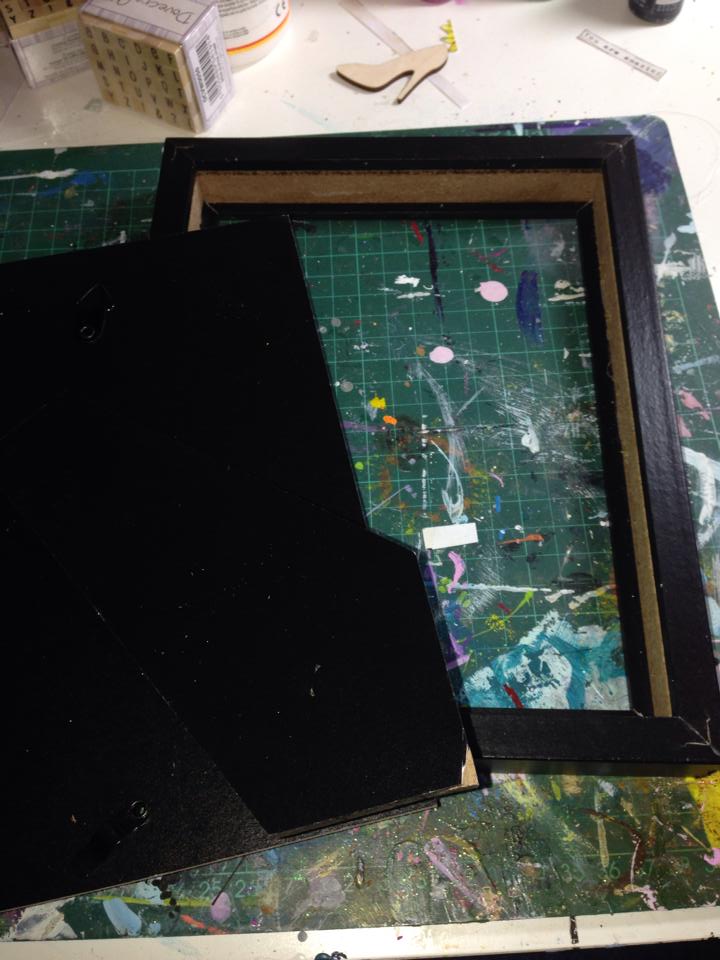 Next I took the pieces and put double sided sticky tape on them (removing the magnet from the back of the clip).
I then layered them up, sticking them to the back board of the frame, cutting off any overhanging pieces and inked up the edges.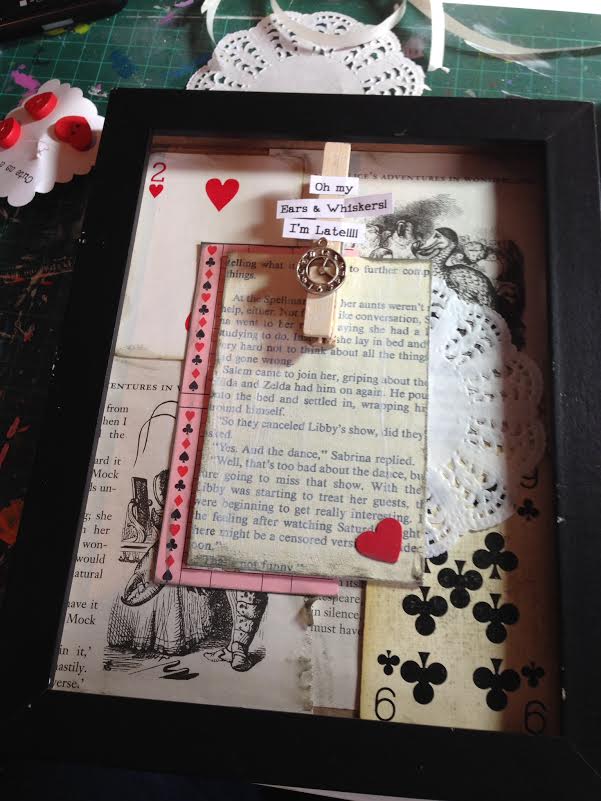 I then put the back board back into the frame (without the glass).
Using glue I stuck the heart buttons to the outside of the frame, 3 in the bottom right and 1 in the top left.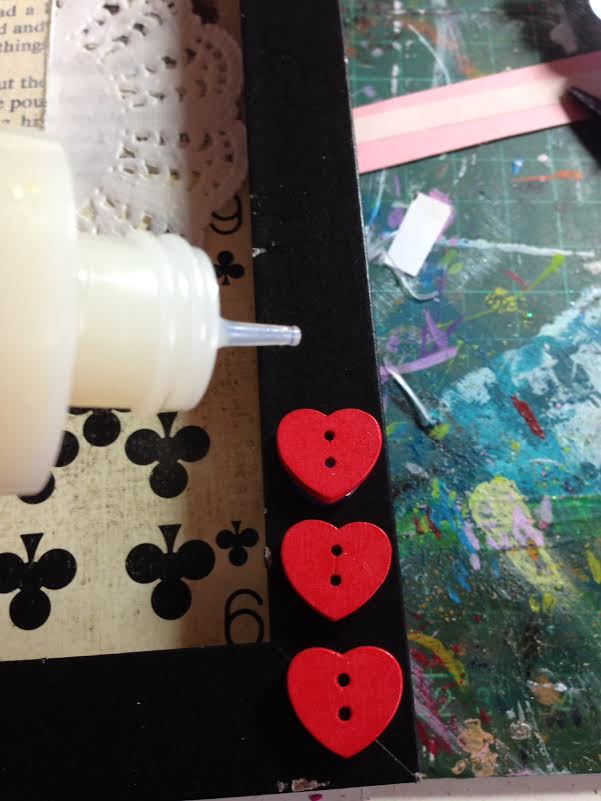 I do love glitter and things just don't look right without a bit of bling! I used stickles glitter glue but you can use a clear glue and loose glitter. I added the glitter to the hearts and diamonds.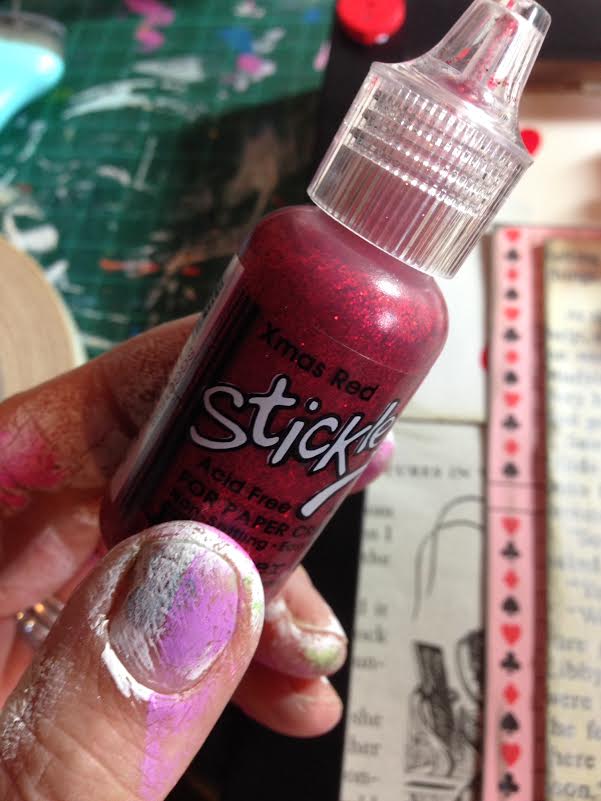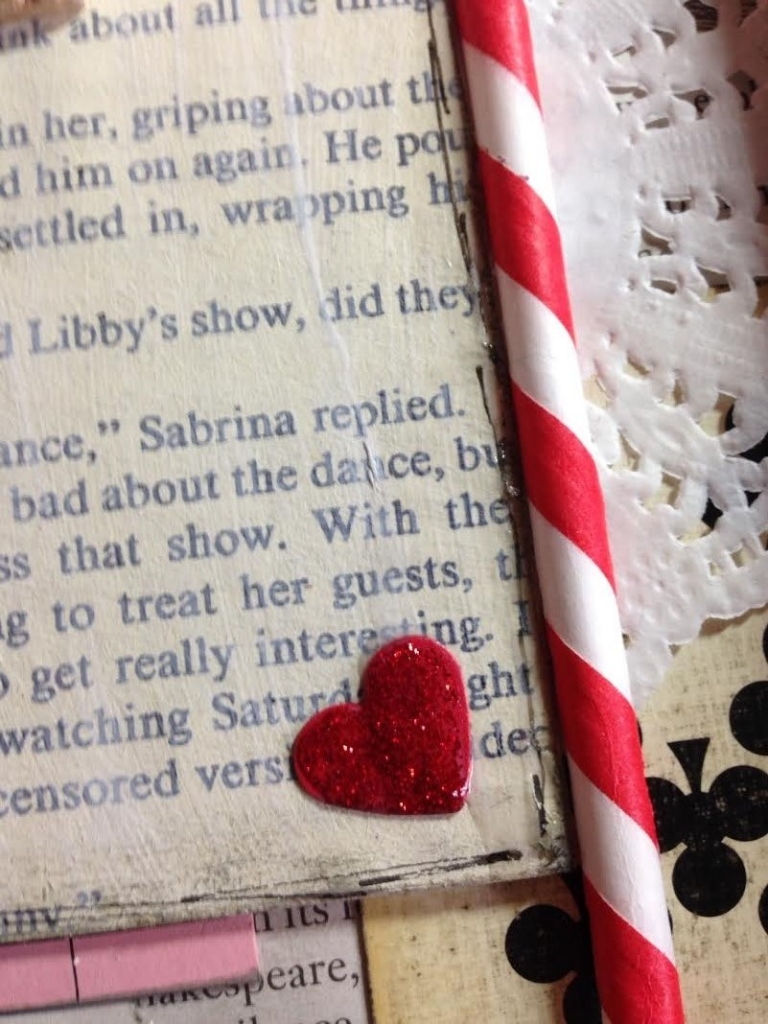 And the red heart on the clips, I also felt like something was missing so I added the straw down the right hand side with some glue.
I added some black pen doodling around the clip and the words.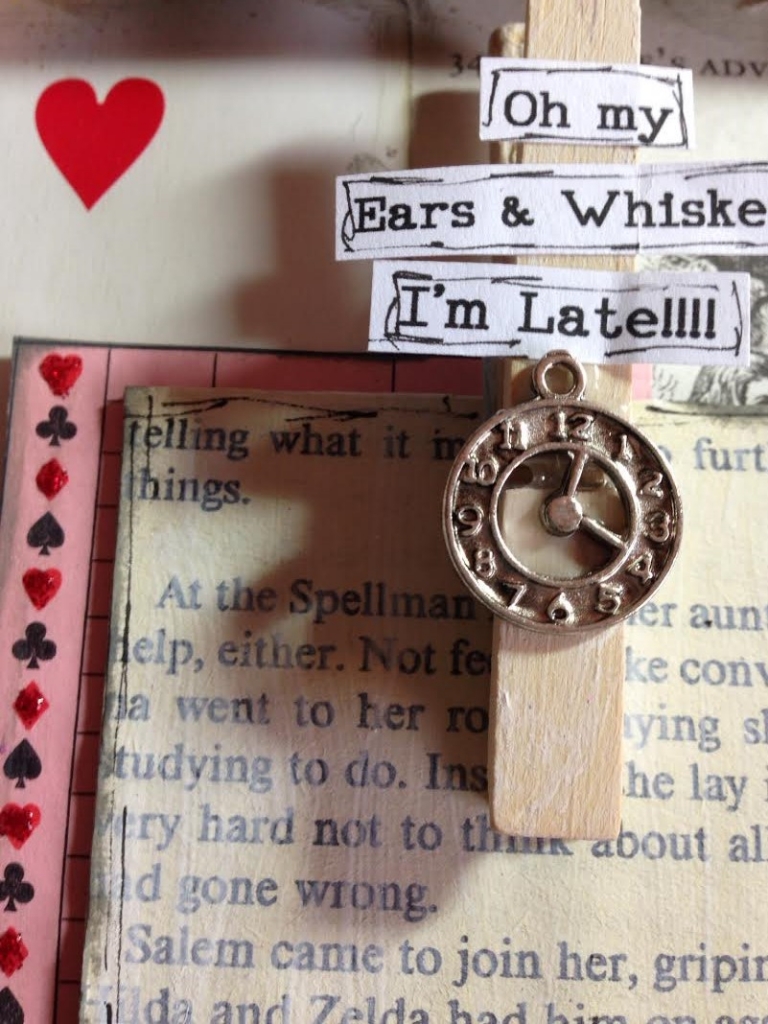 And here is the finished frame, all that's left is to add a photo ….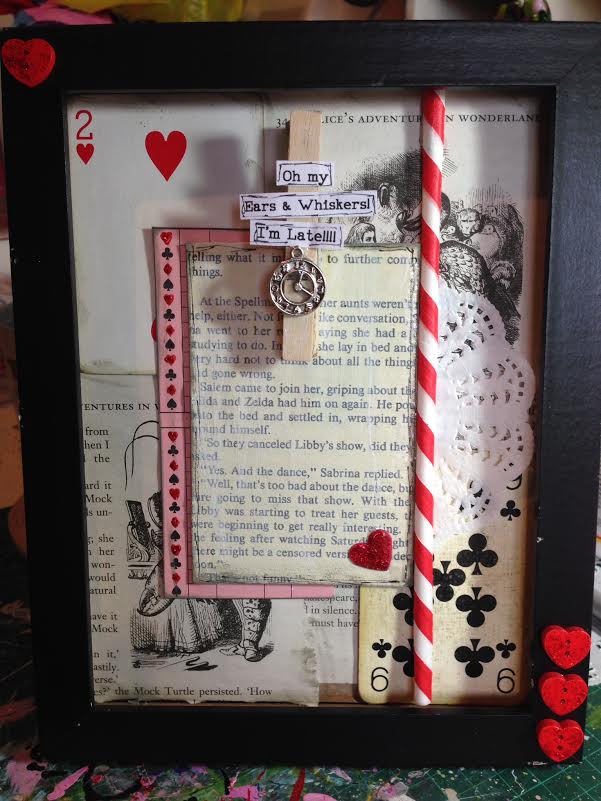 Thank you to Steph for sharing her framed project with us today. You can find Steph and her beautiful artwork on Facebook here.
It had never occurred to me before to use the mini clipboard as a photo clip board. What a great idea! Mine's just on the fridge!! Please do show us how you are using your's.
I'm loving hearing from all of you as your kits arrive. Please do keep in touch : )
Thanks
Lisa xx