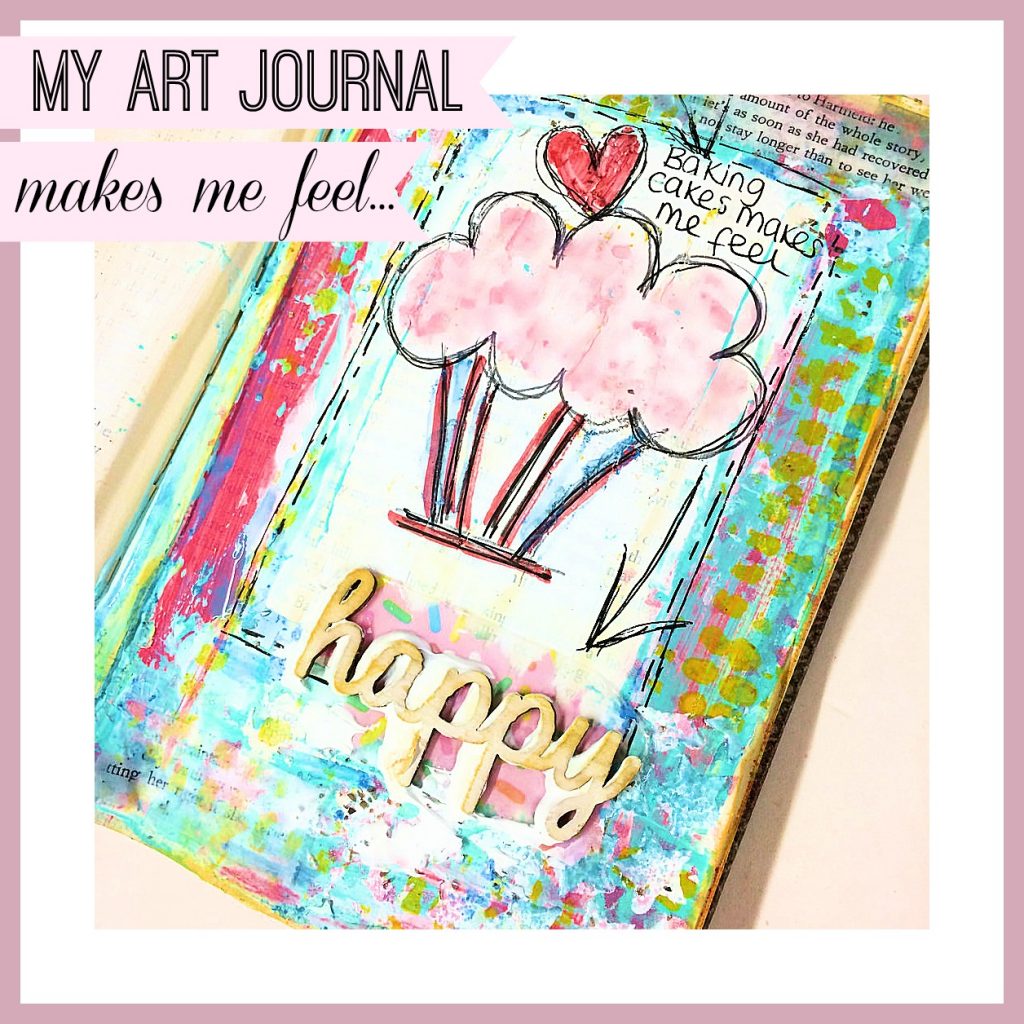 Whenever i create in my art journal, I always question myself why I don't do this more often. I just love it!!
I'm going along with this months kit theme today. Cupcakes!!
I used my regular art journal, got out the paints and the stencils and just had fun, which is what this is all about.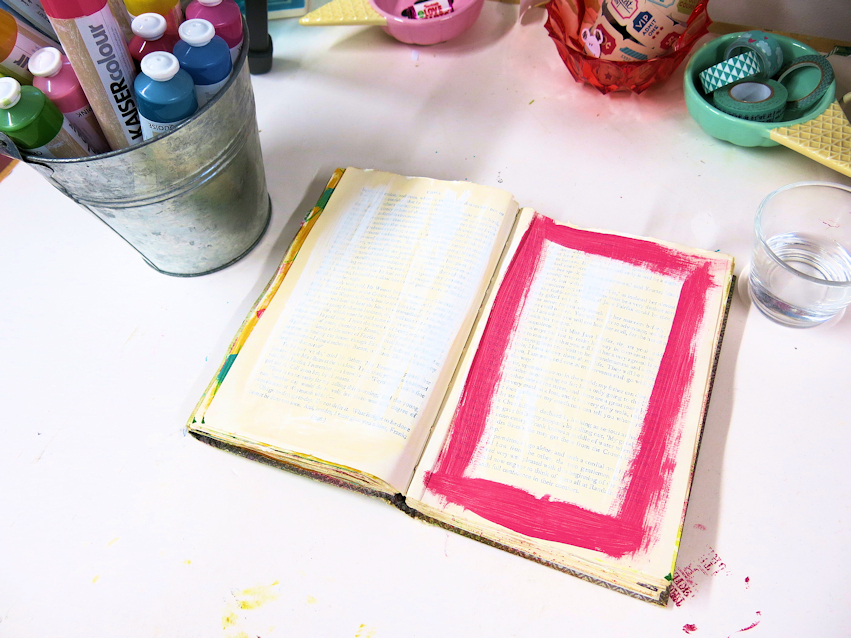 Here's my art journal. I've painted the page in gesso and just added a rough pink border as you can see and left to dry.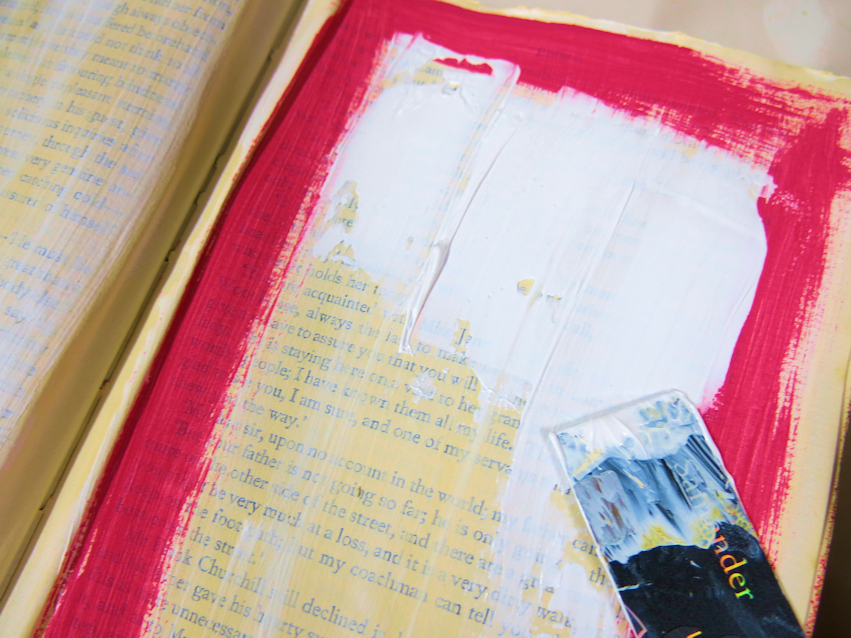 I applied some gesso rather thickly using an old credit card. I wanted the thick layers to be seen, so I didn't smooth them out.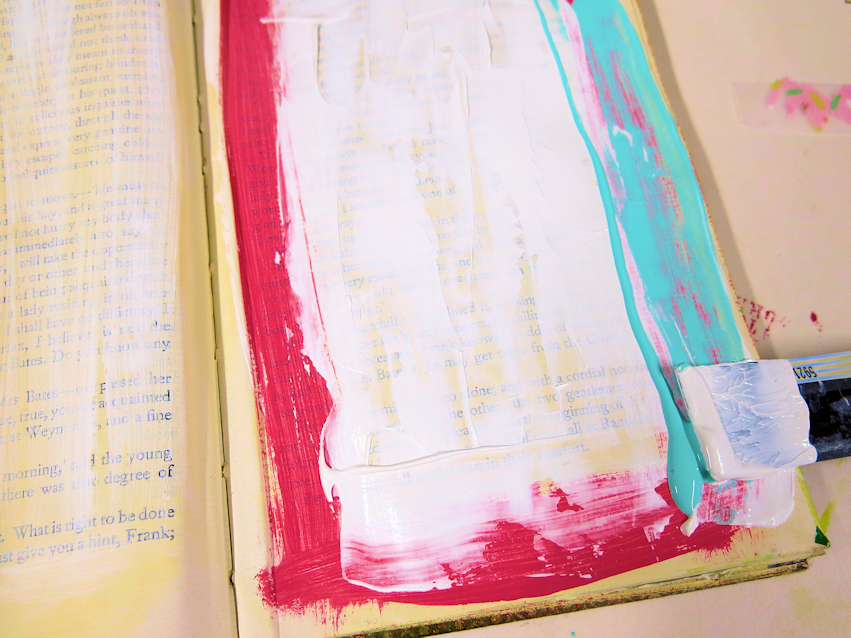 Whilst the gesso was still wet I applied some aqua paint over the dry pink.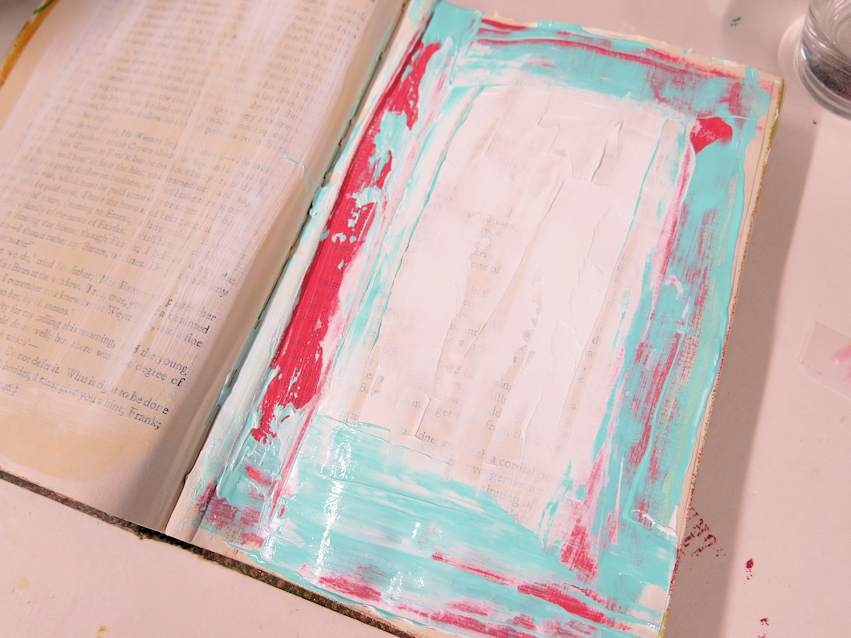 I dried it off and was left with this distressed look.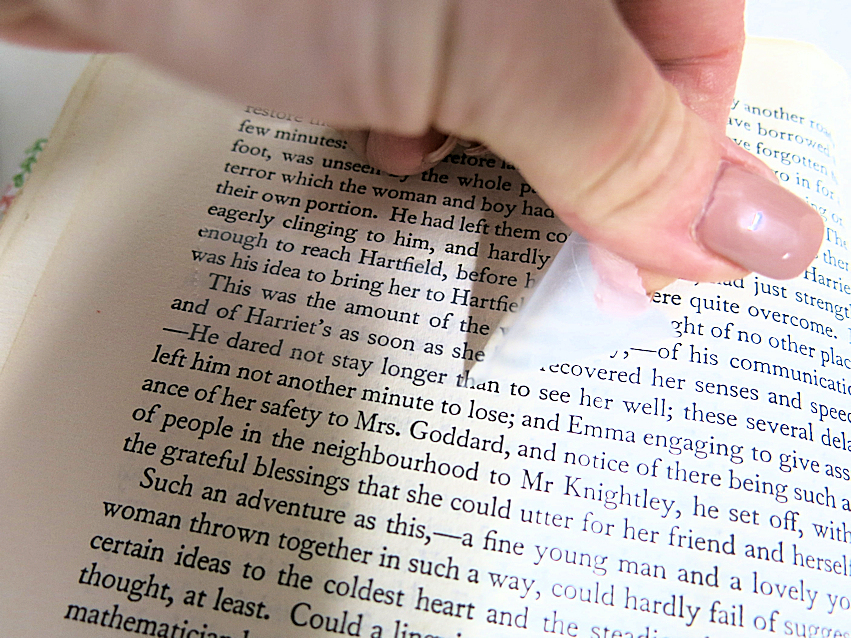 I made my own washi today by sticking down some sticky tape on an old book page and letting it pull up the paper with it as I removed it from the page.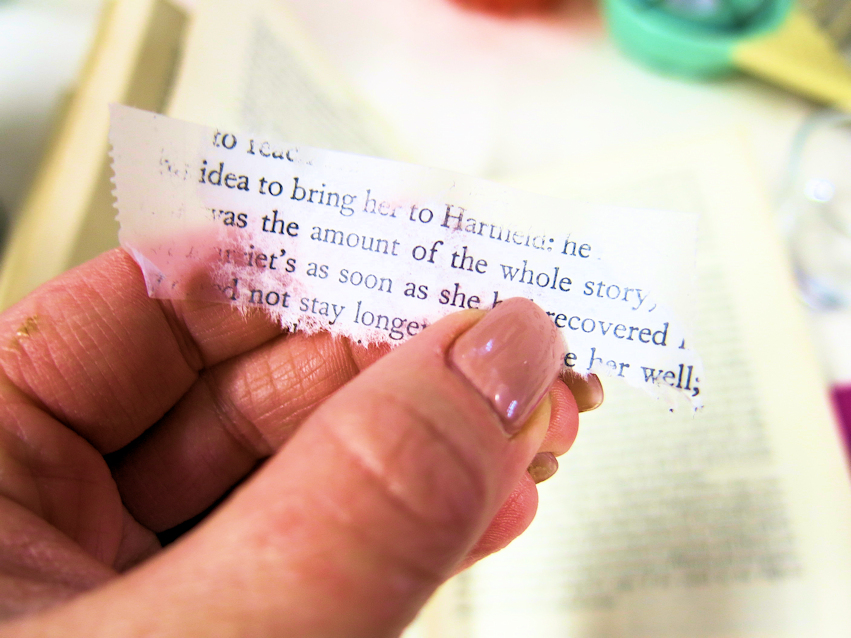 It's a really fun technique. I will use this later.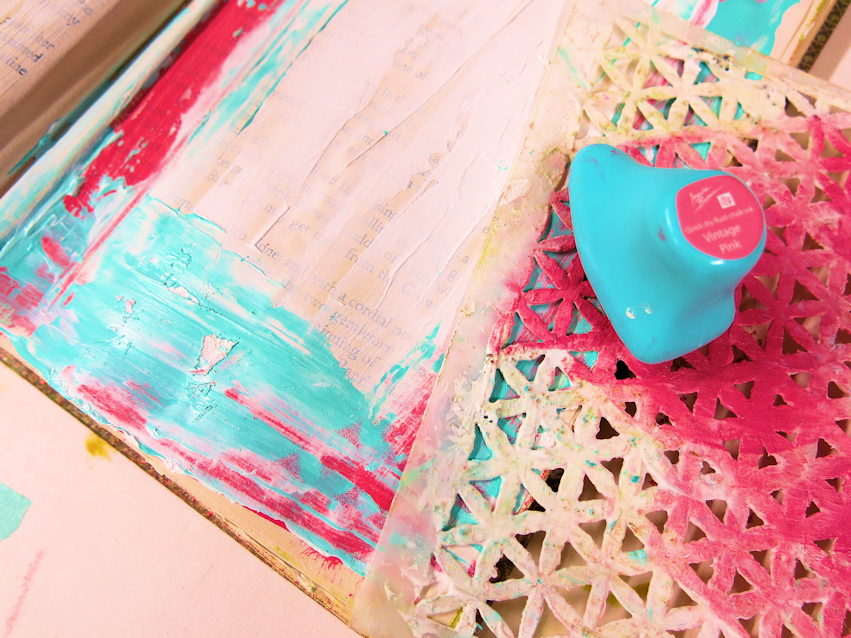 I now decide that I'm going to concentrate on the border leaving the middle for my cupcake art.
I take an ink pad and stencil and stamp around the edge.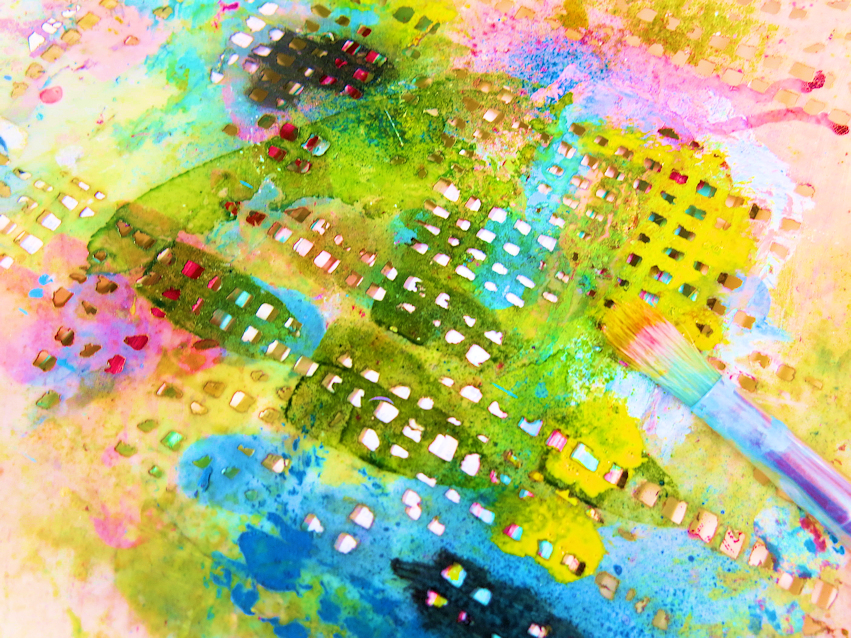 Then I do the same going over the top but with a different stencil and with yellow paint and a brush this time.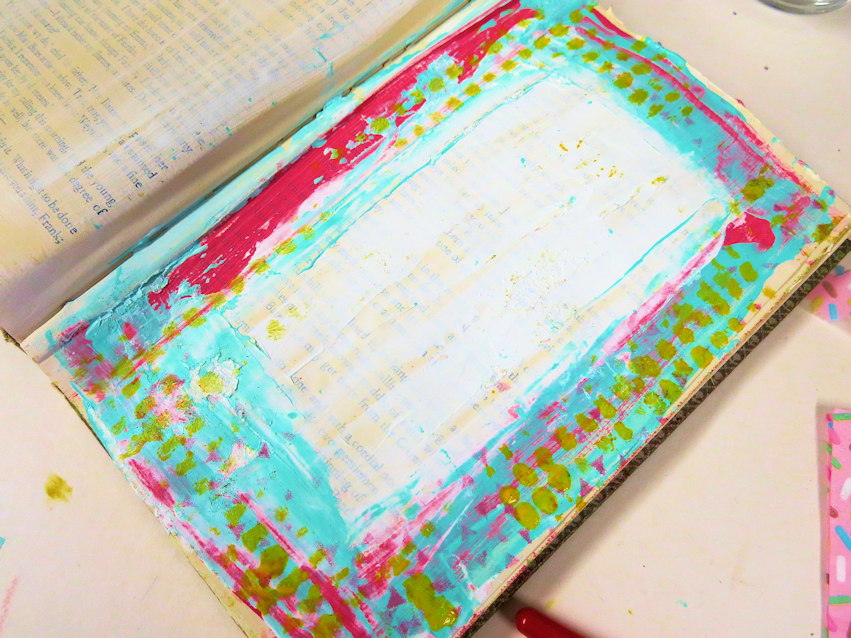 I don't bother drying off in between each of these stages.
I then take another stencil and use gesso this time.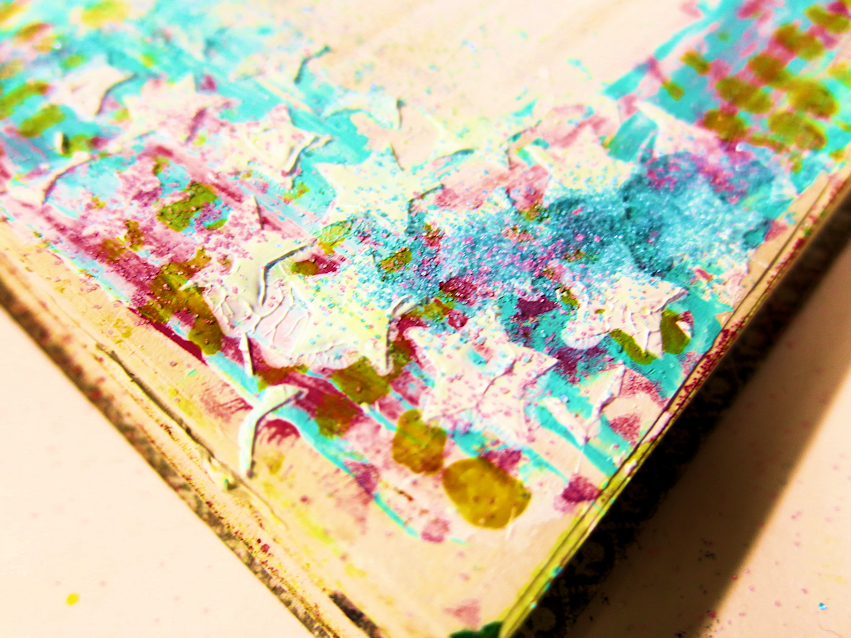 Whilst the gesso is still went I sprinkle over some embossing powder and some gold sprinkles.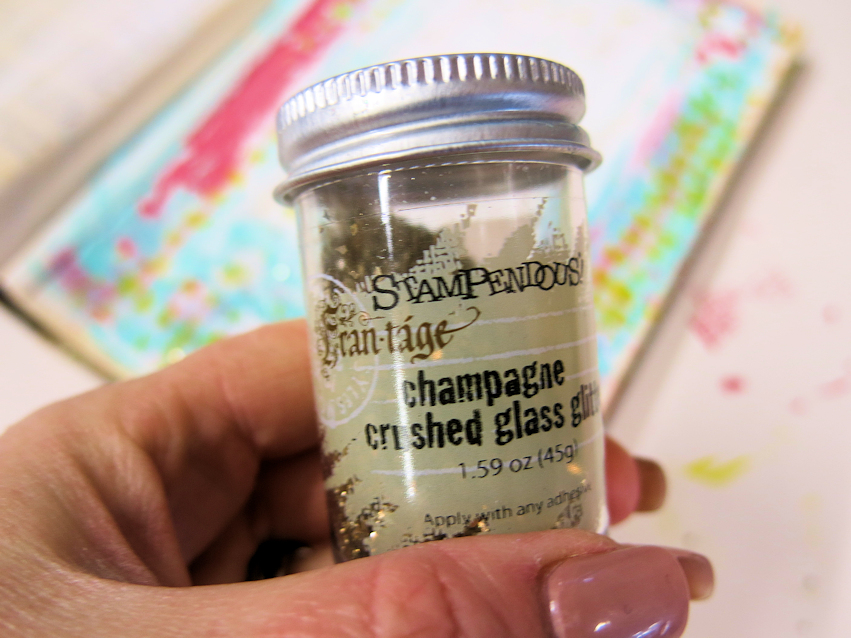 I now dry off all the paintwork and let the embossing powder do it's magic.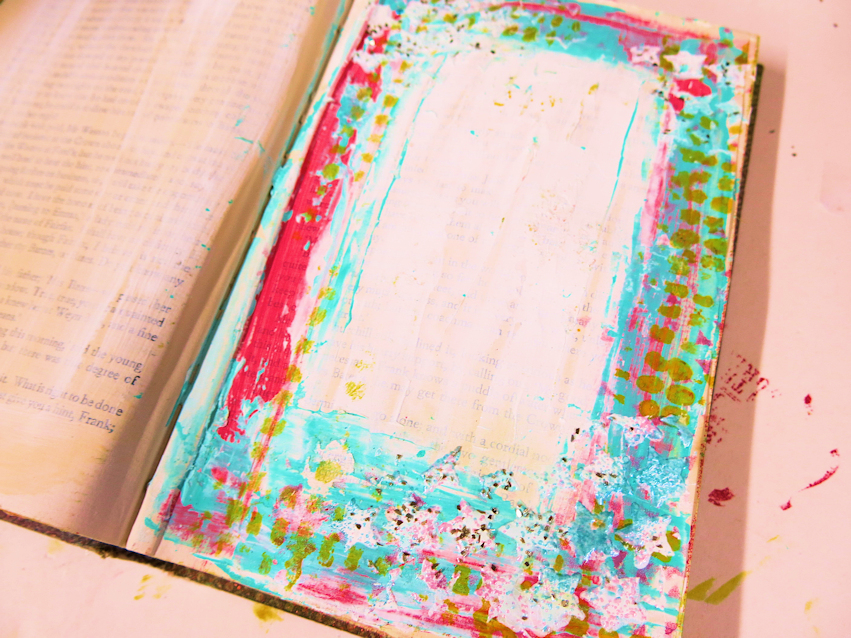 I take one of the wooden words from the May kit and stick it on with pva glue.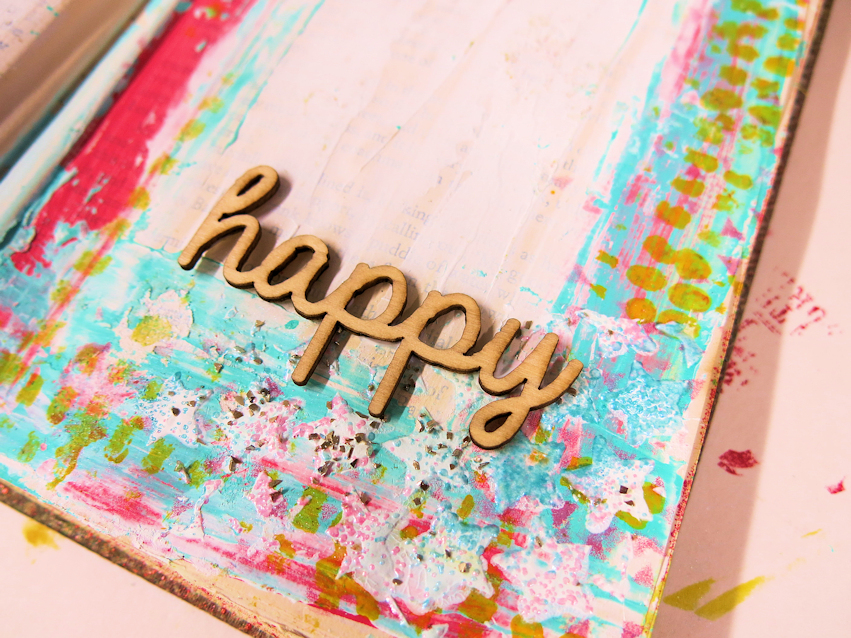 And now it's time to draw the cupcake.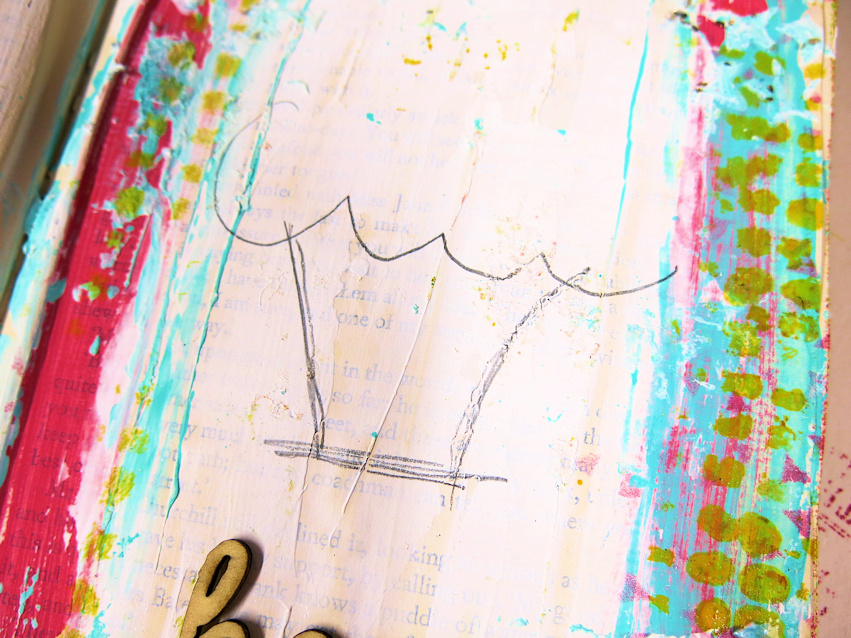 A basic cupcake case and the start of the frosting.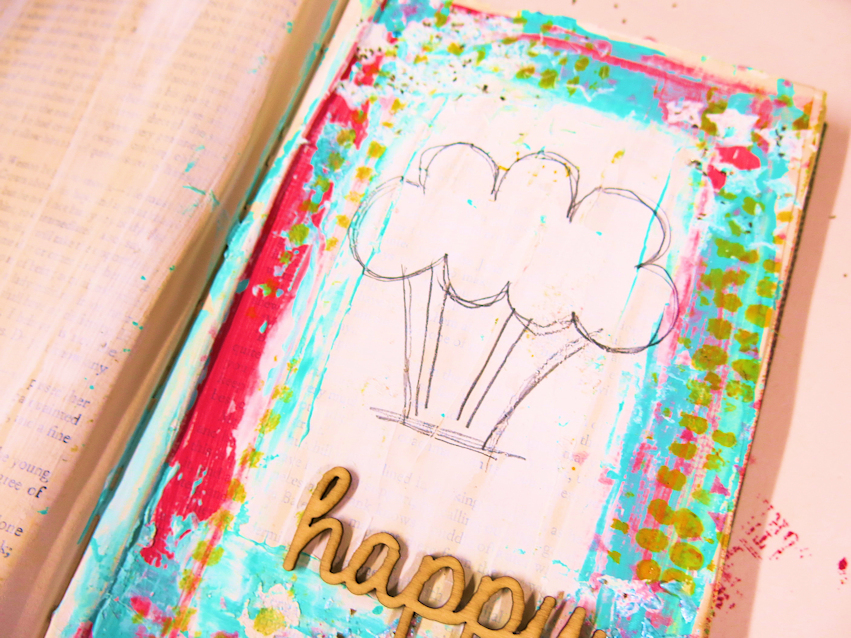 Finishing the frosting cloud and adding a couple of stripes to the case.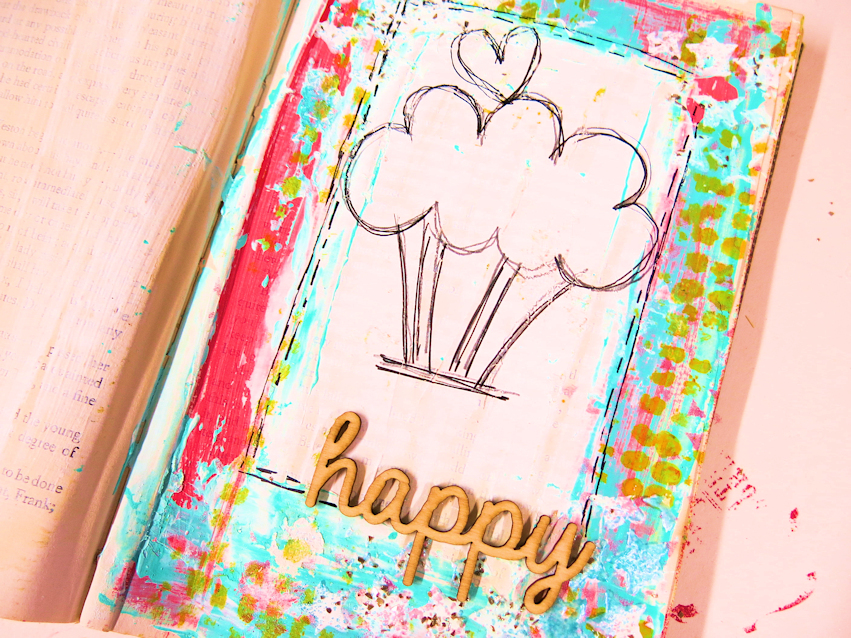 I go over with a black pen and finish it by adding a cherry heart.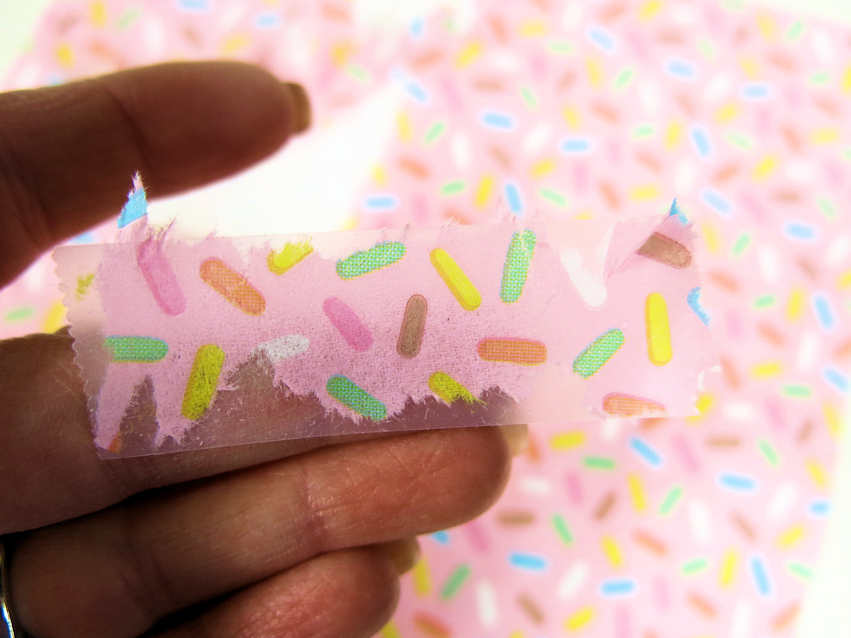 I go back to making a couple of washi strips using the same technique as before, but this time using a sprinkles napkin. This is so much fun.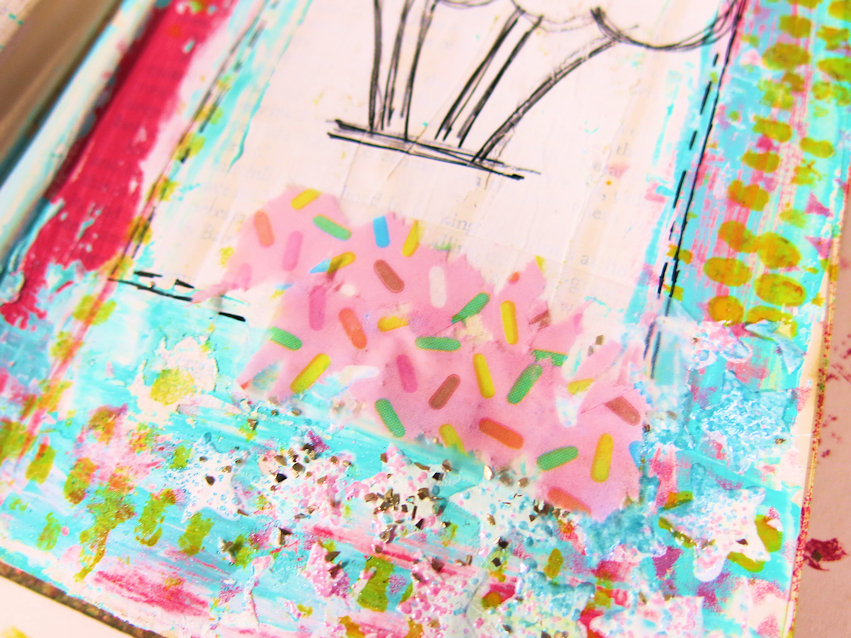 I decide that this needs to go under my wooden word which thankfully hasn't dried yet.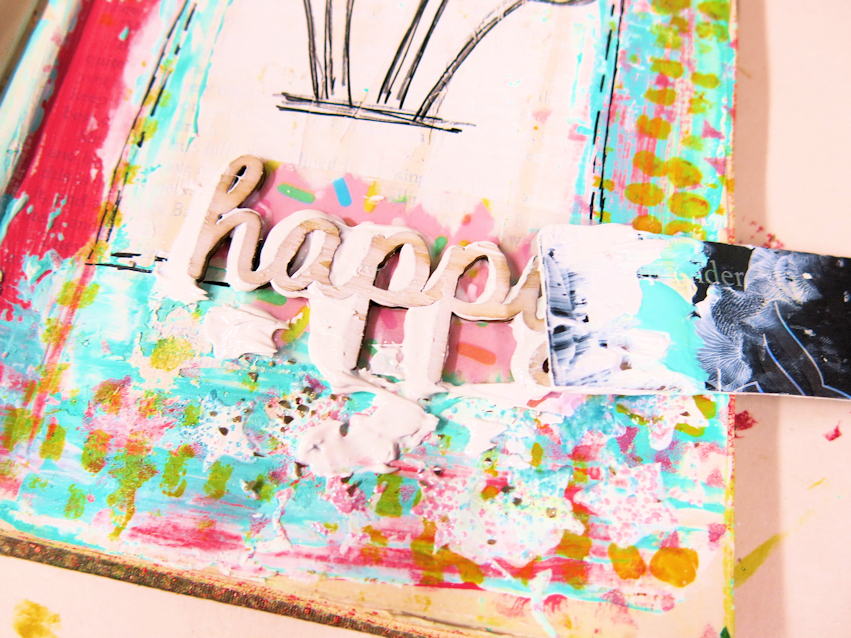 I stick my word on top of my newly made washi and go over with a good amount of gesso.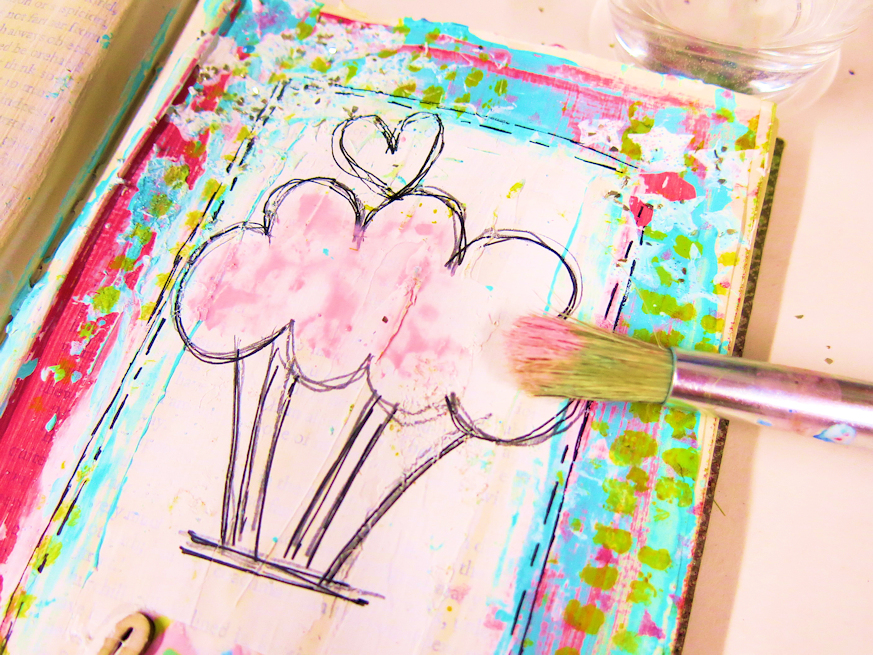 I decide to go with pale pink frosting and dab a tiny amount of pink paint on to my brush and dip it in water and dab over the frosting. I love the effect of the watered down paint over the dry gesso,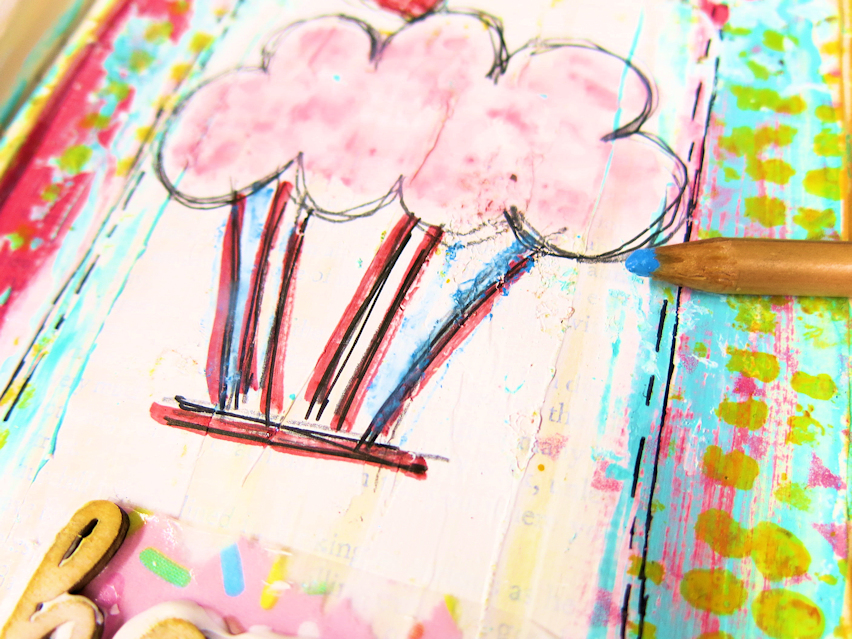 I take a red marker pen and go over the lines of the cake case and colour the cherry in too. Then I dip a watercolour pencil in water and go over a few places, just adding extra detail.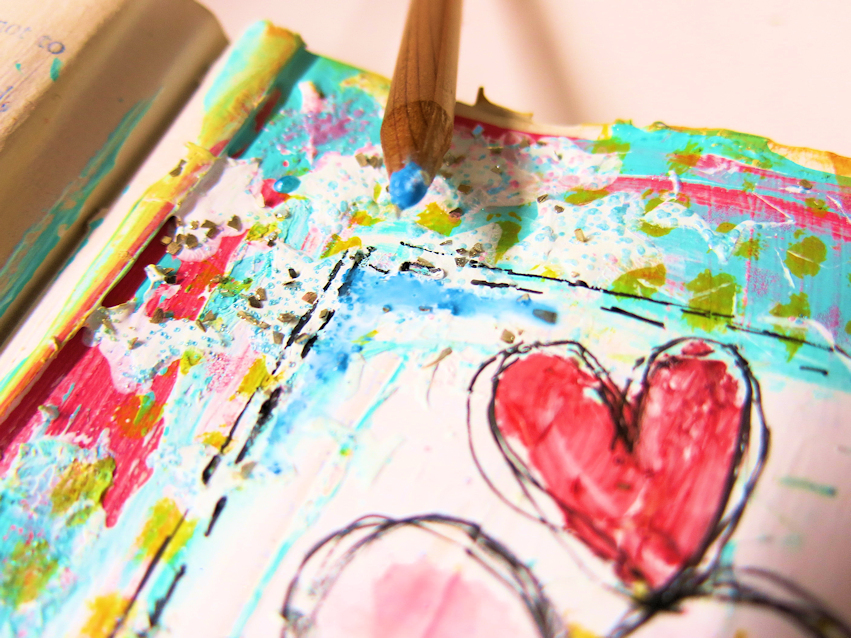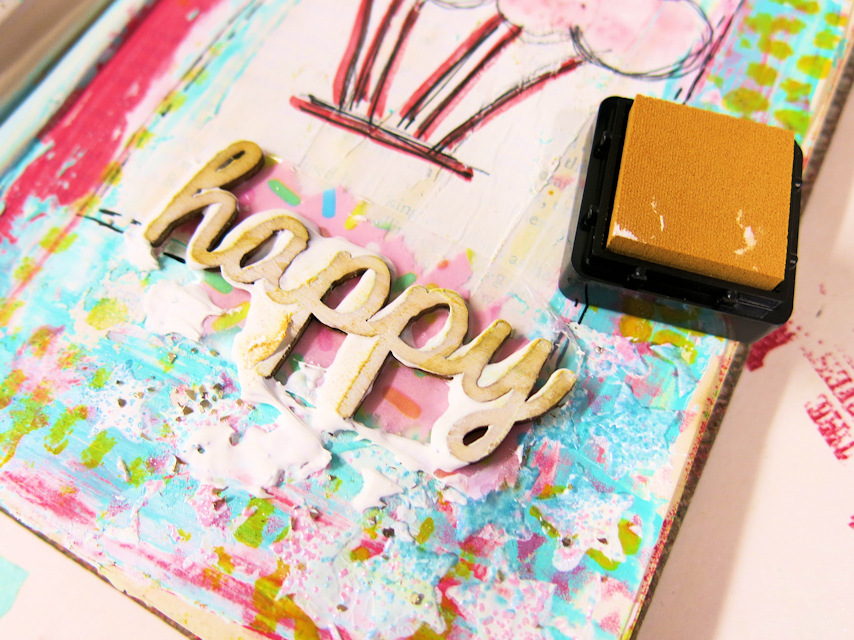 I ran an ink pad over my word 'happy' and also inked the edges of my page too.
I add my first piece of washi made tape to the top of the page and add a little journaling too.
My page is now finished.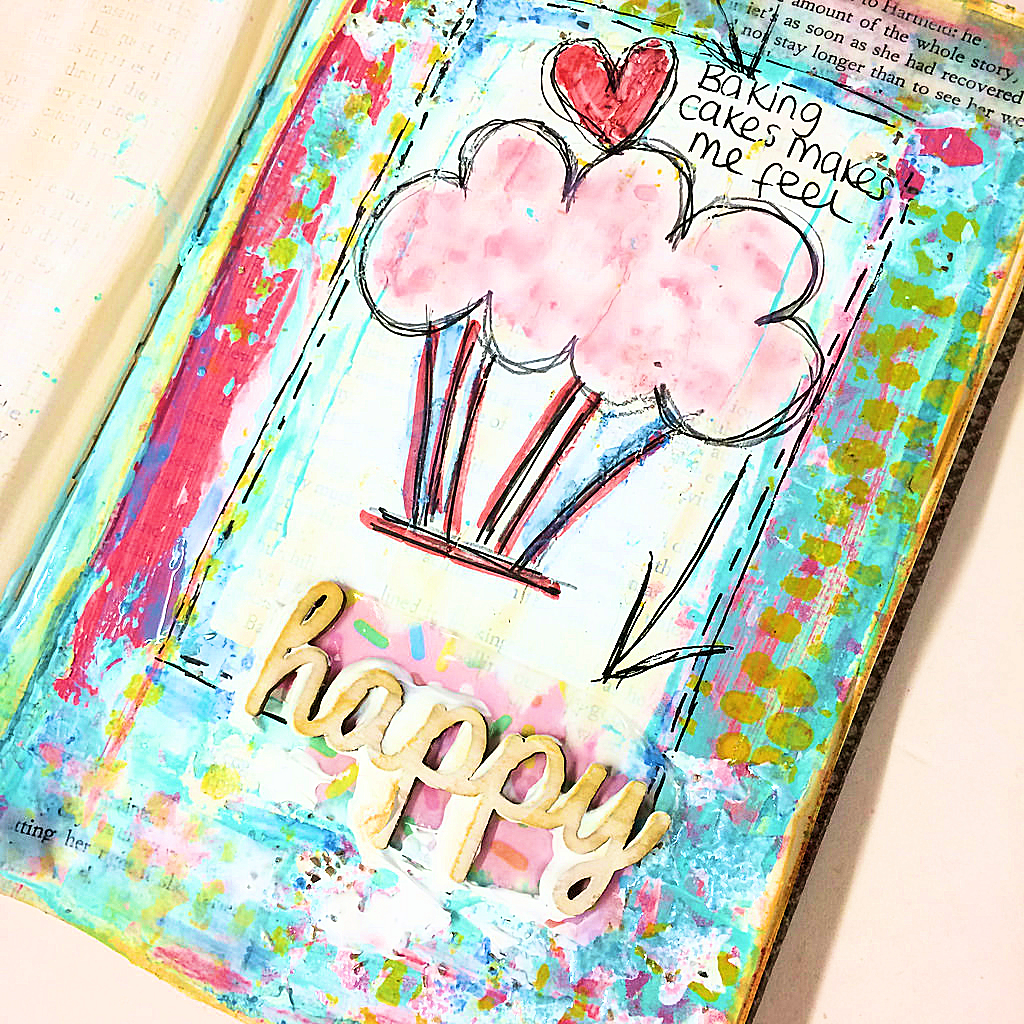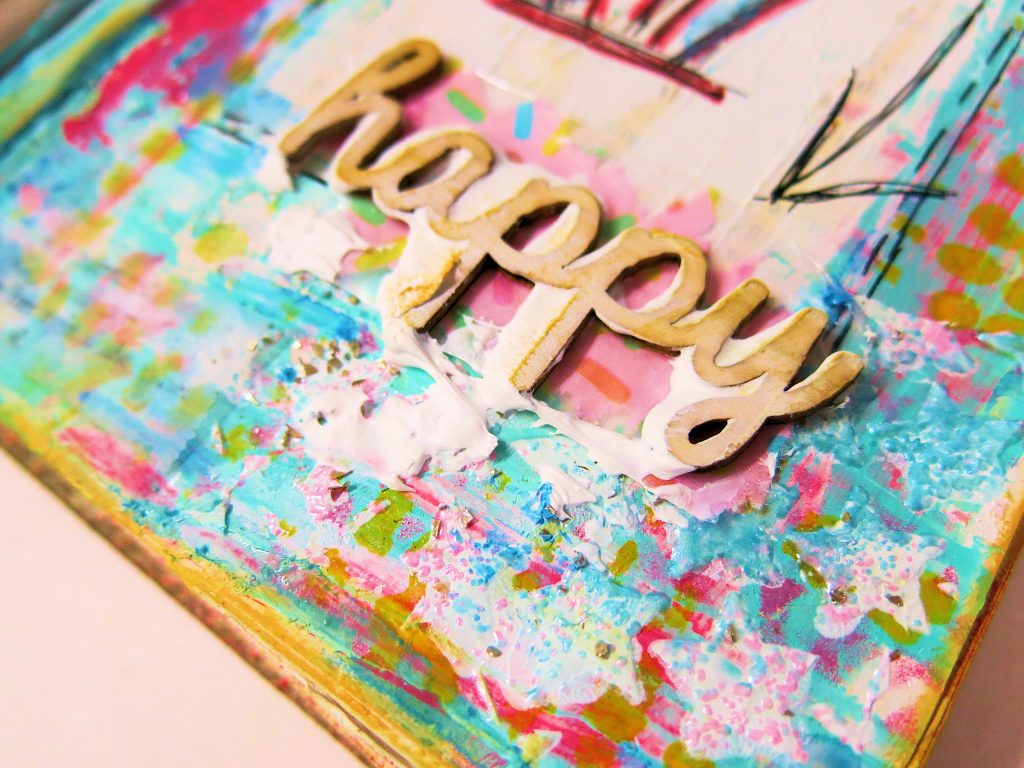 I highly recommend doing this. It's so relaxing just to play and experiment. I am now left with a very happy page in my journal and I walk away feeling very happy with myself for allowing me this play time.
Have fun xx