Autumn Scrapbooking with Vicki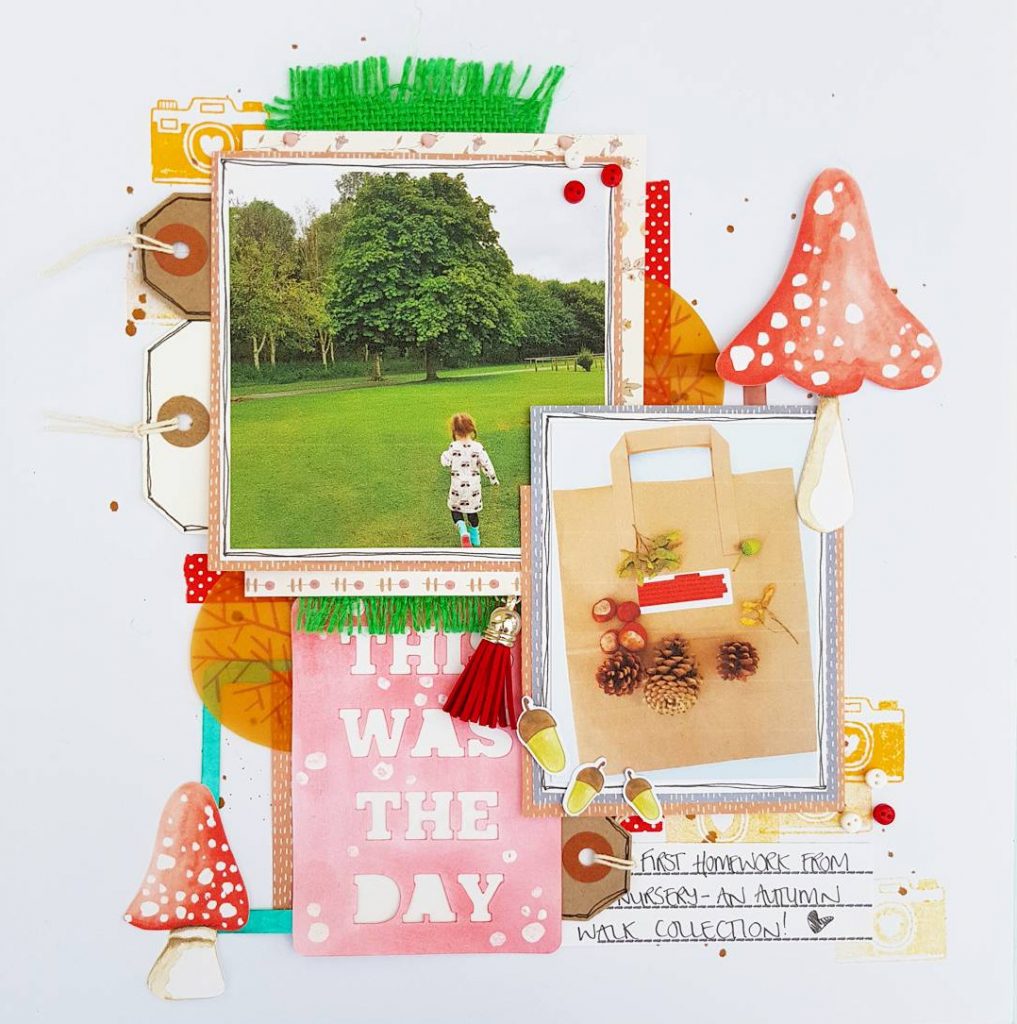 Hi,
It's Vicki here, I've made this scrapbook layout using some of the bits from September's box!
First I worked out where I wanted my photo's to go and then used the camera stamp in the top and bottom corners. I dropped some distress stain on too.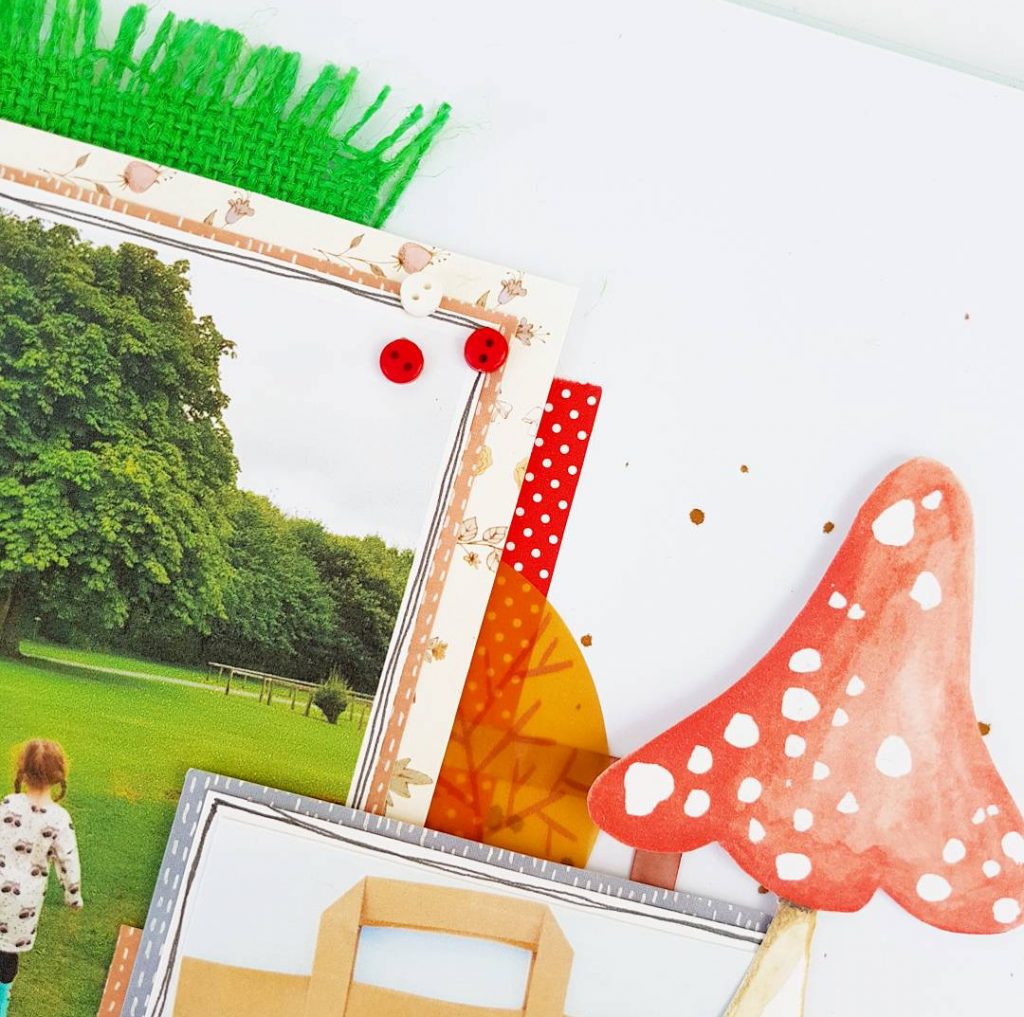 I backed my photos onto some coloured card and used sticky foam to keep them in place. I cut down some green hessian and tucked it behind the main photo. Using the foam makes it easier to tuck things underneath.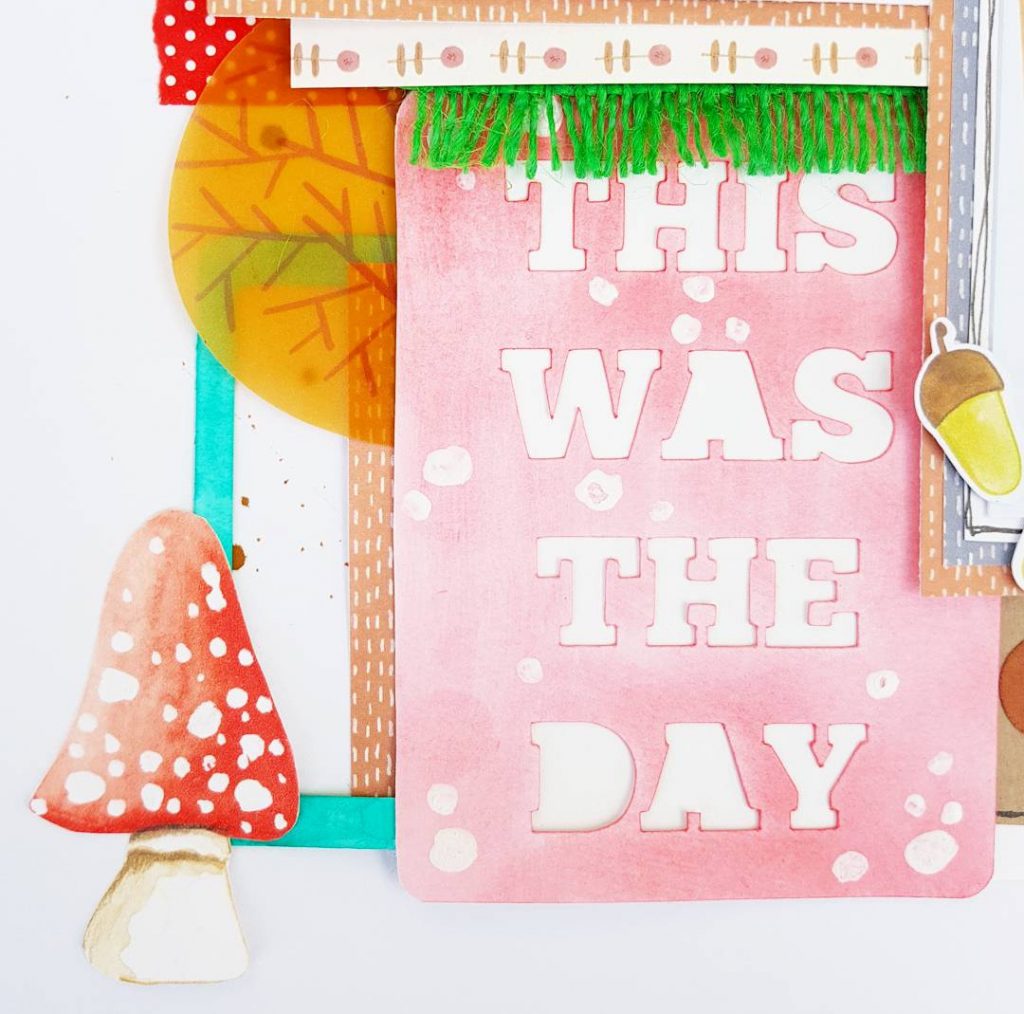 I tore a strip of the red washi from the sticker sheet into a few pieces and popped it in different places just under the photos as well.
I love the tags in the kits but always have lots leftover so I've cut the tops off 3 and stuck them along the side.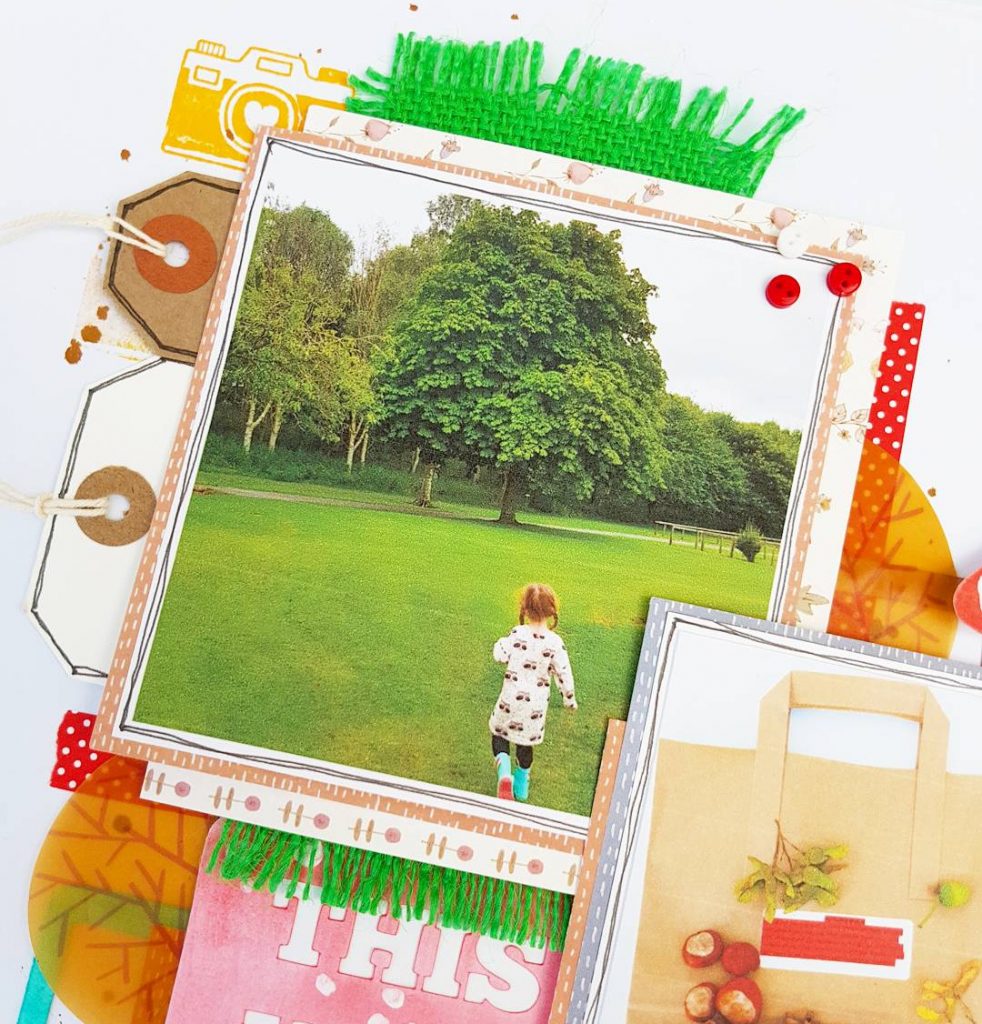 I gave the 'This Was The Day' journallinging card a quick paint and popped some white spots on to make it look more like a toadstool! I covered the back with white card so the words were all the same colour.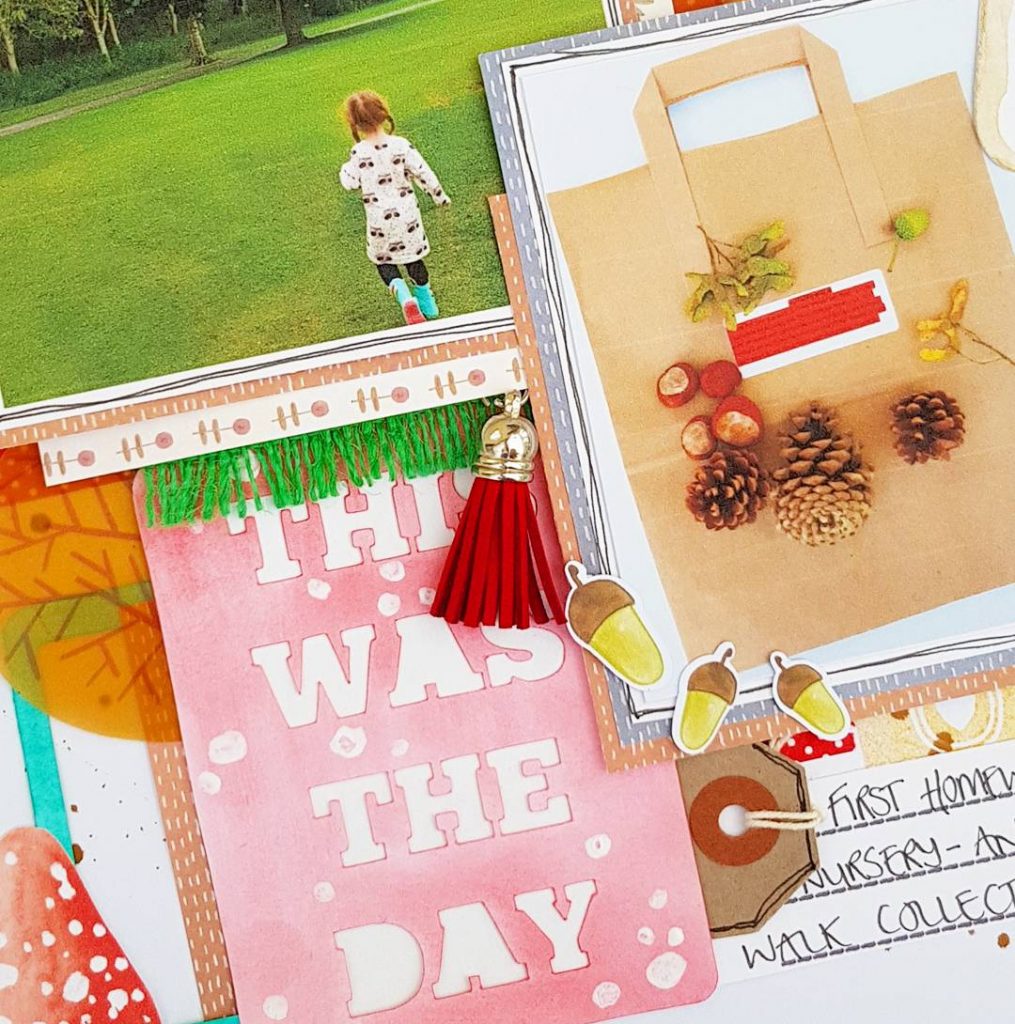 Finishing off I used some die cuts and vellum I had and glued them on.
The tiny buttons are so cute so I've glued a few of the red and white ones on to match the toadstools. I took the camera charm off the tassel and used a glue dot to hold it in place.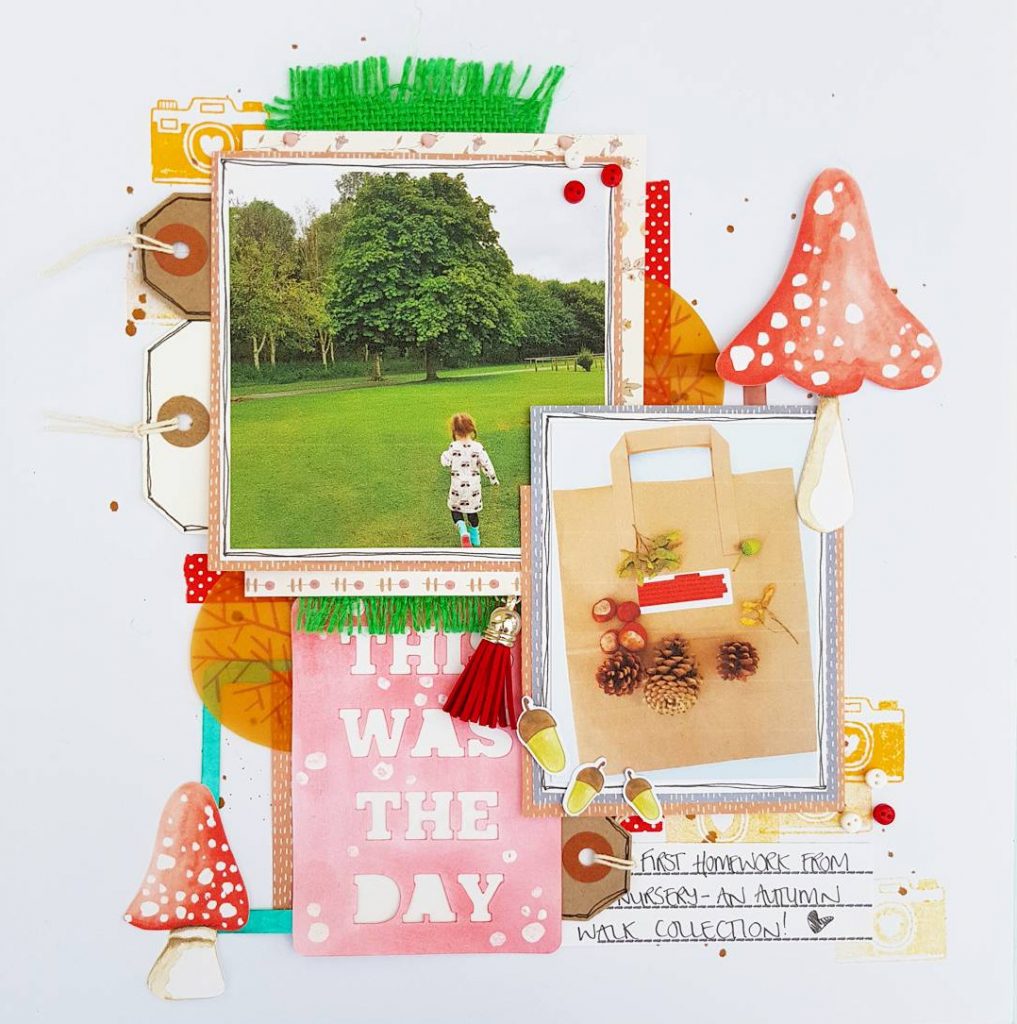 I'm not sure I'll want to document every time we get homework but I think I'll enjoy remembering the first time!
Thanks
Vicki