Autumn Travellers Notebook – Guest Designer Tammy Chernobieff-Goodwin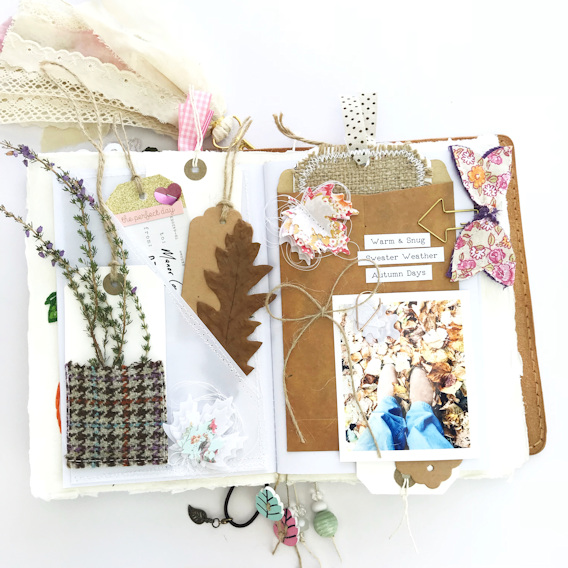 I'm really excited that Tammy said yes to being a guest designer this month. Her projects are amazing!!
I'll had you over to Tammy now….
"Hey there guys, it's Tammy here with you today. After seeing all the sneaks on Instagram, I couldn't wait to get my hands on the October 'Pumpkin Pie' Kit".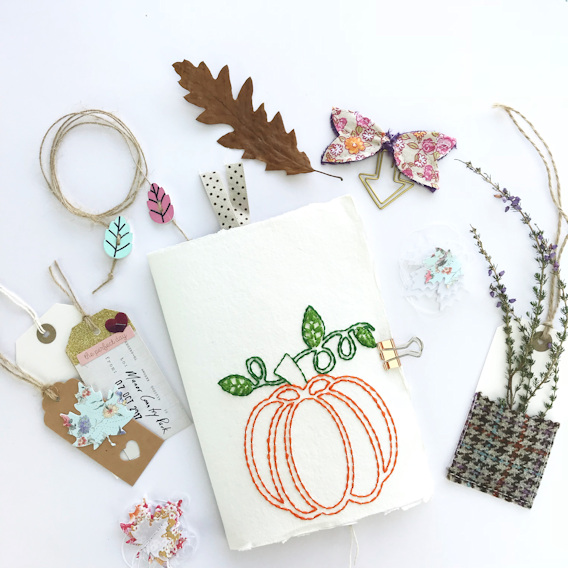 "After this little beauty arrived on my doorstep and after tearing through it like a crazy lady, I decided the first thing I needed to do was create an A5 travellers notebook to hold all the pretty things. I hand embroidered a sweet, seasonal pumpkin with the colours of the kit in mind. The DIY packet in the kits are always my favourite part and this month was no exception. The fabric is so lovely and I knew it would look great backed with some Harris Tweed I have in my stash and turned into a bow. I made a simple bookmark out of organic hemp cord and the wooden leaf embellishments from the kit. I used the 6 x 6 paper provided this month along with some vellum and my Big Shot to create these stackable leaf embellishments. Finally, I decorated the large tag with some more Harris Tweed. My kids love to collect flowers and leaves when we are on family outings and these pockets always show them off so nicely".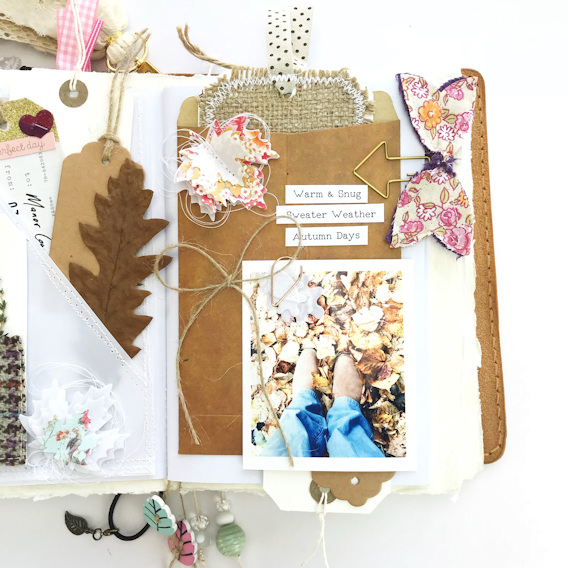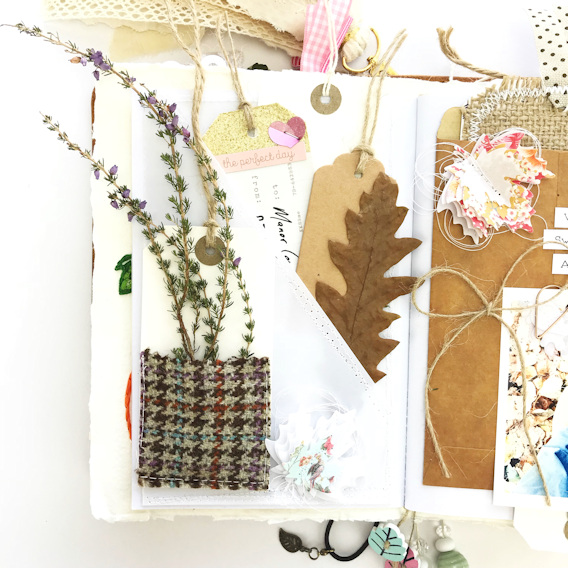 "I hope I have inspired you to create something lovely with these kits. I will be sharing more projects in the next couple of weeks on Instagram. You can find me on Instagram – 6happy1s and also sewmidori for more Lollipop Box Club fun. 
Thank you so much for stopping by. Until next time, take care of yourself". 
Tammy 
XOXOXO