Becky's Family Planner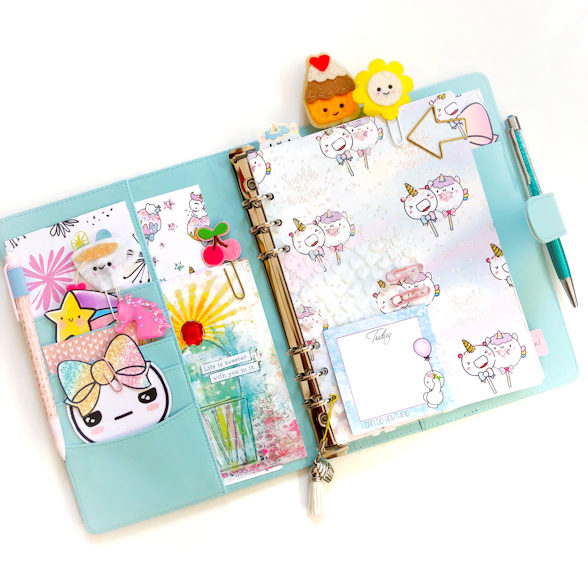 Hello, I'm so happy to be sharing my planner with you.
I am using this stunning blue A5 planner as my home/family planner. I really like this size as it allows plenty of room for writing to dos, list, plans etc but I can still pop it in my bag and take it on the go with me if needed.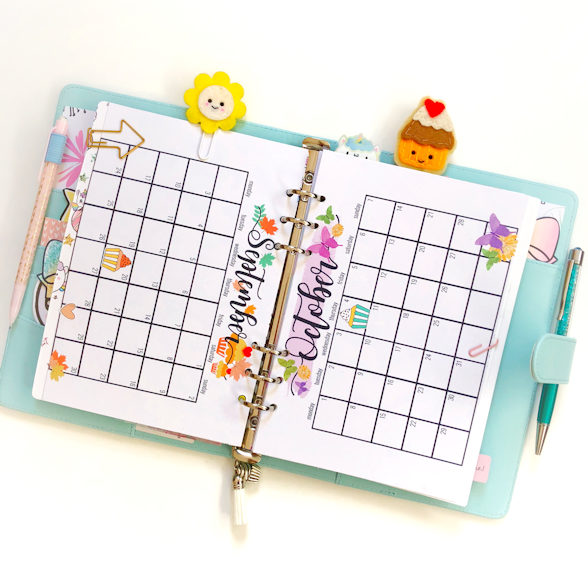 I keep the current month and next month calendar at the front so I can easily see important dates, I don't keep a whole calendar in here as I am trying to keep this planner clutter-free and just keep to what I 'need', although I will still use cute stickers 🙂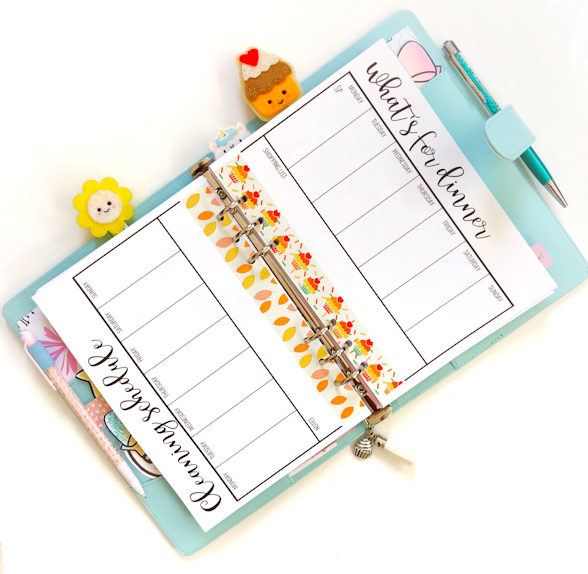 The inserts that come in the Lollipop Box club kit are perfect for this planner and I keep a few of the cleaning schedule and weekly meal sheets in here, having these have definitely help me stick to meal planning and keeping up with things around the house (which isn't always easy with 3 kids, 2 cats, a dog and a partner! lol)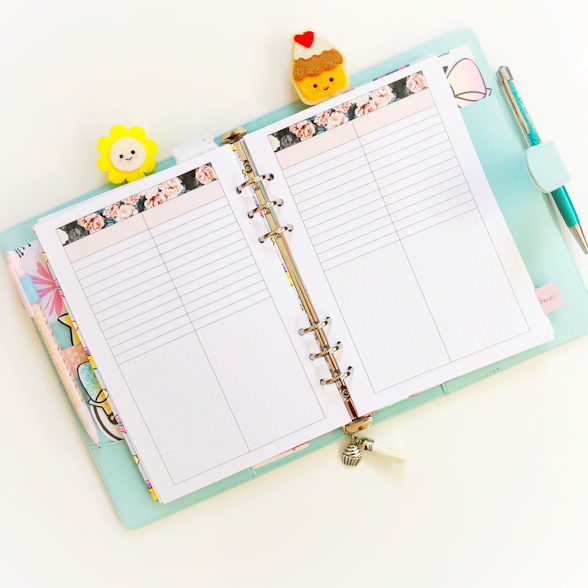 I then keep a few weekly pages in here where I scribble down everything I need to do, again I don't keep many weeks in here, just the current week and a couple of upcoming weeks worth.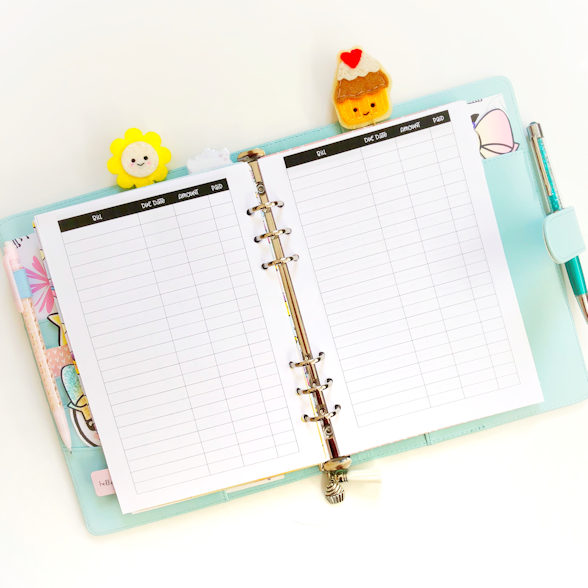 I also have a section for bills and finances, things I need to buy and a whole bunch of list pages and note pages. I use the list and note pages a lot, I keep lists for everything! Lists of what I need to buy for the kids, things that I want to get rid of or sell, project ideas, activity ideas, EVERYTHING!
I hope you have enjoyed seeing how I use my planner, I find so much inspiration in other peoples planners and if you plan I would love to see your's.
Becky x