Book Ring Journal Page – with Vicki
.
Hey Everyone,
.
I've made this page in my book ring journal.  It was our first ice cream of the year and we enjoyed it at one of our favourite places.  It's so nice to be able to venture a bit further afield now and we're definitely appreciating the simple things more.
.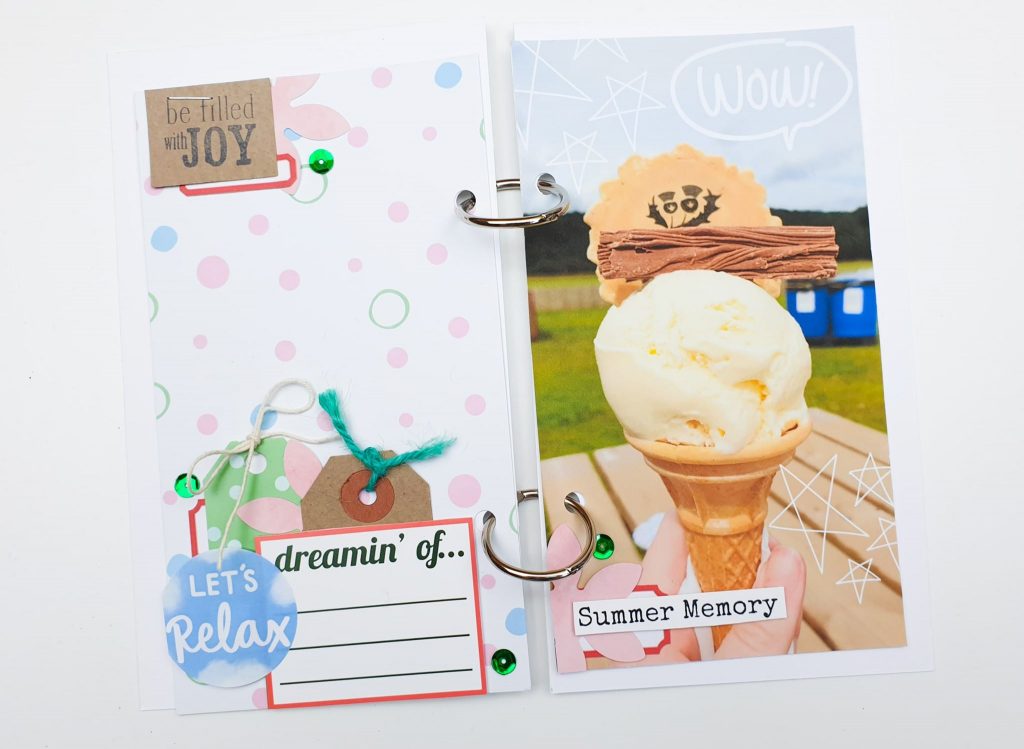 .
Before printing my photo I edited it in the Canva app I have on my phone.  I added the white stars and 'Wow' speech bubble. I love it for using over photos like this.  It's like using digital stamps but it's free and easy to use on your phone.
.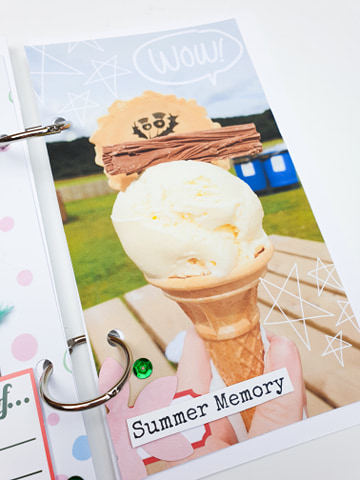 .
I've layered up a couple of tags on the bottom of the left page.  I've used some string to make a bow and frayed some of the green twine for the top of the brown tag. I put some 3d foam to the back of the  'dreaming of…' journaling box from the embellishment postcard.
I cut the two pink flowers in half and made small embellishment clusters with them at the top of the left page and bottom of the right page.  The sentiment under the ice cream I've cut out from the second postcard in the treat bags.
I finished off adding a few green sequins!
.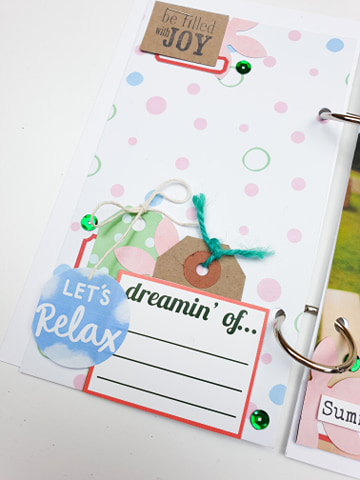 .
I love using this kind of journal.  It means I can heavily embellish the pages and don't have to worry about the book falling apart.  I also don't have to journal in date order and can go back and forward adding things in.
I'd love to know how you like to journal!

.
Vicki