Cambs Planner Con – Are You Coming?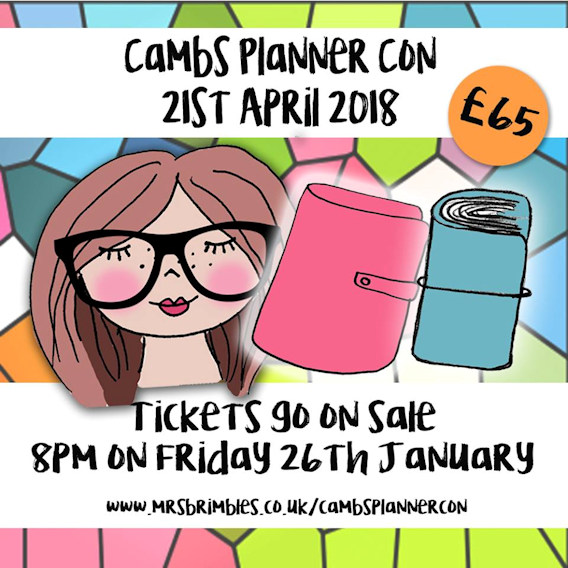 I'm so excited that Anna (Mrs Brimbles) is organising/hosting her Planner Con again.
Last year was so much fun. I was so nervous about going, but I think most were feeling like this, especially as most were venturing there alone. Everyone was so friendly, it was such a fun atmosphere and so much fun.
Lots of time to chat, giggle and shop!! There were also inspirational talkers and workshops too.
This year I am attending and will be giving a talk. Right now I'm so excited, but I know nearer to the time I will be super nervous. But knowing how lovely everyone was last year I know it will be fine.
Please visit Anna's site here for more info. And I hope to meet lots more of you there this year.
Lisa xx