"Cozy" Journal Page by Emma Kate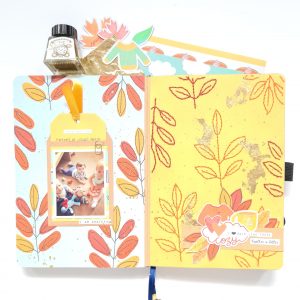 Hey Lollipop friends, I'm back with a journal page to share with you today, & it all began with the beautiful leaf patterned paper in this months "Snuggle Season" kit. I liked that the plain yellow paper picked out the yellows within the leaves but I wanted to add more, so I hand-stitched in in embroidery thread leaves to echo that of the patterned paper.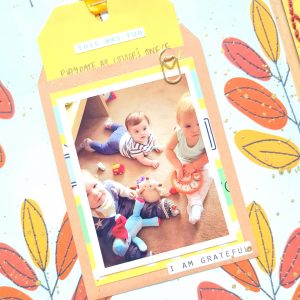 On the left-hand page I created a pocket using the wage-slip envelope, then using the same yellow paper I made a tag which I used as a journal spot. Next, I created a embellishment cluster in the bottom corner of the right-hand using the ephemera pack & stickers from the word phrase sheet.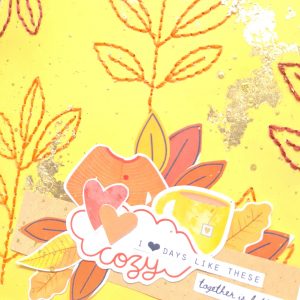 To finish I added a flourish of gold leaf & gold ink splatters, the gold works so well with the autumnal colours of the kit! How have you guys found the gold leaf? I must admit I found it a bit fiddley at first but now I'm a complete convert, a lesson learnt tip for y'all do not have your window open whilst using it!
Much Love,
Em
xxx