Creating Rainbows with Becky
Hello,  Becky here today.
When I opened my January kit and saw all the bright colours and rainbows it instantly made me smile, looking through the kit I felt inspired to do to do a page about the happiest, smiliest person I know.
Mine is my god daughter, she is almost 2 and she is such a ray of sunshine, a little rainbow in her own right.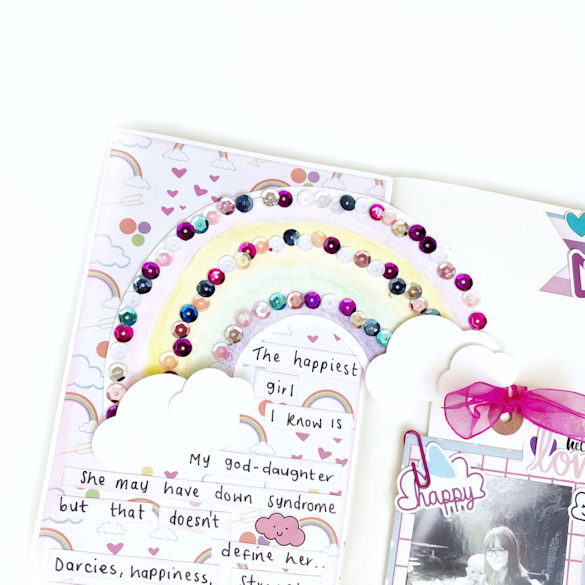 I love the rainbows in this kit so I decided to make a large one as a focal point of the page, I took inspiration from the postcard Lisa made and water coloured my own rainbow and cut it out then added some of the sequins and some clouds.
As you can see I added one of the patterned papers to one side while I kept the other side plain. I layered some of the other papers and a tag and added my photo. I went for black and white as I feel it gives a good contrast and makes stand out against all the bright colours.
To finish it all off I used lots of the stickers and die cut pieces around the photo as well as some of the ribbon for the bow on the tag.
For the journaling I wrote on plain paper and cut it up to fit on my page.
I hope you have so much fun creating with this kit.
There are still a few of these rainbow kits available here.
Becky x