Creative Journaling – I Dream for Ice Cream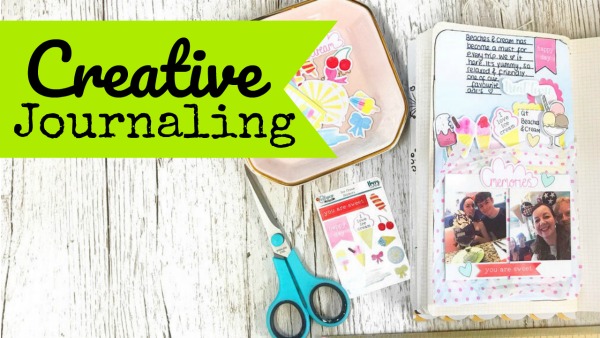 Hi, I have a creative journaling challenge for you today.
The challenge is to scrapbook/journal using photos that are either imperfect or not your favourites. Maybe photos that you wouldn't usually choose, but they tell a story. You can also watch the process video here.
I chose these 2 photos below. It's one of our favourite places to eat in Disney 'Beaches and Cream'. It's a very small but fun diner where they serve amazing ice cream sundaes and great sandwiches too. I always go for their chili cheese fries. It's my favourite thing ever!
My photos weren't the best though. I tried to squeeze us all in for a selfie which didn't really work and when I took a photo of the kids, Hollie stuck her tongue out. Kids! But I felt it was a shame not to use them as I wanted to document this place and how much we love it.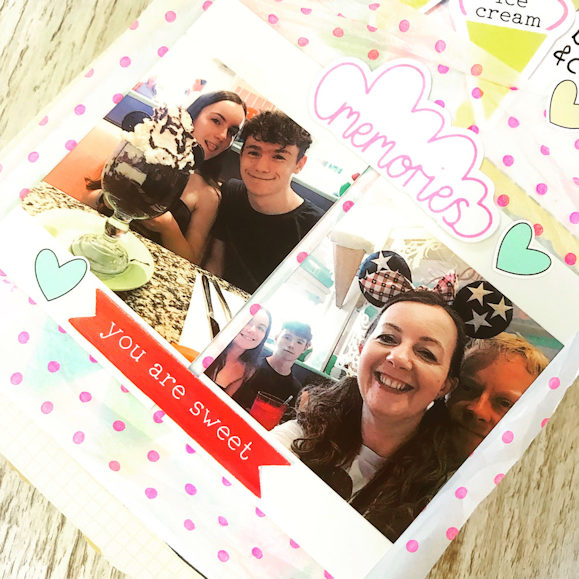 I used pieces from the new August Kit – ' I Dream for Ice Cream'
These colours were just so perfect for my page. I used some of the stickers, the die cuts, papers and even the tissue from the packaging.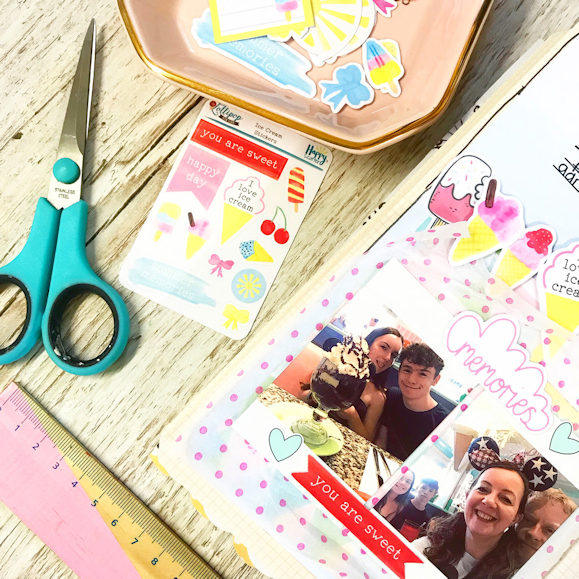 I backed some of the stickers on to paper and cut around them and attached with 3d foam tape so they became more like embellishments rather than just flat stickers and I added some journaing lines to journal on.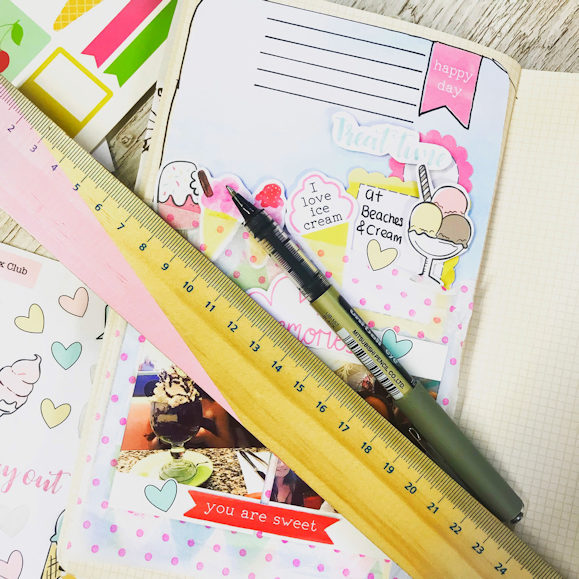 I'm really happy with this page. It's bright and happy and I'm so pleased that I documented this visit.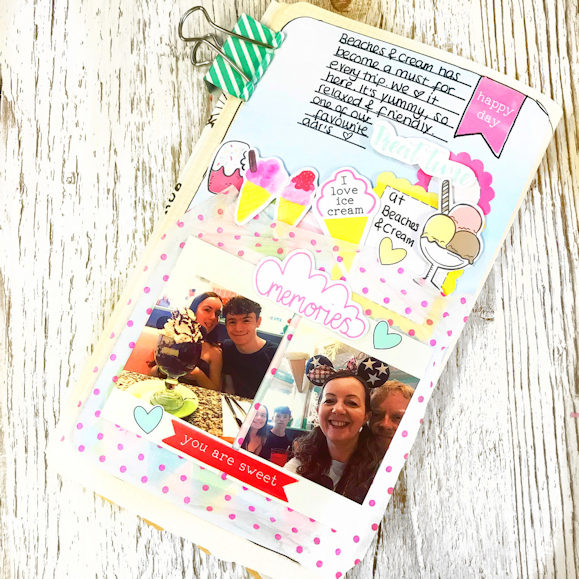 If you would like to join in with this challenge, please head over to our Chat Group here. We'd love to see you using your 'not so perfect/least favourite photos' for this challenge.
Thank you so much. Don't forget to catch the video here.
Lisa x