Mini Books – What, How & Why???
Hi! I've had this thing for Mini Books for absolutely years. All the way back to when I was a kid and were sticking photos in little books I made not realising what scrapbooking or mini books were or that they were even a thing.
A mini book is basically a small project. Where as with scrapbooking, traveler's notebook, project life is a larger on going project that would continue over months or even years and is often not always themed, a mini book tends to be less photos and a something that is made much quicker and often is themed/made for a particular purpose. Like a birthday, holiday. I like to try and make mine in the one sitting.
I'll show you some examples of the different types and theme.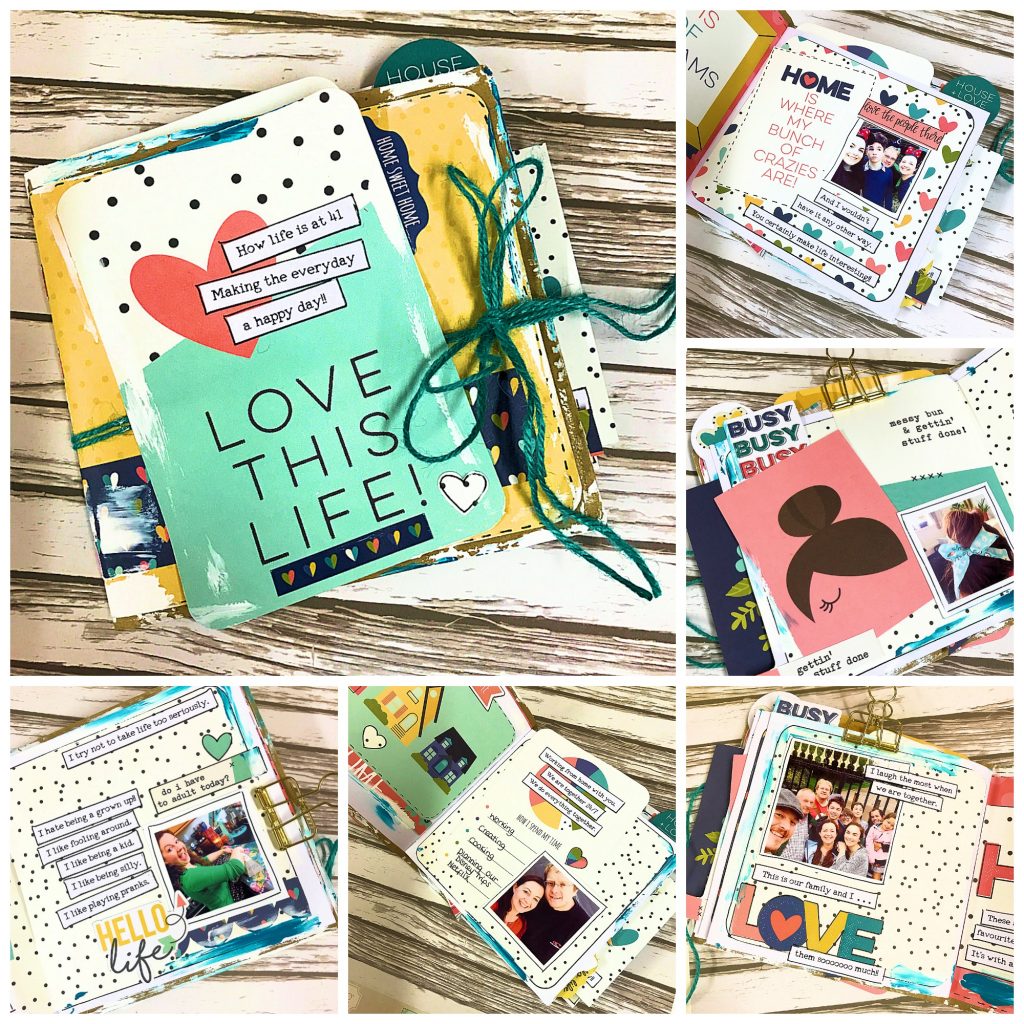 I'm going to start with paperbag minis. It's basically a book made using paperbags. These are really fun as you can fold the bags over to create pages and use the openings as pockets. You can see a video of this book being made here.

I love making Halloween themed mini books. I've made them for many years now. I like to photograph the kids dressed up and what we've been up to that year. This one here is a small consortina style book.  These books are really and fun and easy to make. I have a video showing you how here. This is the book from the video below.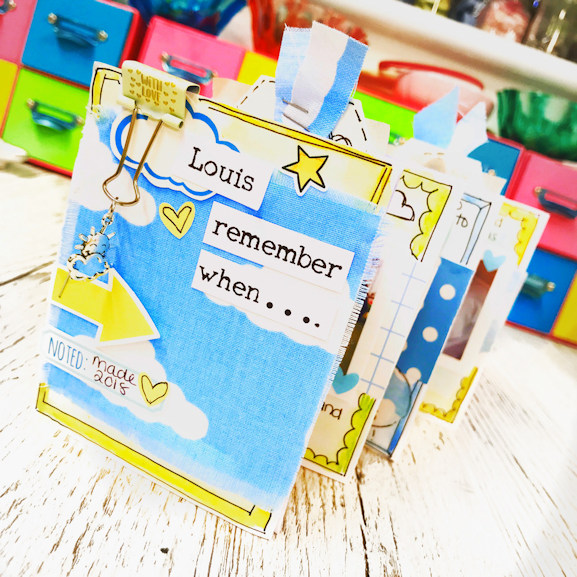 One of my favourite ways to create mini books is by just using up scraps and whatever papers and stash I have, adding holes at the side and tying together with ribbon. It's a great way to use up stickers and embellishments too.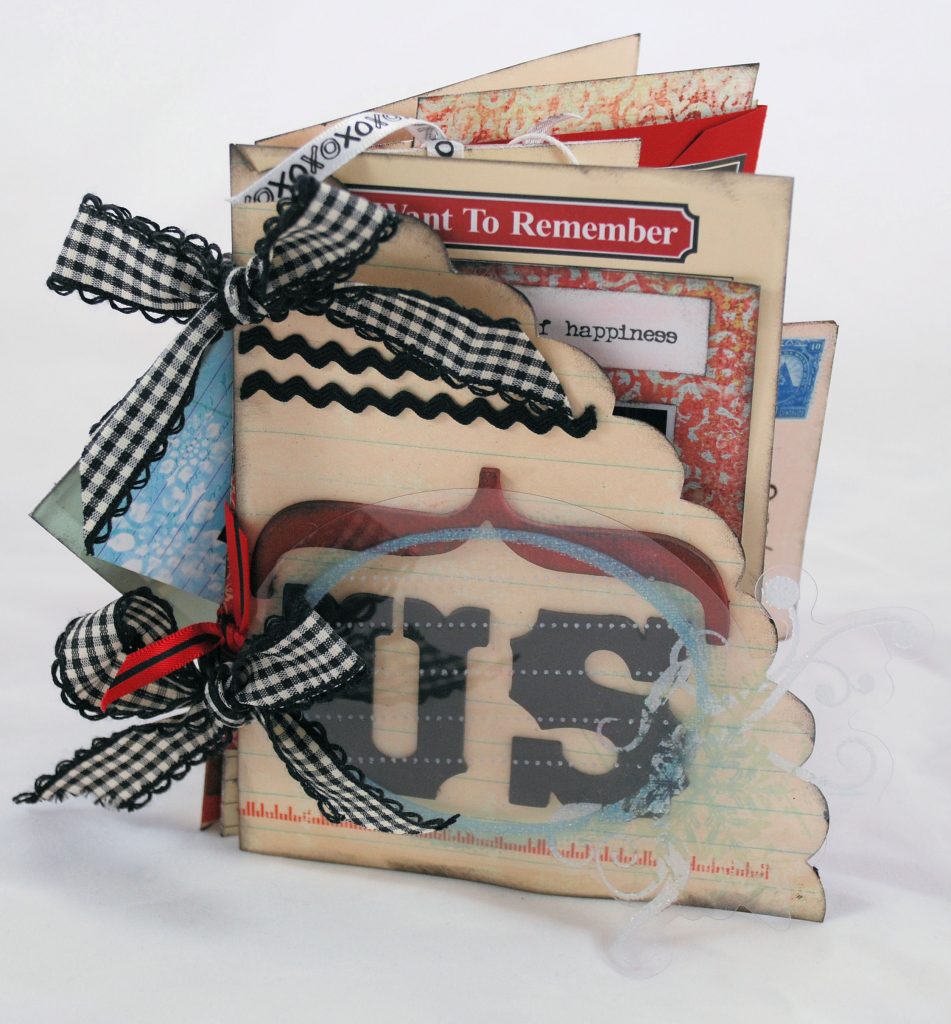 I made this one for bits and pieces and gave it to my husband one year on our wedding anniversary instead of a card. I quite often like to make mini books to replace greetings cards.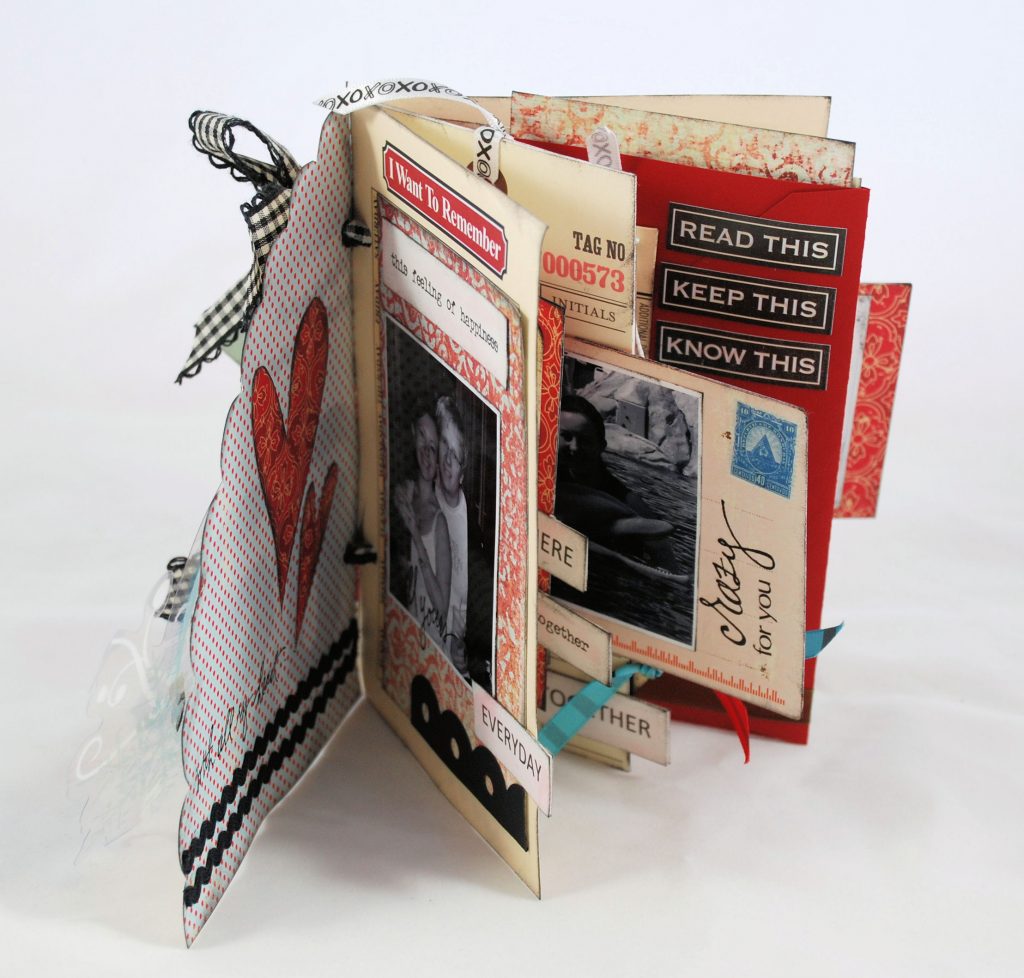 I've always liked to make a book for the kids as they've finished their schools.
This one has been bound together with wire rings. The key is to organise your photos throughout the years. I file my photos that I take on my pc by year, month and day. Then when it comes to making projects like this, it's really easy to find and print off your photos.
I used some ribbon across the front of this book to keep my daughter's merit badges.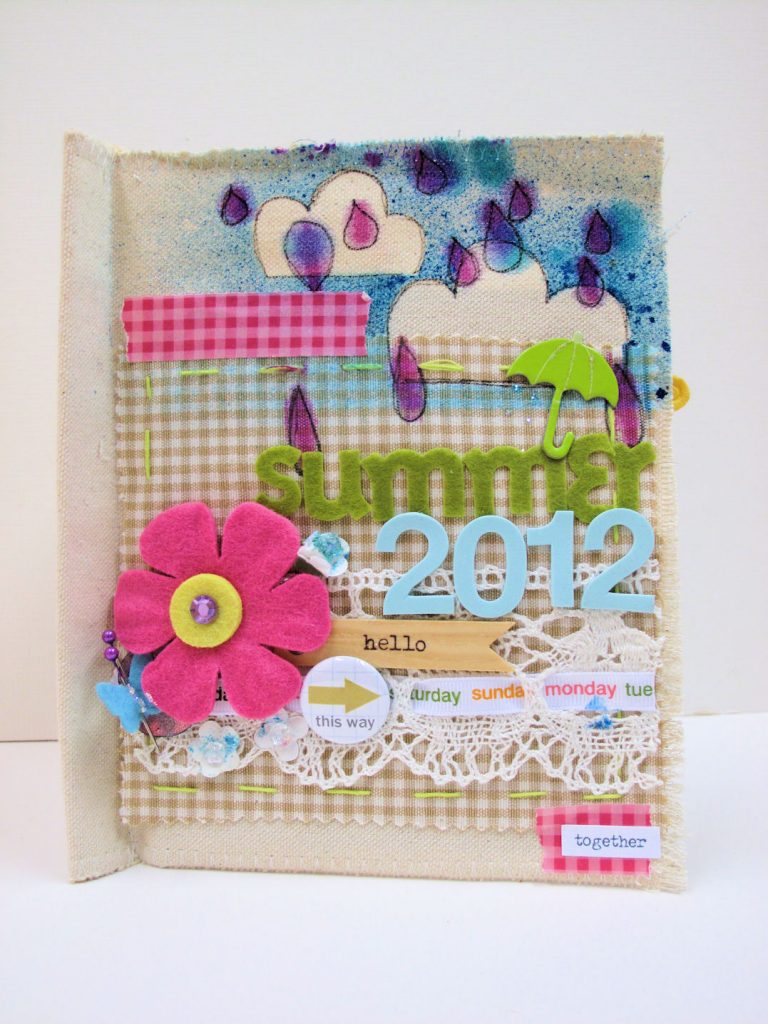 Fabric mini books are really fun to make. The pages are cotton and sewed together at the spine.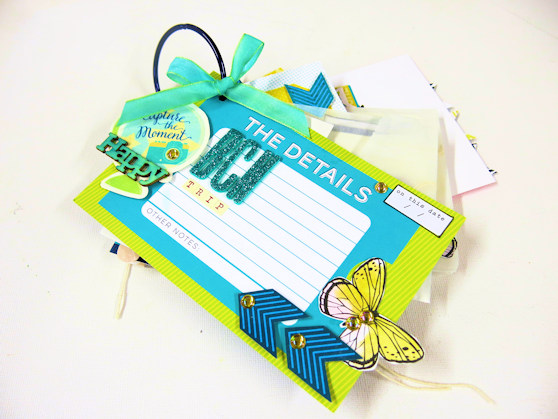 It's really nice to make mini books as gifts. If you've had a fun adventure with family or friends, you can include photos or as I did here, I made this book for my friend as a birthday gift who was going away on a mini city break and I left the spaces for her to add her own photos and journaling when she got back.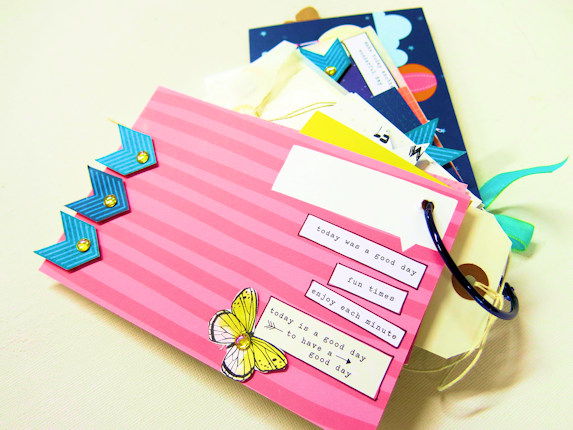 This is one of the easiest ways to create a mini book. One hole in the top with a big book ring going through to keep it all together.
You can watch the video of this book being made here.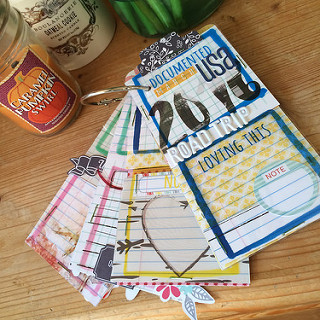 One of my favourite themes to create minibooks for are our trips. It's fun to print off a few photos and make a quick minibook. You have a lovely momentum of the trip and something that you can show to family. Scrapbooks can take me years to complete, so this is a quick way to complete a book.
This particular mini book is my favourite trip book so far. You can watch me making it here.
As you can see, there are so many ways and reasons to make mini books.
Why don't you give one a go this year. How about making a Summer 2018 book? You can document your summer adventures….picnics, walks, evenings out, movies you've watched…..
Don't forget to share in our chat group here.
Enjoy your adventures.
Lisa x