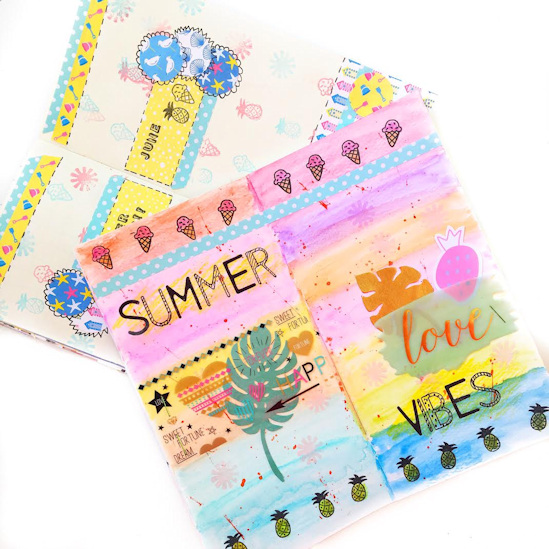 Hi it's Claire here today!
The colours in this months kit are amazing. I love bright colours, and they inspired me to do a couple of journal layouts.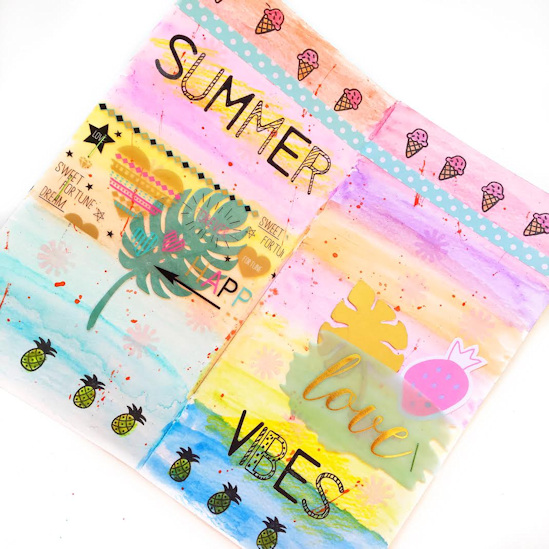 For this layout, I chose to do it in my water colour insert. I used watercolours from the pound shop and prepped the pages with vibrant colours. I then used the pineapple, and ice cream stamp as a border, and roughly coloured them in with pencil.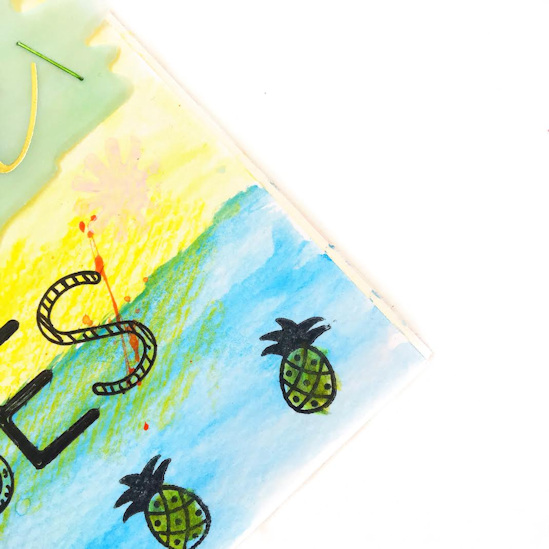 I like that it's messy, that's what this insert is for. Somewhere to be creative without overthinking everything.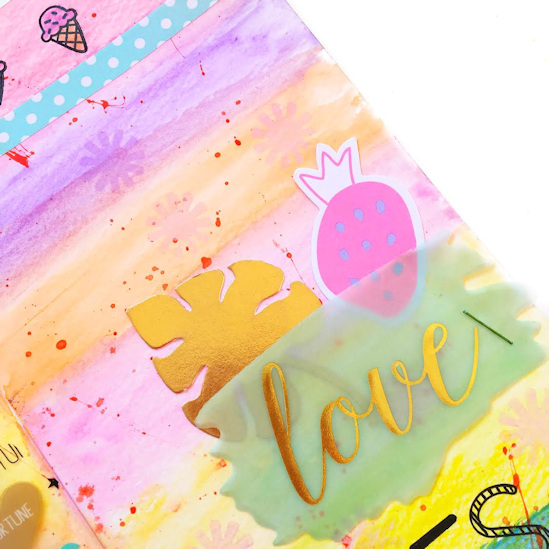 I used a pastel colour ink for the sun stamp in the kit, so it didn't pop out from the pages, but it left a nice effect.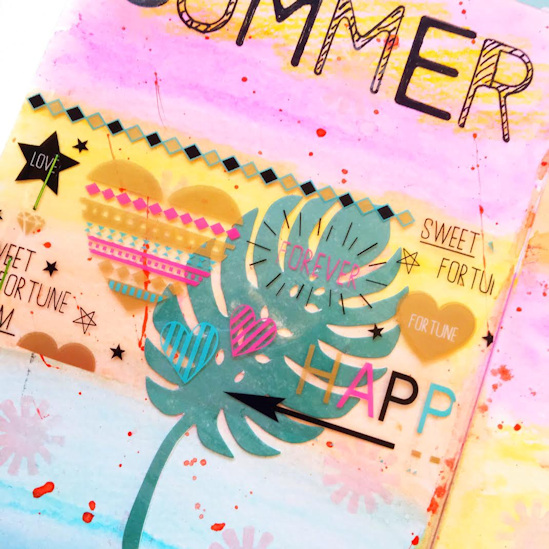 I then added a few embellishments, and stapled this see through bag to the page, which lifts so I can journal underneath it.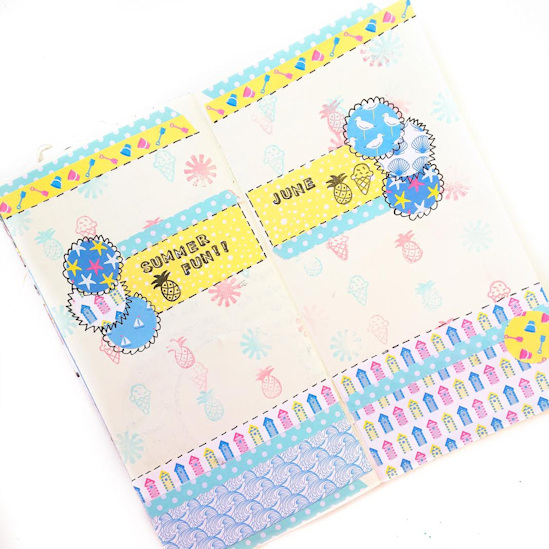 In my regular creative Insert, I cut pieces from the paper in the kit, and placed it in the page. This will eventually be filled with pictures and journalling.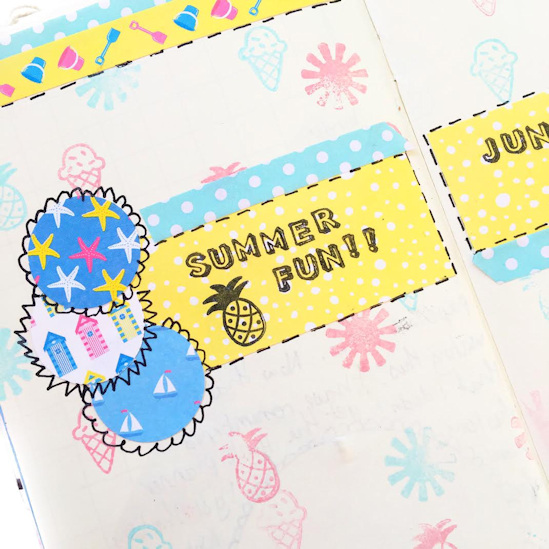 I hope this has given you a few ideas, and inspired you to get your paints out. I will be posting the finished layouts in the Lollipop Box Club Facebook chat group here, so don't forget to join us.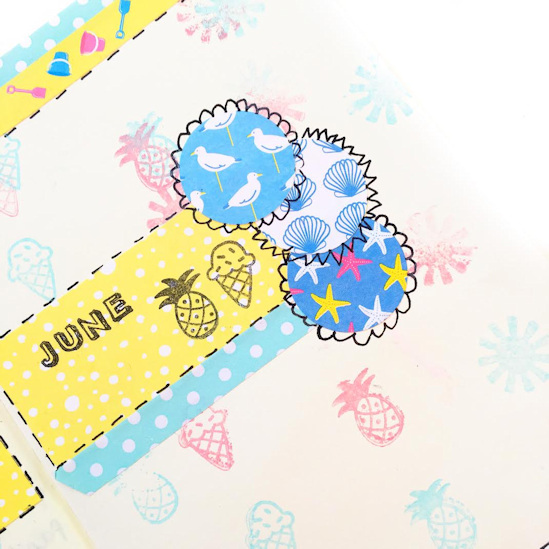 Claire x