Creative Journaling with Danielle – Time to GROW – with video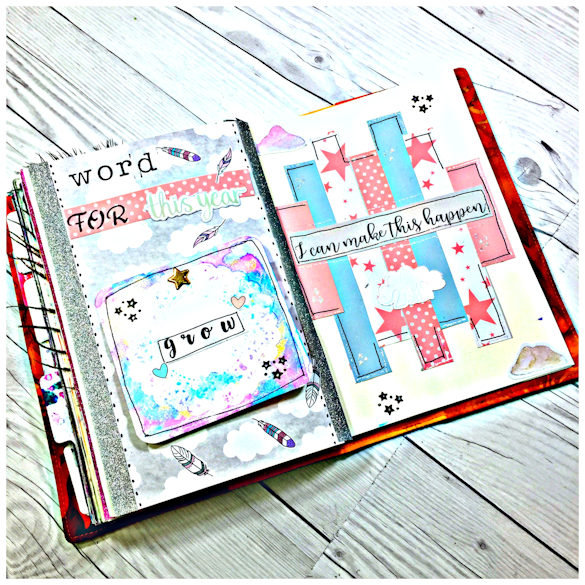 I have dedicated a page in my creative journal to my word of the year.
My word of the year is to 'GROW' (as well! There will be a lot of growing this year!)
I chose this word to build on my last word which was 'Open'. Now I've allowed myself to be open to new things, I'm going to attempt to grow as a person. Intellectually by taking courses – mainly for my job, I'd love to take a creative writing course though! – reading books surrounding my craft (writing etc). Socially by attending more social events and going out of my comfort zone. Creatively by finishing my ist novel, challenging myself creatively and try new things. Finally, emotionally by paying more attention to self-care – meditate, keep fit, regular pamper days, yoga/pilates.  
Much love and I hope you all have a lovely New Year!