MOTIVATIONAL MONDAY – Weekly Schedules – with video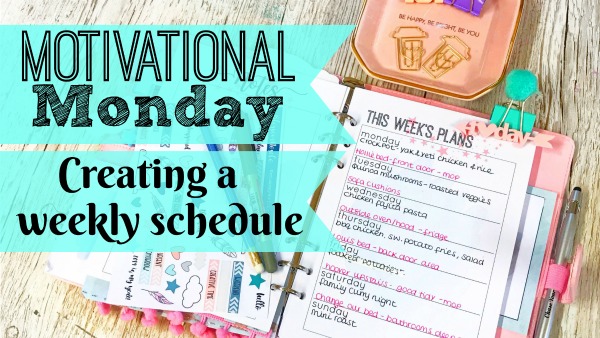 Happy Monday to you!!!
This weeks Motivational Monday video is all about weekly schedules and how they keep you organised and feel like you are on top of everything. You can watch this video here.
I find by having a schedule for cleaning and meals really helps me feel like I'm in control. This is how I manage my home whilst running a busy work life too. I also find by being organised it helps with saving money & loosing/maintaining weight.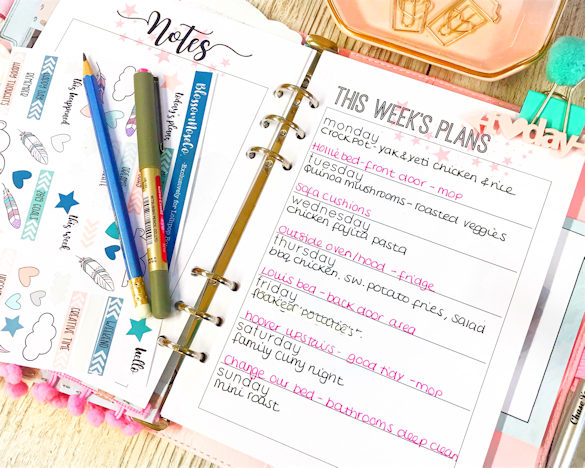 I love the planner insert packs that we sell here. They make my life so much easier. I love how organised I feel. You can view the packs here. They come with your full month's planner inserts with matching stickers too.
I hope you enjoy this weeks video and enjoy seeing how I use these pages.
Have a great week.
Lisa x