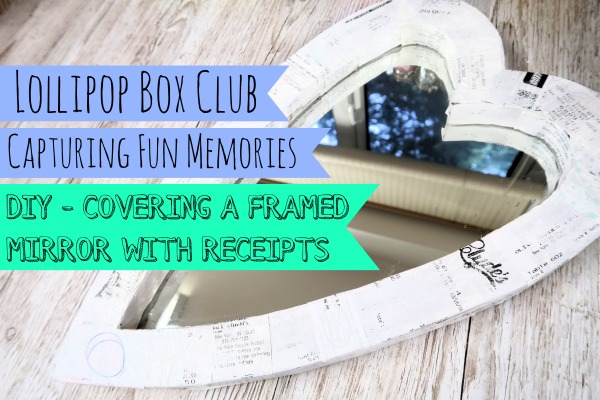 Hello!!
Today I am overlapping our monthly kit themes. We are combining last month's 'Capturing Memories' with this month's love of things handmade.
I was given a large mirror for my birthday a few years ago from my sister with the idea that we cover the thick frame with holiday receipts.  I absolutely loved this idea. I had a whole bag full from a US road trip that we took last year and I've finally gotten around to covering it. It's such a  fun thing to do.
I always say that you don't always need photos to remember something by and this just proves that point. Each receipt as I was sticking it down gave a me a whole memory of something fun.
You can watch the video of me creating this here.
And the Mod Podge that I used to stick down the receipts can be bought here.
I hope you enjoy!!   You don't have to cover a framed mirror either, you could also cover a photo frame, pin board or even frame a whole single receipt if you went somewhere special.
Give it a go!!