Apple Pie Flapjacks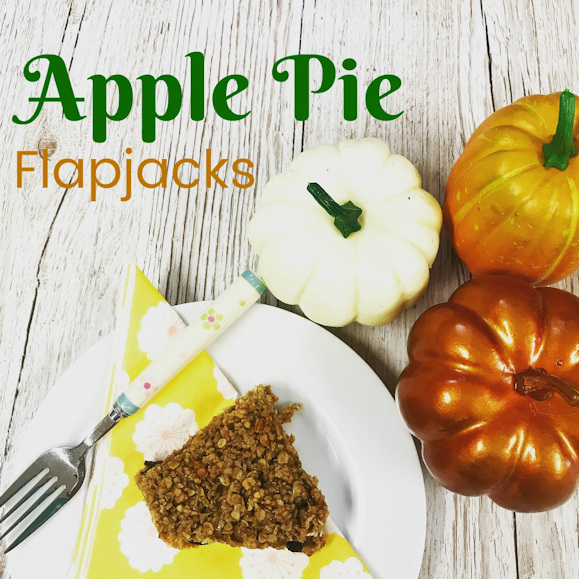 It's that time of year when we all fancy comfort foods. Warm, sweet and yummy.
This is a recipe that I found on Pinterest and have adapted to make it feel more Autumnal.
It's an easy flapjack recipe with a yummy apple filling. A good twist on the traditional flapjack.
If use use gluten free oats, it can be gluten free friendly too!
Here's what you need to make about 12 pieces:
500g Oats
250g Butter
4 Apples
150g Raisins
4 tbsp Golden Syrup
50g Muscovado Sugar
50g Caster Sugar
1tsp Pumpkin Spice (or Cinnamon/Ginger)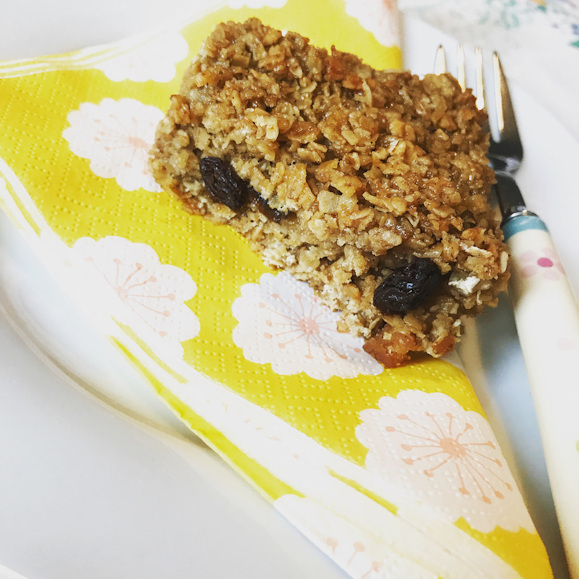 Preheat the oven to 180c /350f
Grease a baking tray.
Peel and chop the apples in to small cubes and place in a small pan with the raisins on the stove until soft, stirring so they don't brown. Should take about 5 mins.
Place the butter, syrup, and sugar in a large pan and stir until melted together. Once it's melted stir in the oats and mix until fully coated.
Now  I buy a pumpkin pie spice like these here when I'm in the US.  You can also make your own using this recipe here.  But failing that a mix of cinnamon and ground ginger is good too, or even just cinnamon will be delicious.
Mix the spices in to the oat mixture.
Spread half of the oats out on to the baking tray and press down. Add the apple mix over the top and spread all over. Now add the rest of the oats and press down again.
Now bake for about 20 minutes.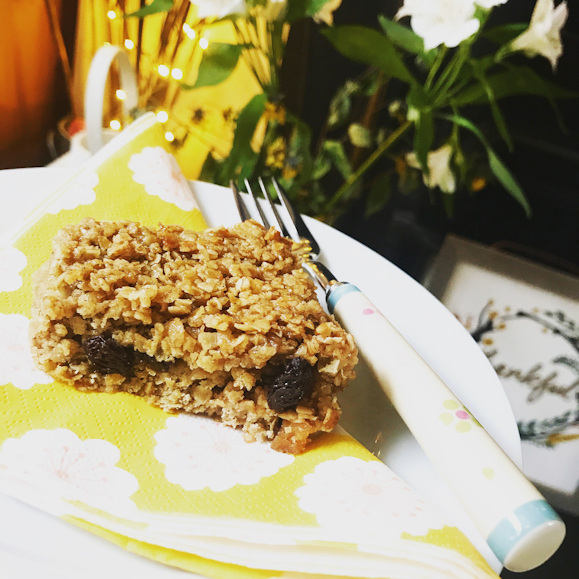 The flapjacks should be golden brown.
Leave for about 10 mins before removing from the tray, then once removed cut up in to pieces. It's so delicious when still warm.
This has been a family favourite this Autumn and is great for packed lunches too.
We hope you love it!!