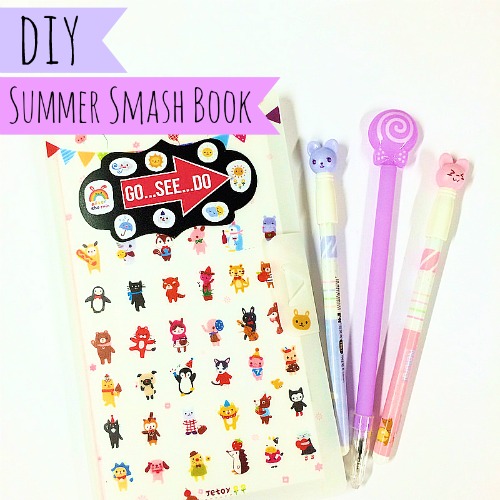 I've been so looking forward to making this project.
This is a project in progress, but I'll show you where I am up to….
If you received the June Kit, then you would have received one of these fab sticker books (aren't they fab?!) If you haven't received one yet, I think there are just 7 left now, you can grab one here.
Anyway….on to the smash book…..
This is how the book started off…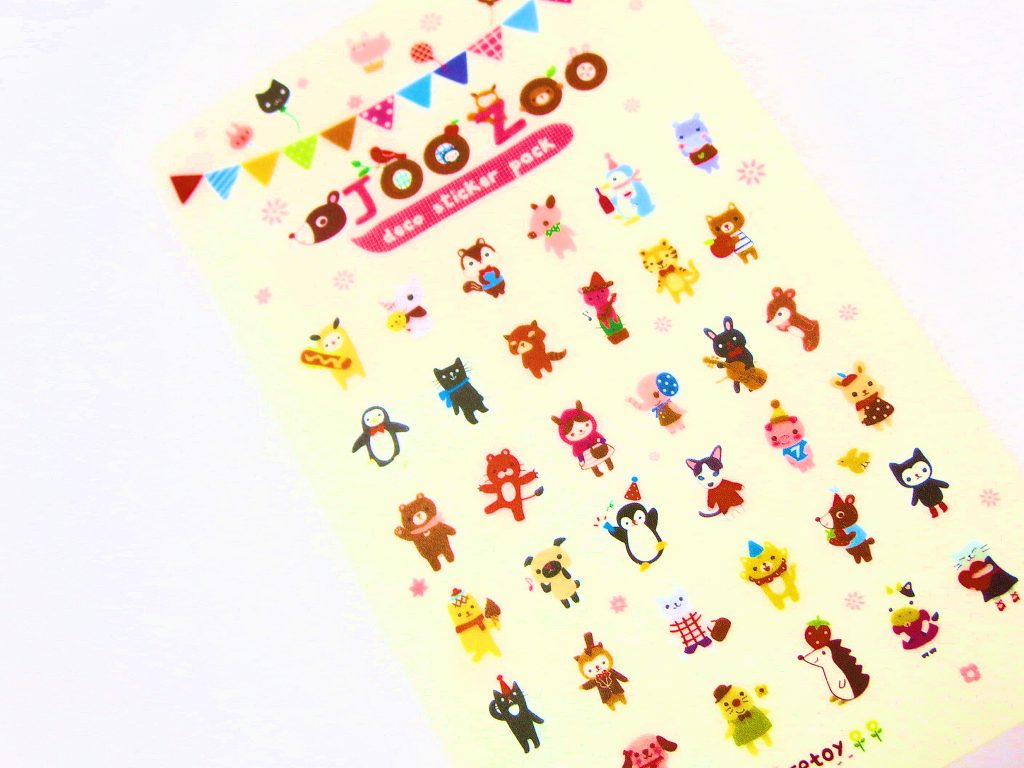 And inside there are lots of clear plastic pockets and these are full of sticker sheets (8 sheets in total)….LOVE these sheets of stickers!!
I've decided to turn my book in to a kind of Summer Smash book. A place for some basic documenting over the next 3 months, nothing fancy, a few photos, a little journaling and the pockets inside the books make it a great place to slot bits and pieces inside. It's fab!
I prepped my white pages first.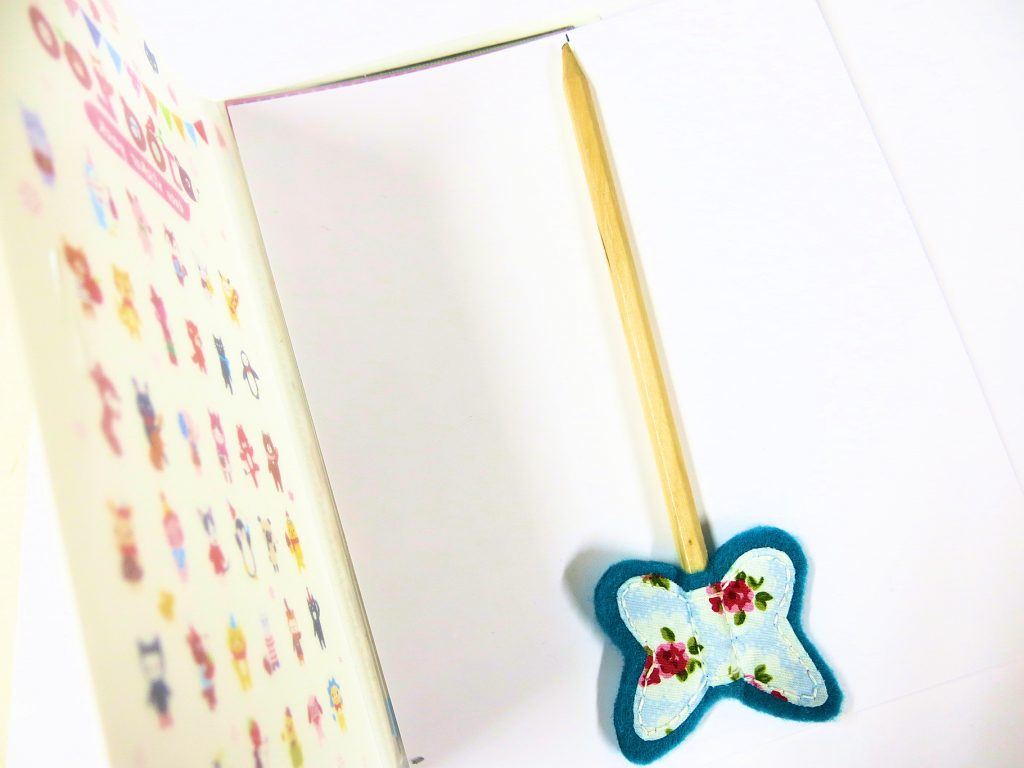 I measured up some white card stock, marked off with pencil where I need to cut and then trimmed it down to make my pages. These can then slot inside the pockets.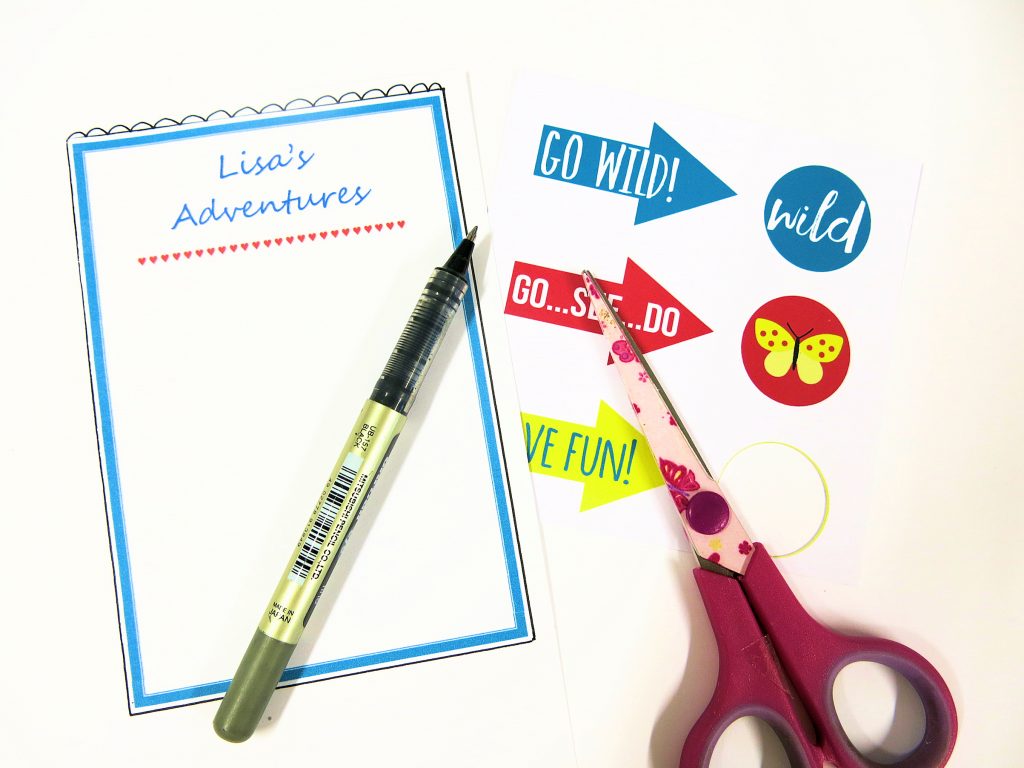 I then went on to decorate my first page using the personalised list in the kit and the embellishment sheet and some simple doodling.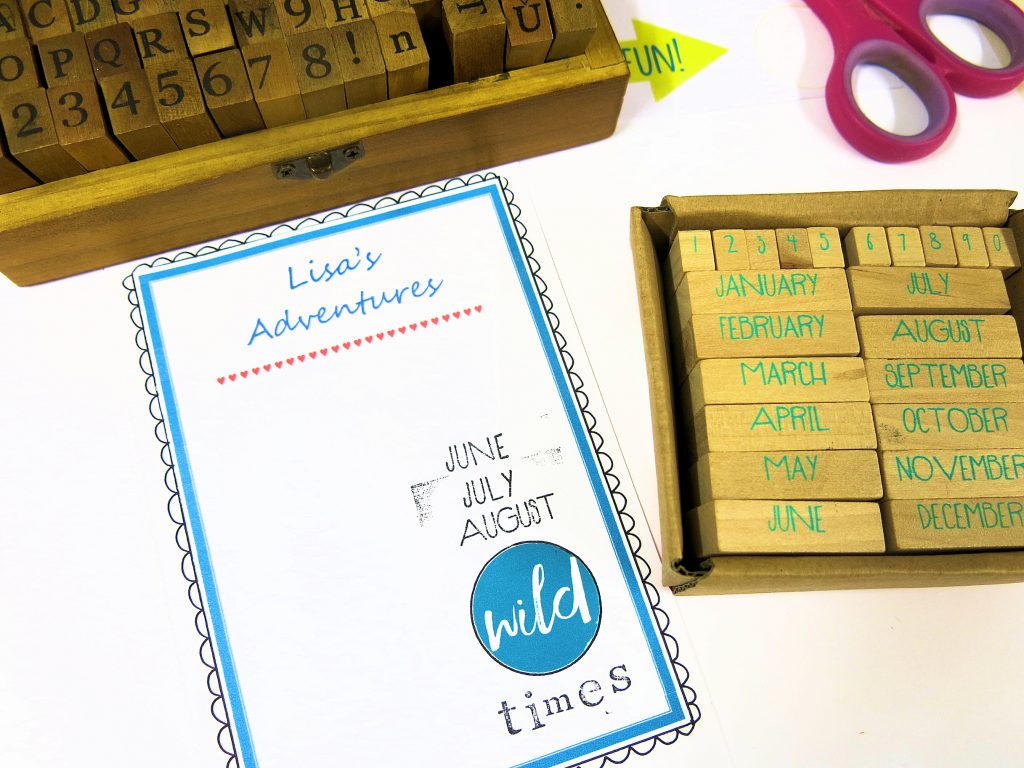 I added some stamping…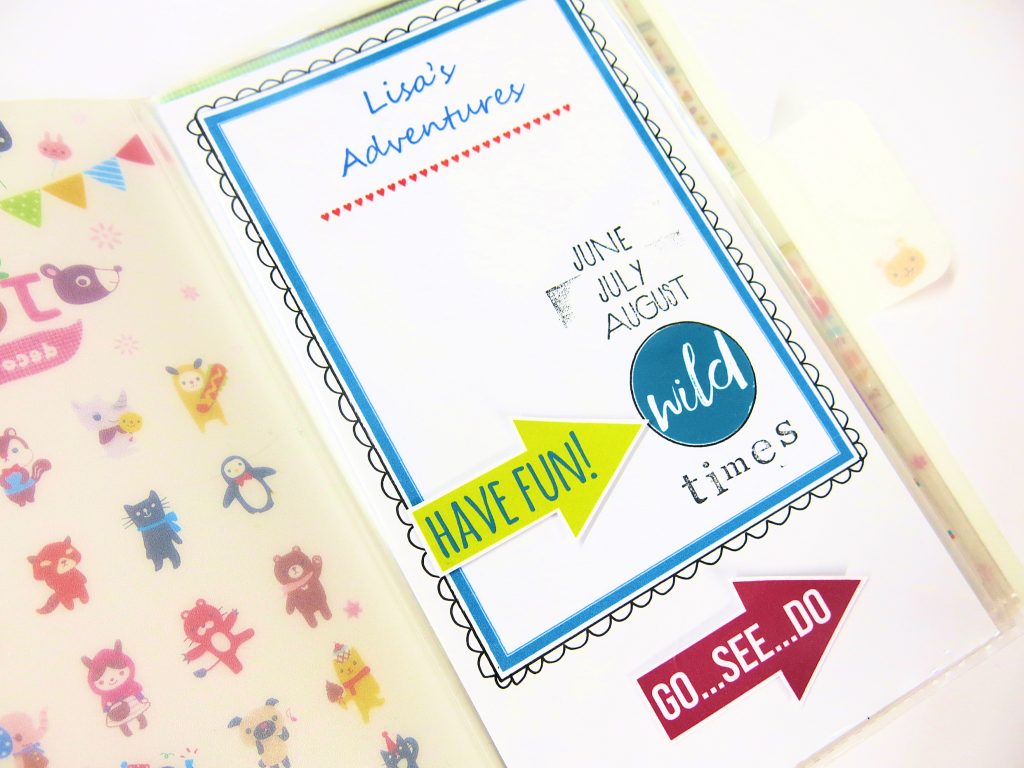 And it looks like this.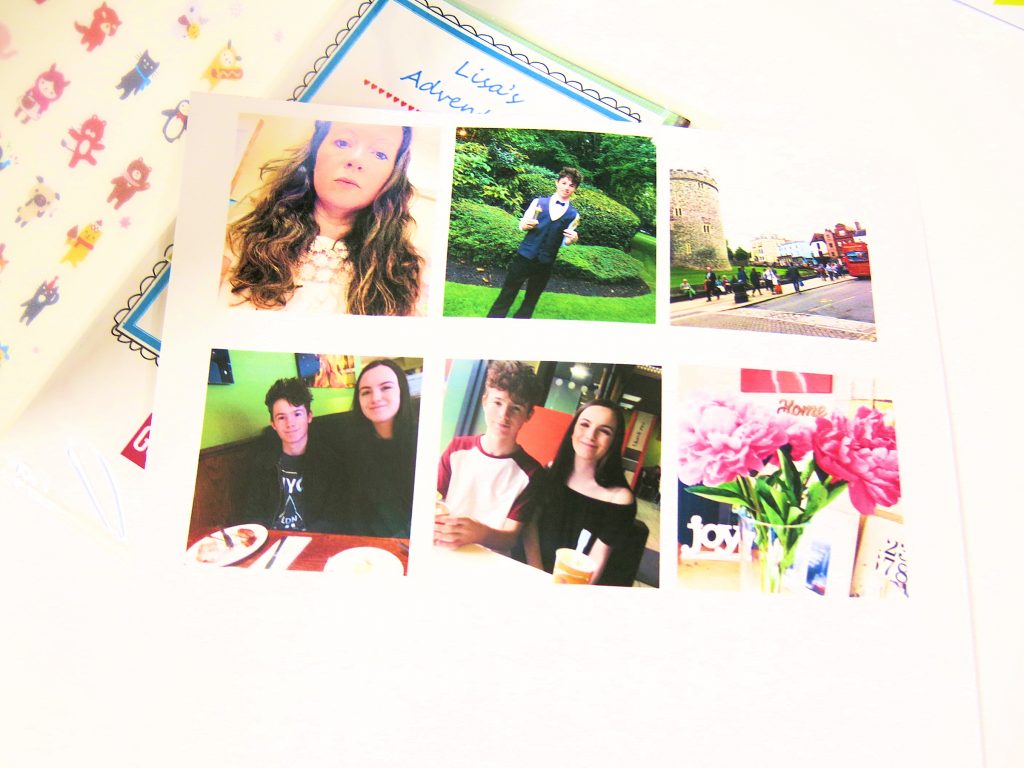 I copied some photos on to a word doc and just printed on regular white card stock. Nothing fancy.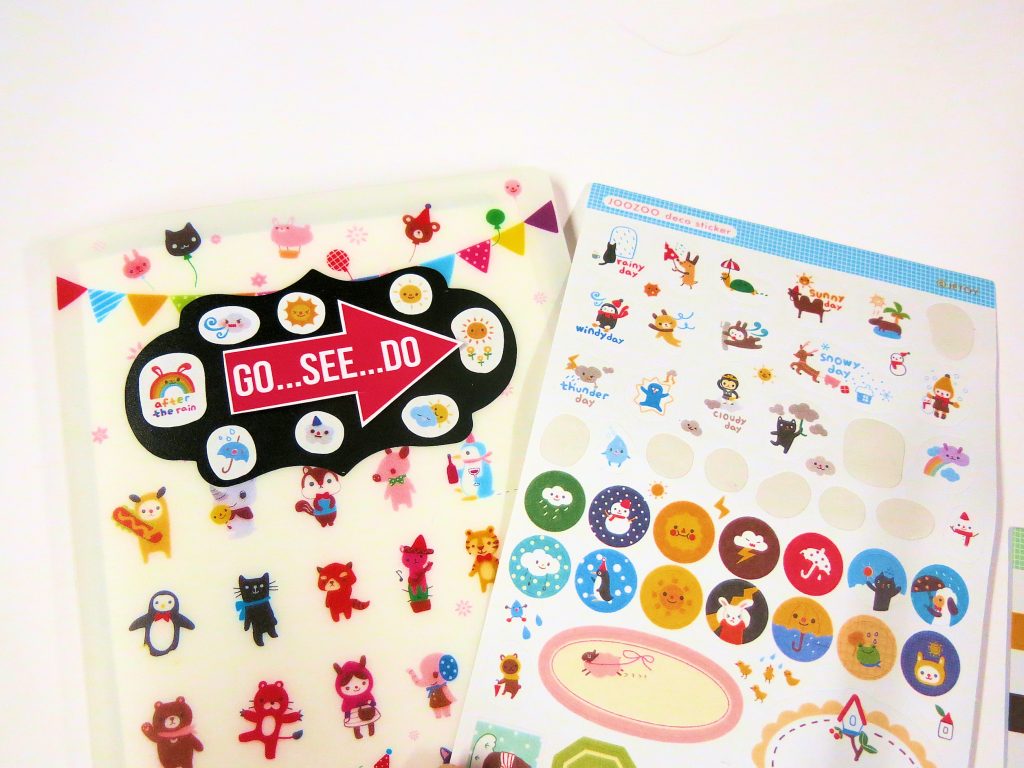 Then I worked on the outside of the book using one of the chalkboard stickers, an arrow from the embellishment sheet and some of the teeny stickers from the book.
Love this!!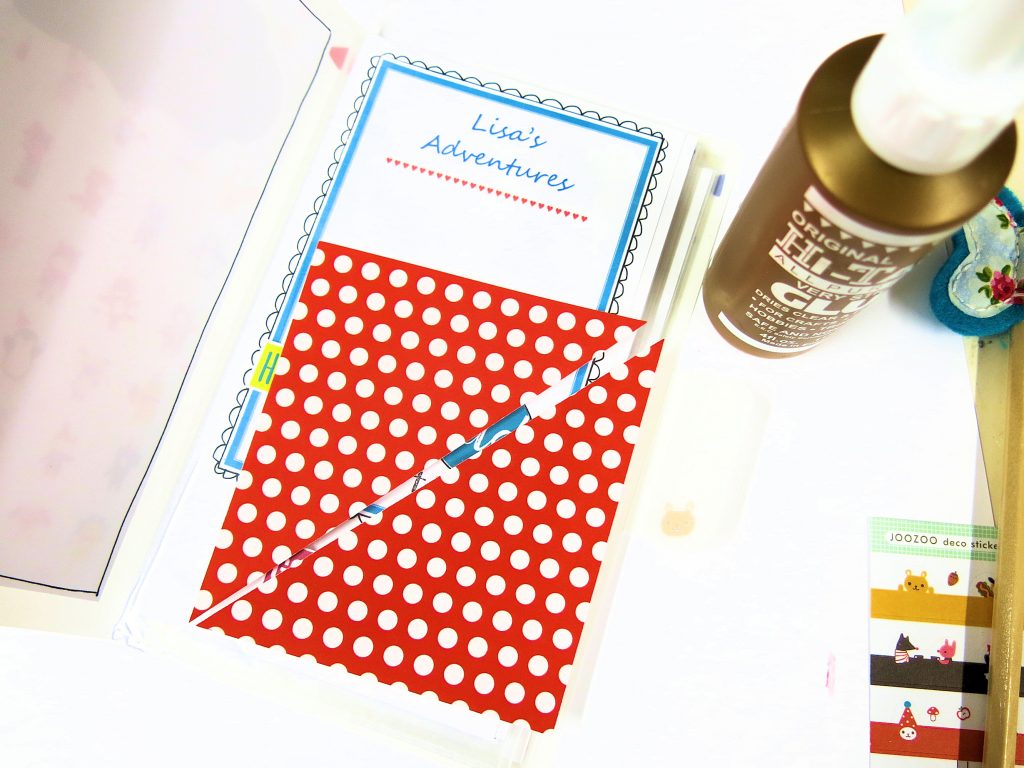 I added some white card to the inside and the outside covers of the book and then cut a square from the spotty paper from the kit and cut it into 2 triangles. These will become pockets.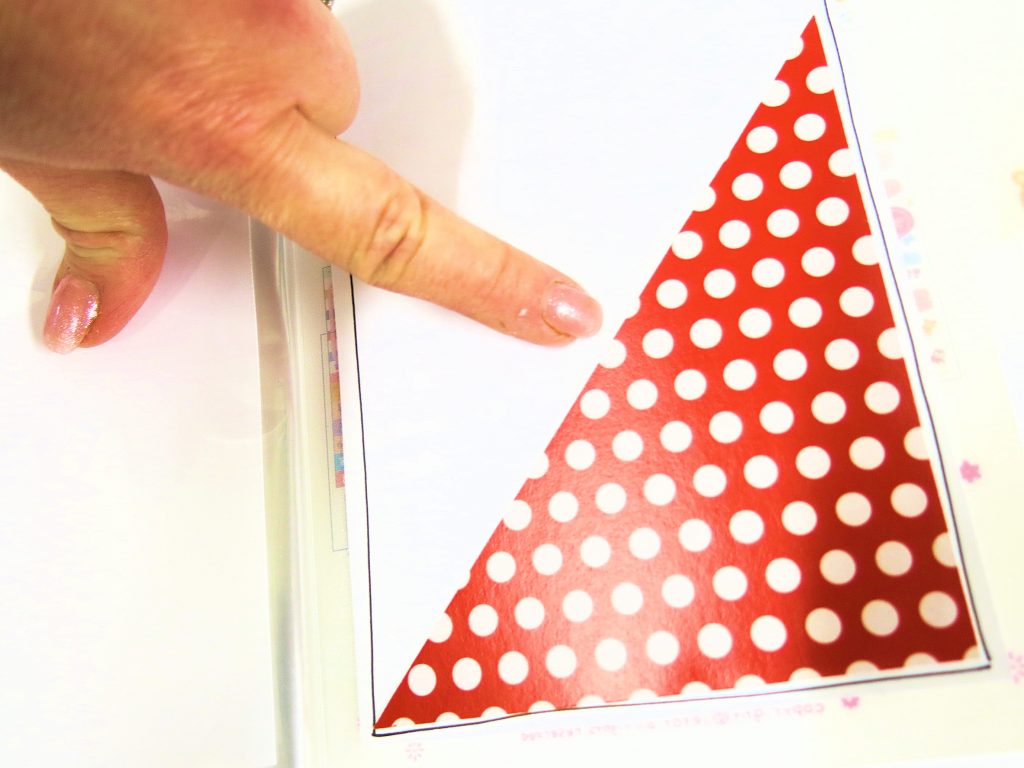 Stick down 2 sides in to the book, leaving the top side (that I'm pointing to) free. You can then side bits and pieces inside.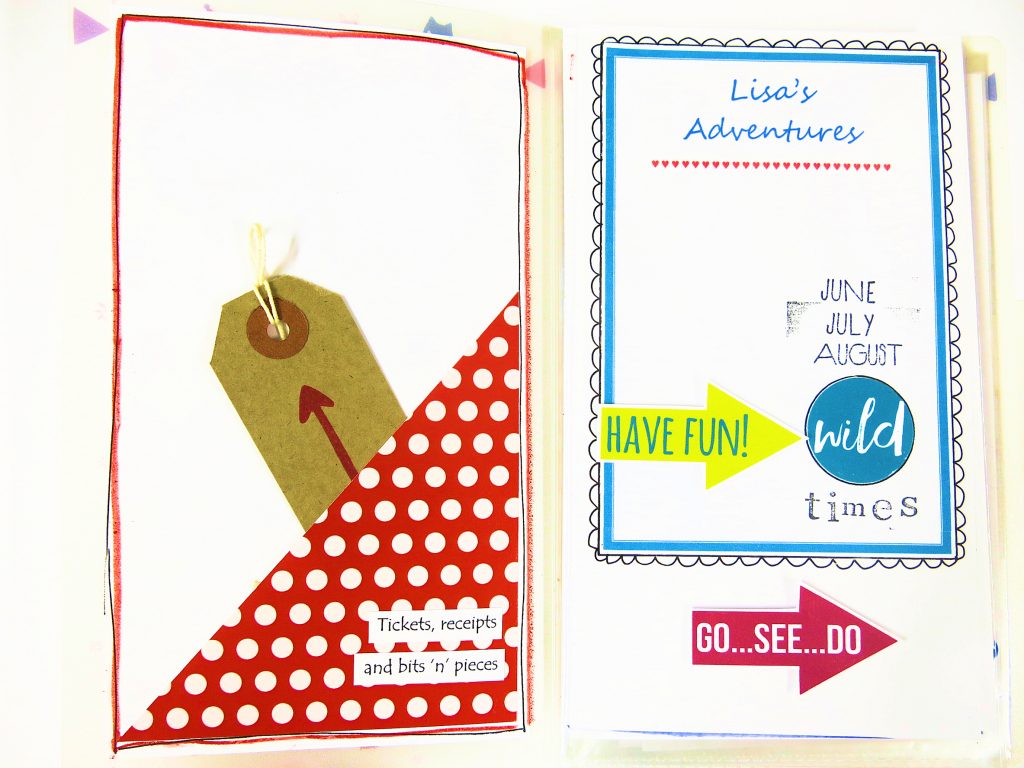 This is what it looks like. And I created the same pocket at the back.
Now it's time to 'smash'.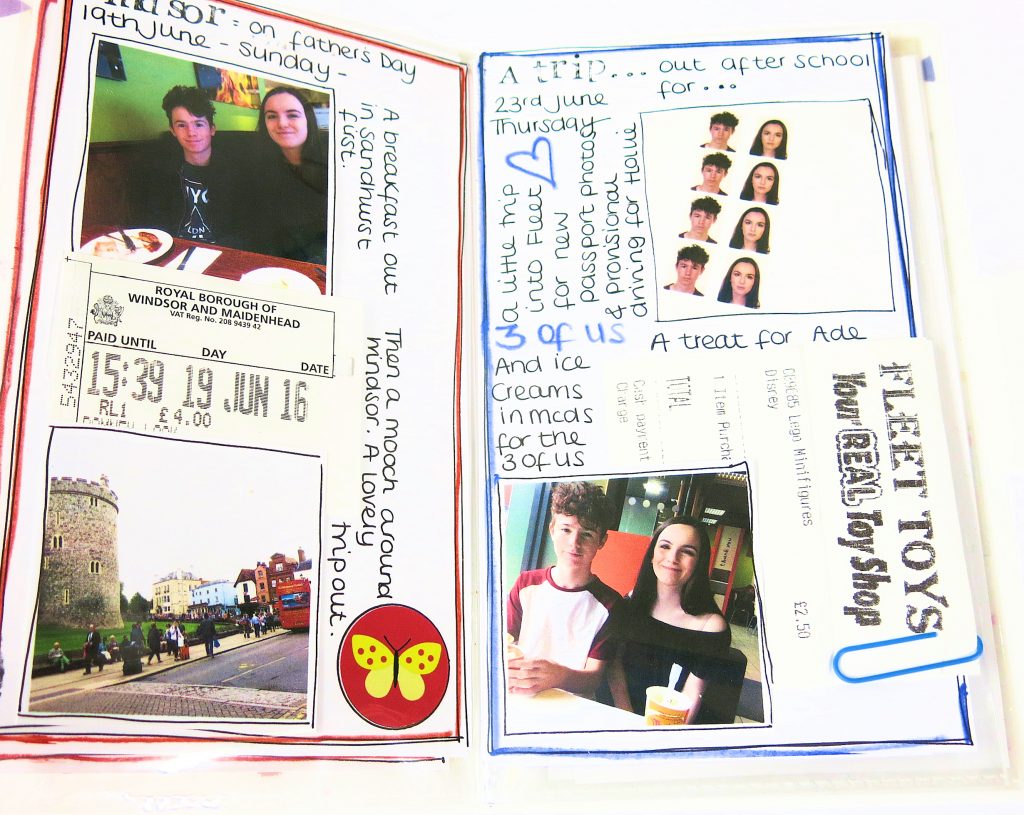 This is a really informal way of documenting…jot things down…add receipts and tickets….anything goes. I like to doodle too.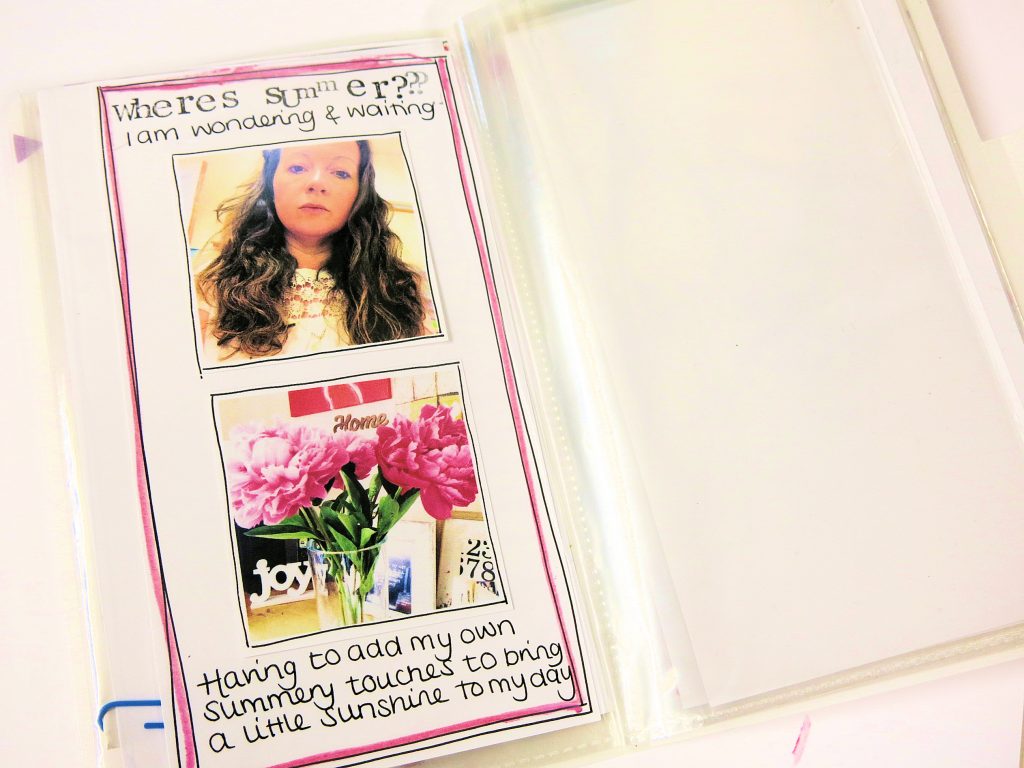 This is as far as I have got. I will continue this throughout July and August. I will come back at the end of the Summer and show you the finished book. Let's hope we've had some sun by then : )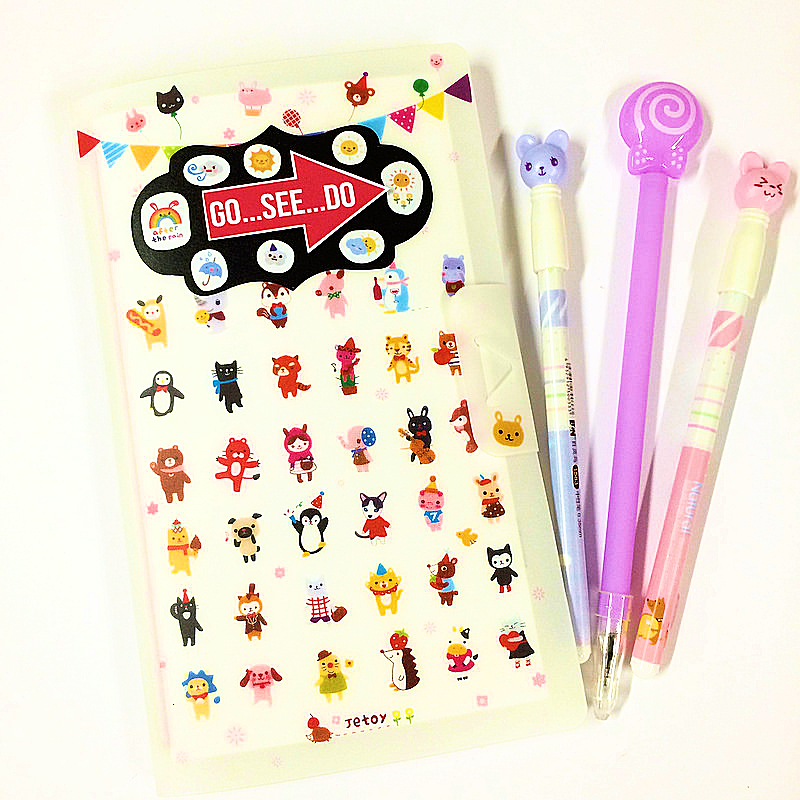 I really hope you like this project. I think it's a really fun one.
An alternative suggestion, you an always use it to store your sticker sheets.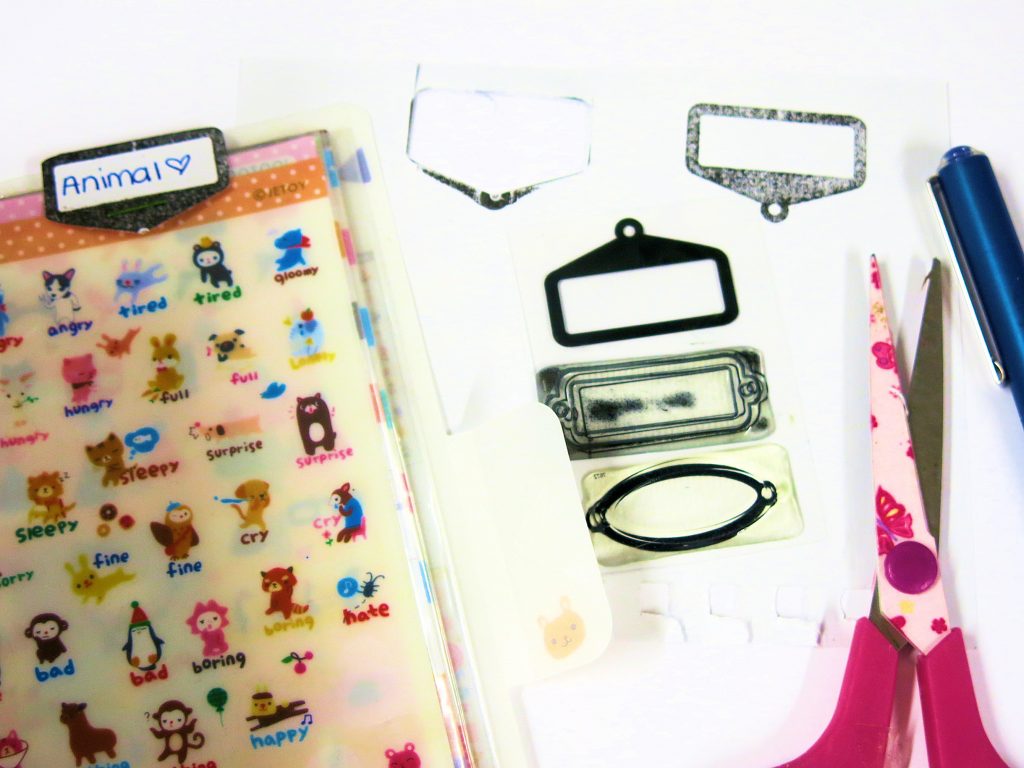 I used the stamp tabs from the same kit to create tab topped pages. This way you can keep your sticker types organised.
Do let me know how you end up using your sticker books, I'd love to know. Remember #lollipopboxclub
Have fun xxx