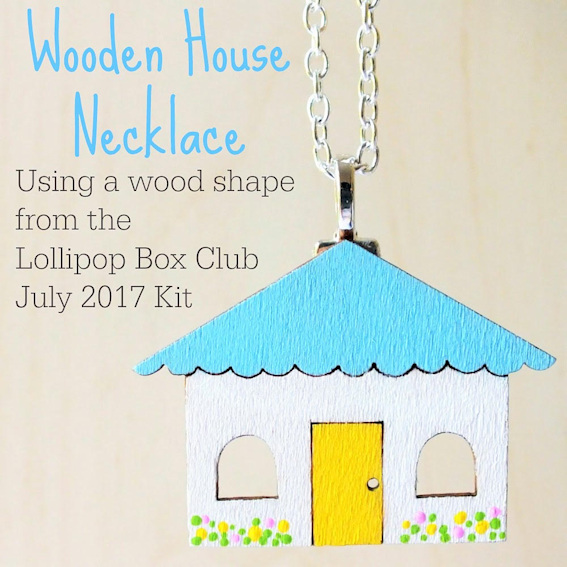 Hi It's Jennifer here again with my second project this week using the July Kit.
It's a house necklace.
I started by sticking a jewellery bail to the back of a wood house shape from the kit – I used E600 glue as it's really strong, but you could use another strong glue. Make sure not to get the glue anywhere else!
I balanced it on some Blu Tack while it was drying: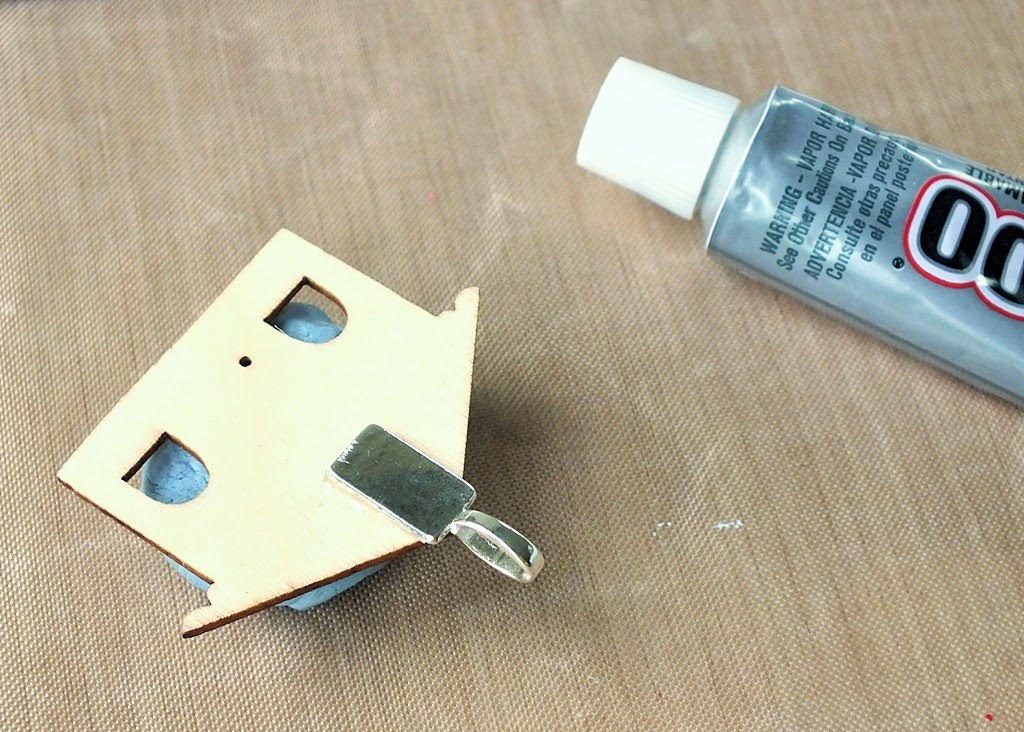 I used acrylic paint to paint the walls white and the roof blue: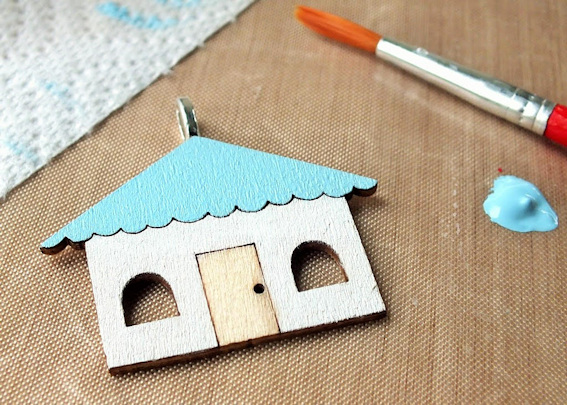 I also painted the door yellow, and added some yellow paint dots using a cocktail stick: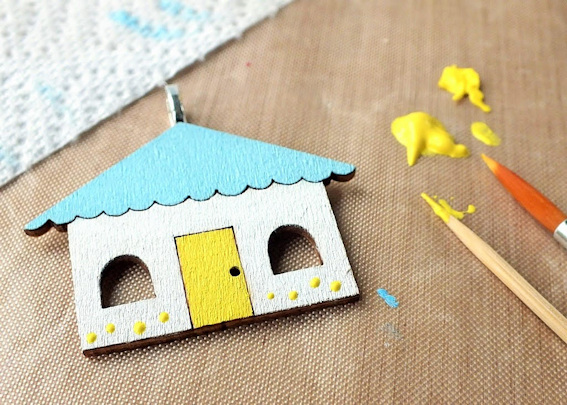 I also added pink and green dots using a cocktail stick, so it looks like flowers growing outside the house: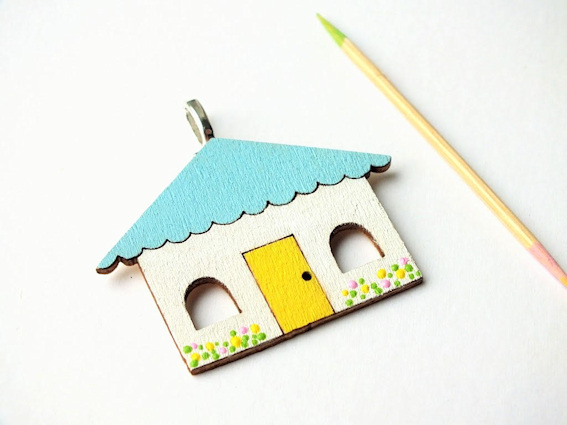 Then I used 2 jump rings, a 18″ long silver plated chain, and a lobster clasp, to finish my necklace – I put the chain through the loop on the bail, then added the lobster clasp using one jump ring to one end of the chain, and the other jump ring to the other end of the chain (so the clasp has something to attach to):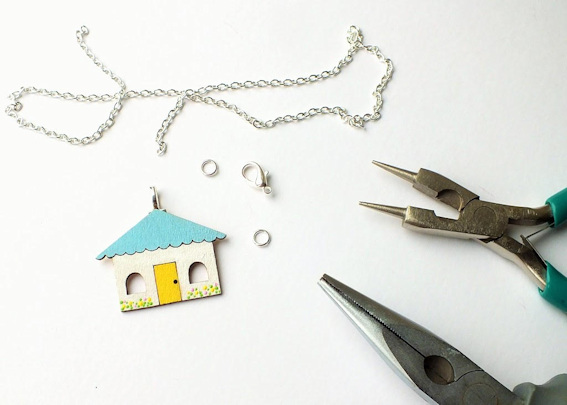 You could also varnish the necklace if you want to protect the surface. I haven't, as acrylic paint is pretty tough, but I might have if I was giving this away as a gift. I'm keeping it for myself and wearing it with summery outfits!