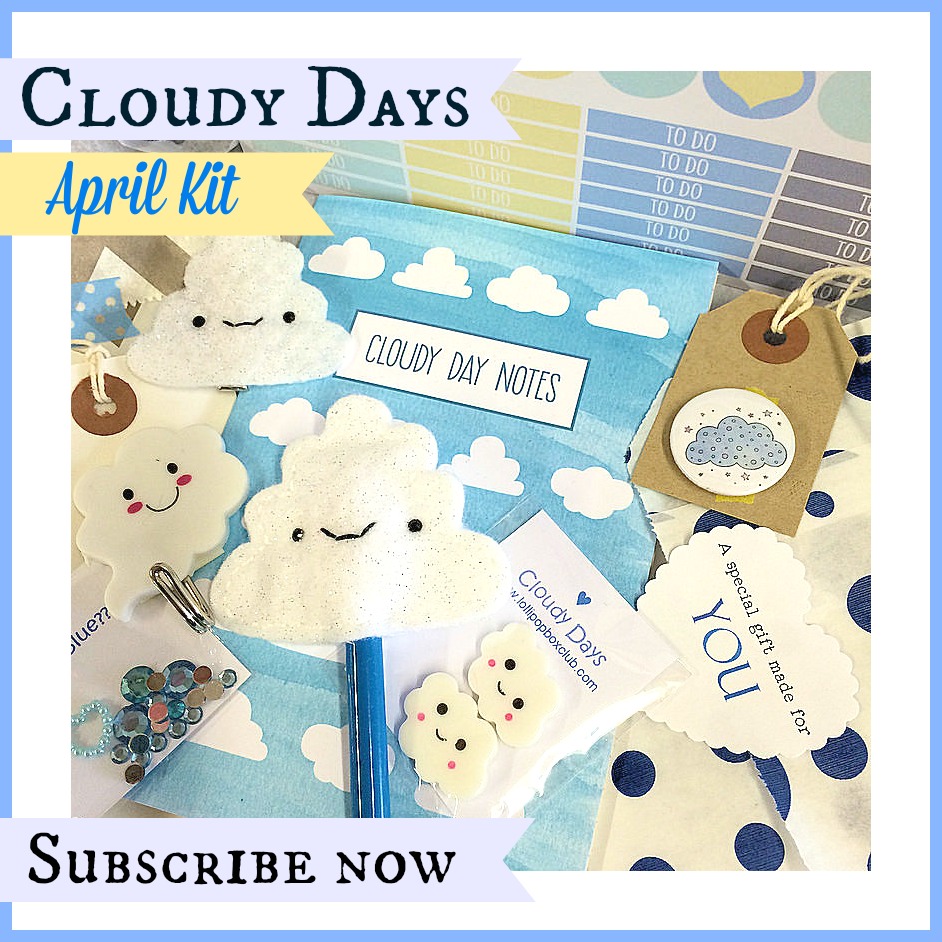 This kit may be a blue kit, but I can assure you that there is nothing here to make you feel blue. Quite the opposite in fact. This kit has me beaming from ear to ear. I just adore the cuteness of it.
This may be just a sneak to show you what's coming next month, but I think it gives you a pretty good idea of what's in store for April.
If you love stationery……if you love notebooks…..if you love fun embellishments…..if you love things for your planners……if you love crafty bits……if you love surprises, gifts, opening lots of little packages and of course HAPPY MAIL then you will love this month's Kit.
I have so many fun things instore for you next month on the blog too. I think it's going to be my favourite month so far since starting Lollipop.
Subscriptions are now open here for this April Kit.
By subscribing you receive this kit at a discounted price and you are guaranteed a kit which will be sent out after the middle of April. You will also receive other extras in your kit as a subscriber plus a special code so that you can download our exclusive printables for free to use over and over. We also have giveways for our subbers each month too.
If you would like to wait for a one off kit, no problem, these go on sale for £17 on the 1st April at 7.30am UK.
It's free postage in the UK and a flatrate of £5.50 for everywhere else.
There will be more photos and details to come soon. Stay tuned with us on Facebook and Instagram or on the blog here.
I hope this first glimpse of April has made you smile.
Lots of love Lisa x