Don't Grow Up by Emma Kate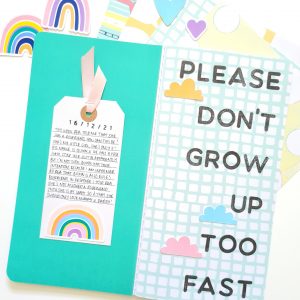 Hey Lollipop friends, do you ever make a layout without a photo? I must admit I don't think I have before but this is a story that I wanted to remember & I'm pleased with how it has turned out, plus when you have a kit as lovely as this months 'This Is Me' kit it all comes together super easy.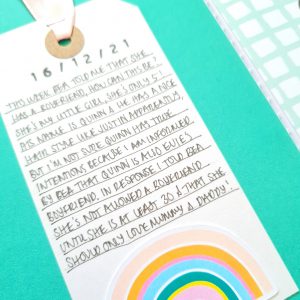 I began by covering the pages of my Travellers Notebook with complimentary pattern papers, I used one of the tags from the kit for a journalling spot & I added a rainbow from the ephemera pack. I then adhered it to the left hand page & added a piece of pink ribbon.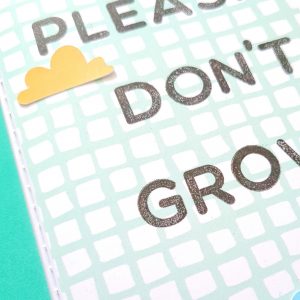 On the right hand page I stamped out in black ink 'Please Don't Grow Up Too Fast', referring to my little girl saying that she has a boyfriend, she's 5! Next I added 3 little clouds to pick out the colour in the rainbow & add some extra pops of colour.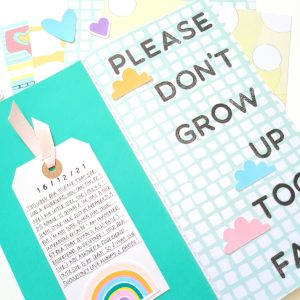 Documenting without a photo is a new experience for me but its something I will definitely be doing again, I'm sure we've all had those conversations that we want to remember or those moments that we forgot to take a photo, but this way the memory will still be captured. Why don't you give it a try!