Envelope Mini Album – Emma, Project Sparkle.
This envelope mini album is quick to put together and a really unique way to store your memories. I had a bunch of envelopes in my stash so this was a great way to use them up. You could always make your own envelopes for this if you prefer but the ready made ones make this a speedier process. As always there is a video to go along with this blog post, which you can find here.
The basis for the album was inspired by the lovely Suse Fish, who credited Heidi Swapp as the original creator. Both of these ladies serves as great sources of inspiration for me so it's no surprise I wanted to give this project a go!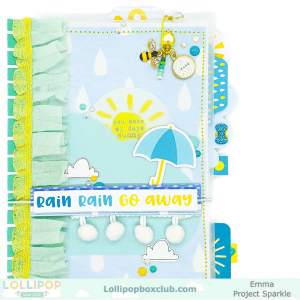 After putting together all of my envelopes I cut down a bunch of the kit papers to use as backgrounds for each page, adhering those ready to embellish at a later date. Then I got to work on the front cover. I added a sheet of vellum, popping embellishments from the kit in front and behind to create a more layered look. I also covered the spine and decorated the edge with some pretty trim.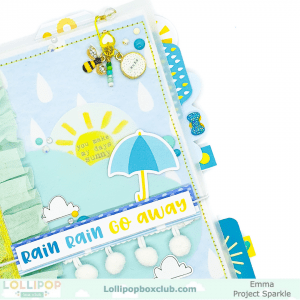 I added a bunch of emphemera and stickers to the edges of each page to create a really fun layered tab type look. Finally I used the paper clip from the kit packaging to create a pretty dangle to add onto the front cover with wired beads and charms.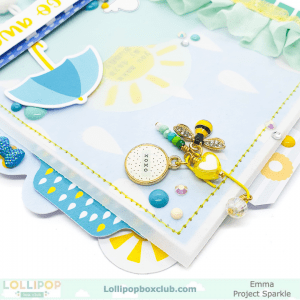 I had so much fun putting this project together and definitely recommend that you add it to your "to make" list for the future. I'll link the YouTube process again for you here, which takes you through the whole process for those who prefer the video format. Make sure to tag me if you make one as I love to see your creations.
Craft again soon, Emma (Project Sparkle). X