Gratitude Journal Page – Grateful for… Sweet Treats!
.
Lately my crafty mojo has been taking a nap and I've simply had no desire to create. That was, until I saw this months kit, La Patisserie!
I wanted to start a project which really encouraged me to just play with all the paper & pretty things, this little gratitude Journal is perfect for that. If you're looking to find your love of paper crafting again, I'd highly suggest a small book like this one, made in your favourite colour palette.
.
To put together the Journal I cut 2 pieces of thick card and covered them for the front and back, added two rings and a bunch of assorted pages inside. Making sure to add all kinds of texture and every pretty pastel I could find. If you're interested in seeing the start of this little book, there is a live replay up on the channel.
.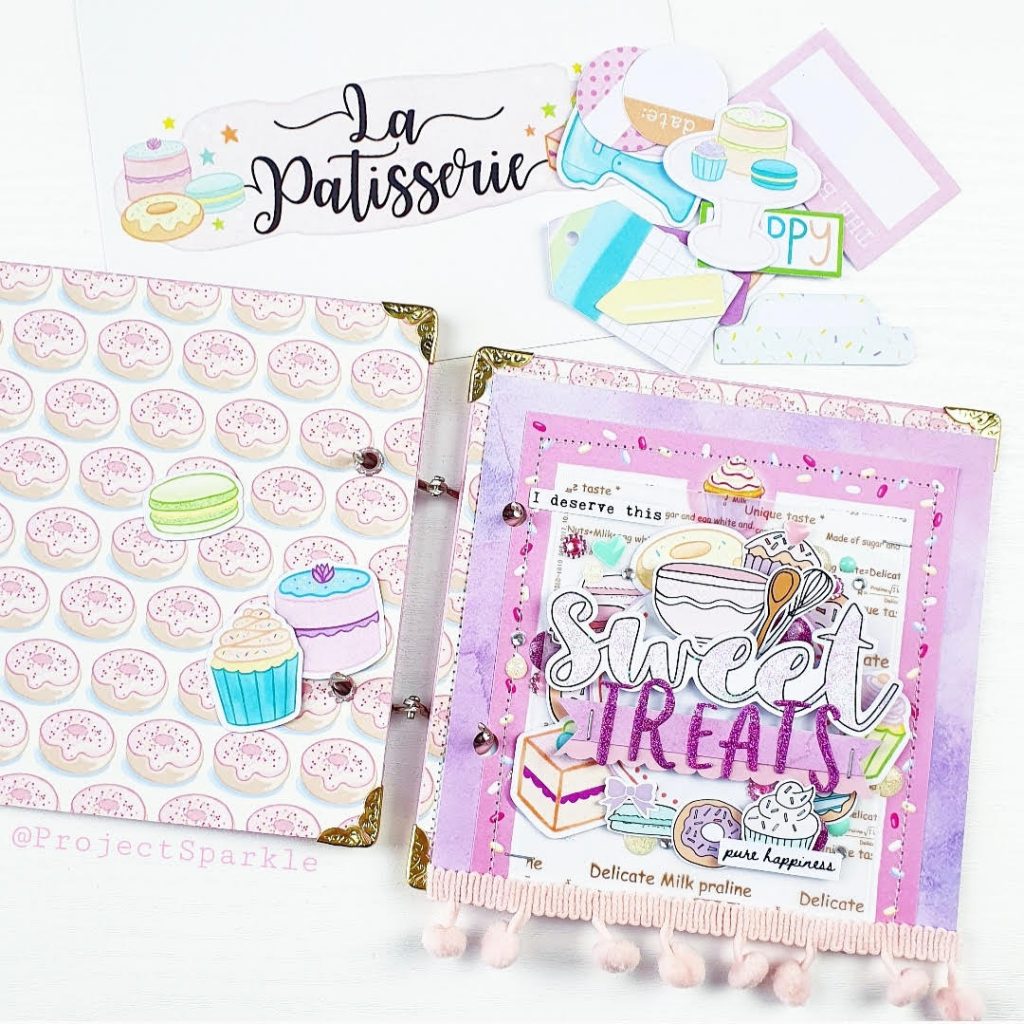 .
Today I'll be sharing with you the process of putting together my latest page in the Gratitude Journal using the Lollipop Box Club Kit. The theme of this kit was perfect, since we had a family birthday and I'd enjoyed many a sweet treat and was grateful for every sugary mouthful, and that's exactly what I chose to make this page about. I used tons of stickers, fussy cut papers and the gorgeous printed pieces from the kit to make a miniature layout, ready to punch holes and pop into the book.
.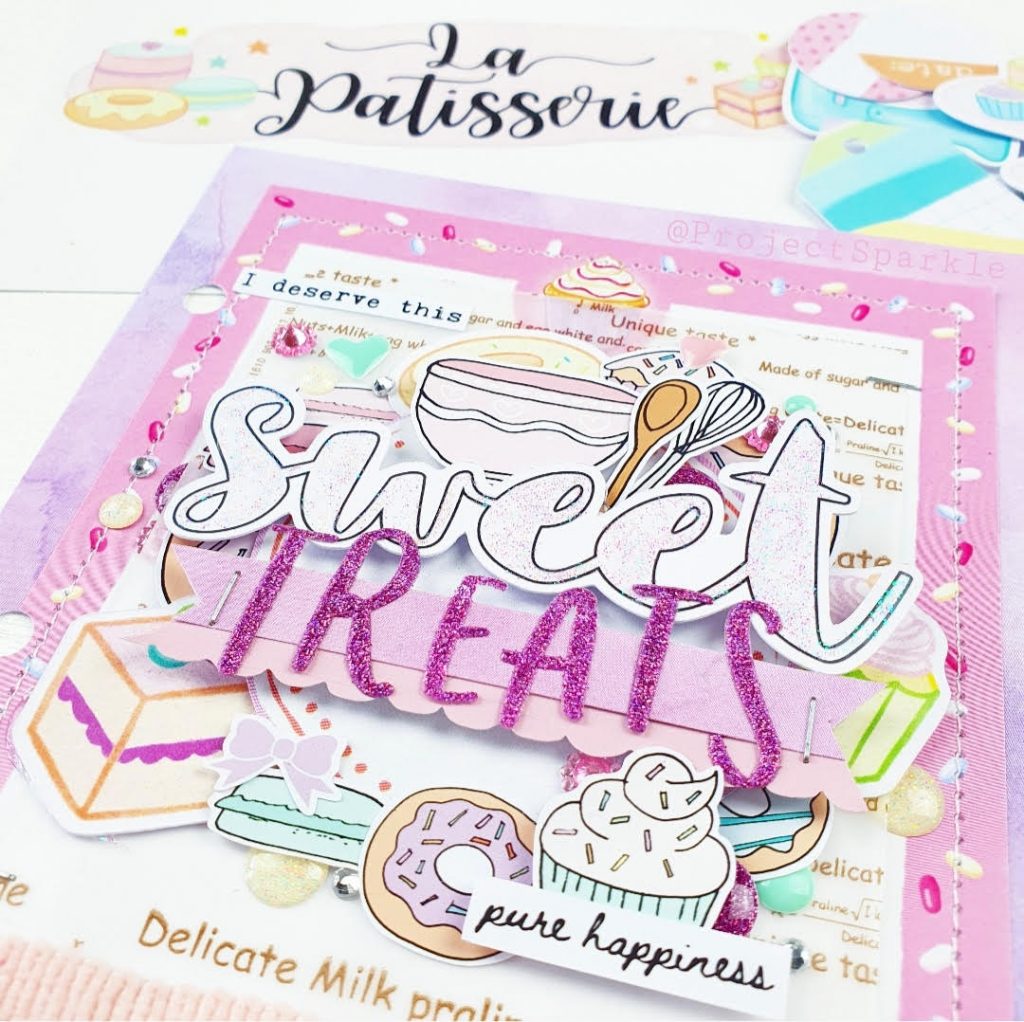 .
I absolutely loved the notepad in this months kit designed by the talented Emily Harvey, doesn't it make the perfect layer on this page! Remember you can always use things in ways other than their intended purpose, including all of the kits packaging. Why not try repurposing one of the glassine bags as a layering piece or making a ruffle from the beautiful tissue papers each month.
.
If you would like to see how this page came together, you can watch the process from start to finish on my YouTube Channel "Project Sparkle". You can find the video linked here.
.
I'd love for you to hang out with me as I create this page. Why not craft along? Let me know in the comments what you're making and if you keep any kind of gratitude Journal?
.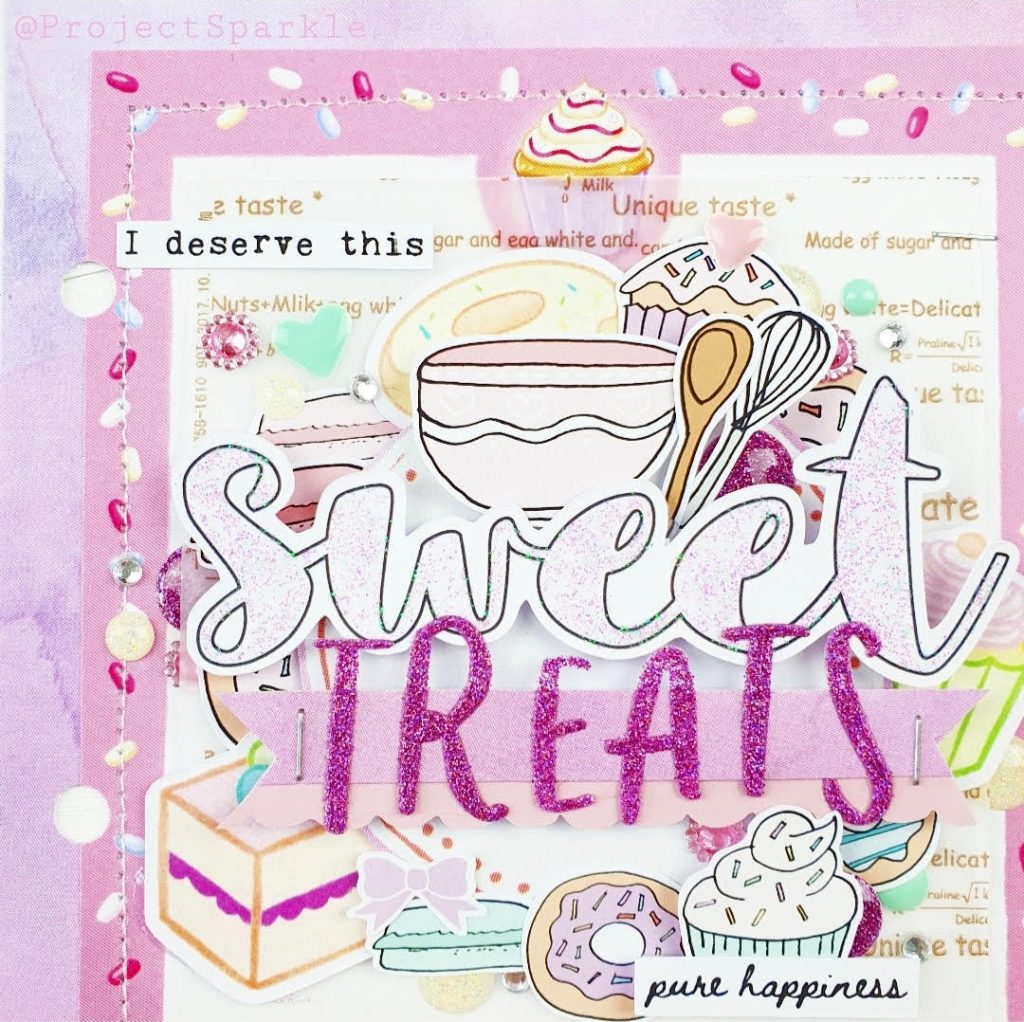 .
Thankyou for reading/watching and I will be back to craft with you again soon!
P.s. What are you grateful for today? (It doesn't matter how big or small, it all counts!)
.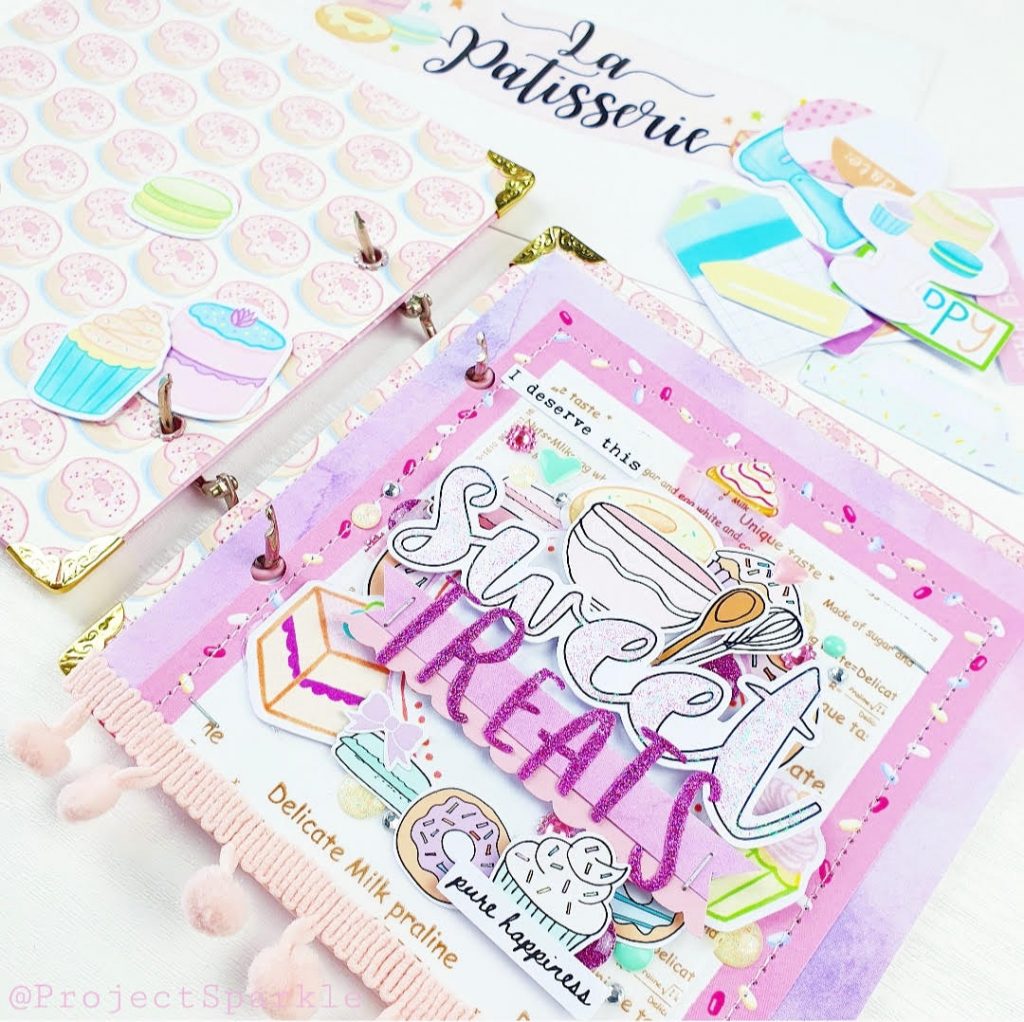 .
Emma, Project Sparkle. Xo